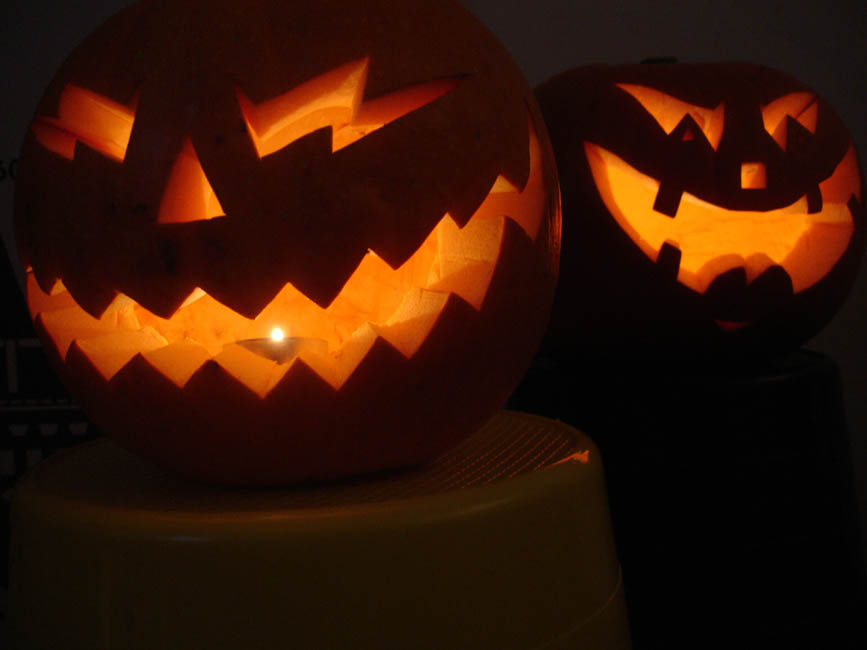 I know it's a bit late but I wanted to share these two pumpkins I carved for the kids' party.
Got back from Bristol Solid Steel where DK and I played with Hexstatic, King Cannibal, DJ Cheeba and Moneyshot as well as D.O.P. of course. The others all rocked it but we fell foul of some technical problems and just plain sloppy mixing in the middle of the set. We'd spent a week making up quite a complex video piece that we'd never tried before and it was a seat of our pants execution.
Saturday night was the Big Chill House alongside Cheebs again (who rocked it amazingly both nights) and Altern8 who sounded excellent up until I left. The city was full of freaks and ghouls, zombies being the big favourite it seems.