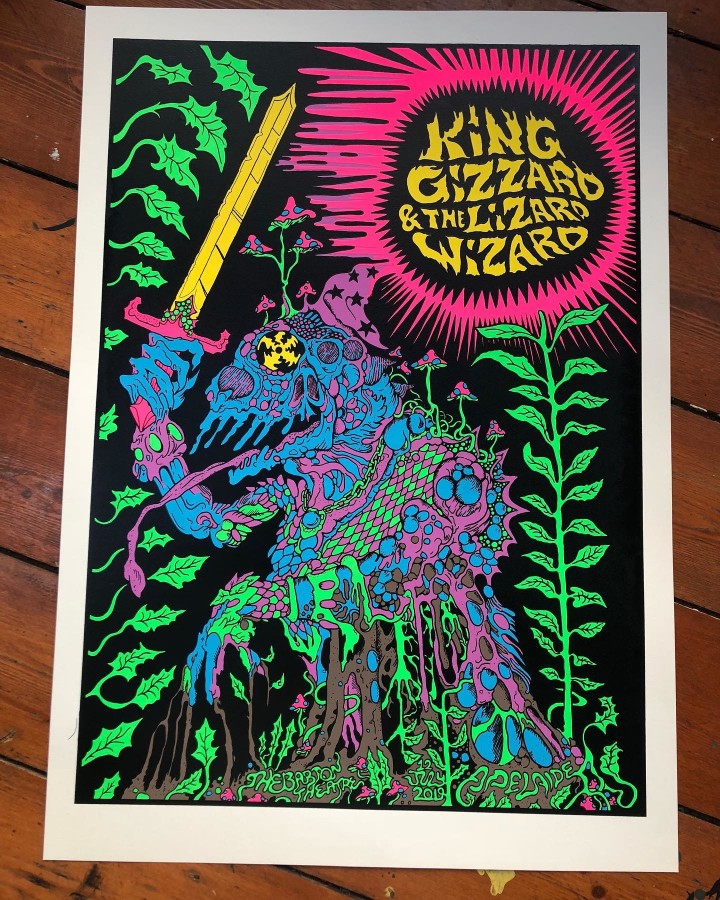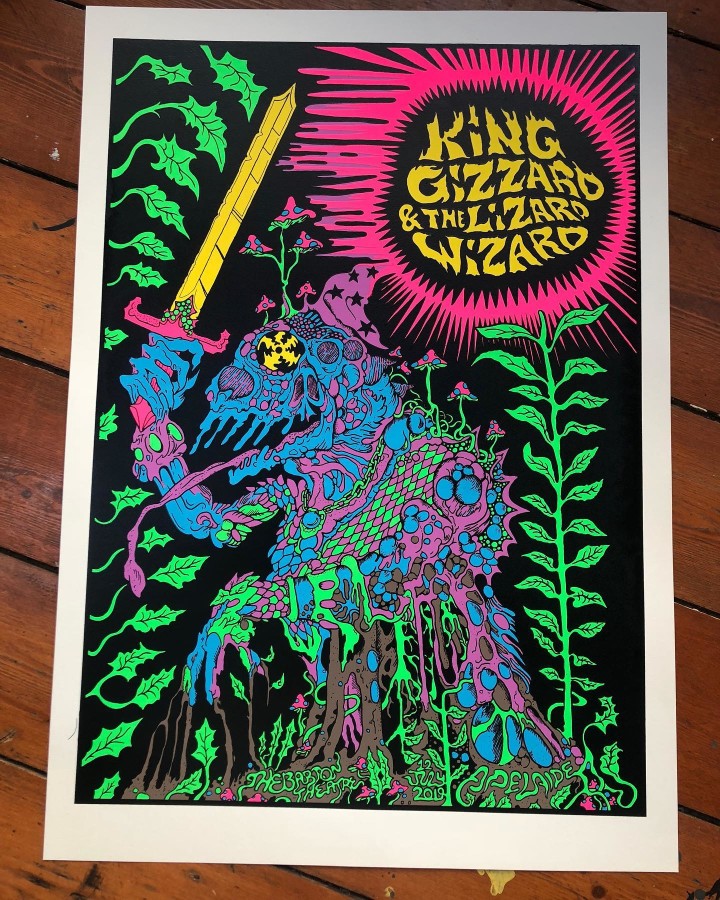 If, like me, you're following King Gizzard & The Lizard Wizard's current world tour to support their new 'Infest The Rat's Nest' album then you'll be aware that '8th member' Jason Galea who provides all their artwork is making individual posters for each headline show of the tour. Galea, who has made videos, sleeves, T-shirts and more for the band since they started out has long put repeated motifs and characters into the artwork and is drawing on much of this for the subject matter of the posters.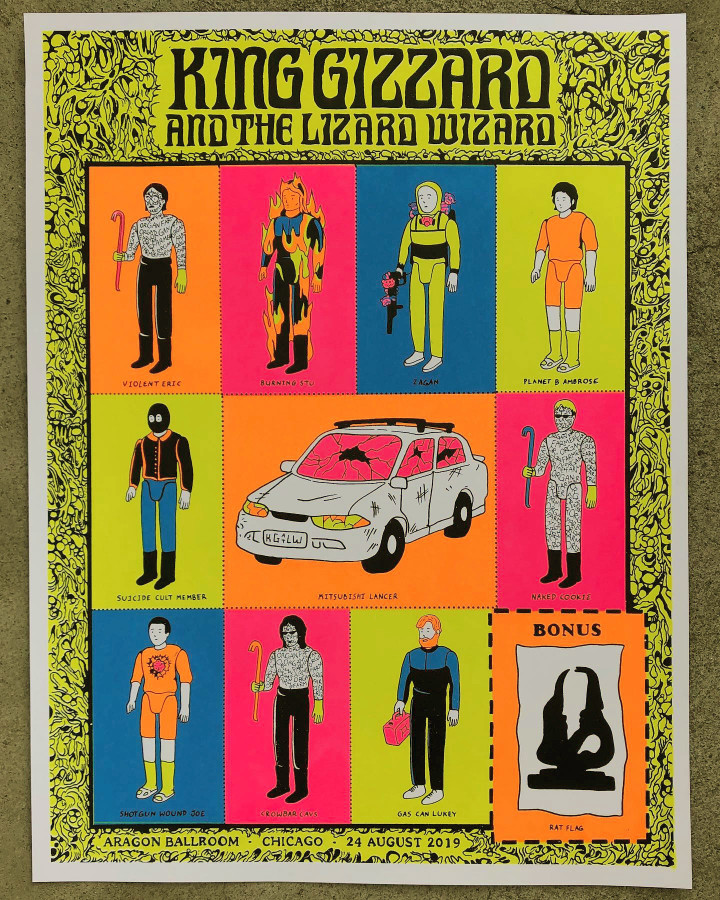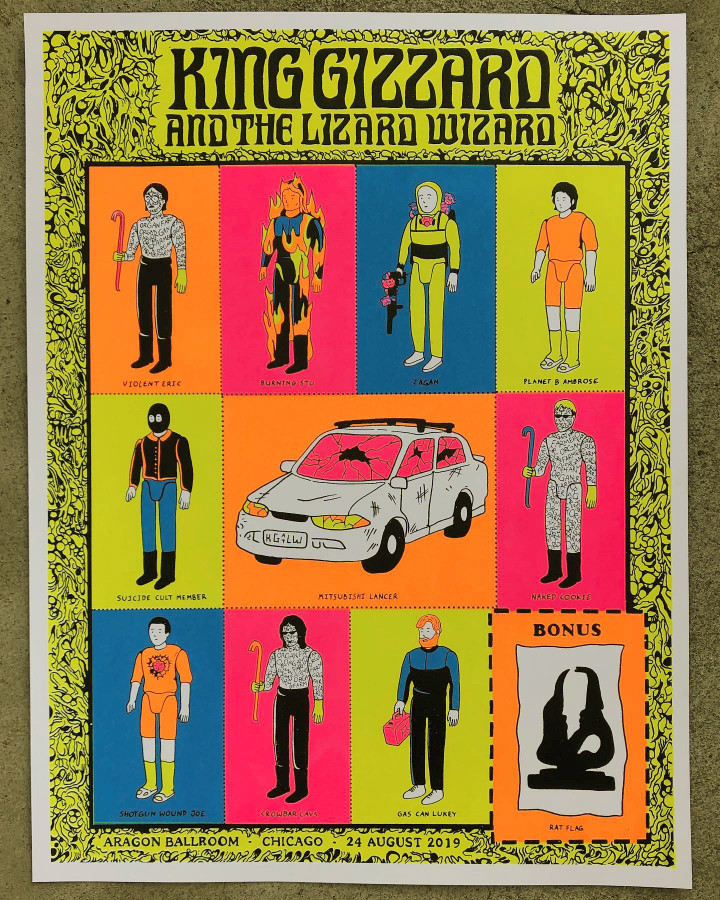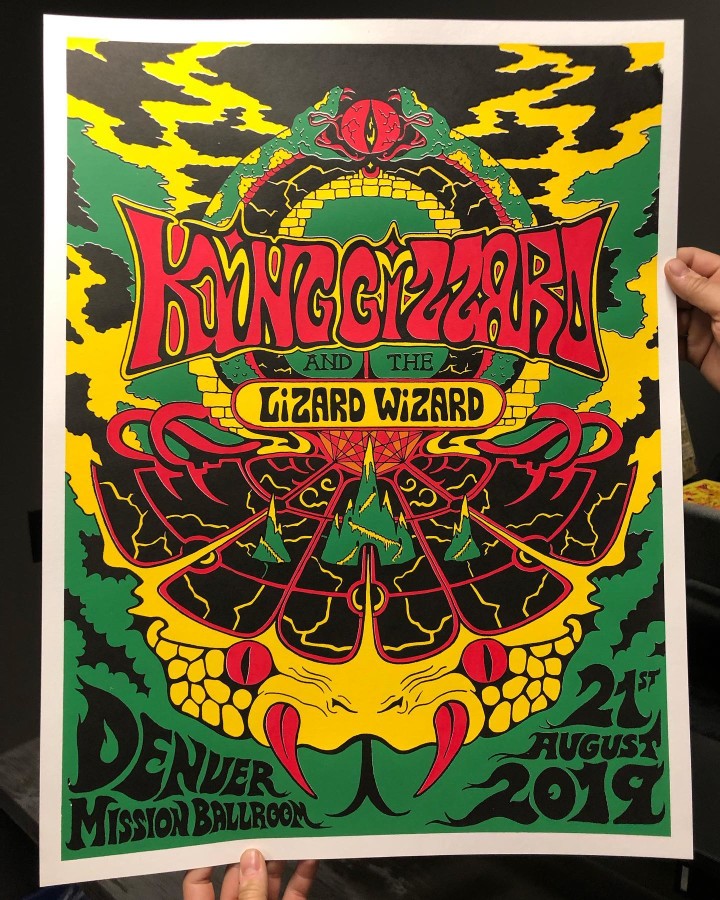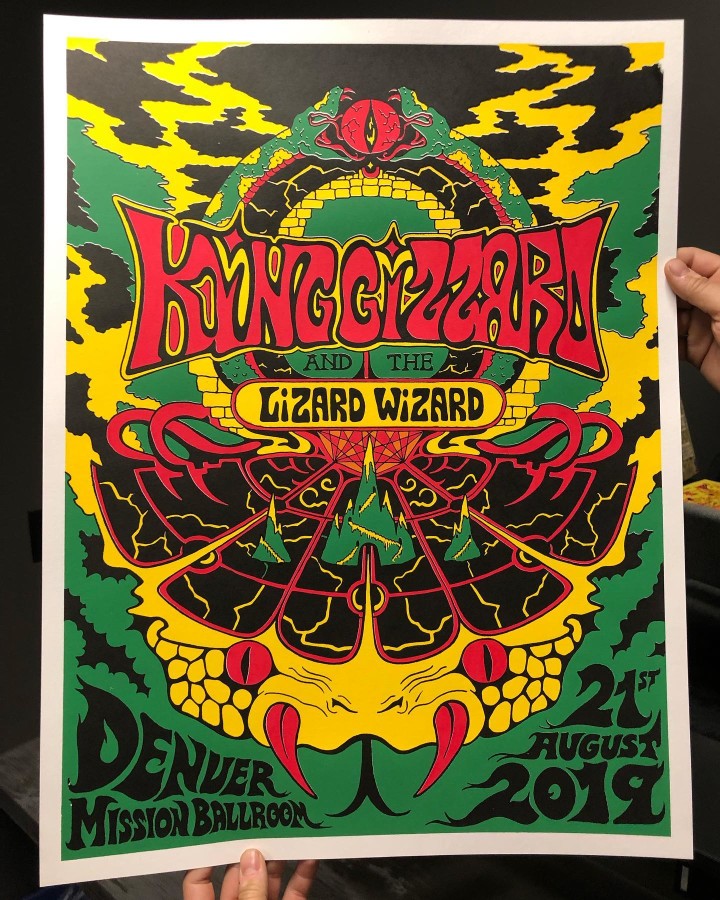 Drawing different designs and screen printing 100 copies per show, only to be sold at the gig on the night, this is going to test even the hardest of hardcore fans in ways such as the 180 and counting formats of their 'Polygondwanaland' album that they gave permission for anyone to press would. The Australian leg of the tour is already done and they're now well into the North American leg before heading to the UK and Europe in a month's time.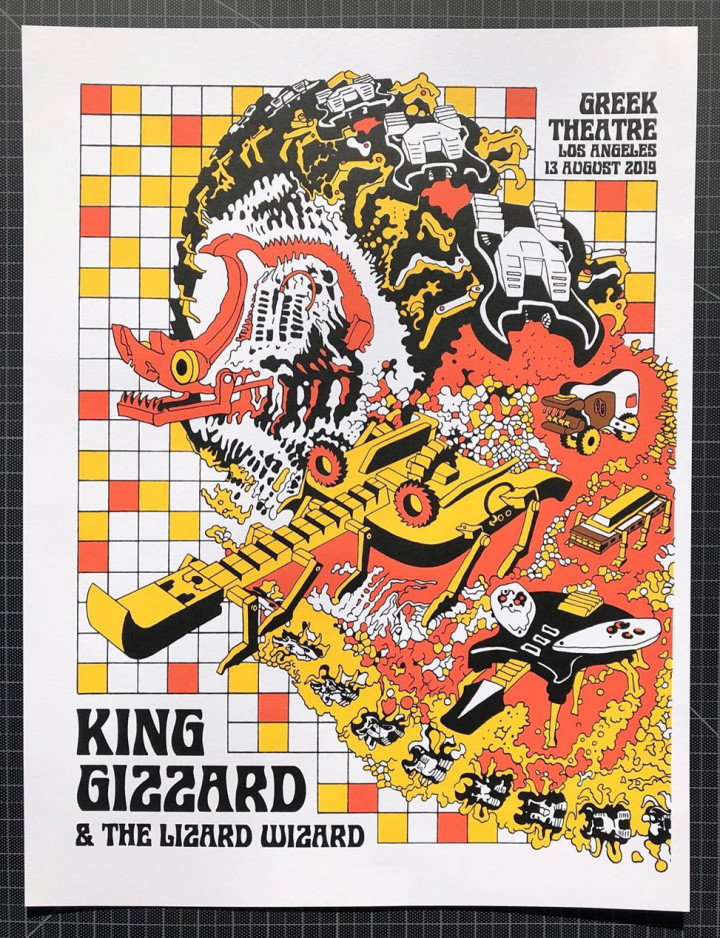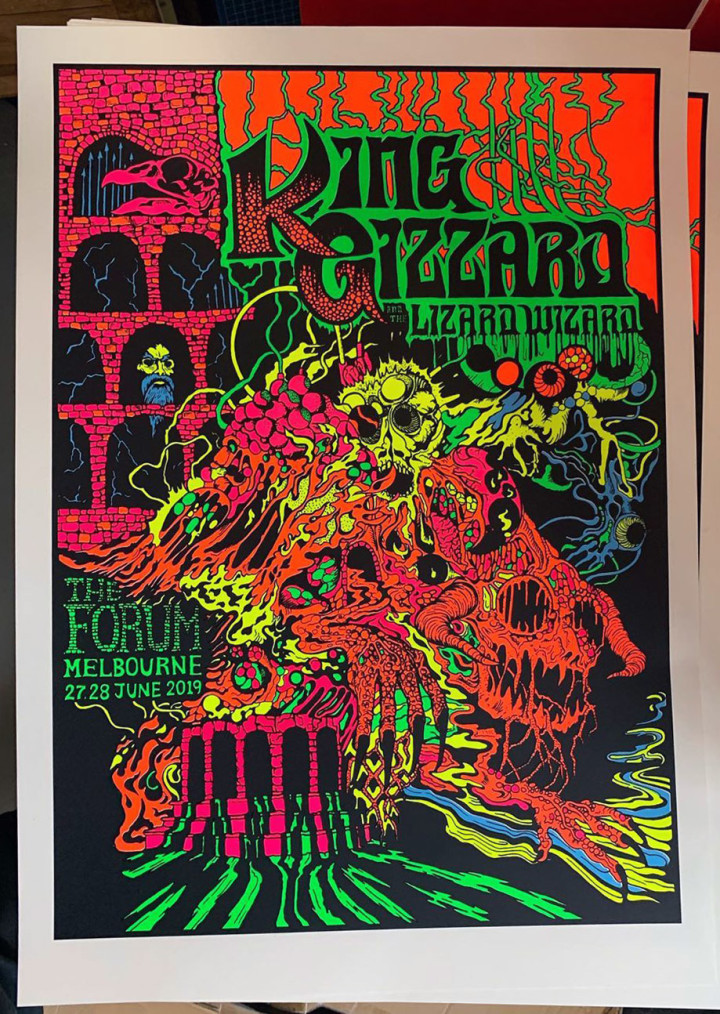 I've included just a few of the posters so far here, there are about as many again and grows weekly with an estimated 40 different designs being made by the end of the run. My tickets for their London show just arrived in the post, i'm looking forward to seeing what Jason cooks up for that gig.