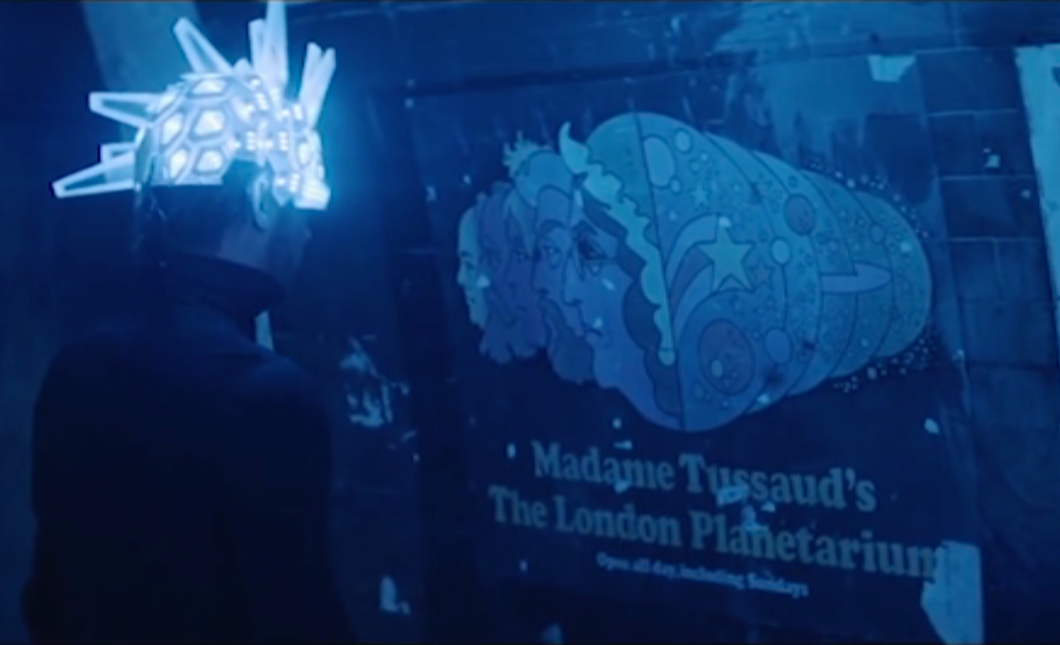 I was watching a Jamiroquai video – NO, stay with me! Why was I doing that you ask? Well, the song is a bit of an electro pop banger and Jay Kay is some sort of robot coming out of hibernation in a post-apocalyptic world who just wants to see the sun. It's supposed to be a warning against living a digital life and that we should get back to nature, which is fair enough really. To make you believe he's an automaton (the title of the song) he has an automated headdress that lights up and at one point stops in a subway to focus on an old poster on the wall.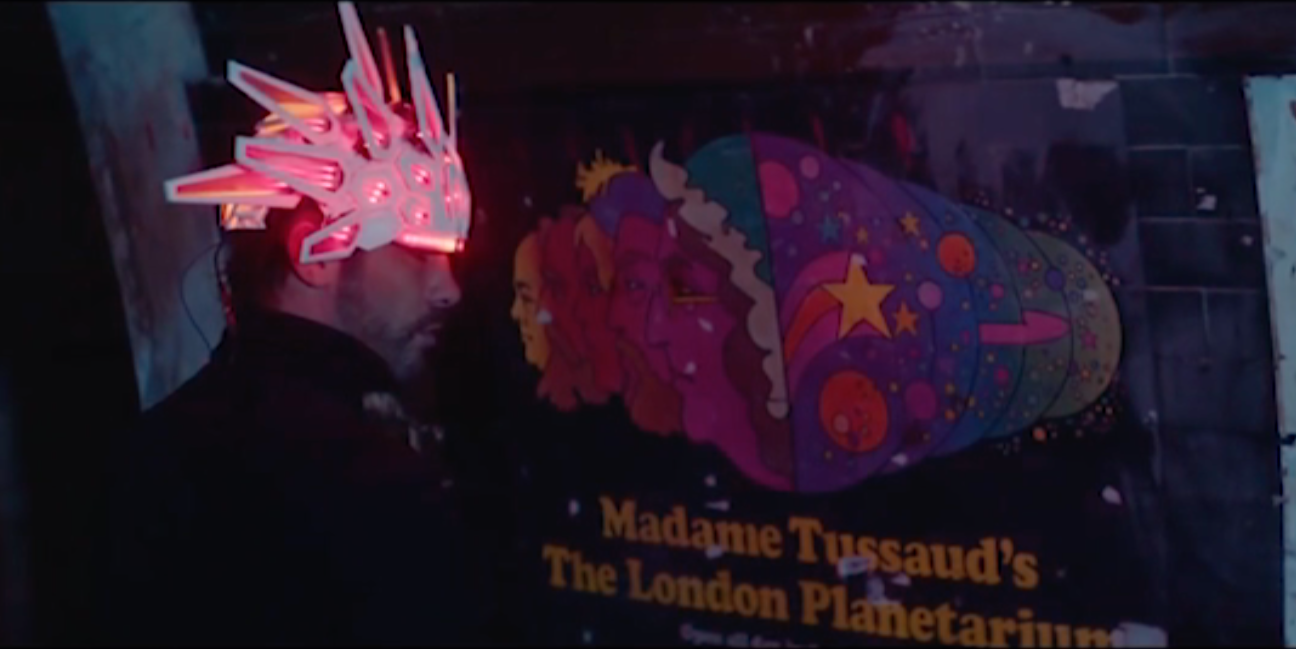 Weirdly it's a joint Madam Tussaud's / London Planetarium poster, designed in the style of Peter Max or Milton Glaser, that popular pop style made famous by Heinz Edelmann's Yellow Submarine. I very much doubt it was done by either Max or Glaser because they generally sign their work but it looked cool enough for me to google it as I'd not seen it before. Typing in 'Madam Tussauds Planetarium poster' only netted two results, different shots of the same poster, on the wall in a subway in the disused Aldwych underground station. One of the shots, by Payne & Gunter, was very well framed so I downloaded it.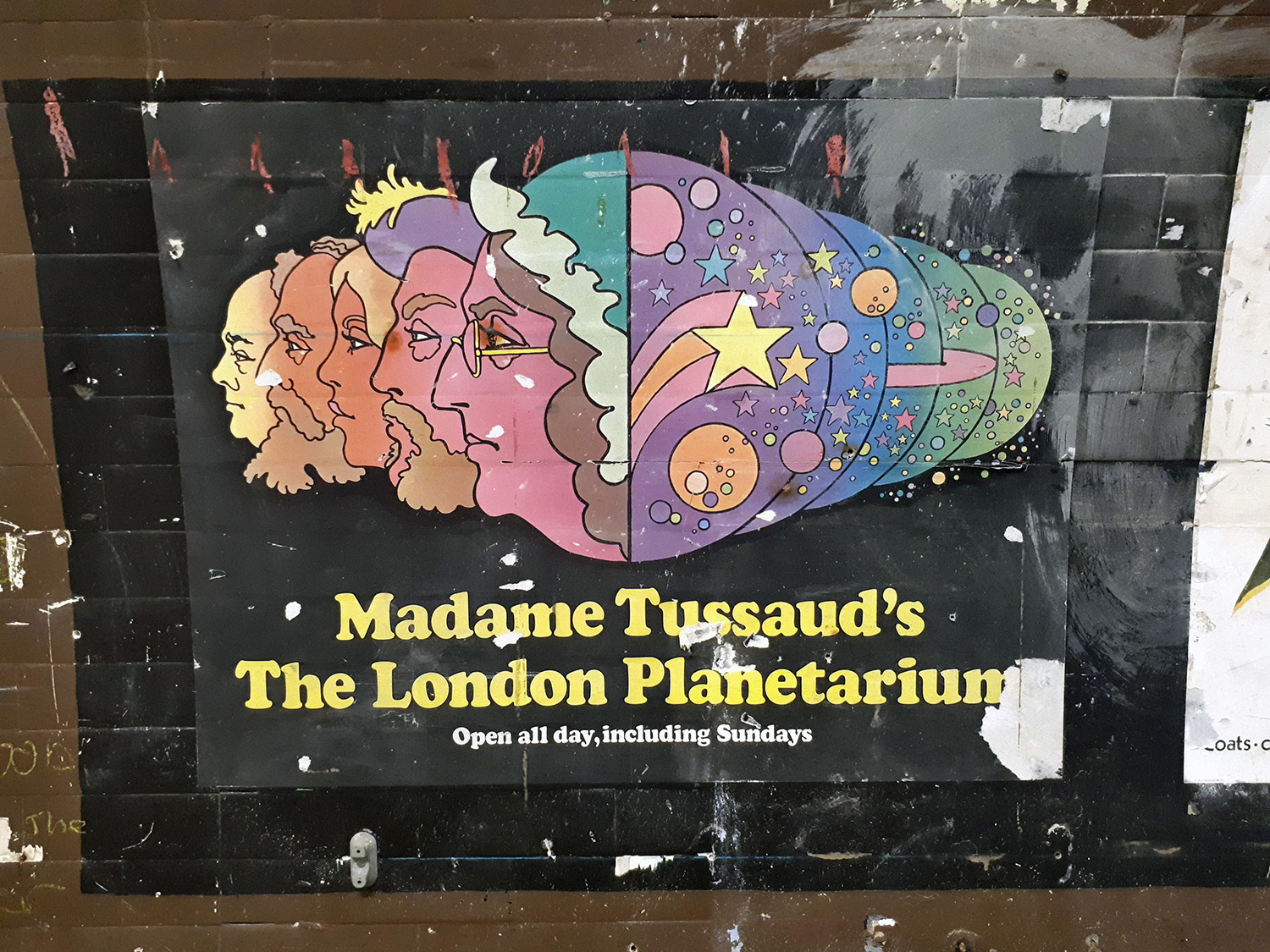 On close inspection it was pretty obvious that it was the same poster, so we all know where parts of the 'Automaton' video was shot at the very least. The wear and tear of time, coupled with what looks like a few people stubbing cigarettes out on parts of the image (that dates it!) mean that the poster isn't in the best condition. So I couldn't resist cleaning the image up and restoring it to some of its former glory. What an amazing design!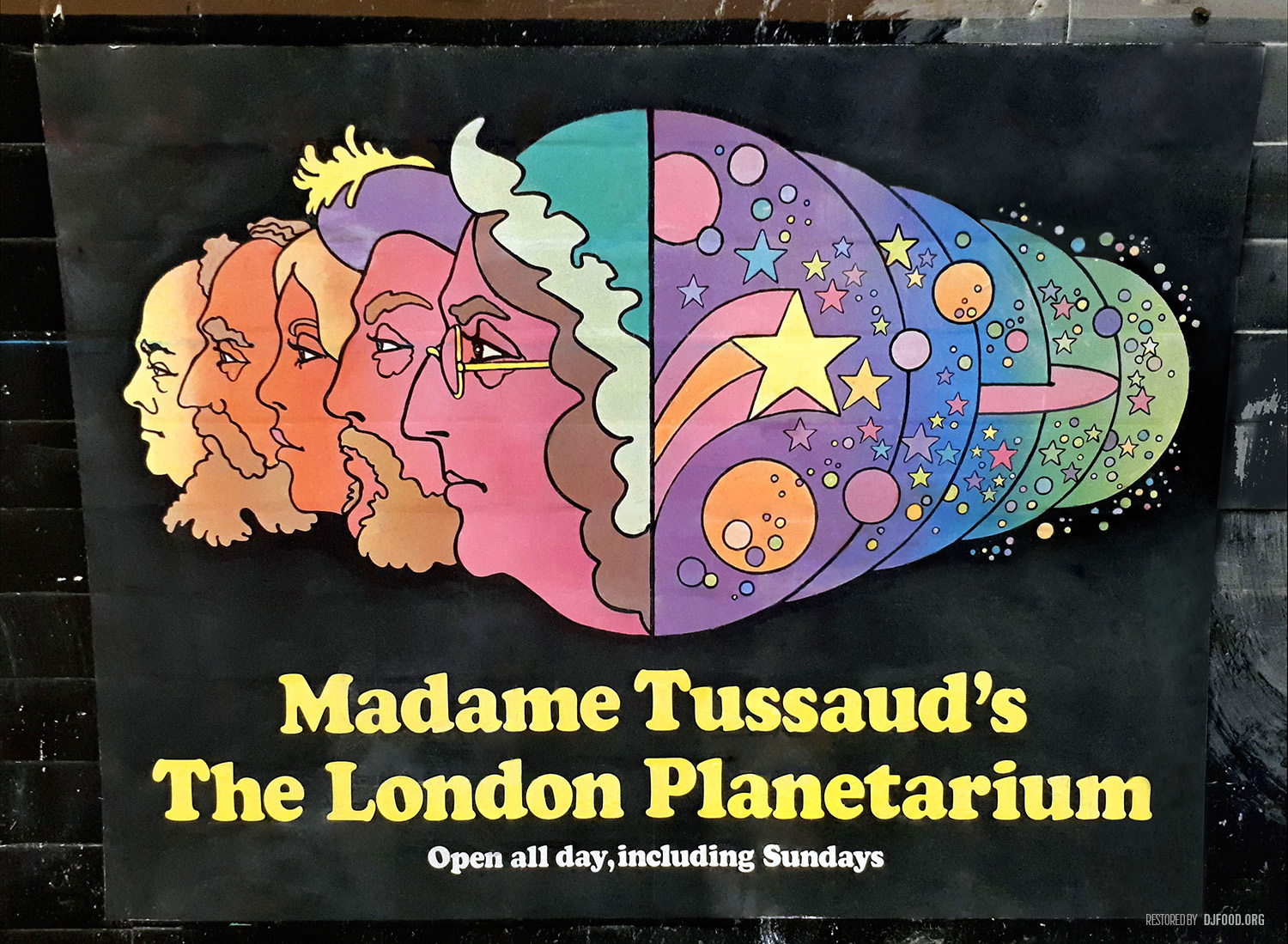 Talking of Milton Glaser, there's a stunning looking book of his work coming out next month via Phaidon.
Pre-order here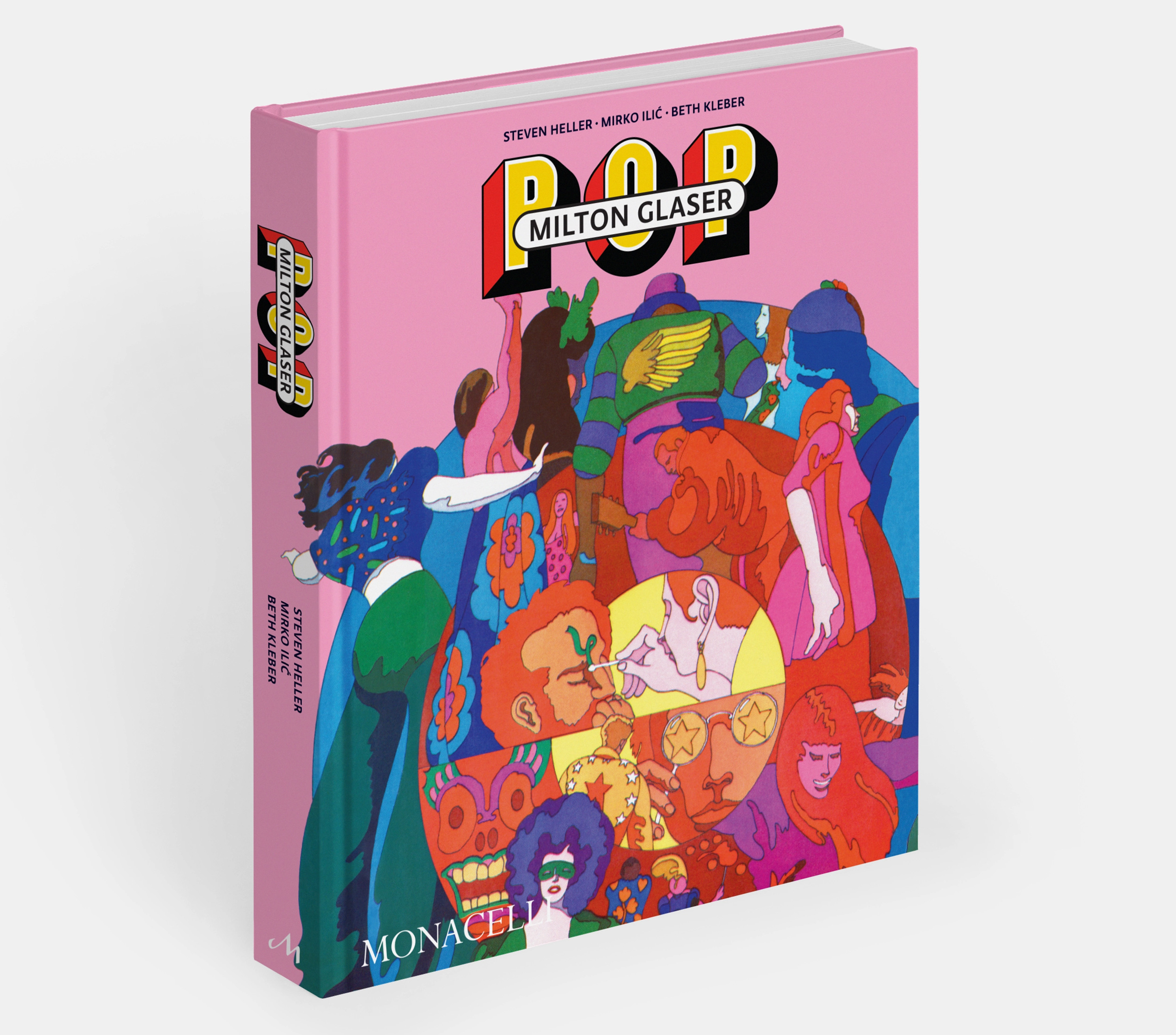 And talking of Peter Max, I just acquired this set of his Book of Red, Blue and Yellow from the excellent Book Cellar in Camberwell. Max is sadly embroiled in a guardianship case in the US whilst suffering ill health, his daughter has been trying to extract him for some time now, for more info follow Free Peter Max