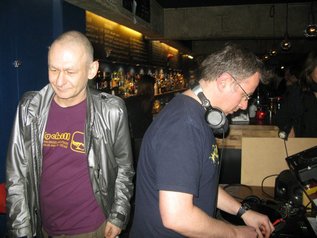 It's arguable whether I would be where I am today without the help of Mixmaster Morris. You can have all the talent in the world but if you don't have the connections to give you that foot in the door then you can fall through the cracks. Morris gave me that connection back in the early 90's by putting me in touch with Matt Black, and as a result, Ninja Tune. He came and played at parties I held for free, gave advice, information and mixtapes of new music that I couldn't afford to buy as a student. I have treasured memories of sessions round his flat in Camberwell, where he still lives today, listening to track after track of new and old electronic music which Morris would seamlessly mix together in his living room as he chatted (and those who know him know he likes to talk). I was a complete novice in a lot of this at the time, still finding my feet after exposure to The Orb, The Shamen, KLF, early Solid Steel shows and Colin's Dale and Favor on KISS FM. At the end of the mix, Morris would take a cassette from his machine – he'd been recording all along – and give it to me to take home. This was the real underground stuff, the music that didn't get written about or get near the charts but is now acknowledged as seminal.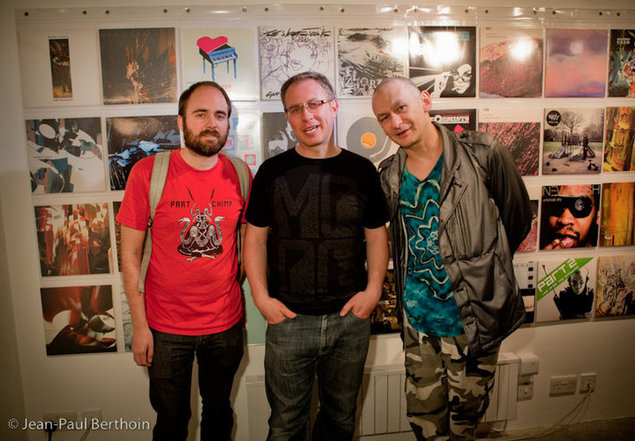 He didn't have to do any of this, he was busy with his own career, but he did and now he needs help as he's faced with bailiffs and a £2,500 tax bill that needs to be paid now. Please see if you can spare anything if this man's music and DJ sets have ever blessed you ears, you can send donations via paypal to [email protected]. The world of electronic music would be a worse off place without his relentless championing of new artists, many a time I saw him relentlessly feed information to journalists who would then go and write about said artists and make the rest of the world aware of them. His knowledge of Krautrock, Prog Rock and New Wave electronica was also extensive and he was the first person to rave about Can, Harmonia, Neu, Faust and Gong to me, long before they became fashionable names to drop and the subject of whole magazine articles. Sun Ra was also another name he dropped and Morris was the first person to play me Ken Nordine as he had a Best of Word Jazz CD, and we know where that led… This was all pre-internet when word of mouth was important, people like Aphex Twin, B12, Carl Craig, The Black Dog, Psychik Warriors of Gaia, Pete Namlook and his Fax label, Luke Vibert, As One, Reload/Global Communication… all of them I heard of from Morris before I'd seen their names in print anywhere.
(top: Morris invited me to play at his Nubient night at the Big Chill Bar in 2010, right: with Stevie Chick at the Ninja Tune 20th anniversary book launch.)
Here is side A of the first mixtape he did for me, this blew my 22 year old mind at the time as it opened up a new world of music, I'll post side B later.
and here's side B