Yes, I know, I can't quite believe I'm typing that either.

Yesterday it was issue 3 of Alan Moore's 'Big Numbers' and today news of a new DJ Food record, whatever next?
Today I cut the first of three 12″ EPs which will make up the bulk of an album early next year, the first one is called 'One Man's Weird Is Another Man's World' and is out late May/early June on vinyl and download.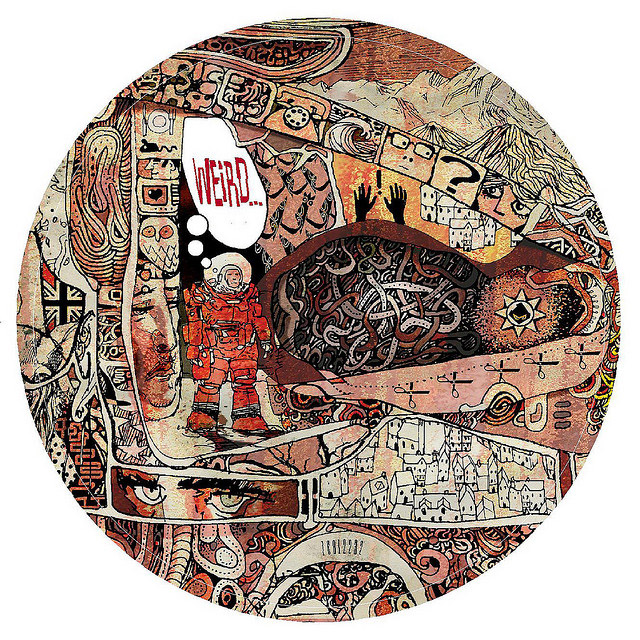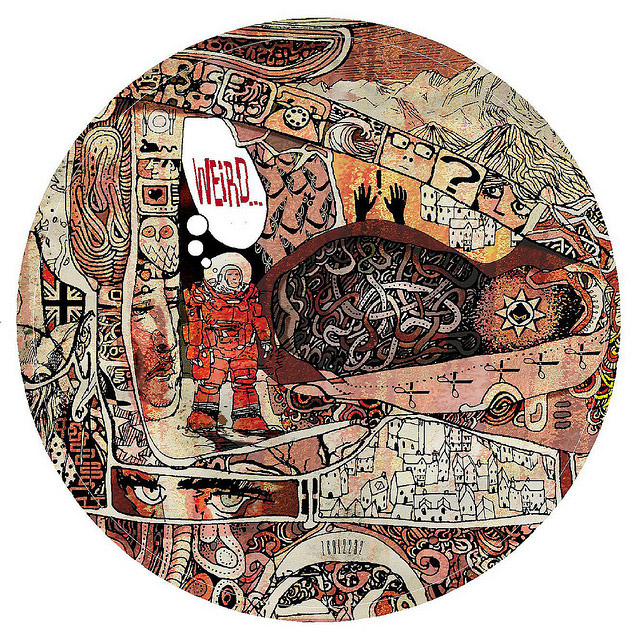 The vinyl will have 5 tracks with a playing time of just over 30 minutes and the download package will have a remix by Bundy K Brown that won't be available on the vinyl or album when it drops. There will possibly also be an extra instrumental and a cappella of one of the tracks too + a digital booklet to go with it.
More details soon but here's a sneak peek at part of the artwork, done by one of my favourite comic artists, Henry Flint.