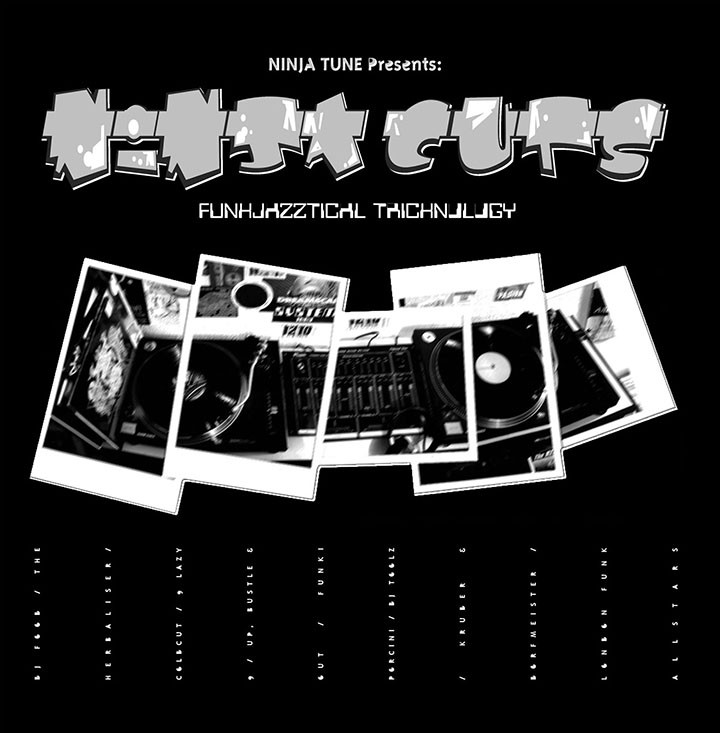 Apparently this was released 20 years ago this week – how time flies. Above is my computer file for the Black print that went to the printer before the silver was applied. Below is what it came back looking like if you can imagine the grey as being silver. It didn't come back with exactly the look I was hoping for in terms of a silver-toned image but back then I was learning the print side of things as I went along.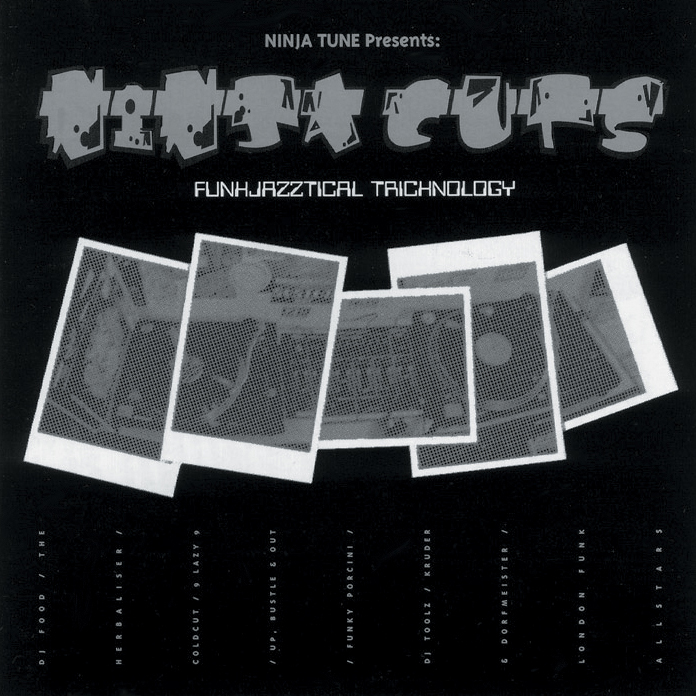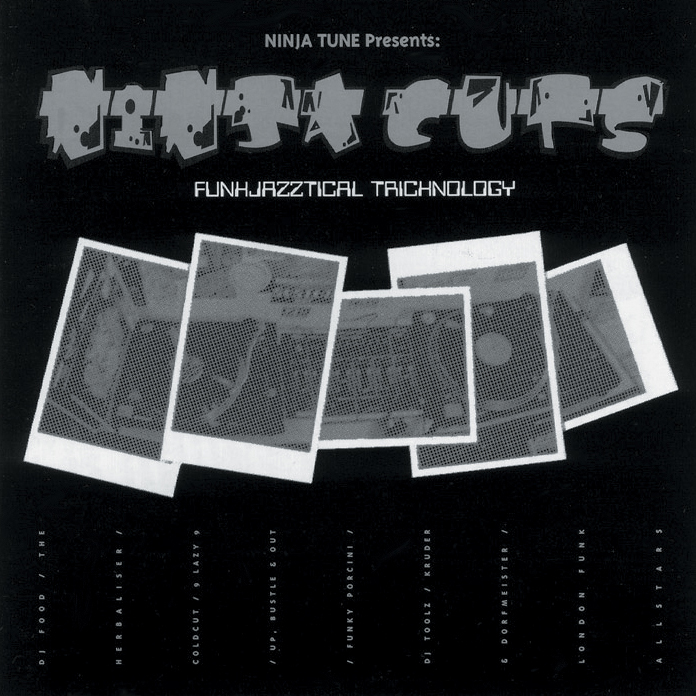 Below is an alternate version of the turntables featured on the cover in colour at last. These were my decks and mixer and the photos weren't actually Polaroids, just normal photos made to look like it by adding a white border. To the left you can see the back of the Jungle Brothers' first album with NWA's second just peeking out and on the left deck is a Steroid Maximus LP – already subliminally flaunting my love of Foetus' music back in 1995.
On the wall are a collection of flyers from the day, the Brain, Passion, Talkin' Loud and the edge of an Archaos poster on the right. This was only my second ever sleeve design for Ninja, not a design classic by any means but an album that many people hold dear it seems. You can still buy it in digital form online from the Ninja shop too.