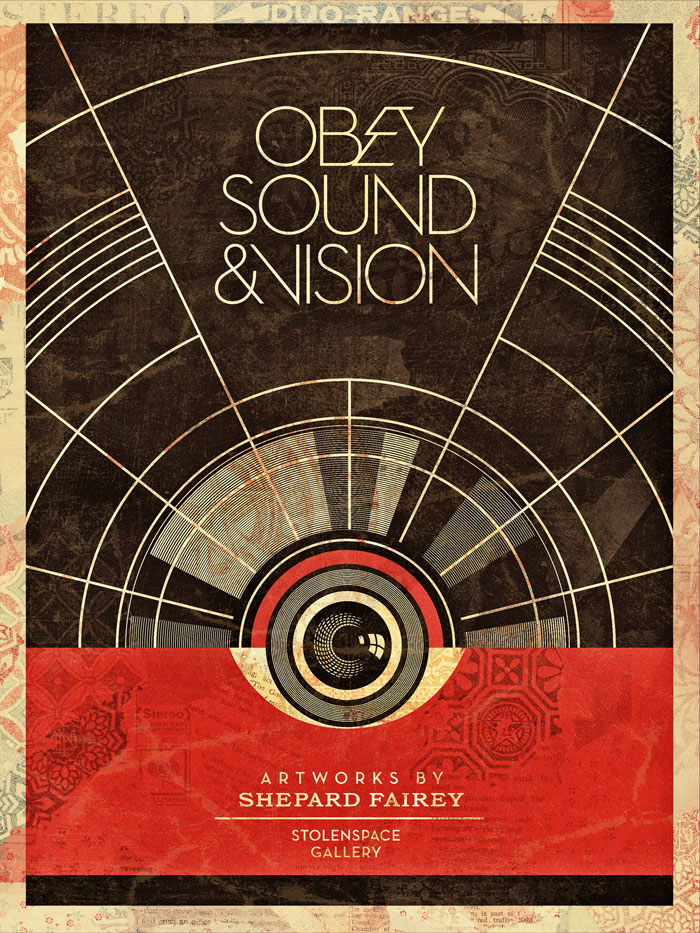 Looking forward to this record sleeve-themed exhibition by Shepard Fairey in October at the Stolen Space Gallery.
"The Sound and Vision art show includes mixed media works on canvas weaving my social commentary with inspiration from a range of musicians, including the Sex Pistols, David Bowie, Roxy Music, Gang of Four, the Clash, the Circle Jerks, Kraftwerk, Public Enemy, Neil Young, and Metallica. Sound and Vision will also include an installation of a record store environment, with customized vintage turntables and a portion of my own record collection for public listening. The record store space will also showcase over 80 12″x12″ images I've created as tributes to the 12″ LP sleeve. A comprehensive variety of other works will be featured, including screen prints on wood, metal, and paper; rubylith cuts; and retired stencils." – Shepard
More info here – exhibition runs from 19th Oct – 4th Nov, 2012.