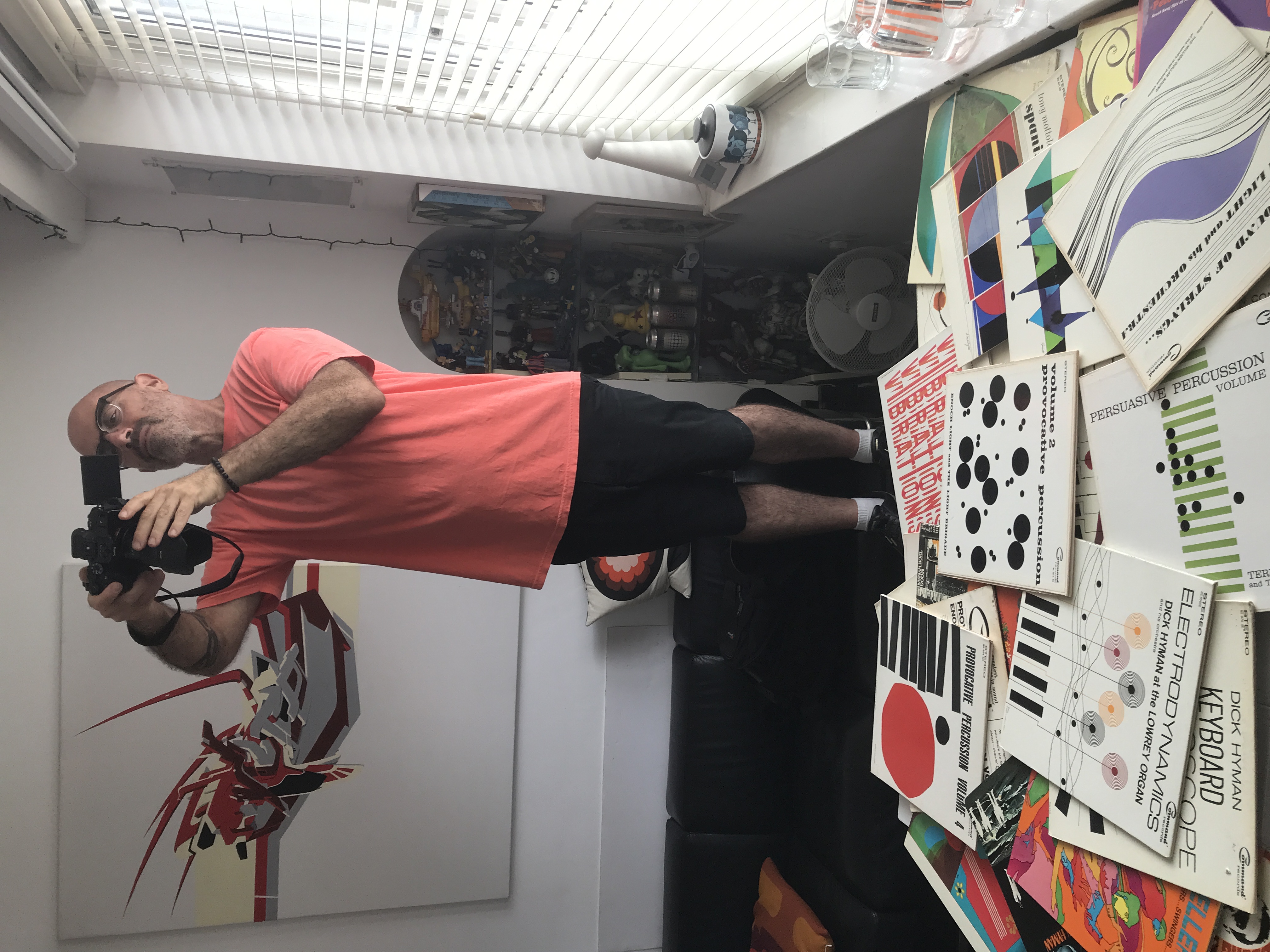 I've seemingly neglected this blog a bit this year save for a lot of the Mixcloud Select weekly entries but that's because I've been so damned busy (which is good!). Last month my friend Elion Paz – photographer, dirt bike enthusiast and now marathon runner – arrived in the UK for three weeks of preliminary shoots and interviews for the second Dust & Grooves book. You may know the first book, a beautiful hardback tome to record collecting published in 2014 with Mr Scruff on the cover, perched atop some of his collection.
Way back then there weren't many books like this about vinyl collectors and obsessives. Things have changed quite a bit since then it's fair to say and the next book will cast the net even wider into other areas. While Eilon was here I helped him out with interviews, contacts and also featured in a piece myself focusing on Command record covers (see above).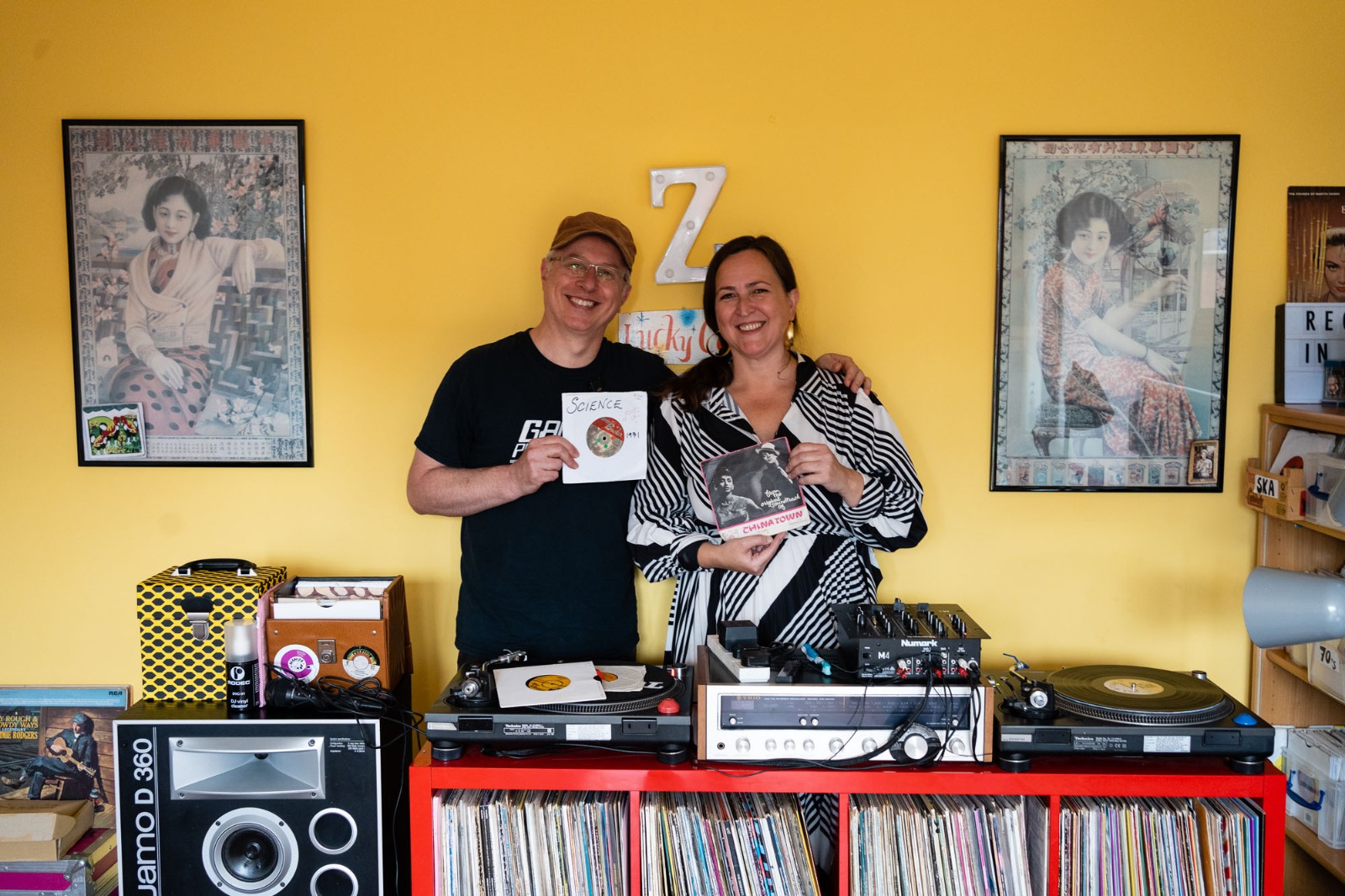 © Eilon Paz/Dust & Grooves
Our first assignment together was a visit to Zoe 'Lucky Cat' Baxter to check out her collection of reggae and Chinese records, here we are sniffing the acetate dubplates.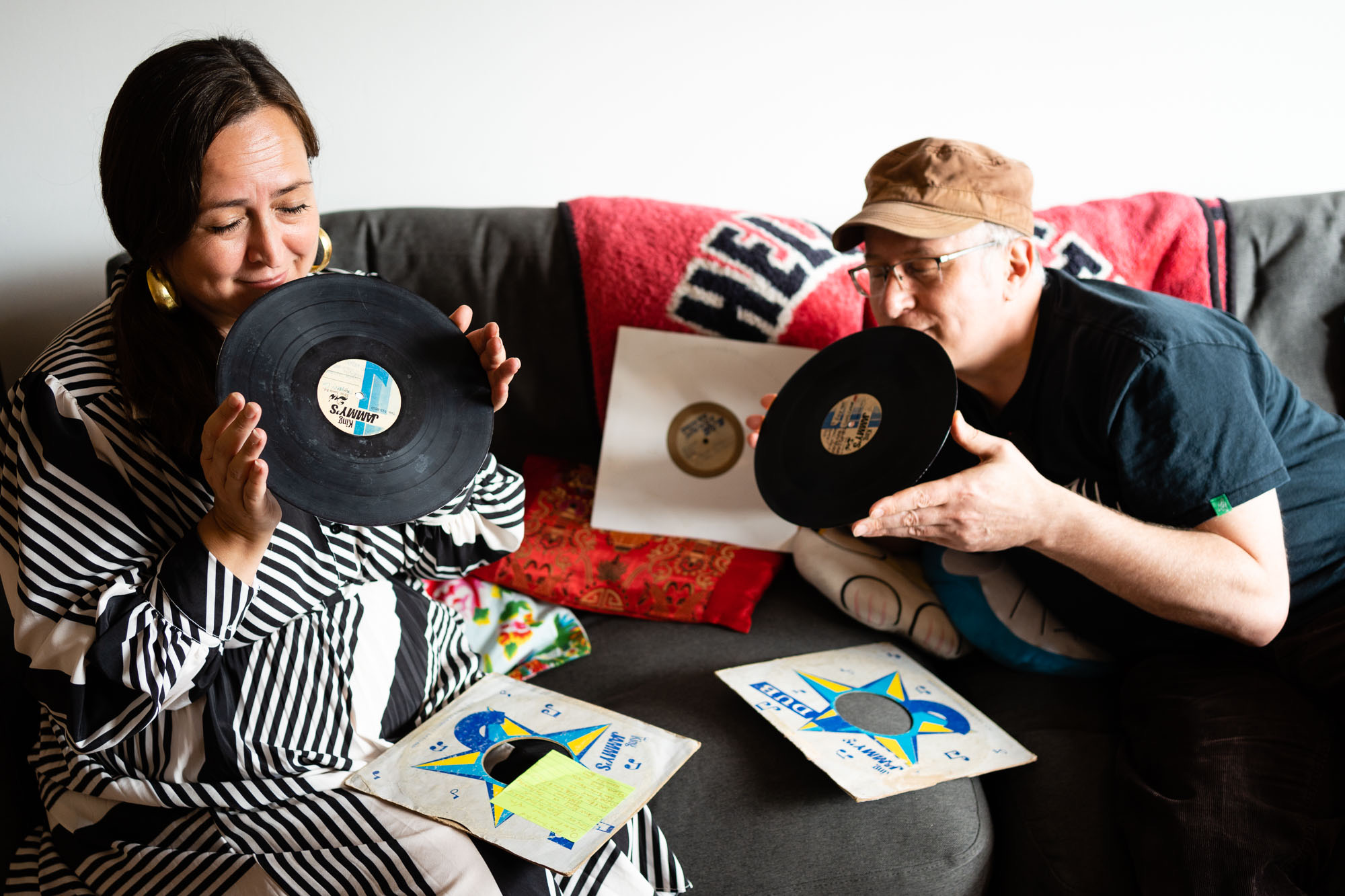 © Eilon Paz/Dust & Grooves
We then headed to West Norwood to The Book & Record Bar to speak to Alex Paterson of The Orb who pulled out one of his tour boxes, unopened for over a decade and walked us through the contents before we retired to his home to dig into his collection. Alex later told me it was one of his favourite interviews.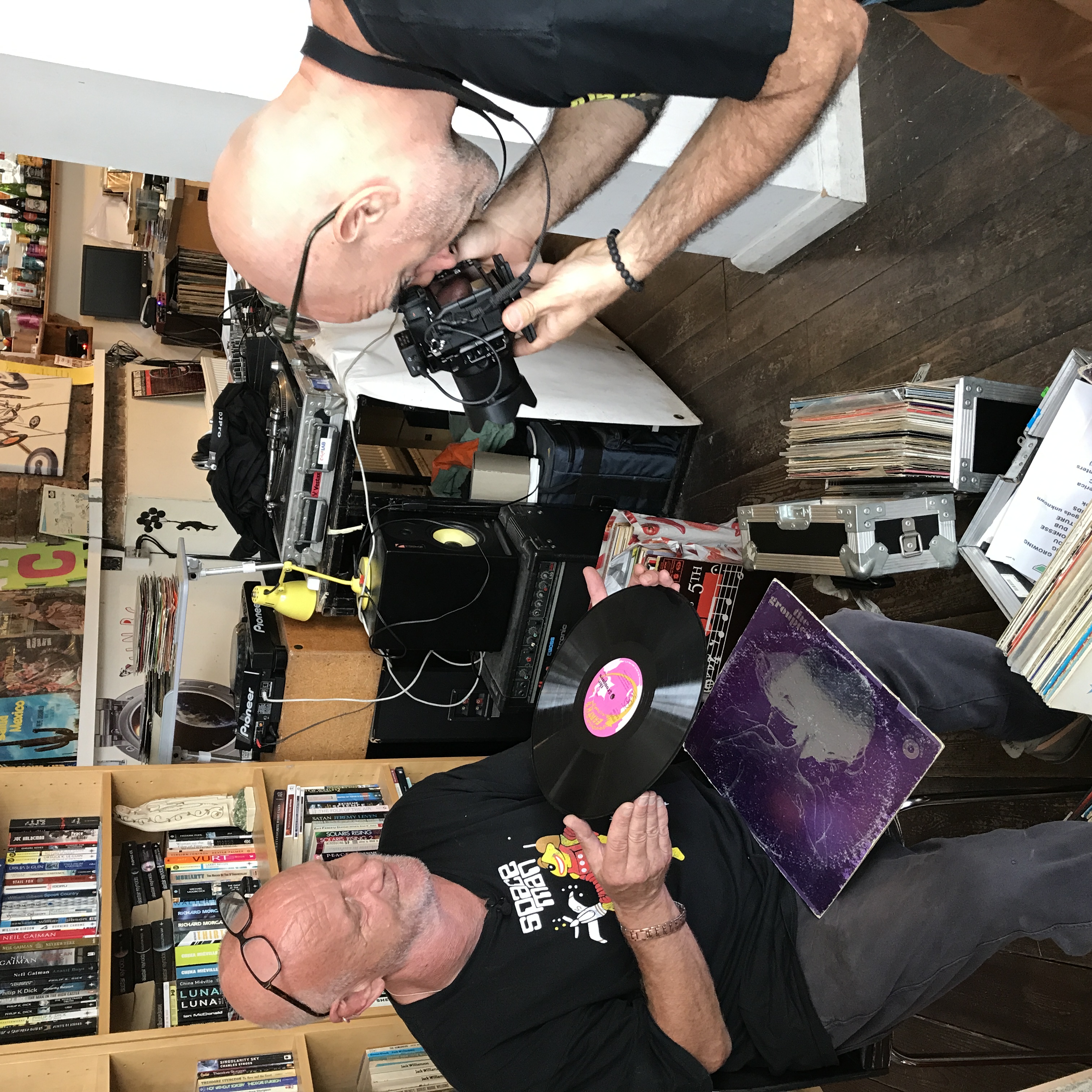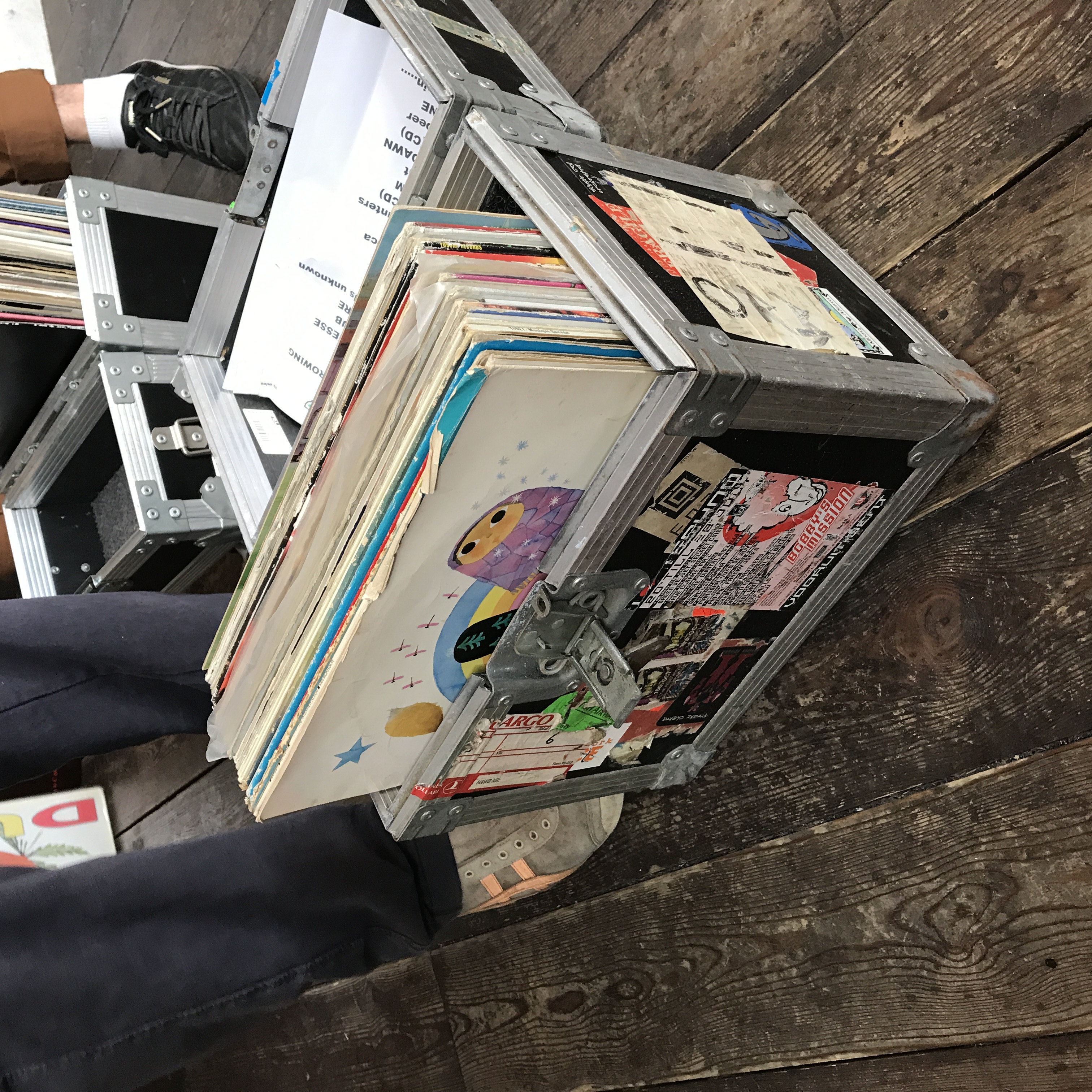 Next up was a trip down to Brighton to dig with the ultra-hospitable DJ Format and take a journey through his career with a focus on odd religious records. Here we are messing about with his copies of Marshall McLuhan's 'The Medium Is The Massage'.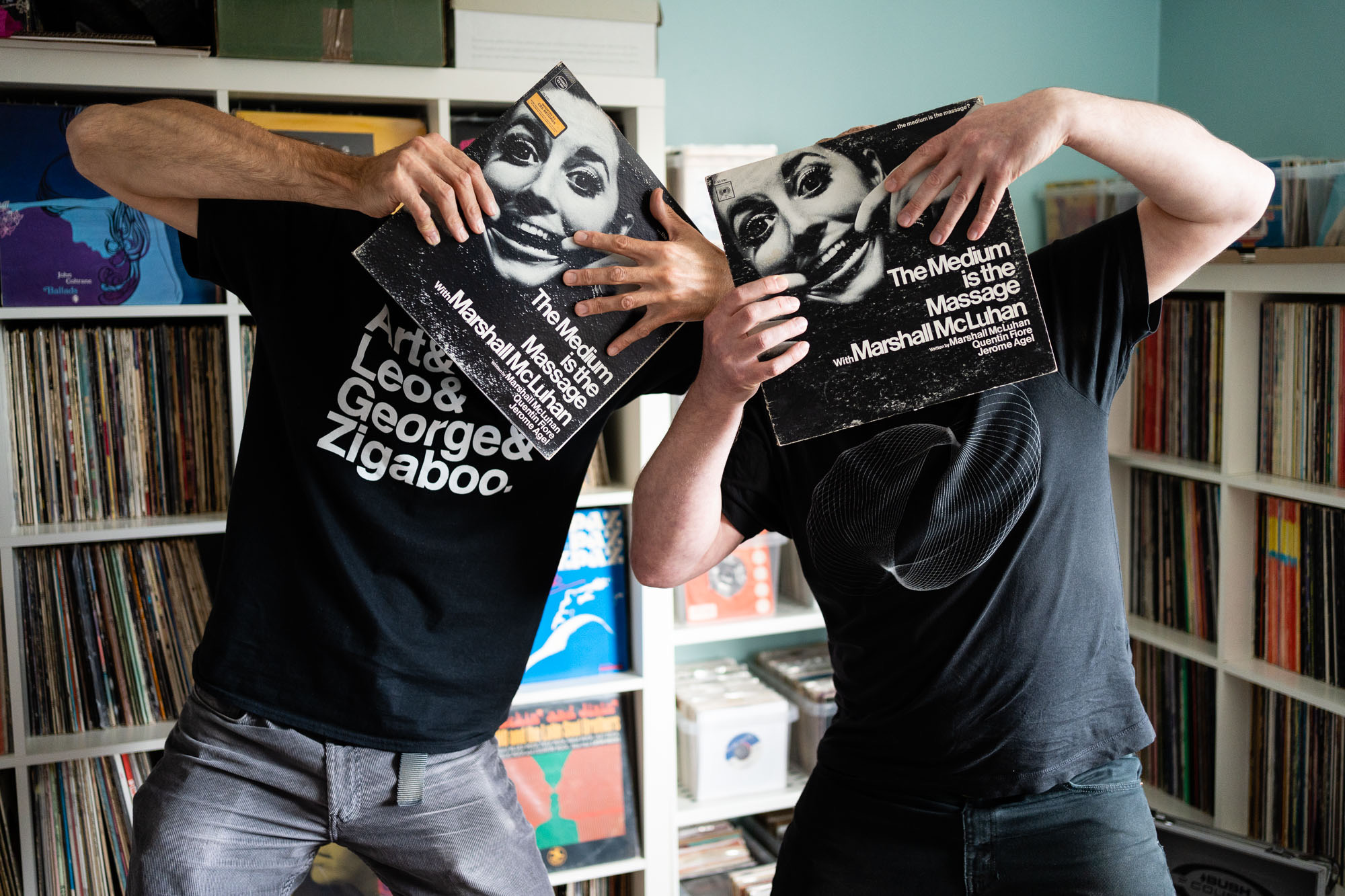 © Eilon Paz/Dust & Grooves
Lastly, after much persuasion, we visited Stockport and the incredible collection of Andy Votel, someone Eilon had wanted in the first book but hadn't been able to fit in. Oh the sights we saw…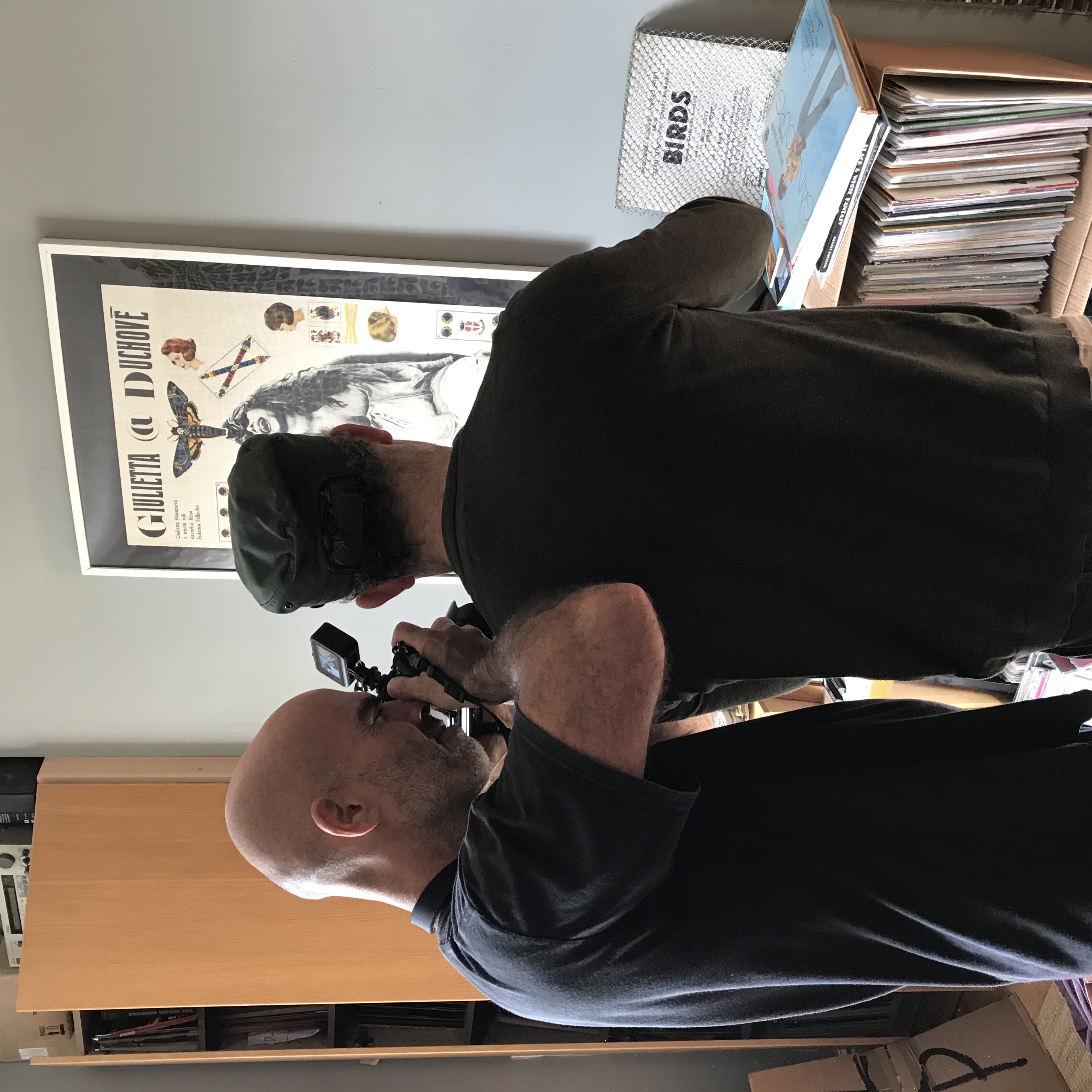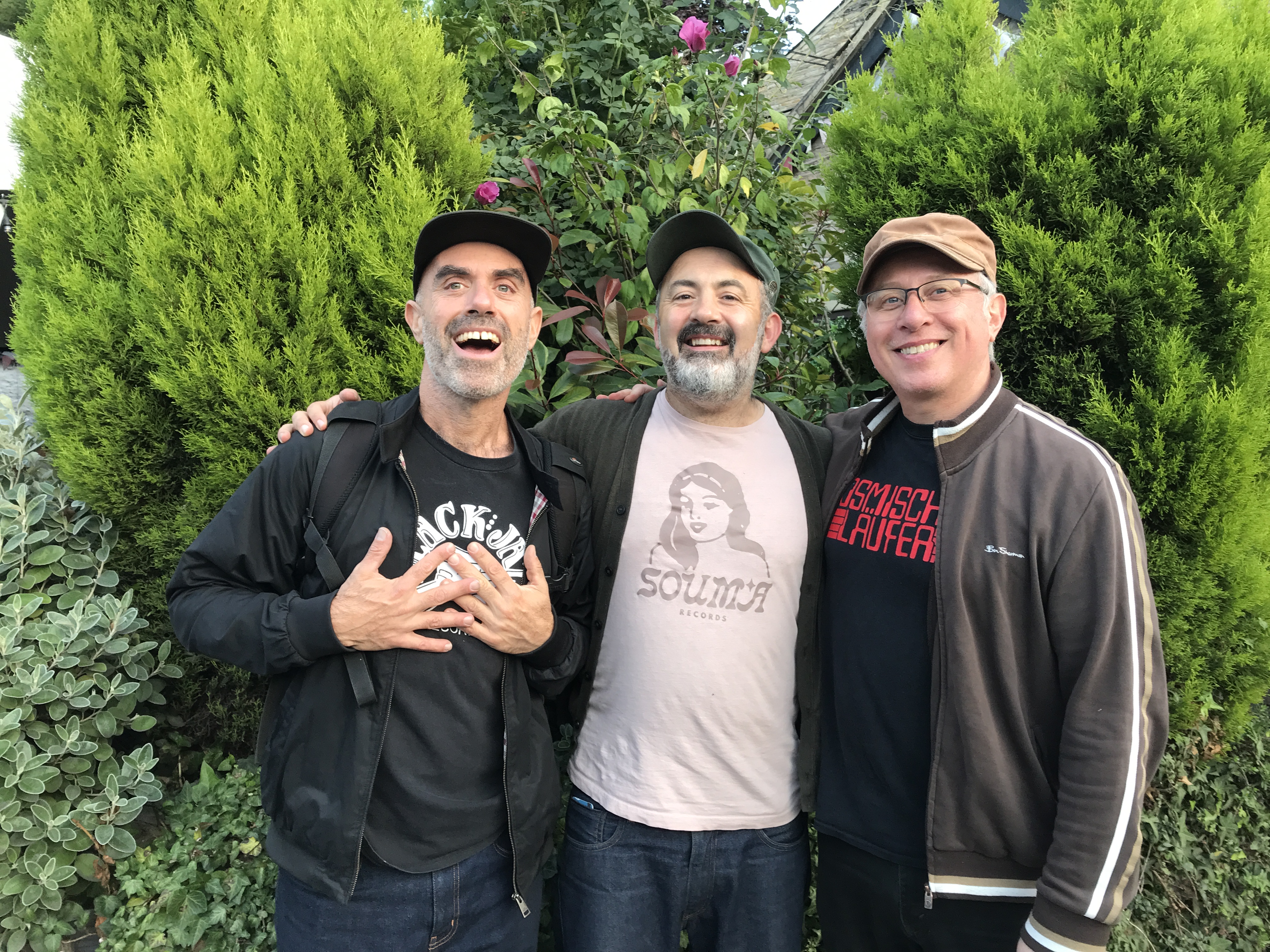 Eilon then went to Bristol for several days before returning to his home town on New York last week and running his first marathon at the weekend. His work ethic and vision are nothing short of extraordinary, I know the next book will be right up there with the first.