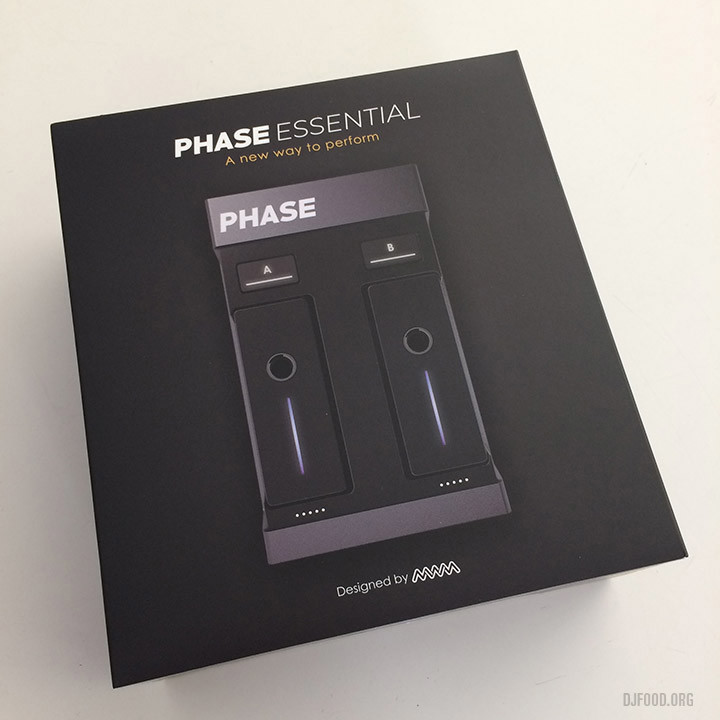 I recently bought Phase to add to my DJ set up and thought I'd set down some initial thoughts about it.
A quick overview for those who haven't come across it before – Phase works with digital Digital Vinyl Systems (DVS) like Serato and Traktor which use a traditional turntable and a controller record/soundcard combo to control the music. Traditionally the turntable needle reads timecode on a vinyl disc and relays that back to a laptop containing software with 2 virtual decks, the turntable becomes a controller for these decks, onto which you drag and drop music from your laptop to play out.
Phase consists of two 'remotes' that magnetically clip over the turntable spindle onto any record or object that you wish to use to control it with (it doesn't have to be a timecoded record). The remotes then send a wireless signal back to the Phase receiver (which doubles as a charger) telling it where the orientation of the turntable deck is.
This is relayed back to the laptop via USB * UPDATE 1 (via Anton – Mr Armtone) "Remotes just send a wireless signal back to the Phase receiver and it reproduces classic audio time-code signal as on timecode vinyl or CDs. If you turning on "THRU" signal on Serato – you'll hear it. That's why you need to connect Phase by RCA to your Serato sound-cart (mixer, box, midi-controller). Also, you can connect Phase directly into power socket by USB-adapter, like an iPhone, and thereby to make free one USB port on your Laptop. So, USB on Phase is only needed to update and as a power source."
– and you have control over your virtual decks without having to use the needle on record method of old.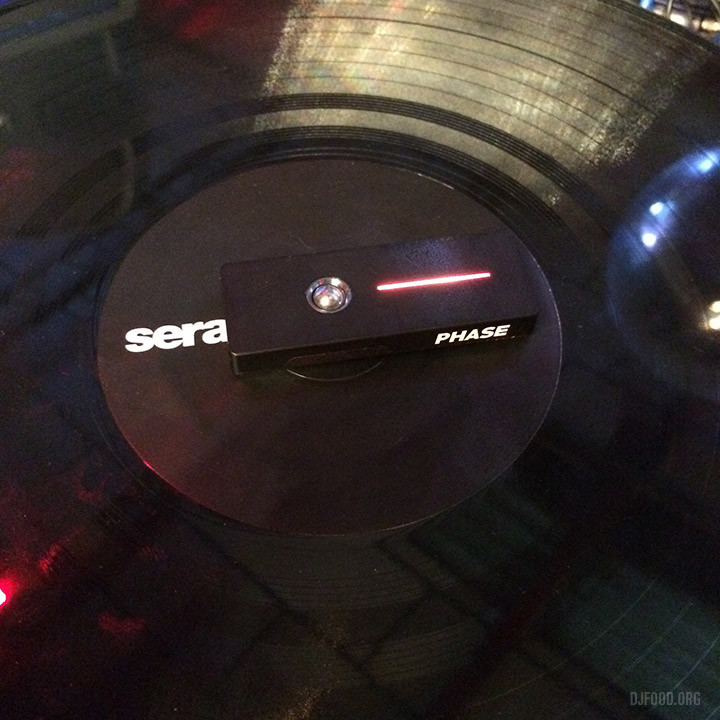 Why would you add this to your set up when the traditional DVS set up works just fine? With decks and DVS systems comes the problem of worn needles, dust on the stylus inhibiting the signal, bent tonearms, scratched vinyl controller records, bad headshell contact connections and knackered RCA plugs – all of which can corrupt the timecode being relayed back to the laptop and cause glitches, pitch distortions and dropouts. I've done so many gigs where the scopes on Serato have wavered, dipped into the red with onstage feedback, dust has built up and glitched out the signal or headshells wouldn't connect at soundcheck and you're constantly in fear of everything packing up.
All completely eradicated when using Phase and it's great to eliminate these potential technical failures from the set up when going to different venues where the equipment is always unknown. Personally I've always loved the tactile touch of turntables, never got on with CDJs and, similarly, never found a controller that I'd be happy to use – mostly because of the size of things I suspect – and any working turntable with pitch control can be used with Phase.
There are problems with it but they seem to be more about human error than machine at this stage. The first is remembering which deck is playing the music and not moving the one spinning accidentally, I scratched/stopped the wrong deck twice during a 4 hour set. Also not using the needle, which is an automatic action after all these years, takes a bit of getting used to, not helped in my recent DJ set by the fact that I was also alternating between DVS and actual vinyl playing. The remotes can get in the way when rewinding the decks via the label and there's no more tweaking the spindle for those micro pitch shifts as the remote sits over them. It does come with an added level of cables to plug in, if you want simplicity and not to have to carry an extra bit of (very small) kit then go for RekordBox and a couple of USBs in a CDJ. This would come down to each individual's preference when playing ultimately. I've seen people questioning the responsiveness of the remotes online but it all seems to be good for me, maybe there was the tiniest bit of lag when scratching but I can't be sure, it's certainly minimal if it's there and remember, this is new hardware/software, it takes time to iron out the kinks, Serato wasn't perfect straight out the box either.
BTW, I should say, the design of it is beautiful, clean and slick packaging with tasteful minimal touches to the compact hardware. The software that comes with it is equally minimal at the moment, there's plenty of scope to expand that but nice touches like customising the colour of the lights on the remotes and magnetic stickers to affix them to your records are welcome. I'd like to see versions in other colours rather than the standard black that everyone does (why are so many mixers in black which are just hard to see in a dark club?). An 'A' and 'B' on the actual remotes so that you can remember which is which would be good too and making the signal light green instead of red (the traditional bad signal colour) in Serato would be good but I suspect this is more to do with how Serato set up their app. *UPDATE 2 "Another interesting fact, that this signal from Phase doesn't support officially, that's why it comes with "red line" (not grey) on Serato software."
I only gave it a light test run, no video yet (not that that should make a difference – it's just sending timecode, not streaming video data) but I loved using it and I didn't have any problems with them beside my own human errors. They will take a little getting used to but they replace the use for a needle perfectly and personally Phase works for me and I'll be using it for digital DJ sets going forward.