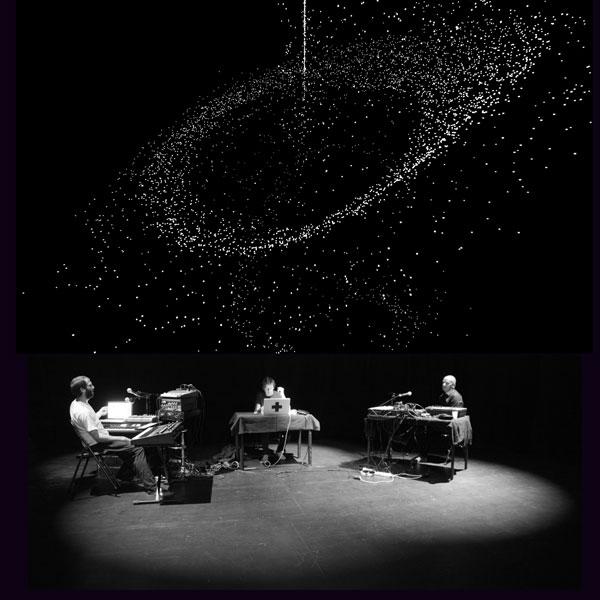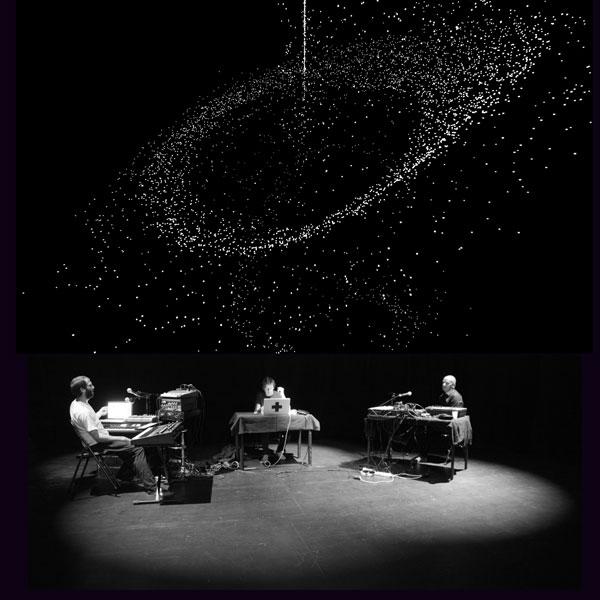 Earlier this year I headed to Village Underground to experience Radioland's Radio-Activity Revisited gig, accompanied by Matt Johnson. The trio of Matthew Bourne, Franck Vigroux and visual artist Antoine Schmitt were reinterpreting Kraftwerk's classic album in a mix of stark analogue electronics and monochrome graphics. From the previews I'd seen online I was really looking forward to it and, drinks in hand, we congregated near the front of the crowd awaiting the performance.
The sound that greeted us was so loud that after one number I suggested to an equally uncomfortable Matt that maybe we should move further back. By the end of the second number we were right at the back of the room and bumped in Leaf label boss Tony Morley who had seen them perform the night before and cleverly invested in some ear plugs for the occasion. As the volume seemed to increase with each track we decided to make an early exit which is why I'm relieved to see that Leaf are now releasing an album of the rework so that I can finally hear the full thing in the comfort of my own home with the volume level set to 'wuss'.
Available on LP, CD in 20pg hardback book or DL, with sleeve notes by David Stubbs, no earplugs needed.