Robin The Fog has just released the follow-up to 'The Ghosts Of Bush' LP on his Fog Signals label which I've featured previously on this blog. 'Secret Songs Of Savamala' was recorded entirely in the flooded basement underneath a ruined customs house in Belgrade.
Like 'Ghosts…', it was made using reel-to-reel tape machines with all artificial and additional effects strictly forbidden. It's a short, three track affair with a beautifully desolate haunting ambiance that's already drawn comparisons to Philip Jeck, Morton Feldman and, bizarrely, the sculptures of Rachel Whiteread. I will be purchasing a copy forthwith, you can too as a download or LP but vinyl is very limited.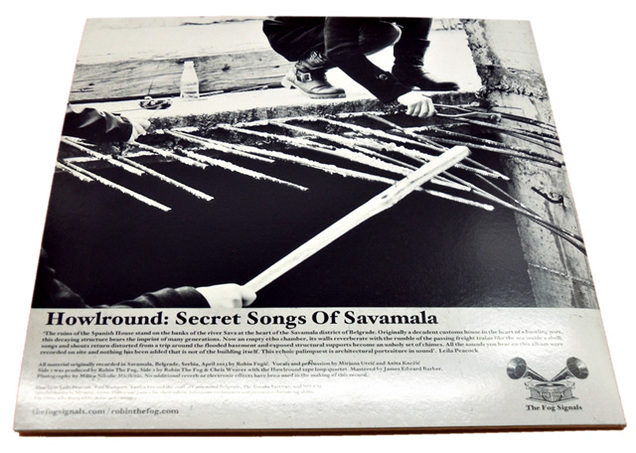 Among the many other areas he specialises in, Robin also writes, and his recent piece on Public Information Films (PIFs) had me literally crying with laughter. I didn't know that a new attempt had been made to reach kids and teach them on the dangers of the railway, you have to see it to believe how wrong they got it and Robin's gently mocking tone makes it all the funnier.