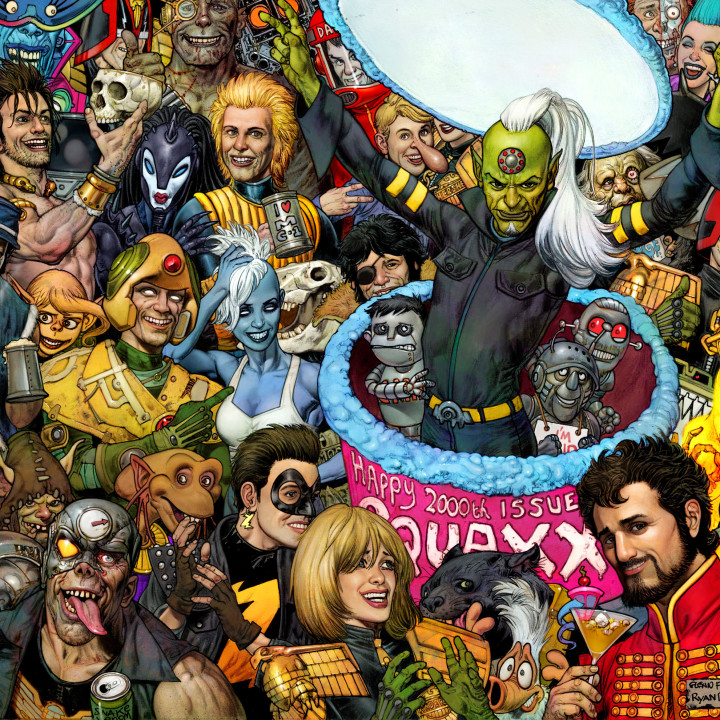 It's a big year for 2000AD – in 4 weeks time they hit Prog 2000 – that's issue 2000 to the uninitiated. Now in their 38th year, that's a feat only rivaled by The Beano and The Dandy (to my knowledge). It's already an institution but, given the comic's title, it's 2000th issue has always been a landmark in waiting. They've got multiple signings on October 1st all over the UK, a choice of three different covers and several high profile artists have returned for one-off stories. But that's not all…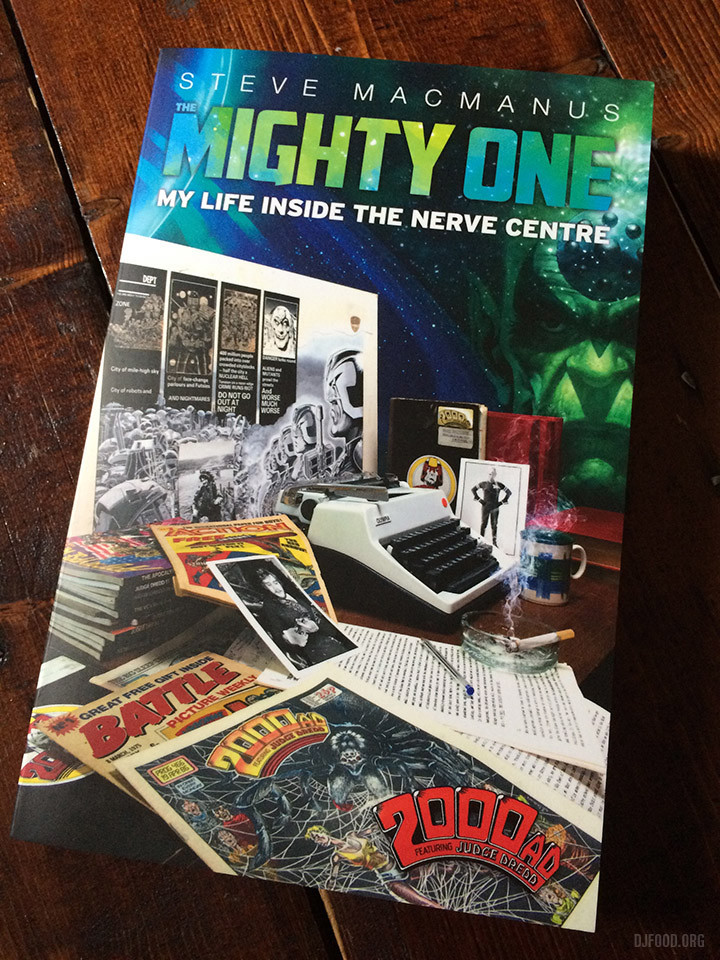 Last week I dutifully lined up with the other Squaxx inside Orbital Comics to meet Steve MacManus, the editor who helmed the comic through it's first golden age in the 80s and who has just published his memoir of his time as Tharg, The Mighty One, the alien editor of the comic since its inception in 1977. He genially signed my copy as well as one for Steve Cook, aka Robo-Cook, the designer in his charge at the time, who designed the logo they still use to this day and now resides in LA as head of book design for DC Comics. The book is out today, published by 2000AD/Rebellion and you can order it here – it promises to be a real warts and all collection too.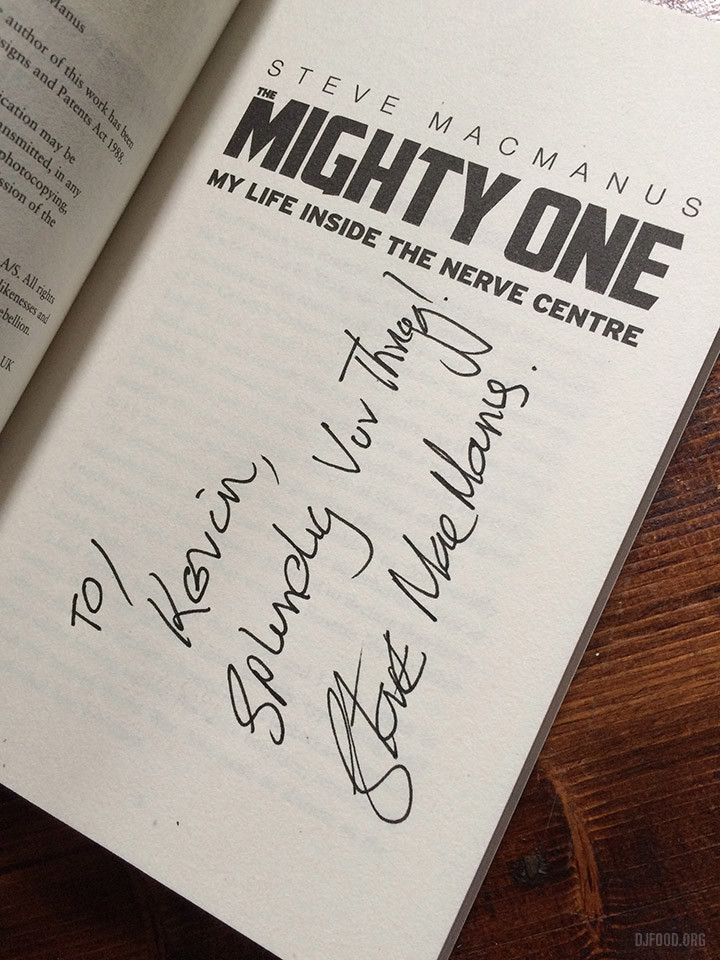 There was a special significance for me too as, when I walked in, I recognised a selection of part of my collection of 2000ADs that I'd sold to the store this Spring, adorning the back wall of the shop in honour of the signing.