The Delaware Road deluxe edition unwrapping, the omnibus edition is out today via Buried Treasure and neatly brings together years worth of work and research by Alan Gubby, aided by poet Dolly Dolly, designer Nick Taylor and illustrator Jarrod Gosling. Originally conceived as a documentary film by Alan 15 years ago then rewritten as a fictional account of the Radiophonic Workshop's perhaps two most famous practitioners, Delia Derbyshire and John Baker, the Delaware project then expanded into a compilation album and live performance.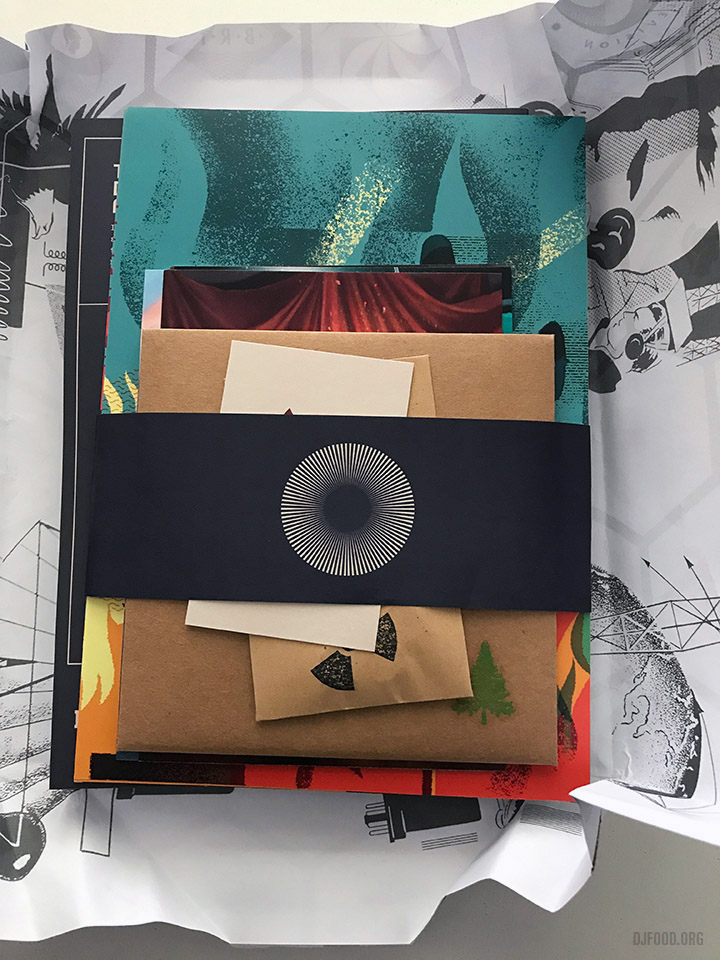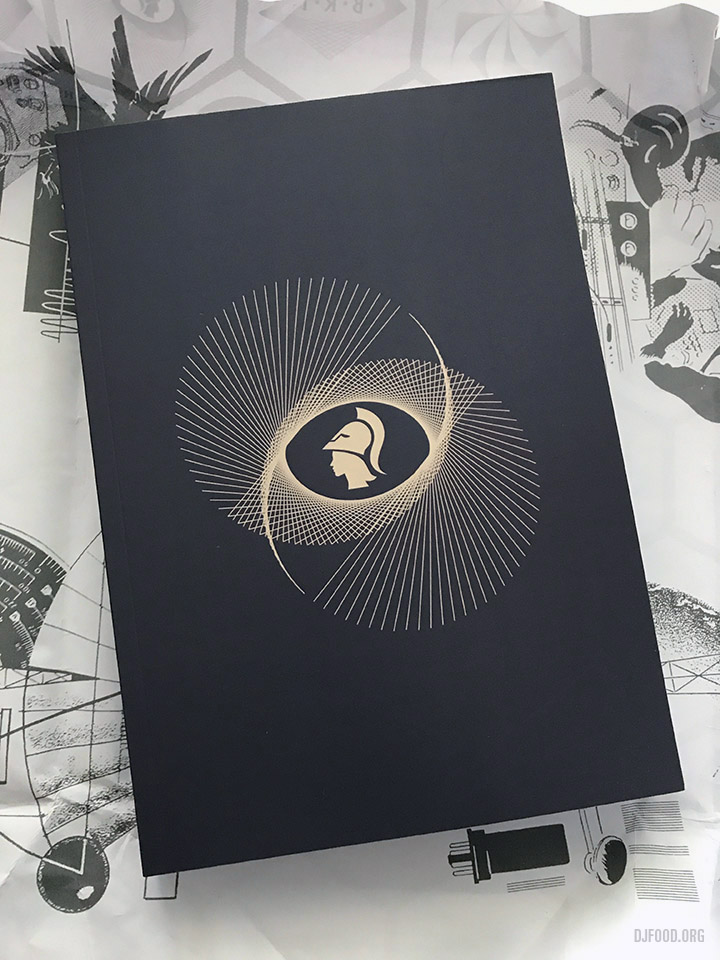 I went to the first incarnation in Reading back in 2015, you can read about that here. For the second, more ambitious outing at the disused Nuclear Bunker at Kelvedon Hatch in Essex, I was on the bill – more about that here. The third incarnation then morphed into a mini festival in a Salisbury Plain army base which nearly didn't happen but was an incredible collection of performers and people the likes of which haven't been seen since, see photos from that here.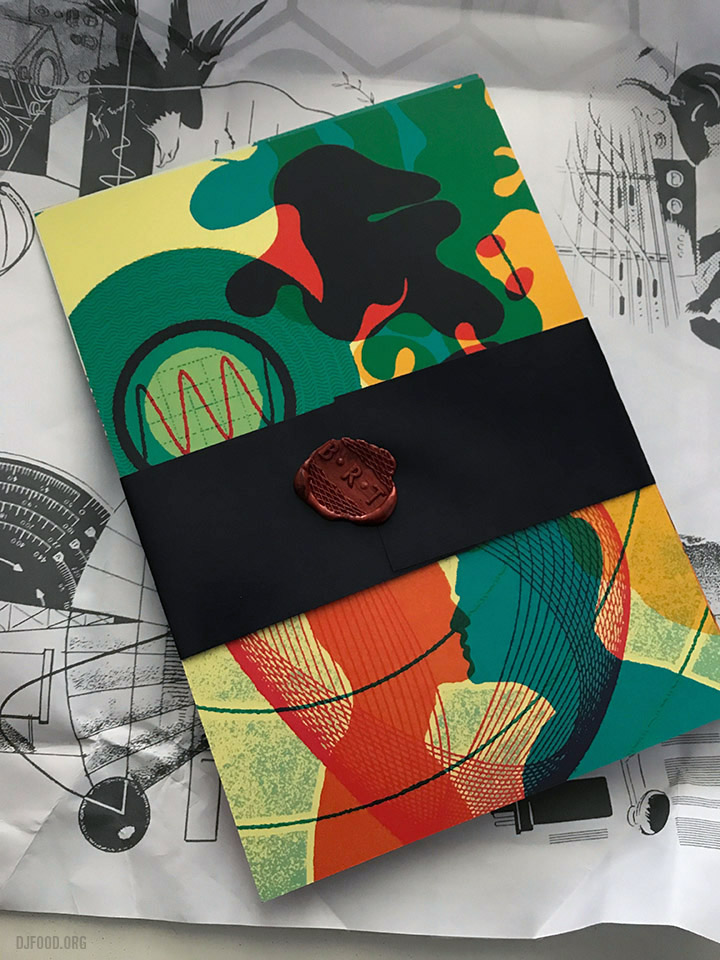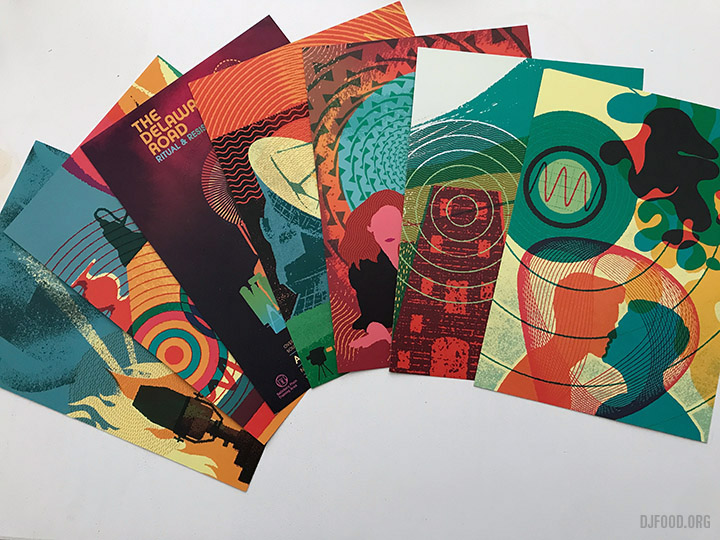 A six part comic series that followed – illustrating the whole story as originally envisaged – and now the whole project has been collected into a smart omnibus edition with notes, photos, preliminary designs and more, all wrapped in a beautiful cover that brings to mind the Festival of Britain. Out today, I think the limited deluxe edition with 4″ lathe cut disc has now sold out but this book tells the whole story, both fictional and then from the inside, of this most amazing series of events.
Order it here, right now, plus it's Bandcamp Friday so more of it goes to the artist and label.