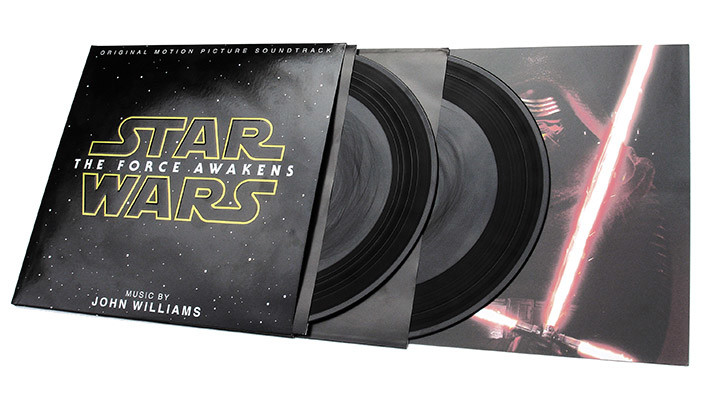 Several boxes were ticked last Monday night when I was invited to Abbey Road Studios in North London to feature on a panel to talk about Star Wars and its influence on music over the last near 40 years. It was part of the launch of a new vinyl edition of the soundtrack to Star Wars: The Force Awakens, complete with holographic Tie Fighters and Millennium Falcons etched into the surface of the two discs by Tristan Duke.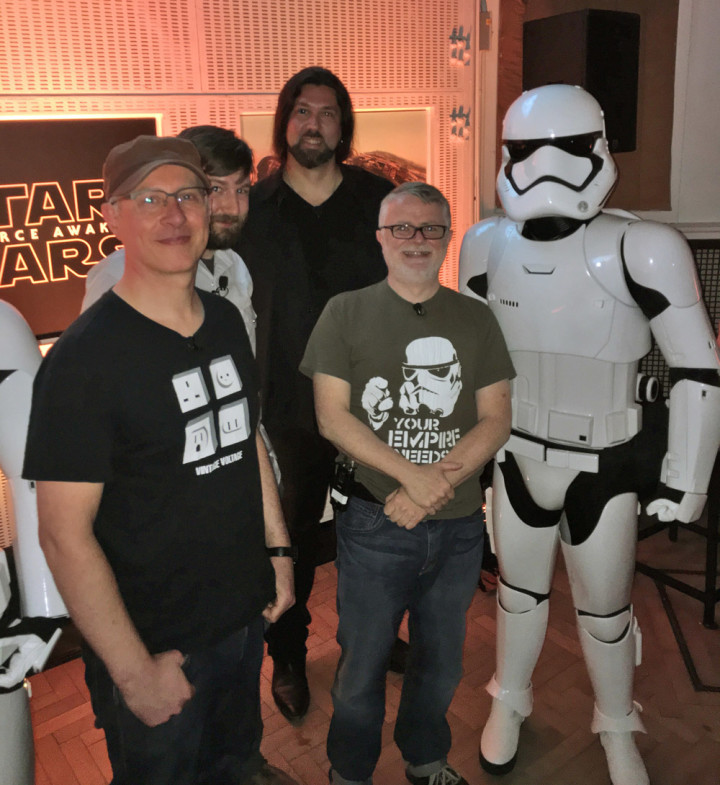 Journalist Andrew Harrison (Your Empire Needs You T-shirt) chaired a small panel of myself, Tristan Duke (peeking over my shoulder) – the man responsible for the holograms, and Alex Milas (centre back, editor of Metal Hammer magazine and life-long SW fan). After plenty of nerdy fan banter two First Order Storm Troopers strode in to deliver the LP to Tristan who then played it as it was projected onto the screen above. Food was served, vinyl was cooed over, photos were taken with Storm Troopers and much was discussed of a fanboy nature.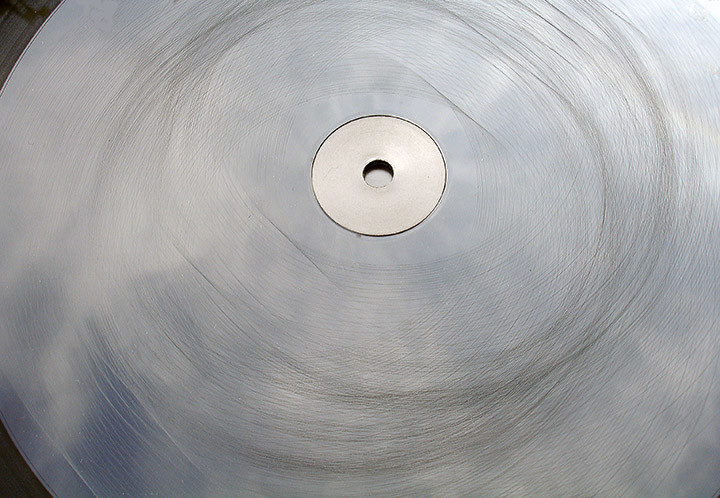 A few days later I took on trying to capture the holograms from my vinyl copy at home. This was easily achieved with just direct sunlight or you can use a torch or lamp in dark conditions. This is what the hologram looks like in normal light (above) and this is what it looks like when having direct light pointed at it (below)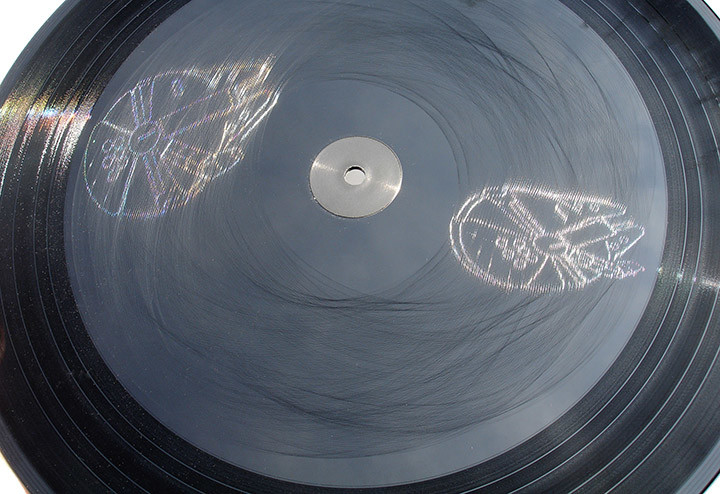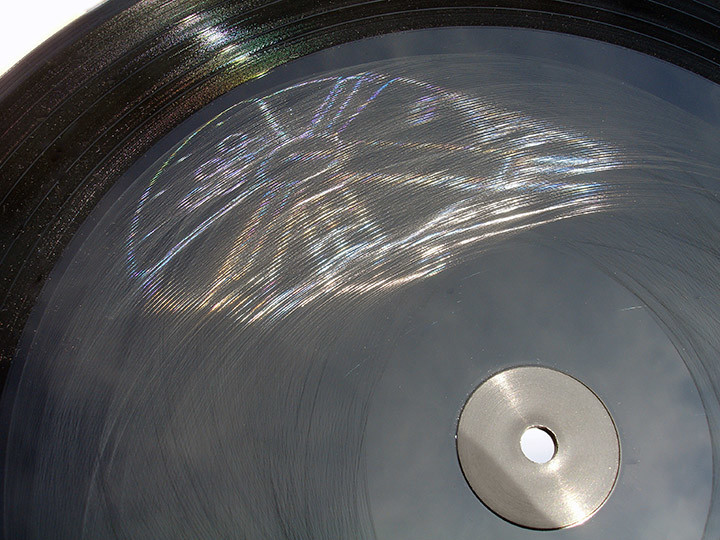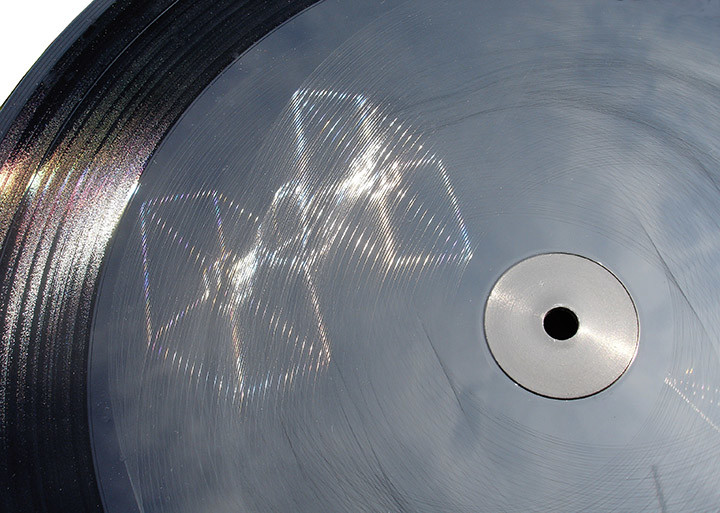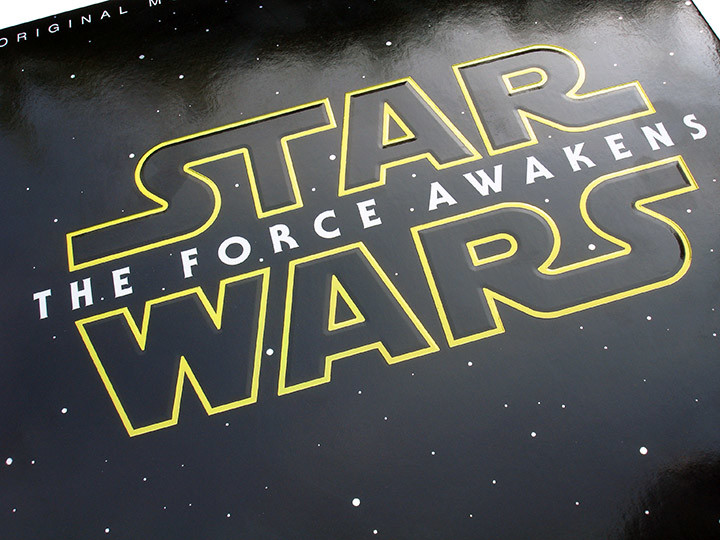 The LP sleeve is printed on thick mirror board card which makes the star field sparkle when light hits it and the cover logo is embossed. It's a beautiful package that Disney/Universal have really gone the extra length to get looking and feeling special. There's also a 16 page 12″-sized booklet with a forward by JJ Abrams and stills from the film.
It's released worldwide on Friday, June 17th.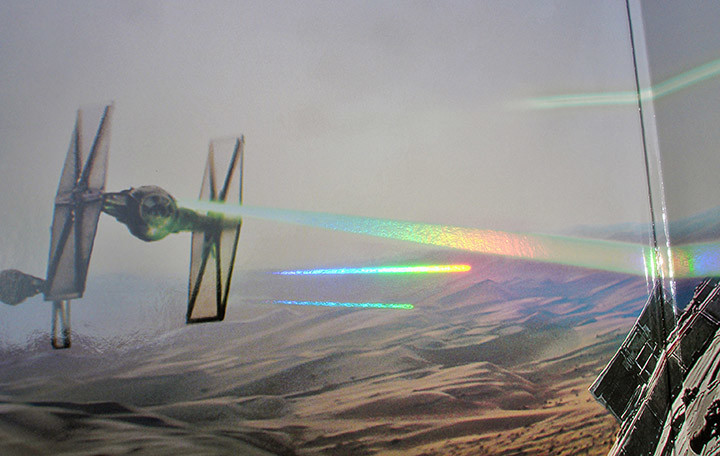 On the panel I remarked on how the new release is so like the original OST in layout – minimal and tasteful. That made be want to dig out my 1977 copy, check the poster and gatefold. I'd forgotten how big the poster was!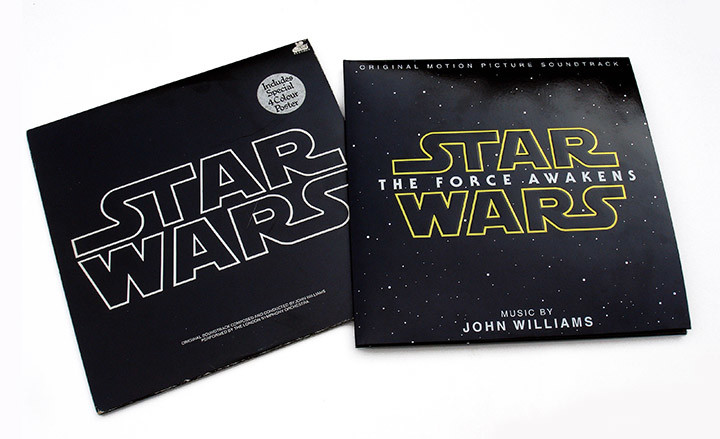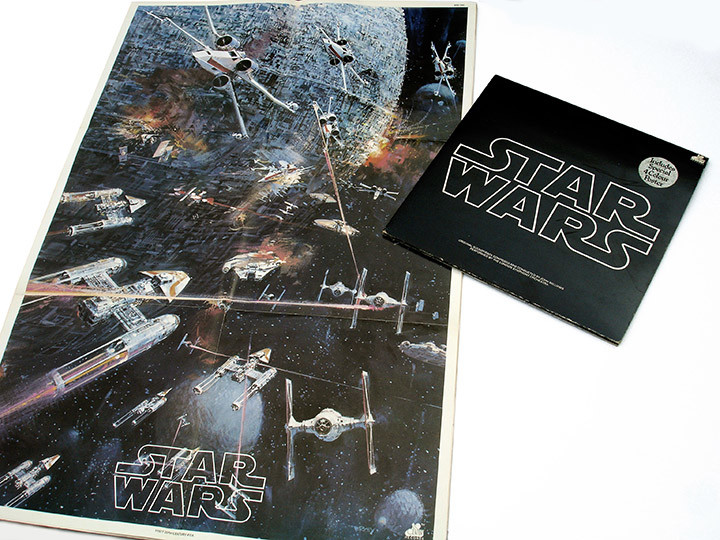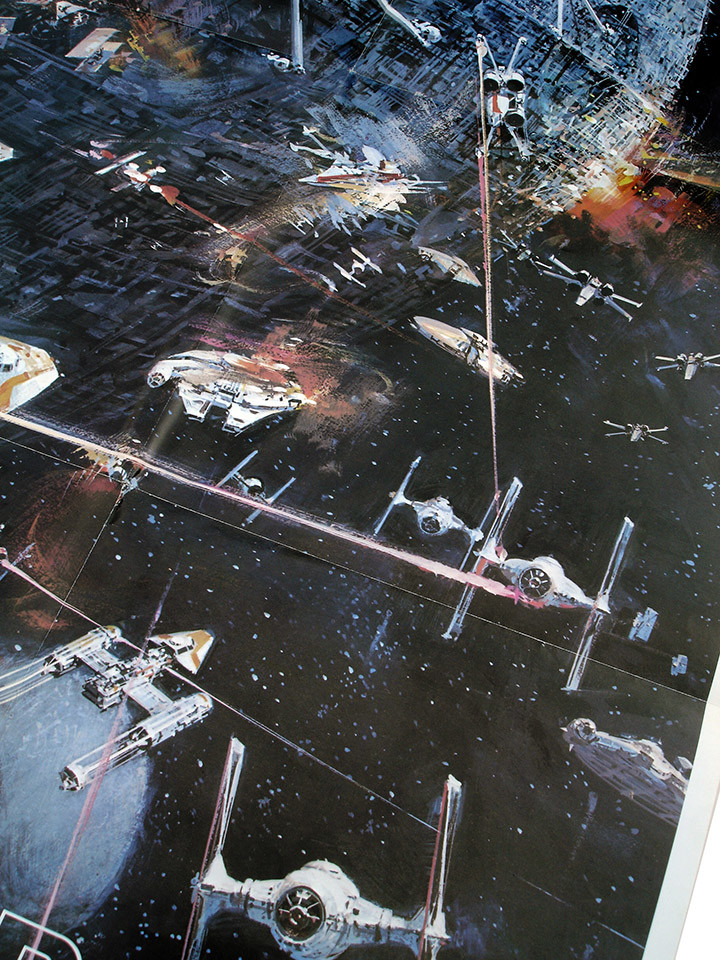 How many Millennium Falcons? Early John Berkey concept painting when the Falcon was a rebel fighter – there's a fascinating glimpse at more Star Wars Berkey prelim paintings on his site