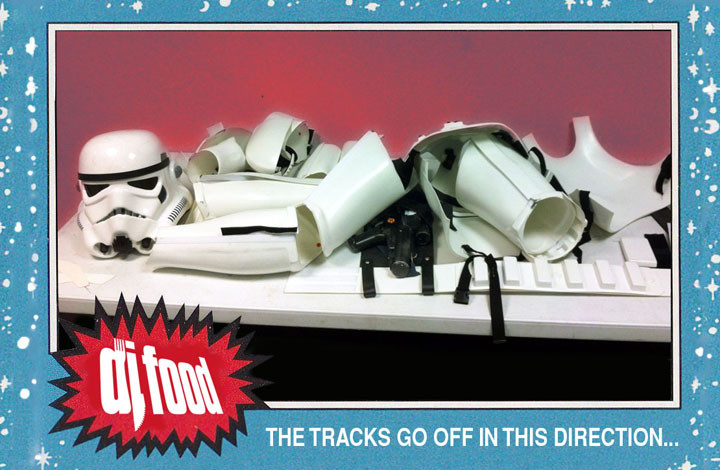 Finally, after a long hiatus, I've managed a new mix, and a audio visual one at that. The school summer holidays are a killer creatively when you have kids to attend to but now that the little ones are back to the 9-3.30 I'm back in gear. Something else that's been occupying my time this summer, since May to be precise, is Secret Cinema's production of The Empire Strikes Back that I've been playing at in various locations and guises since it opened. Last night was my last gig, sound-tracking the Cantina Bar post-film with the run finishing completely in two weeks.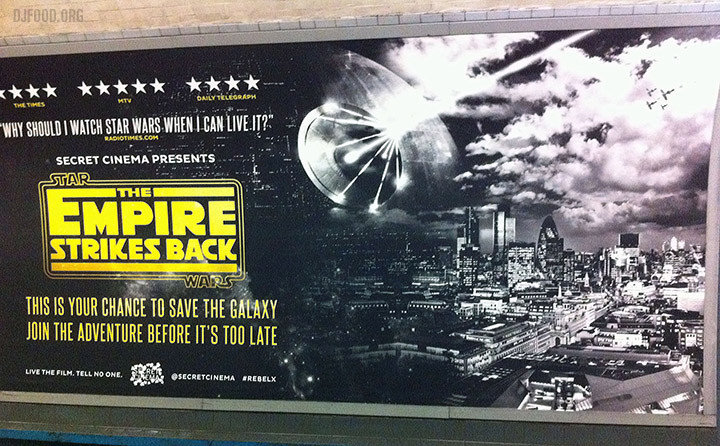 To say it's been an experience is an understatement and it's one I will cherish forever as it is like nothing else out there. If you were one of the thousands who attended then you'll know what I'm talking about and I'll do a full post about my time there in a few weeks time when it's closed as I don't want to spoil things for those yet to go. But to commemorate the end of my run I've put together this 30 minute Star Wars-themed mix, complete with a video accompaniment, featuring some of the songs I played in amongst the rest of the themed tunes selected for the different areas.

Titled 'The Tracks Go Off In This Direction…' it follows the hunt for the Droids as songs and styles from the SW canon get progressively more random. It's all Star Wars, plenty of which you will have seen and heard before, but I like to think I've dug a little and unearthed some hidden gems that might not be as familiar as Meco's ubiquitous disco-fied Star Wars Theme.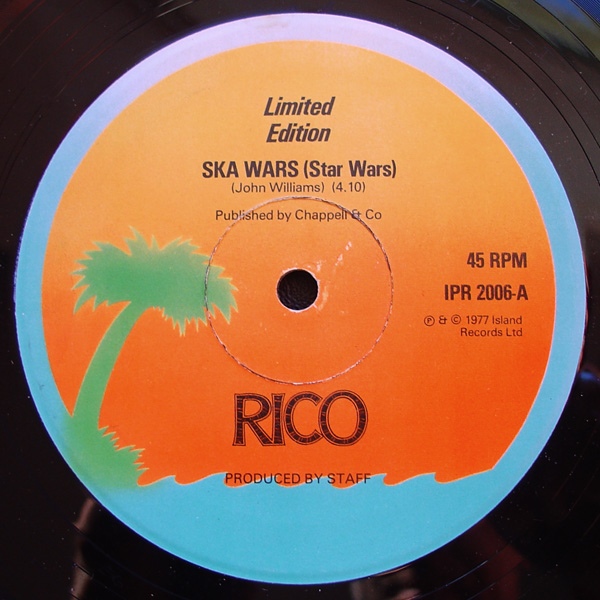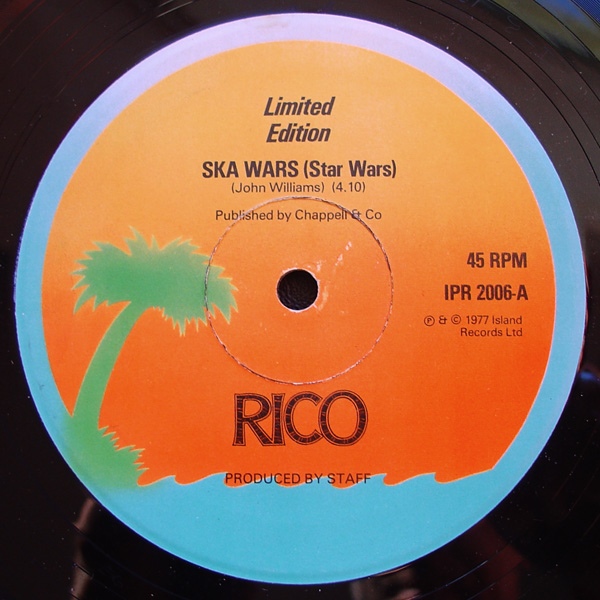 For example: Rico Rodriguez, The Specials' trombonist who recently passed away, released a cover version called 'Ska Wars' (what else?) in 1977 on Island records which I've included as a tribute. Dickie Goodman, creator of the infamous UFO 'break-in' records' made a 'Star Warts' 45 to cash in the same year, I've included a later (better) version and several cuts from Herbie Hancock's modular synth sidekick, Dr Patrick Gleeson's analogue Star Wars album.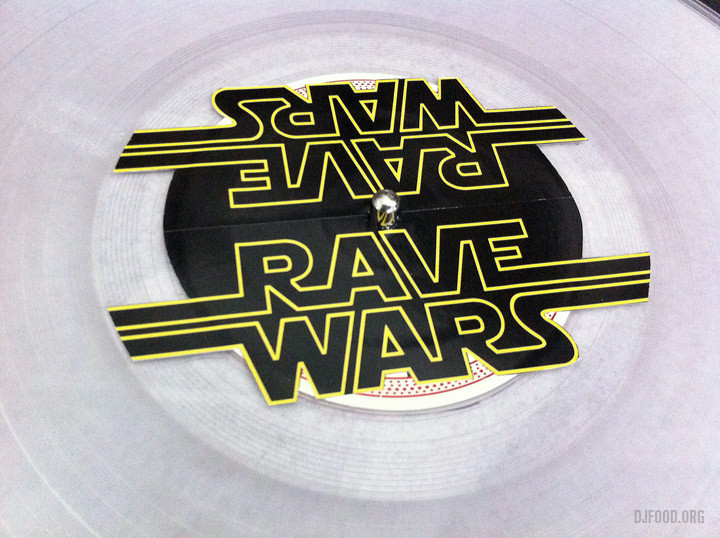 It's not all period covers though, there's plenty of modern day Hip Hop, Rave and Techno from the likes of AGT Rave Cru, Mark Archer, DJ Shadow and all manner of, shall we say, 'copyright infringing' releases under pseudonyms. At the start of the Secret Cinema run, when they also ran a separate satellite Cantina Club in Hoxton, I made a ton of video clips to go with tracks for a one-off AV performance and some of the work I put into those has found its way into the video mix. With a property like Star Wars this is a red flag to a bull so how long it will stay up is anyone's guess. Grab it while you can…  UPDATE – Sorry folks, I've been asked to take it down…  back up!