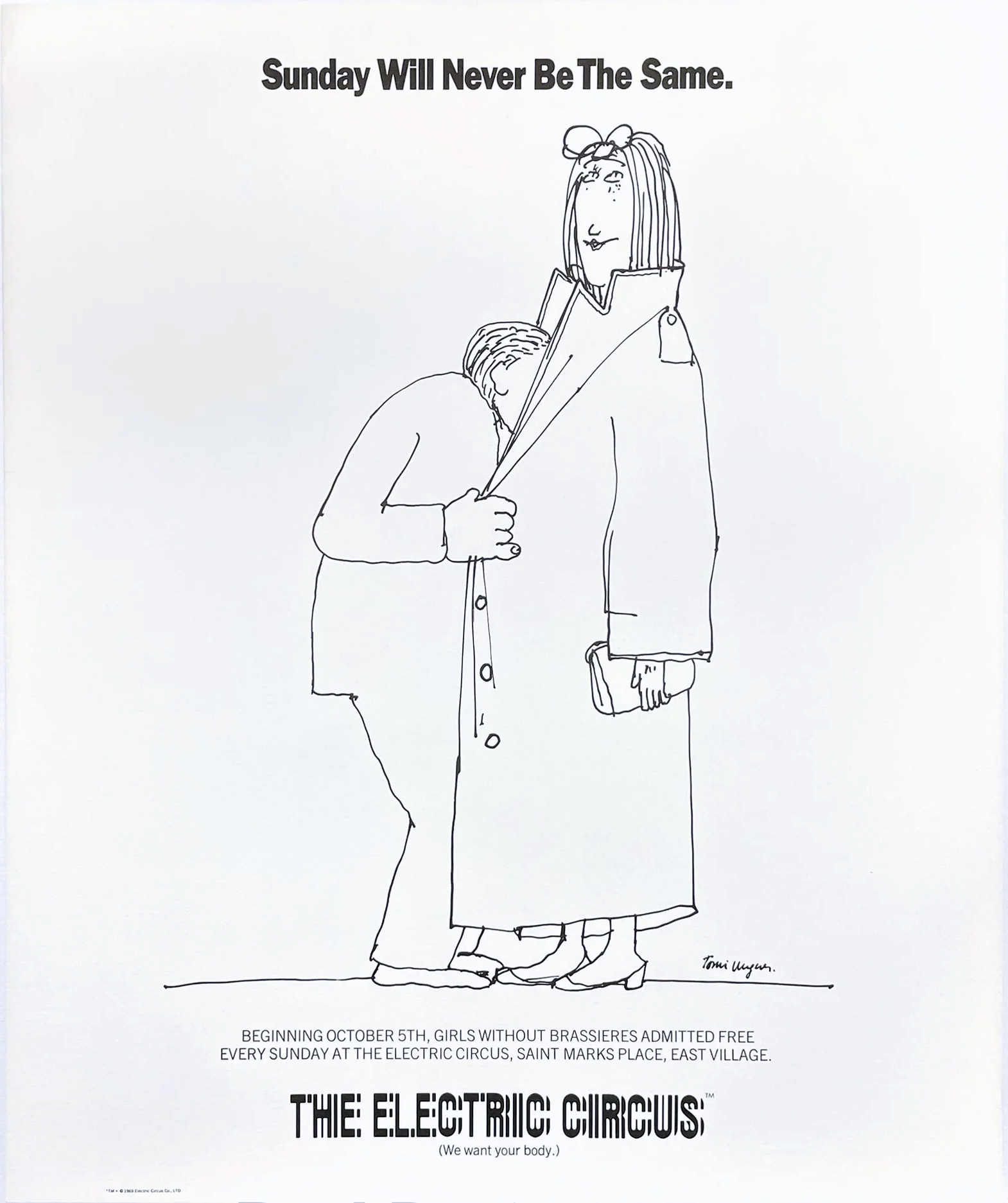 Tomi Ungerer isn't a name that's normally associated with the psychedelic poster movement but he illustrated these posters for the Electric Circus nightclub that existed between 1967 and 1971 on St. Marks Place, Manhattan, New York. The club was a multi-media environment with light shows that hosted the psychedelic bands of the day to the avant garde minimalists and everyone in between. Warhol's Exploding Plastic Inevitable was there as were Jackie Cassen and Rudi Stern's 'Theatre of Light' shows (also revived some 30 years later).
Ungerer created six posters and one advert in 1969 for the club – subtitled 'The Ultimate Legal Entertainment Experience' – focusing on people using electric items in odd ways. His playful work swung from children's books to political critiques to people interacting with perverse sexual machines – check out his Fornicon works if you can find/afford them.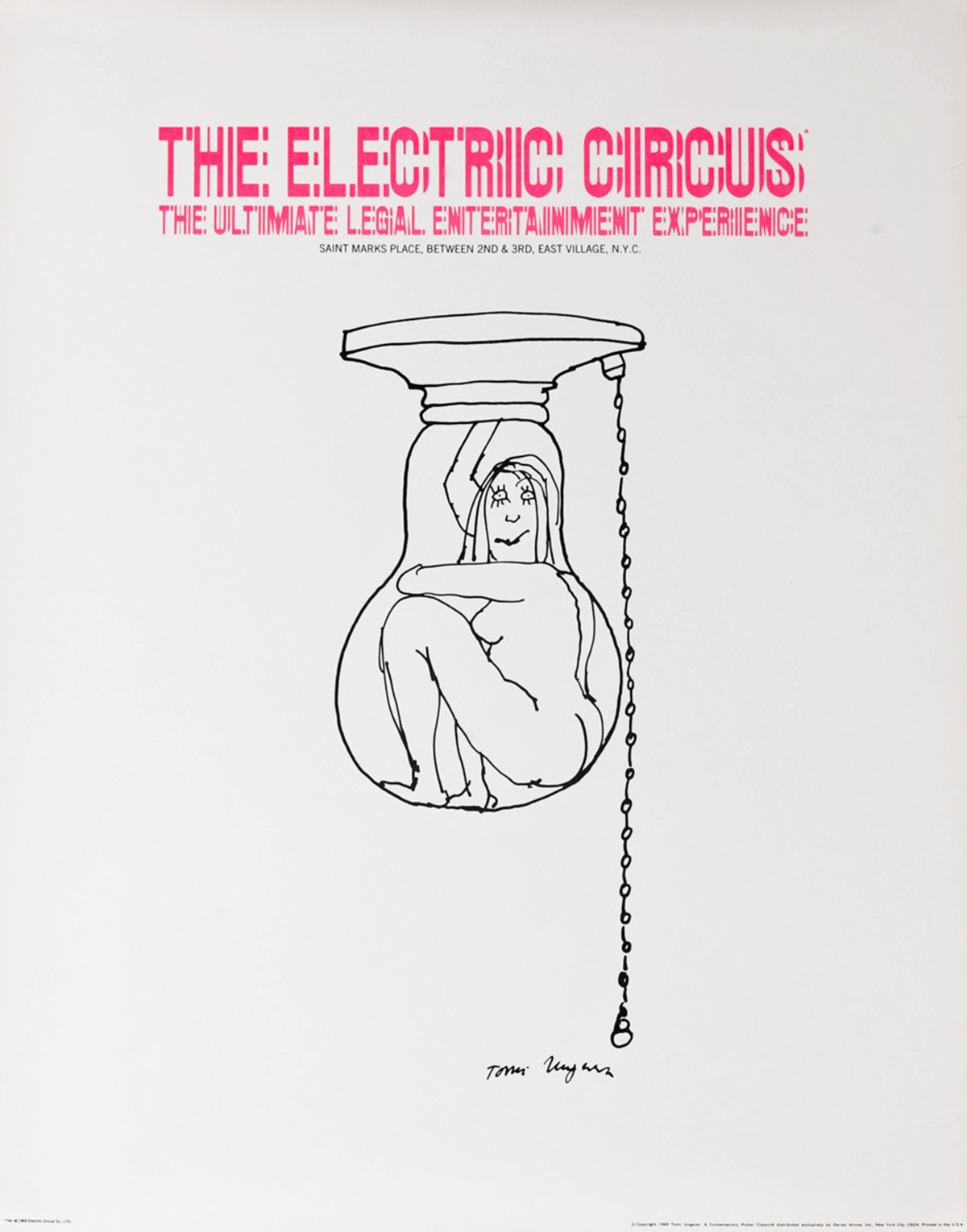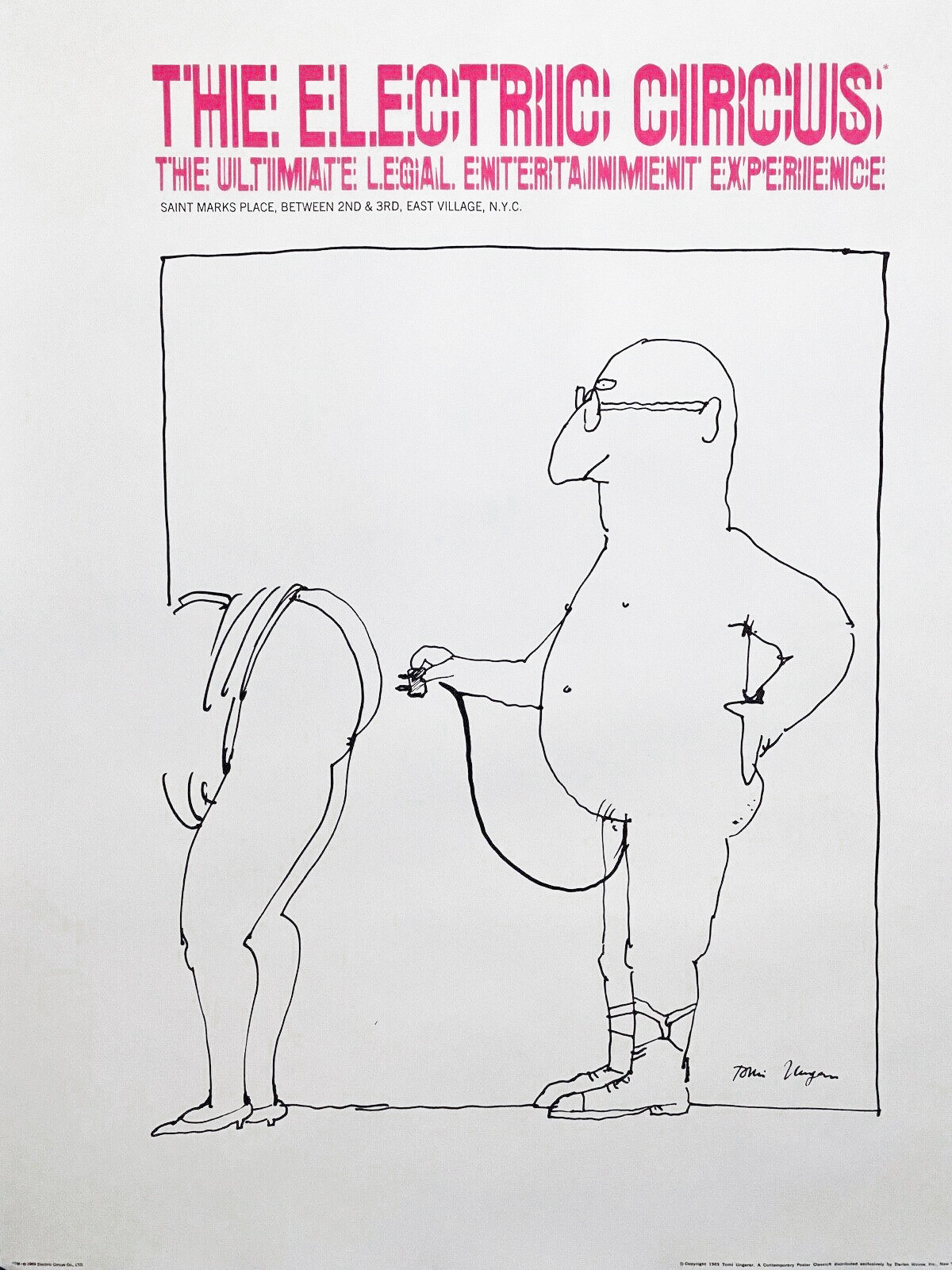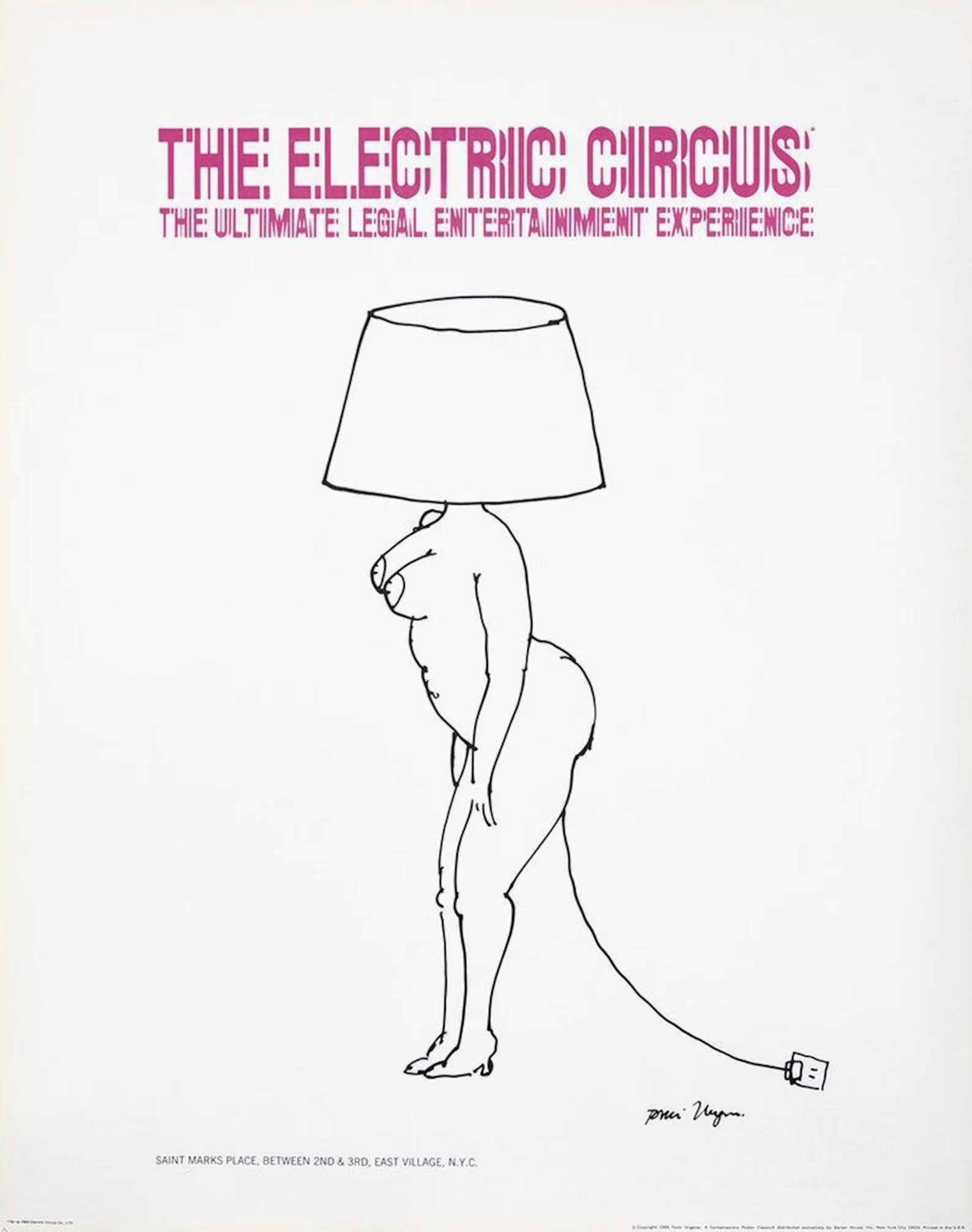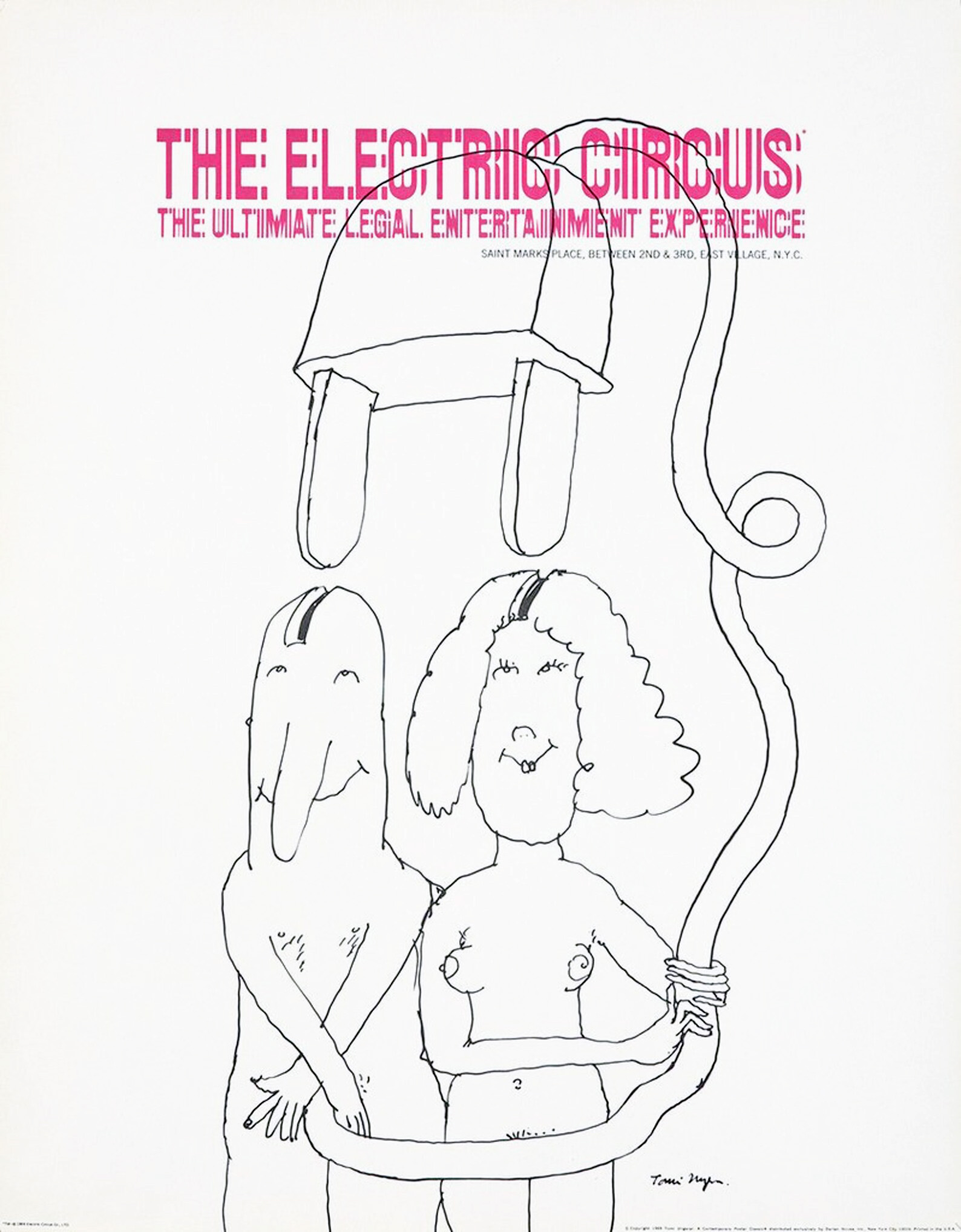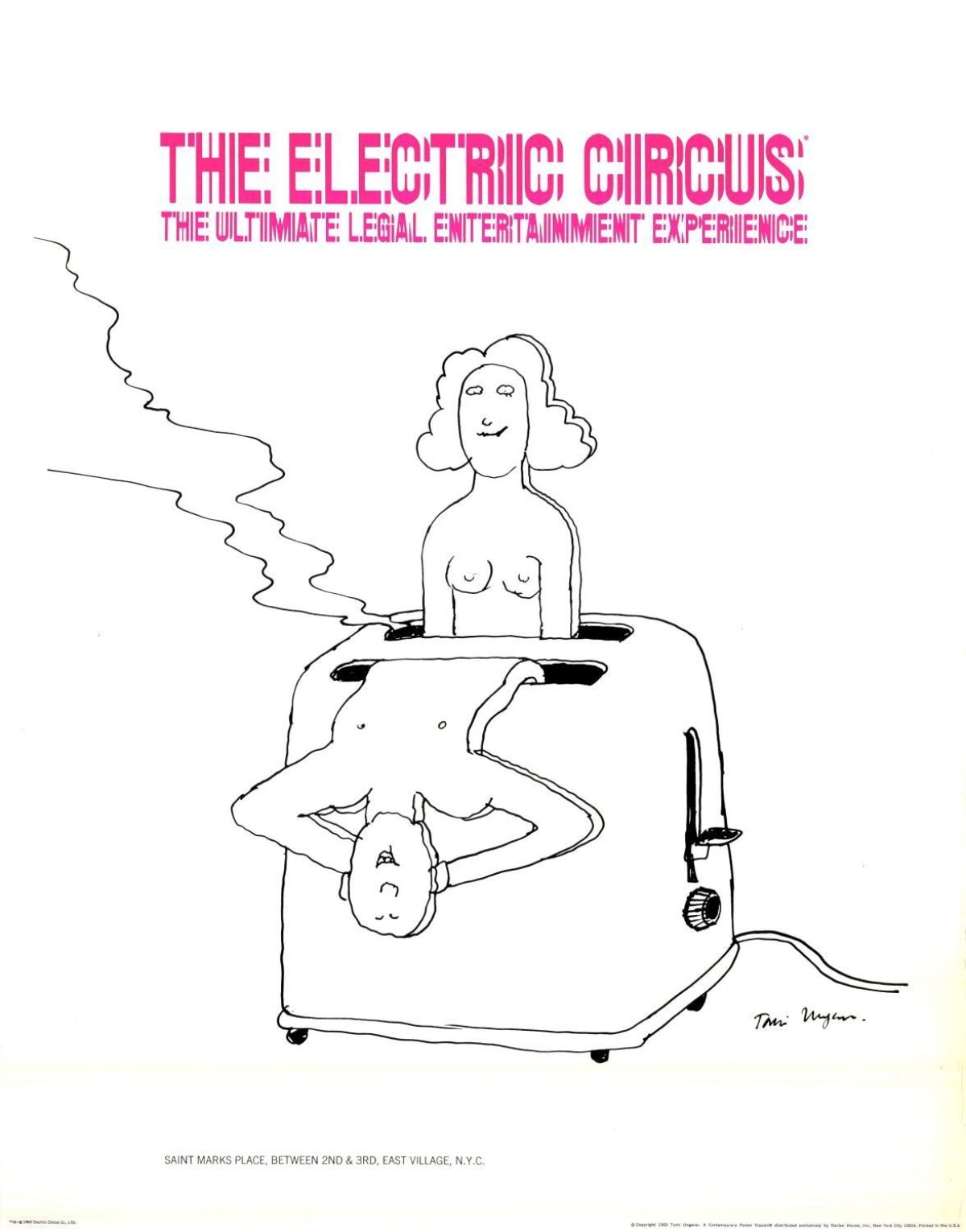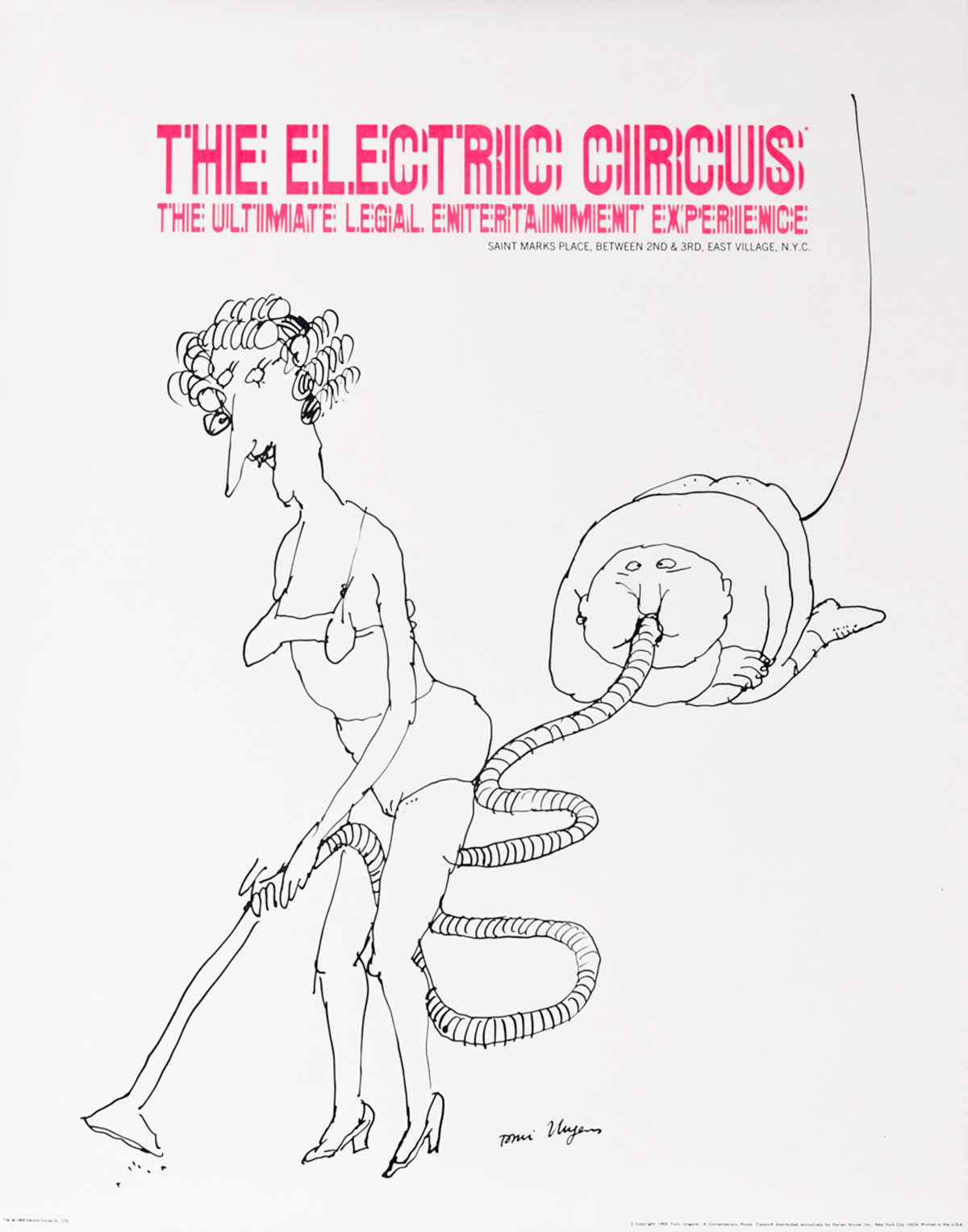 There are many ads and other posters for the Electric Circus on the web but few are in high quality unfortunately. The main logo typeface (and possibly a lot of the ad layouts) was designed by design company Chermayeff-Geismar, a world-reknown practice who are still in business today.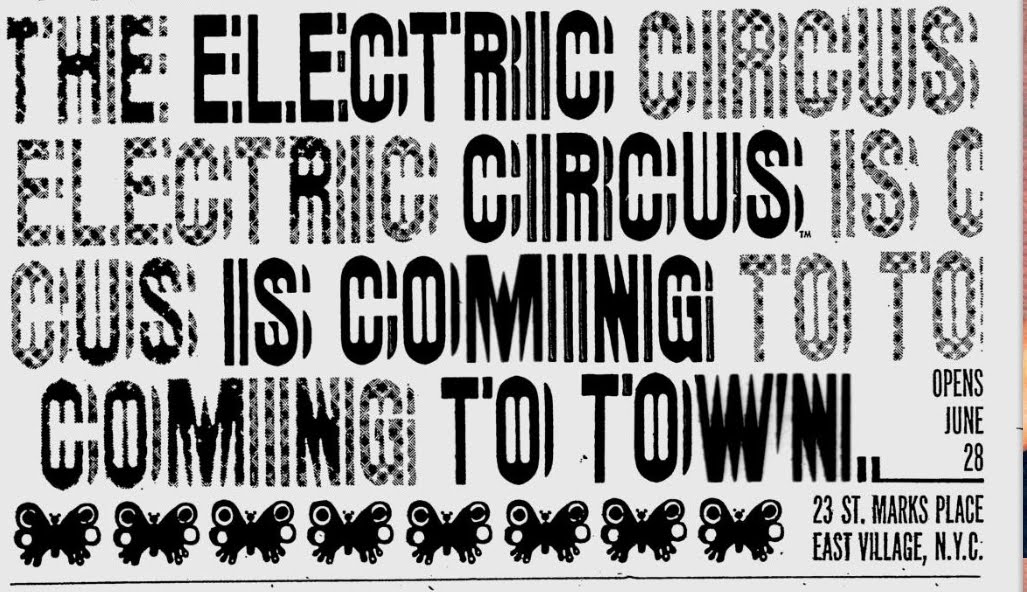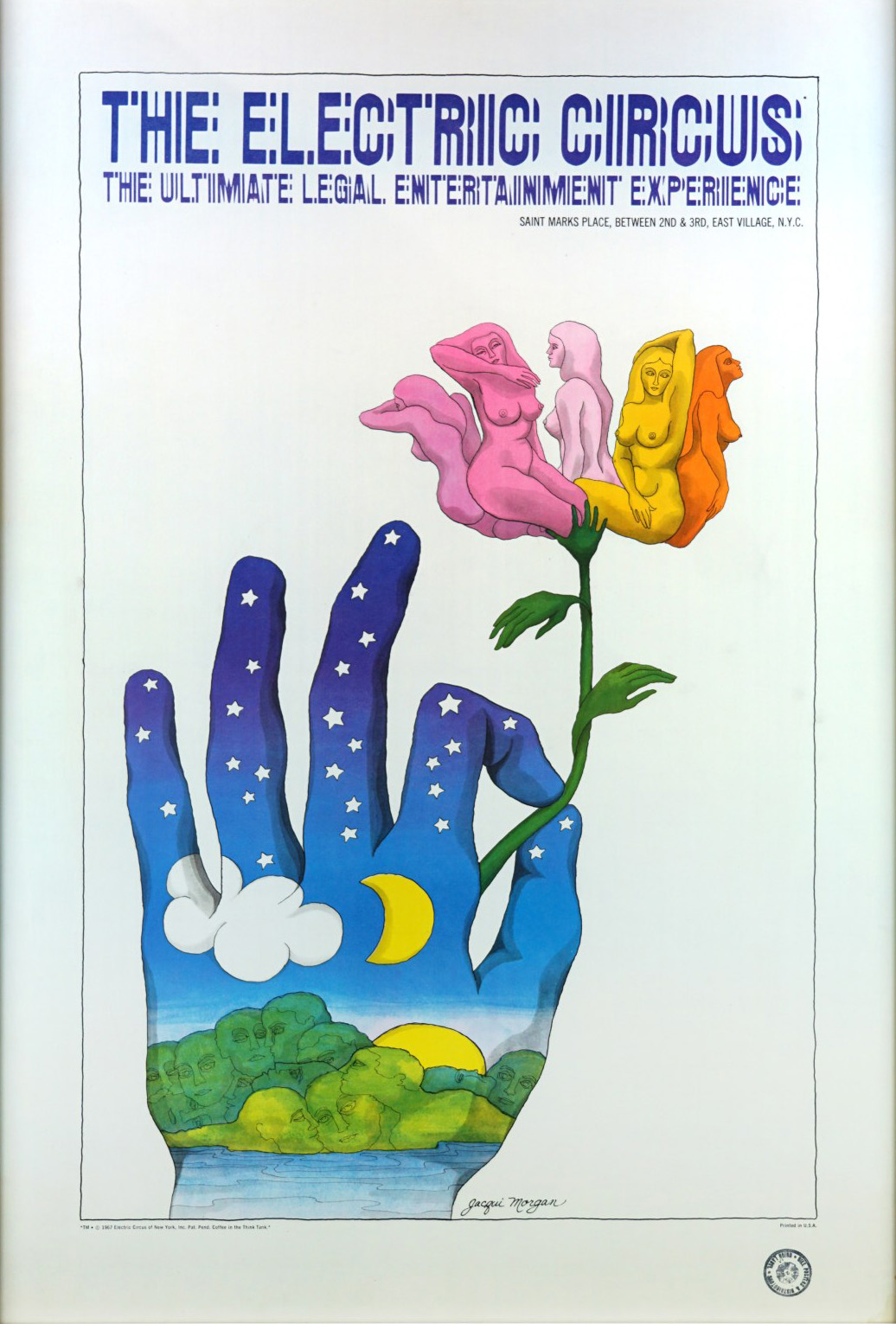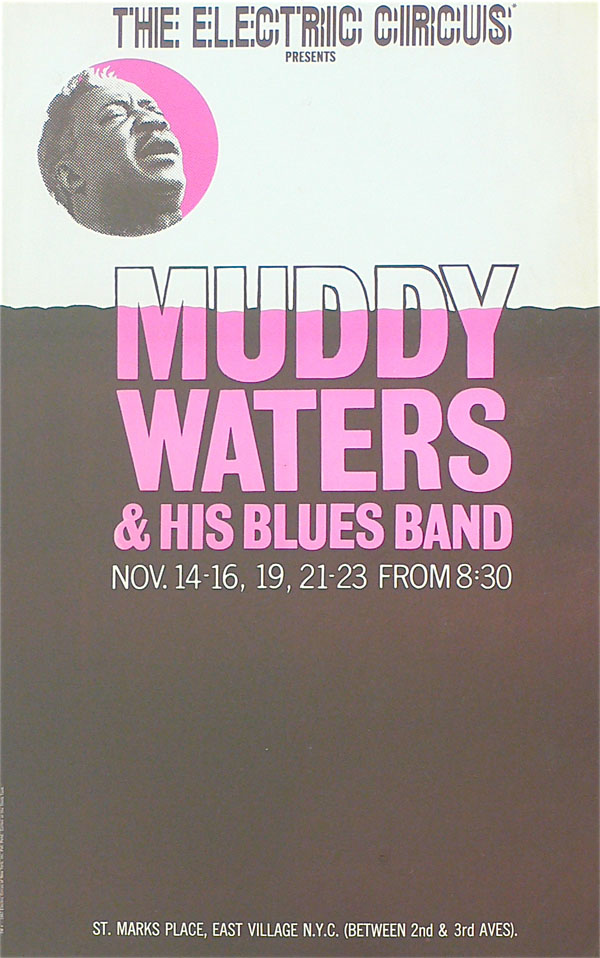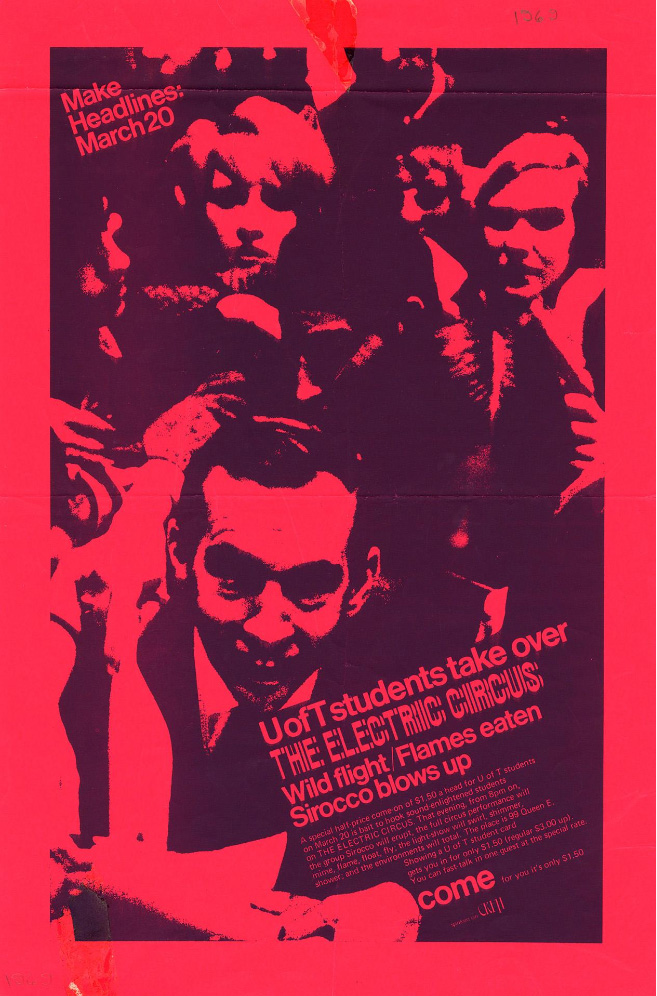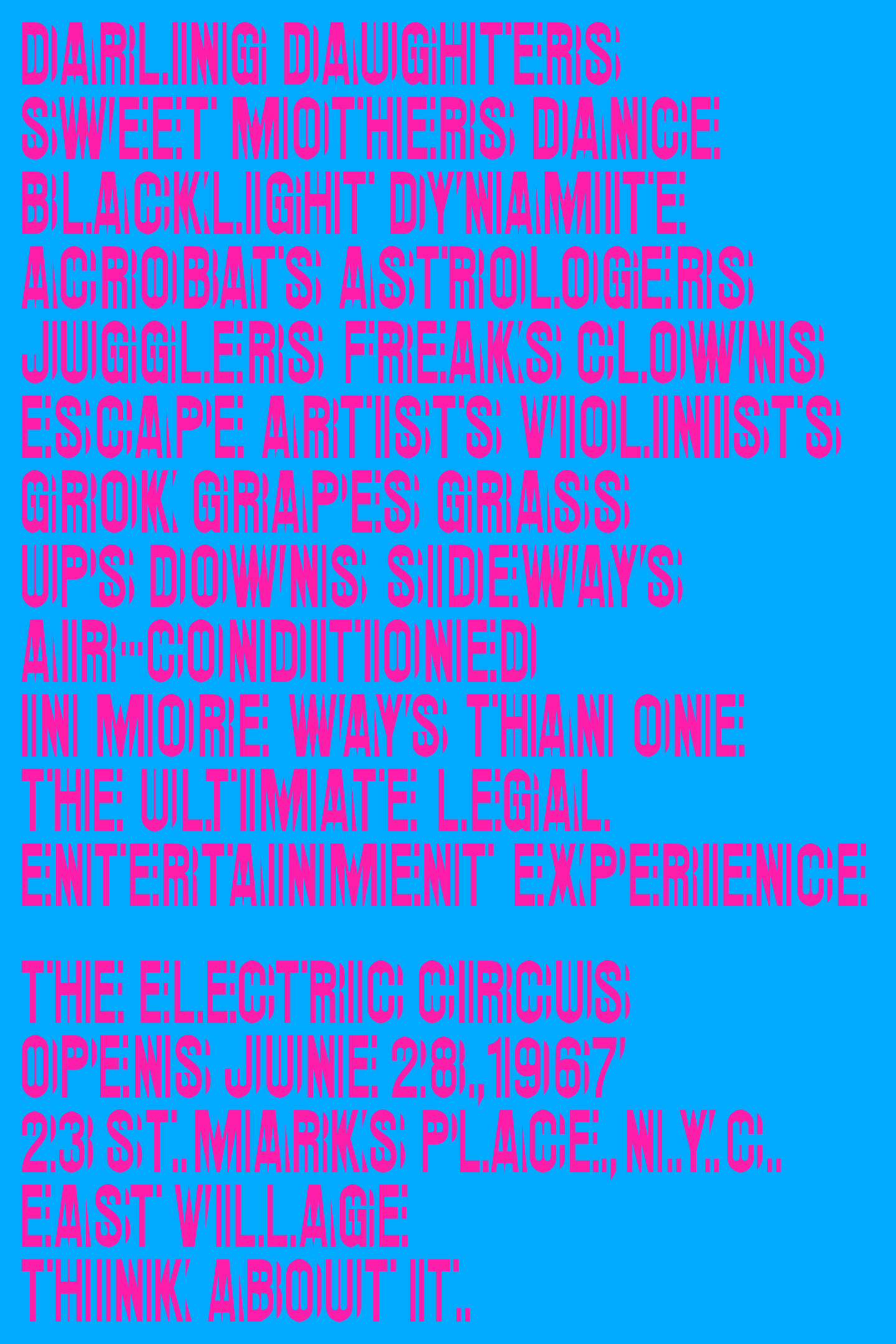 Also just premiering is a new documentary about the club entitled Psychedelicized: The Electric Circus Story which can be watched in person if you're in NYC or online at the end of the month https://www.docnyc.net/film/psychedelicized-the-electric-circus-story/