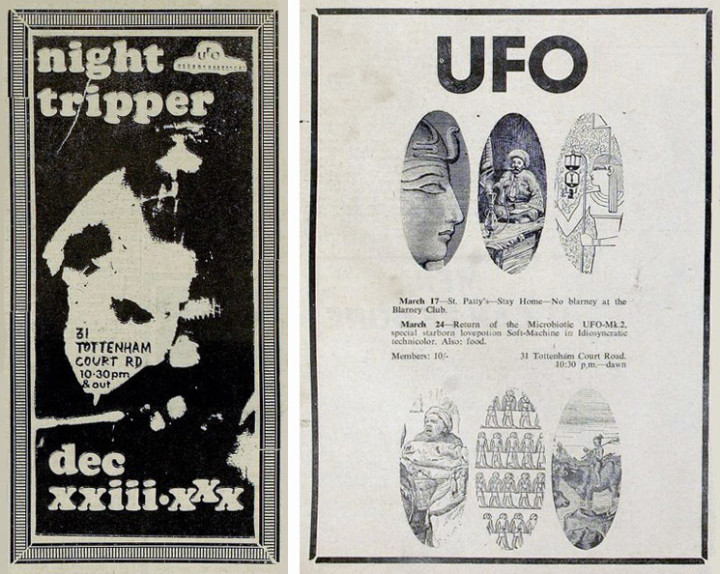 Recently researching light shows in London around the mid 60s I was perusing the International Times archive online and noticed that the UFO Club had various 'flyers' present in each issue around its tenure at the Blarney Club and The Roundhouse during '66-'67. It's no surprise as UFO initially gave money to IT and you'll notice the first event was called Night Tripper / UFO as they couldn't decide on a name.
There was no format, some had to be decoded and the 27th October '67 issue featured a piece stating that UFO is Dead! Reading between the lines you can detect some general annoyance that some promised cash flow had been cut off. The final image here maybe or may not be connected but it was on the same page as the club obituary and features lights in the sky.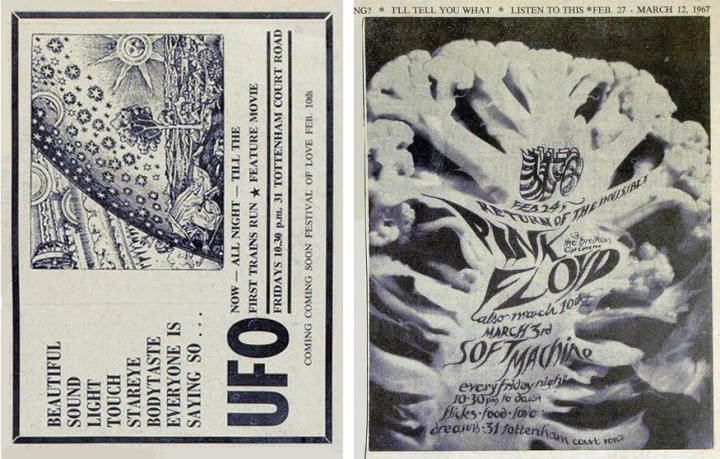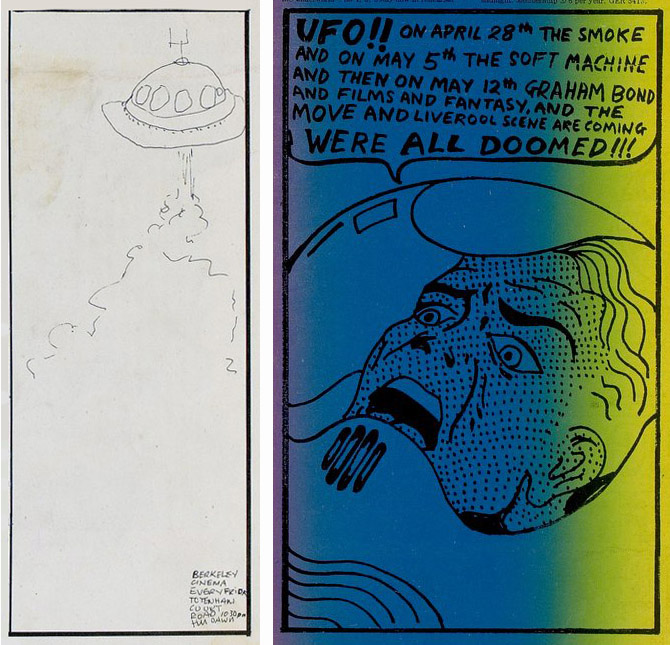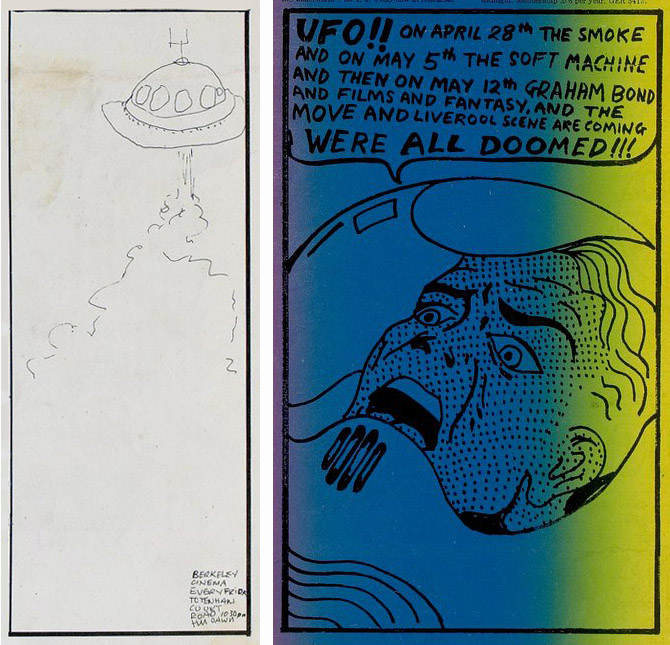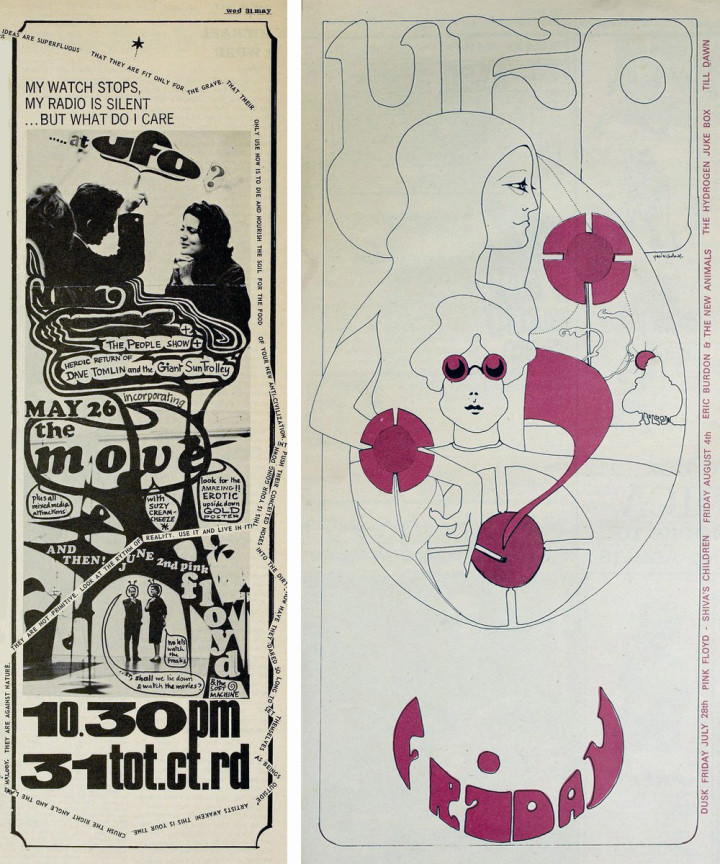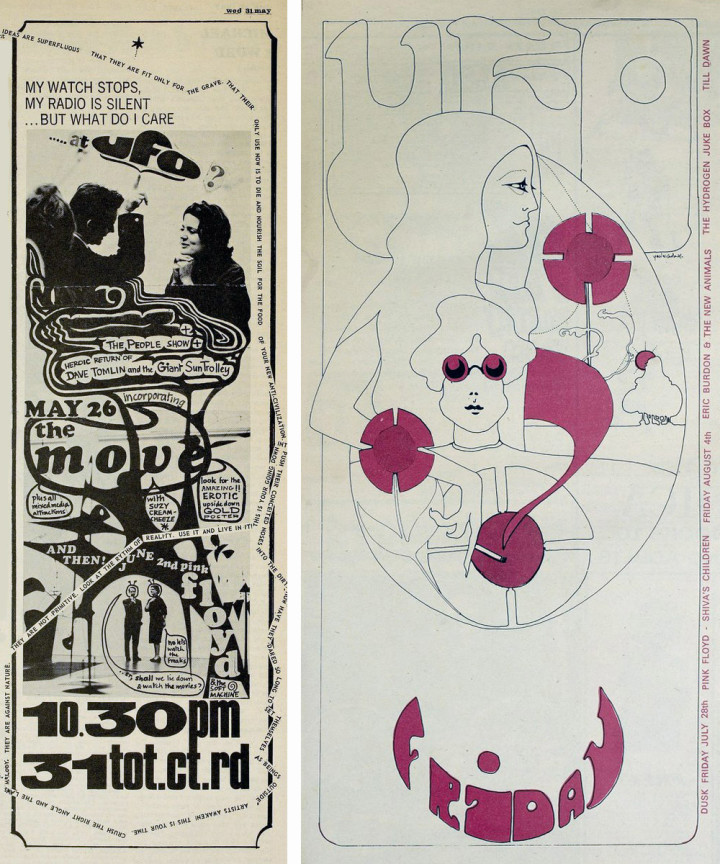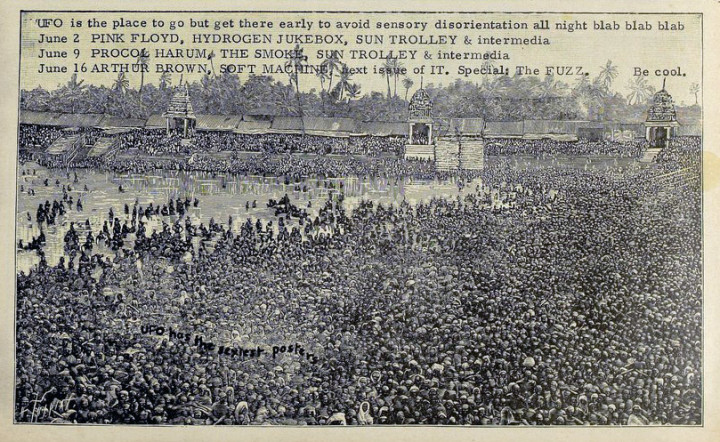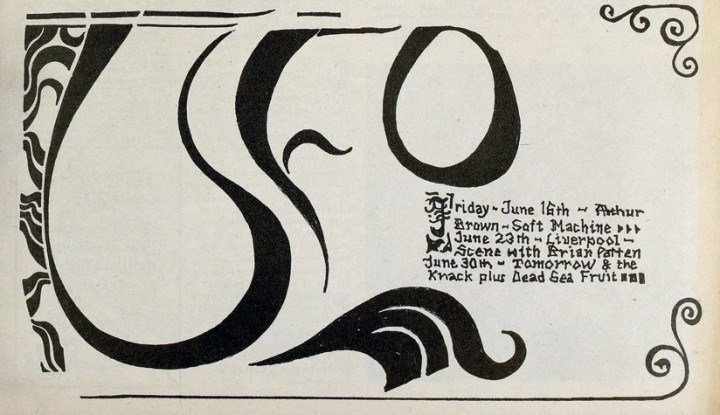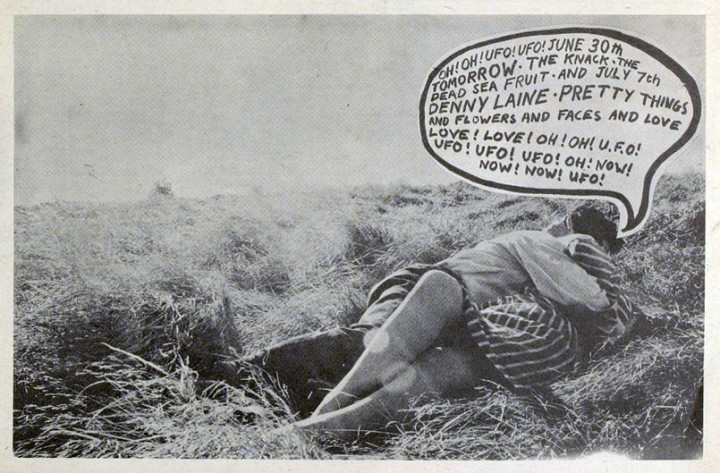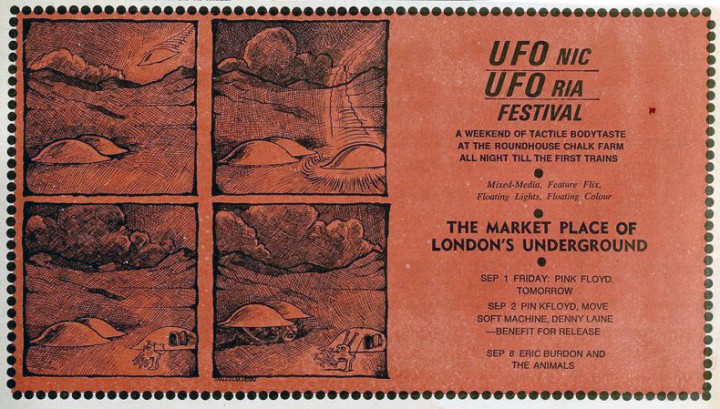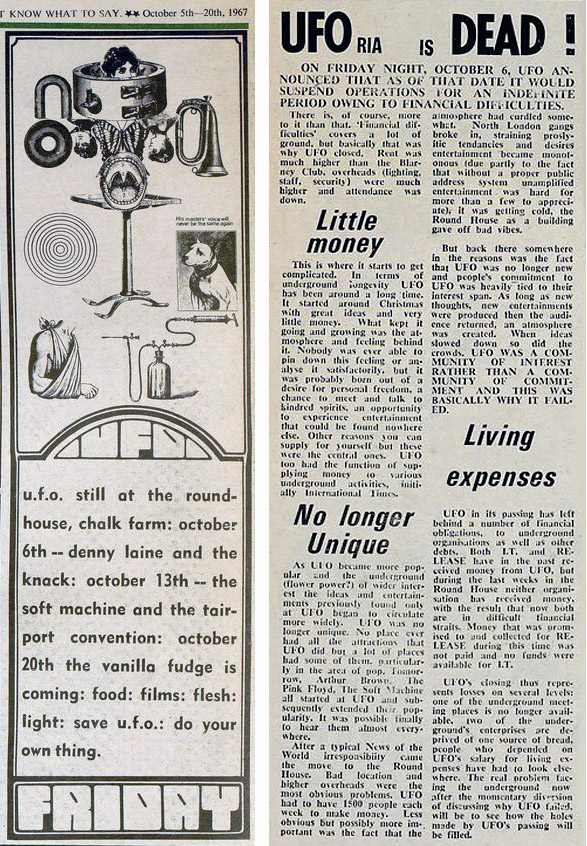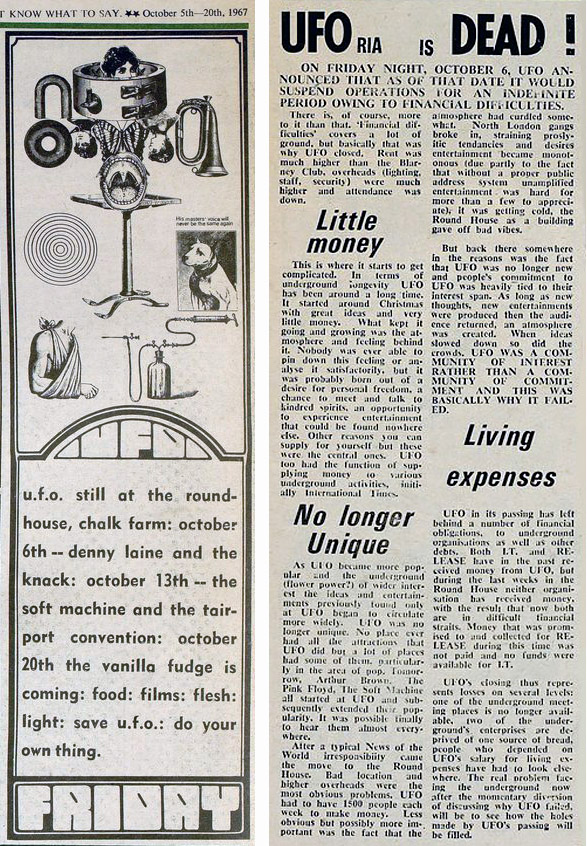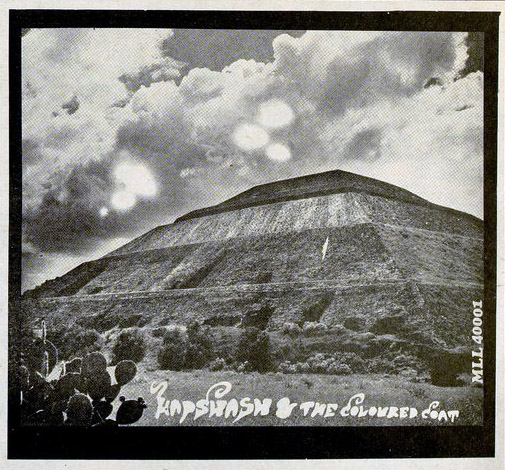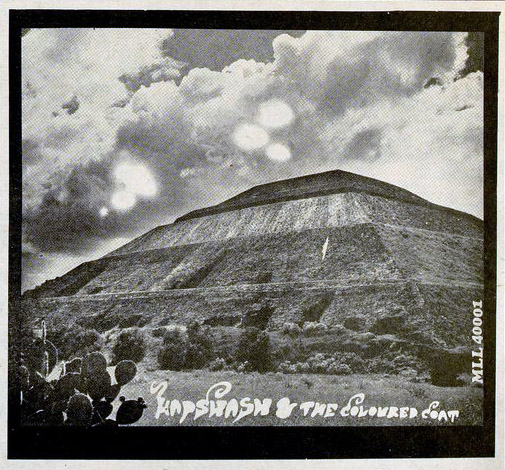 There was a posthumous analysis of what killed UFO in IT nearly a year after it closed, comparing the audience's locations as the popularity grew.