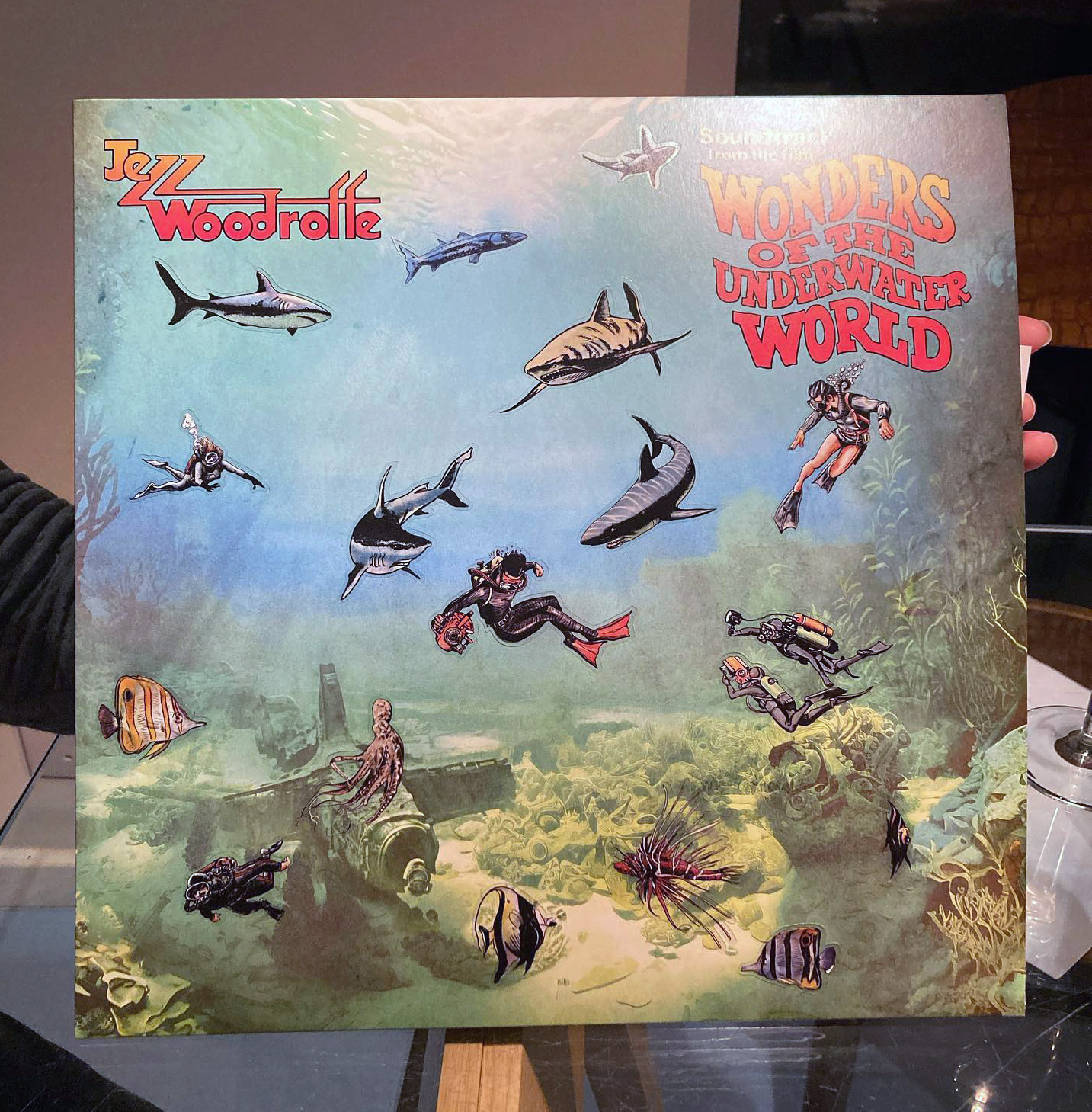 I want to start a post to document photos of the Jezz Woodroffe covers I see that have been decorated with the sticker sheet provided inside. This fantastic electronic synth soundtrack is available now on Trunk Reords and only the first pressing will have the stickers so if you want a copy get it here before they're gone.
The above cover is by Johnny Cuba (he promises to do the back soon) and the couple below are by Jason Applin.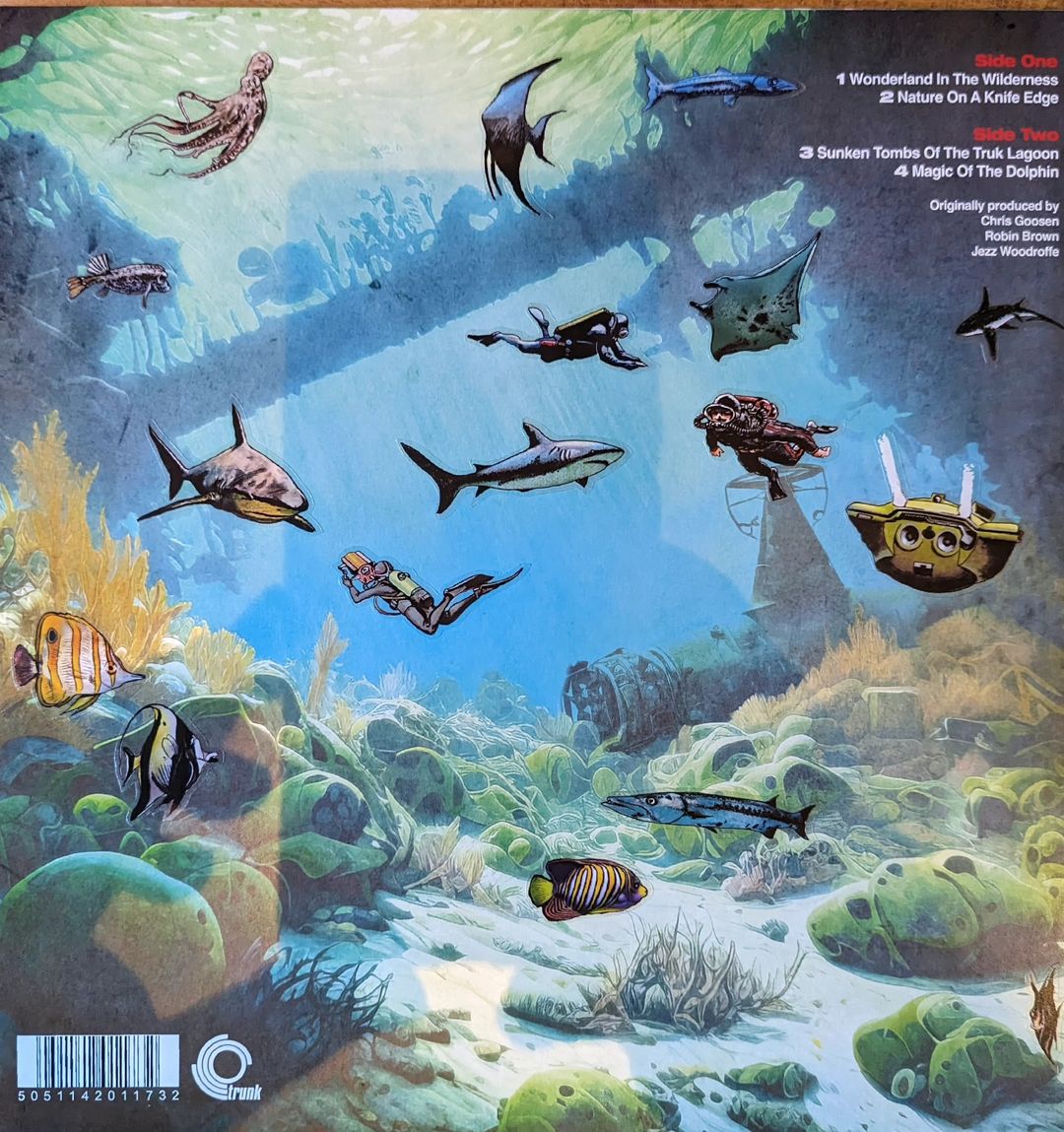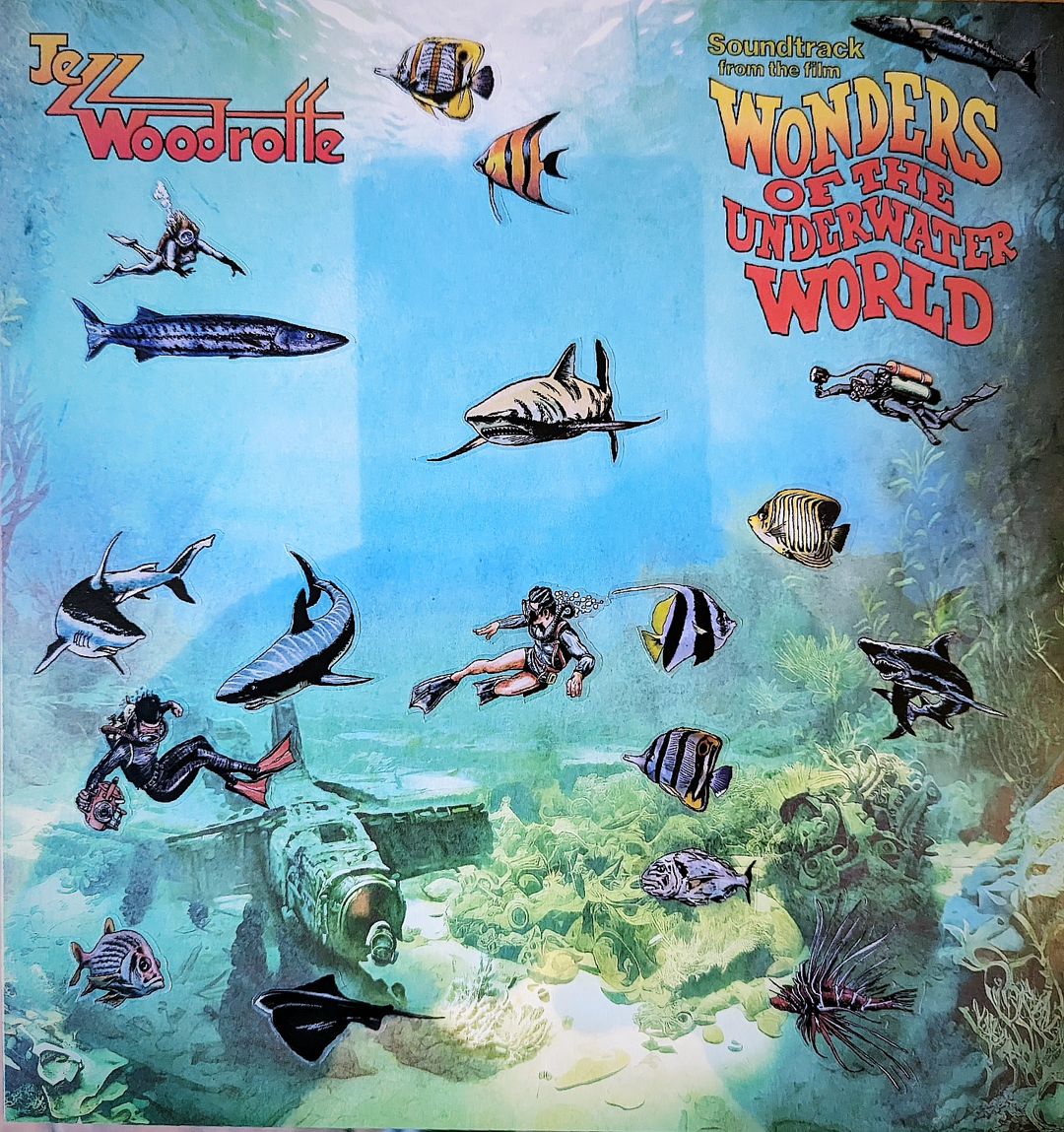 SusansLegPolicy goes for the minimal details below and we finish off with animated Jonny Trunk's film…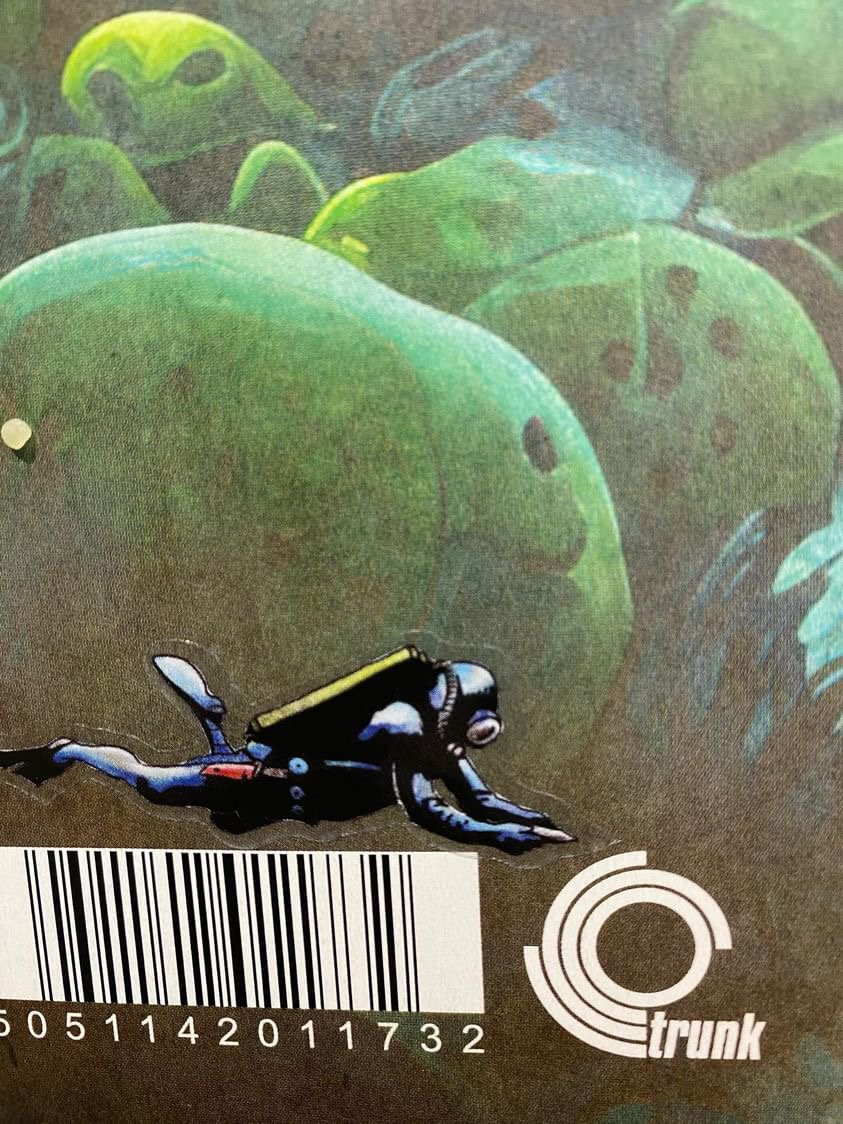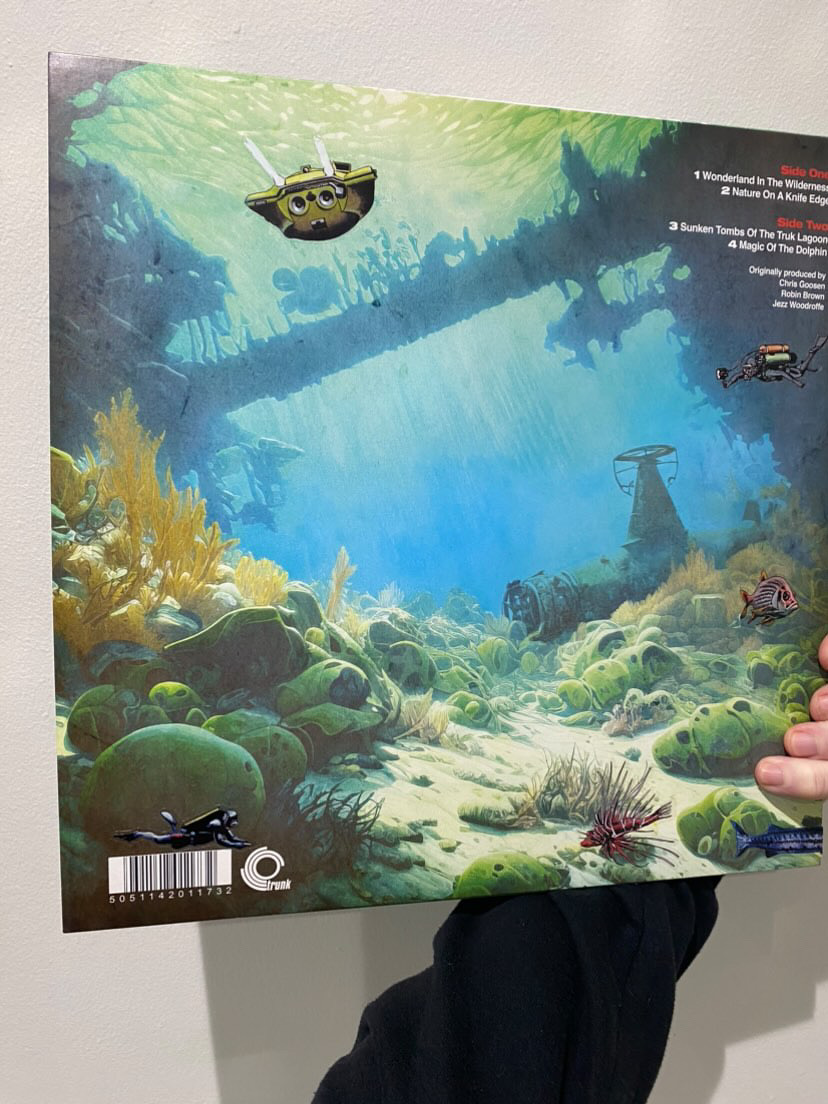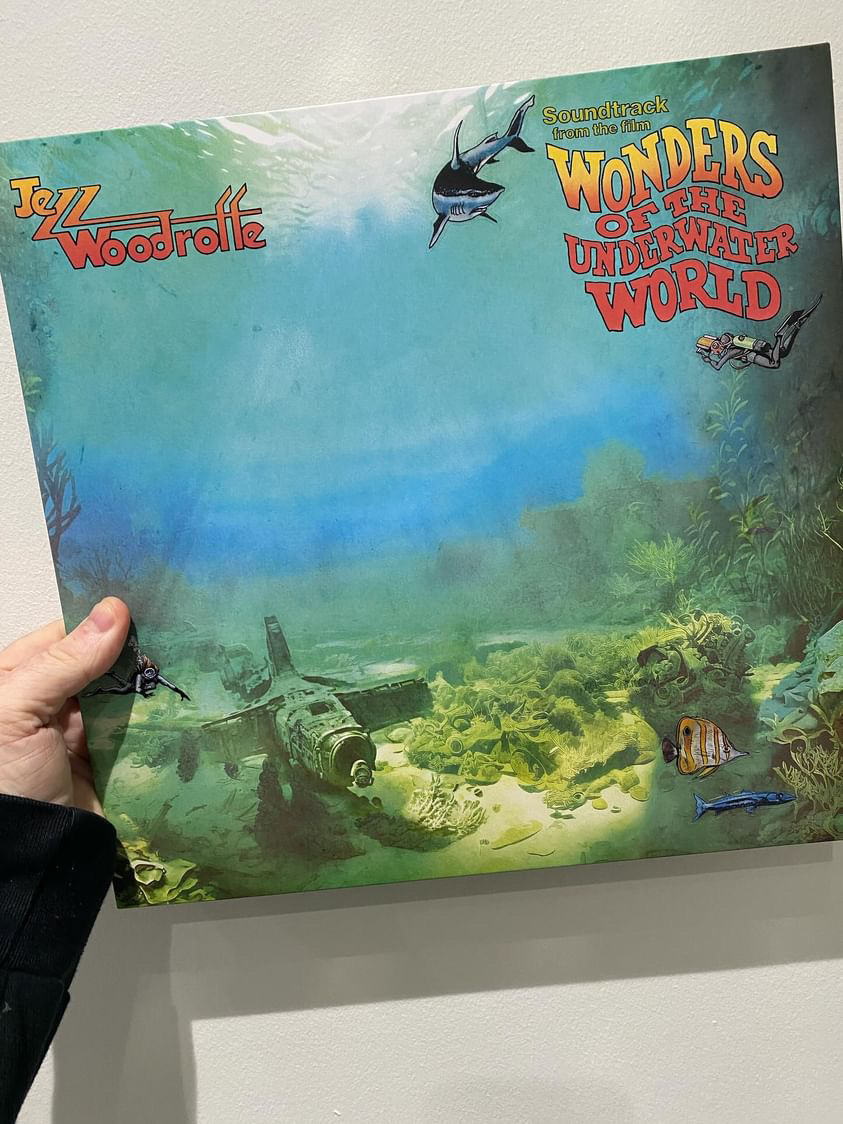 Jonny sent me this stunner from
Darren Hall
that has a little story to go with it;
"I fought my record nerd urge to keep my copy pristine, and i won, so i gave it to my 11 year old to apply the stickers. He tells me there is a story. The two lower divers are being menaced by pointy toothed sharks so a third diver is coming to their rescue. Meanwhile two other divers, evidently not arsed at all about the perilous situation of their colleagues, are filming some cool fish".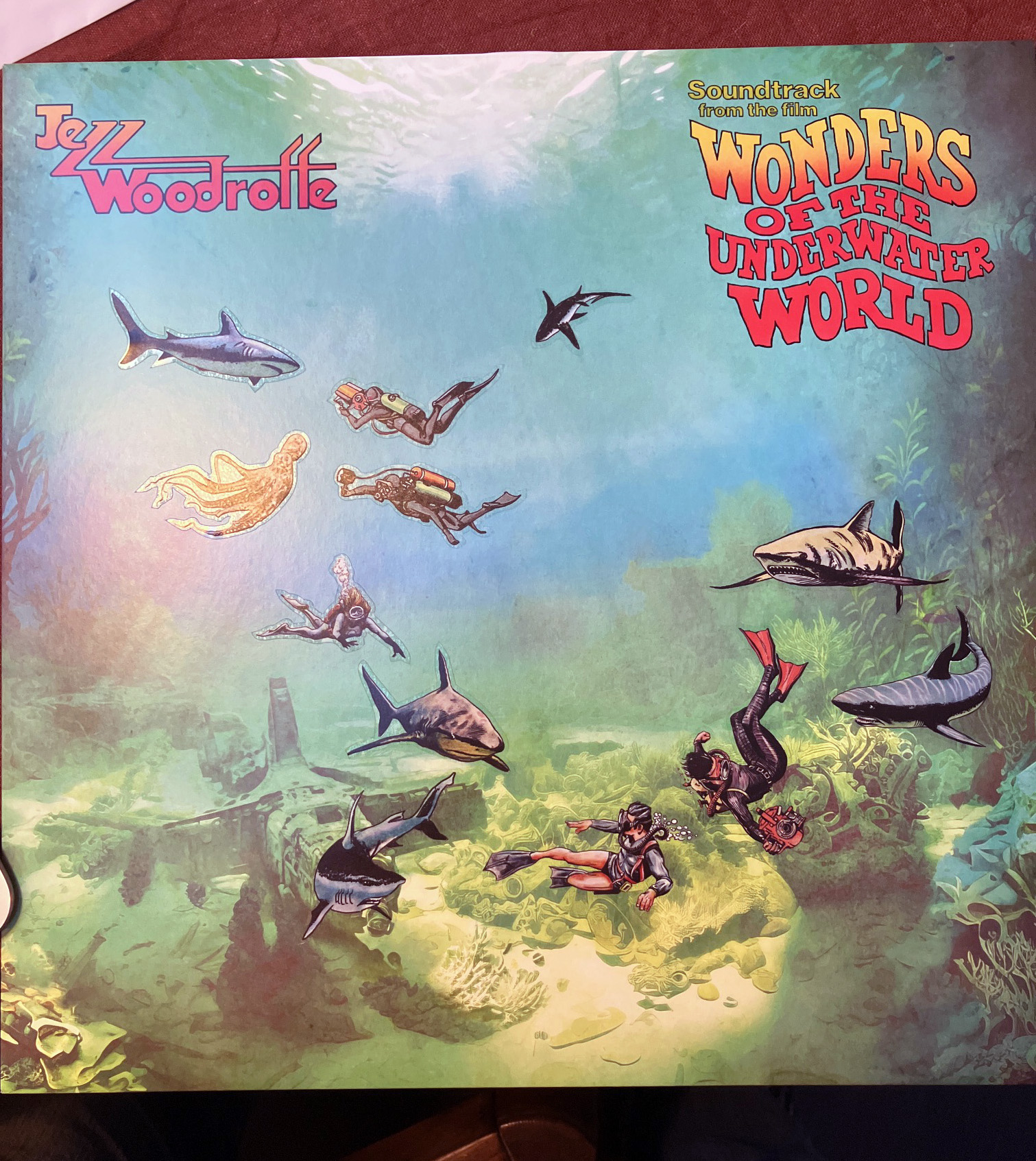 This just in from Davidboyt84… nice use of fish wrapping round to the back cover there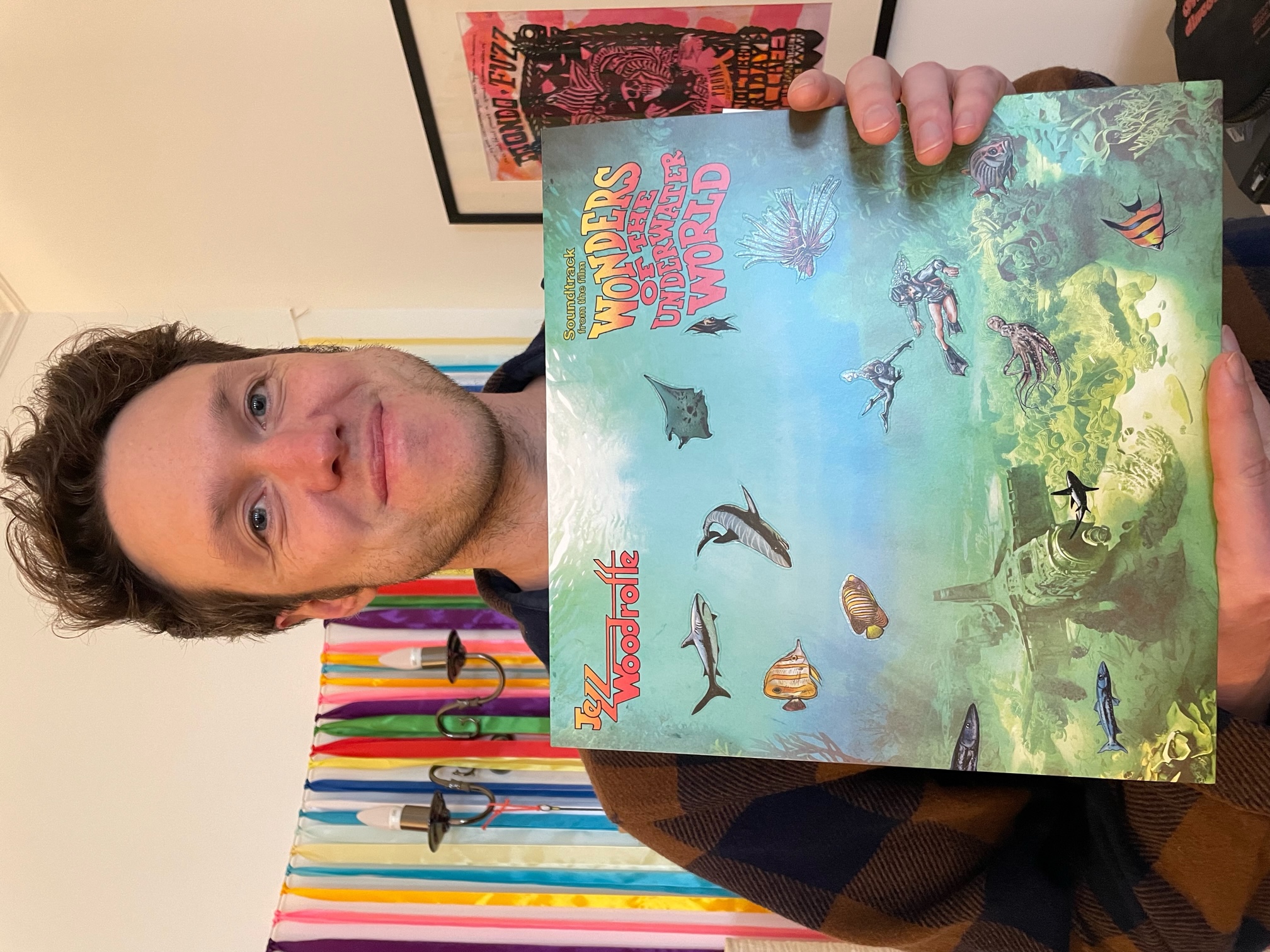 Simon Bowker Heighes has gone a step further and saved sharks for the labels as well as having divers explore the Jezz Woodroffe logo and some nice fish pairing up on the back cover.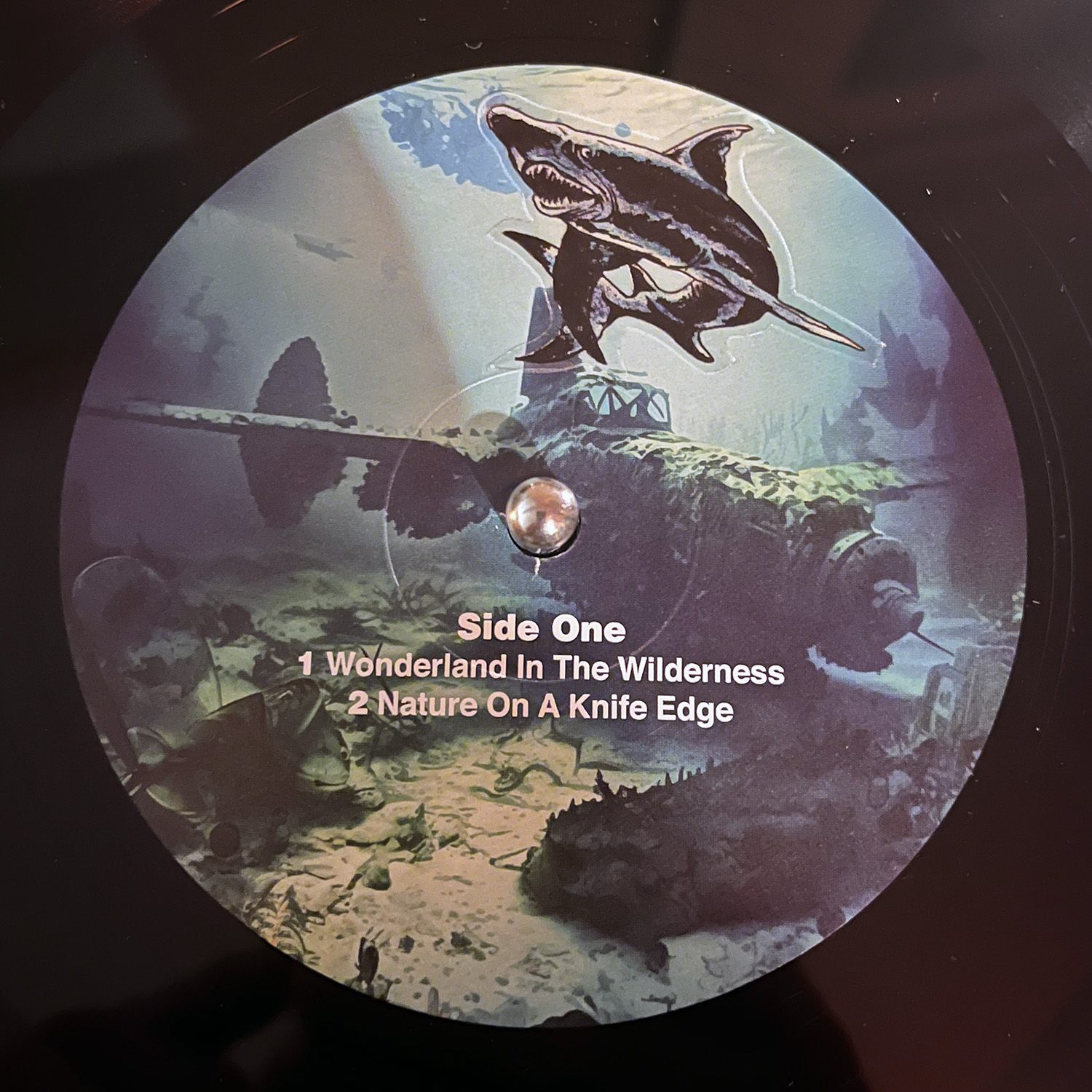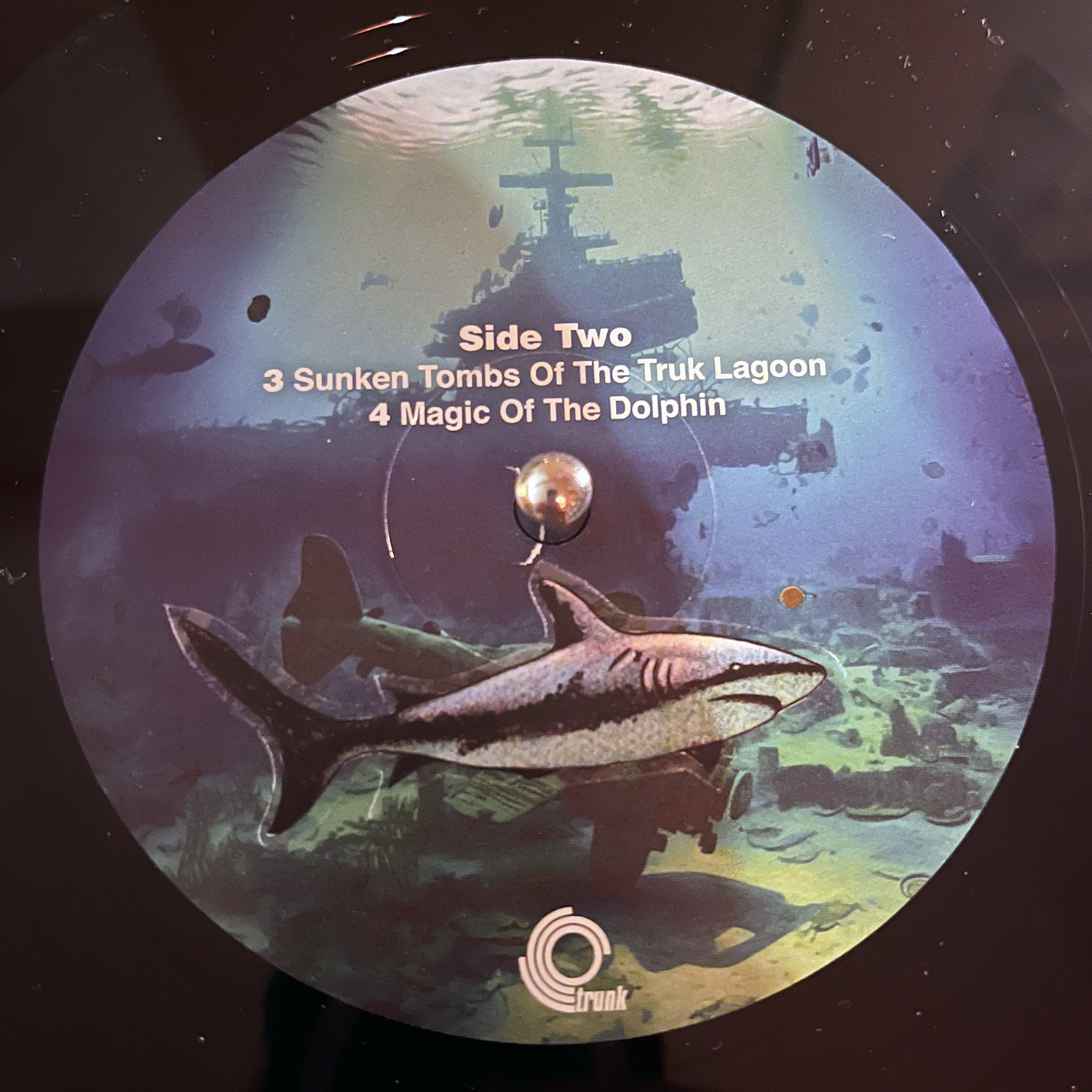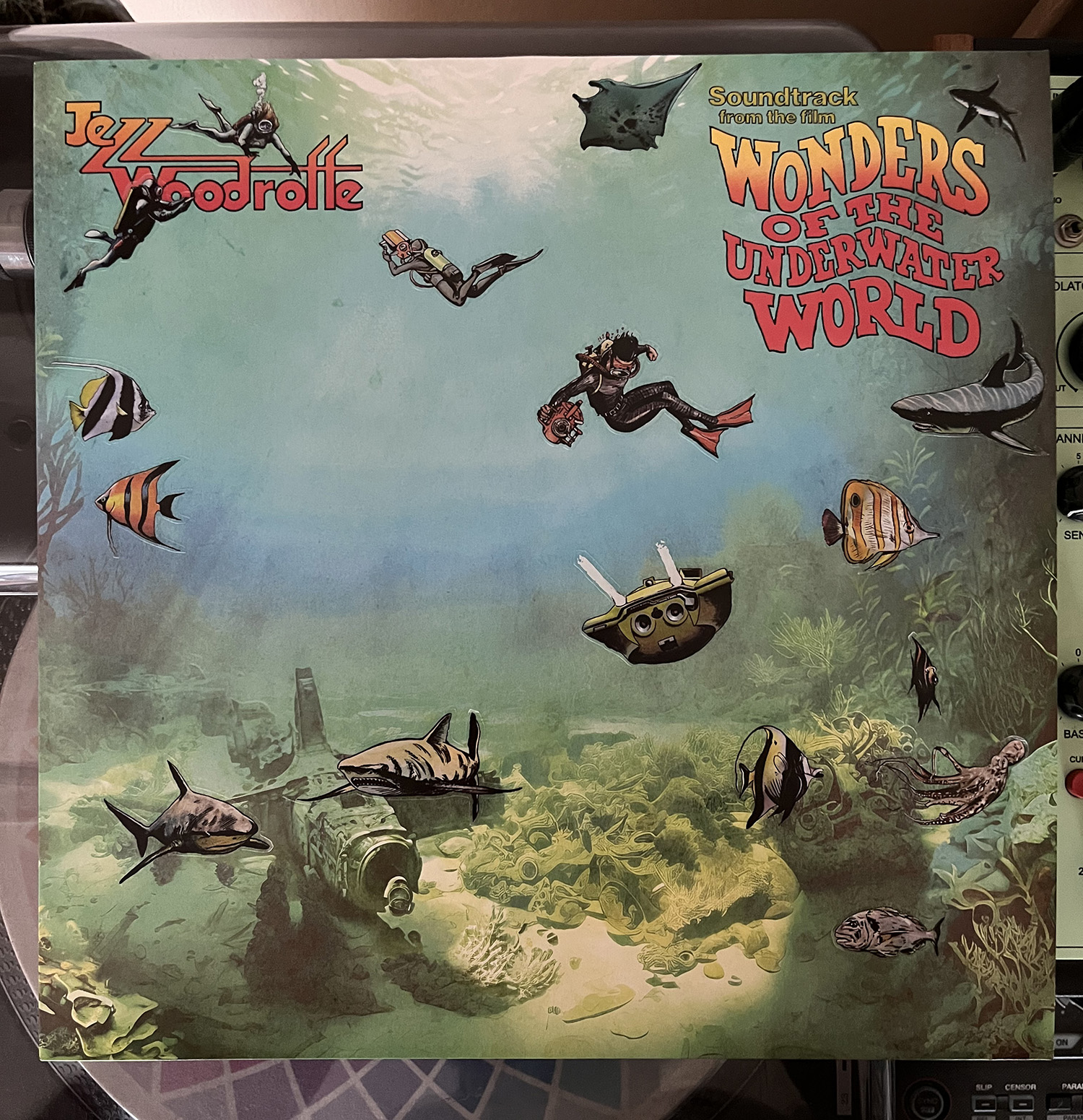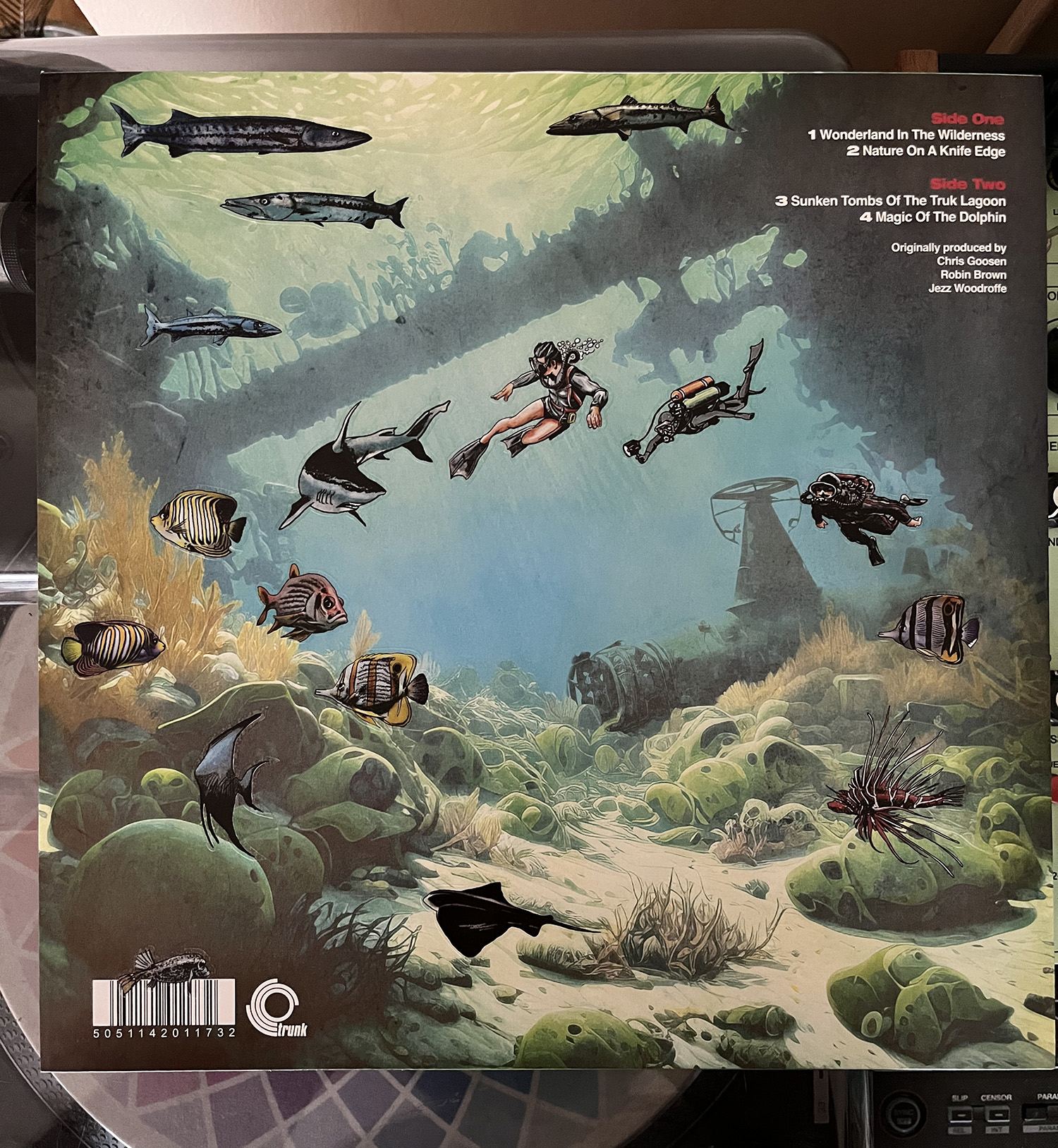 This just in from Jolyon Green