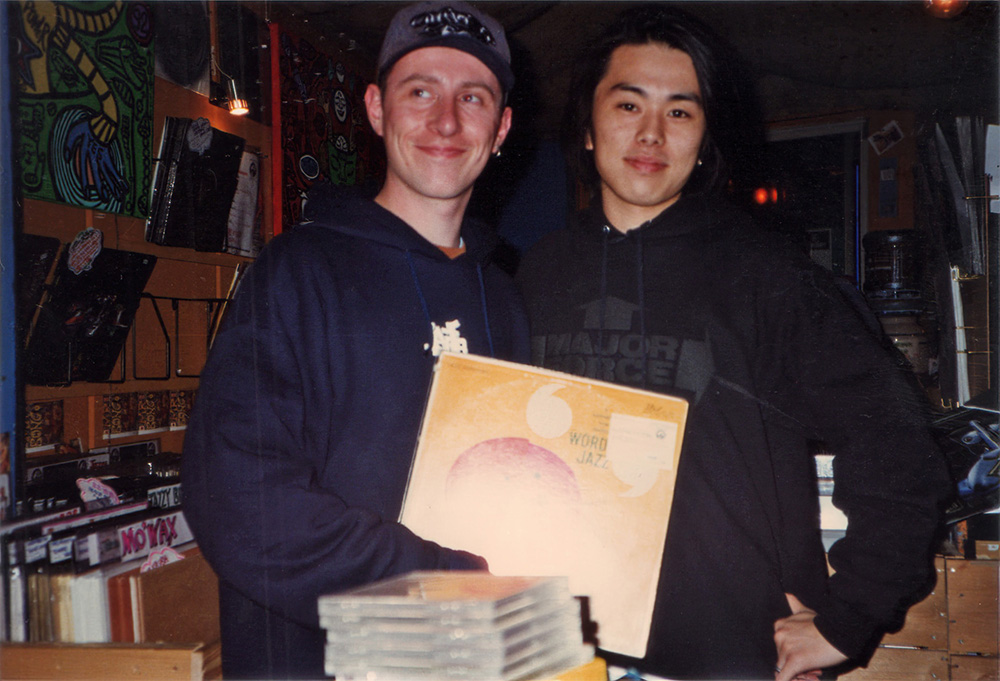 The DJ Shadow Reconstructed website has just published the second of two very indepth interviews with Yasushi Takayama – an old friend who worked for the Toys Factory record label in Japan in the 90s. Toys Factory manufactured and distributed both Ninja Tune and Mo Wax back in the day and did some beautiful releases with bonus tracks as well as bring acts from the labels to Japan for tours and concerts. Yasushi was instrumental in dealing with the labels and would be on hand to help and hang out with us when we visited the country.
Above is a shot of a much younger Yasushi and I during my first visit to Japan in 1996 and I have many fond memories of meals, record shopping and special visits to secret stores with him during our times out there. I put him in touch with Jon at the website who is diving deep into the people and places around Shadow's career and supplied some personal photos from the time. Whilst the interviews are mostly Mo Wax-related they also give a behind the scenes look at the times and Ninja Tune is mentioned in relation to Yasushi's role at the label. For collectors and music history fans these interviews are full of rare flyers, previously unpublished photos and show how unique the Japanese versions of these releases were.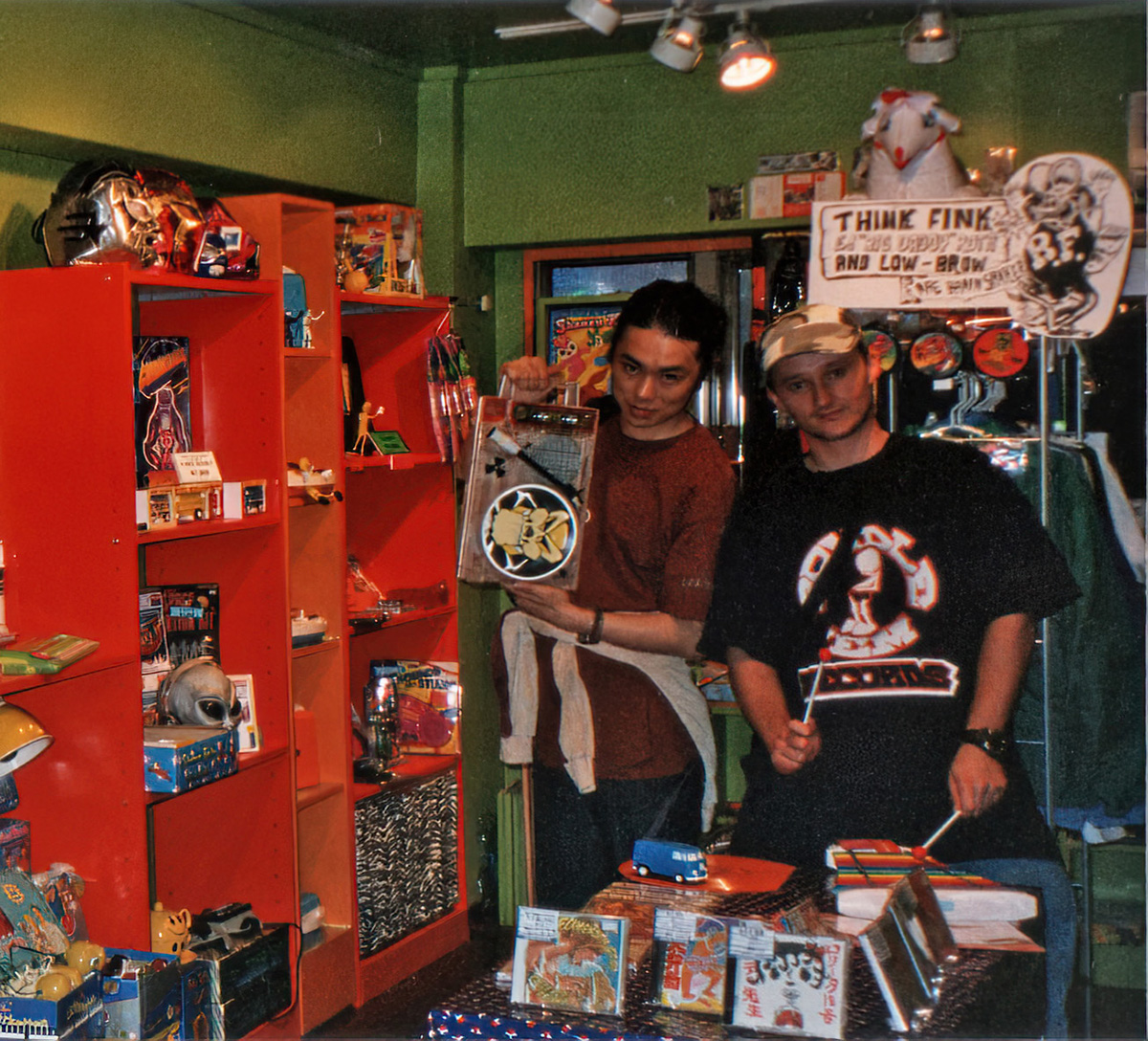 Yasushi with DJ Vadim at the Vaccuum Record shop, Tokyo in 1997.