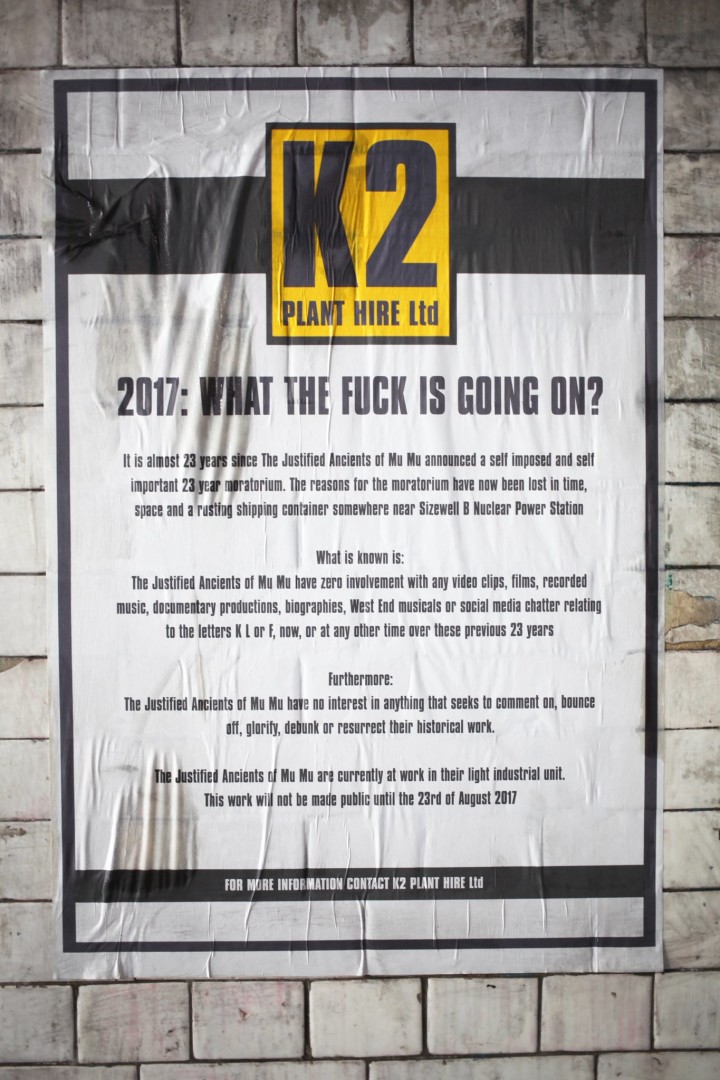 You may have seen my name loosely connected with The KLF in various different articles over the last few days due to a speculative comment in my end of year post coupled with a year old video made by my old friend Dave Hopkinson that appeared on New Year's Day teasing a possible return. After speculation and denial we get a confirmation (or do we?). This story seems to be progressing by the hour at the moment. Follow K2PlantHire here
For those wondering what all this is about – here's some history, a mixumentary by United States of Audio.
A little caper myself and Mr Trick cooked up in 2005, playing at being the JAMMs, wishful thinking for a return…

Some Million Mu notes that I designed for the KLF-themed event held at the Cube Microplex in Bristol in 2015.