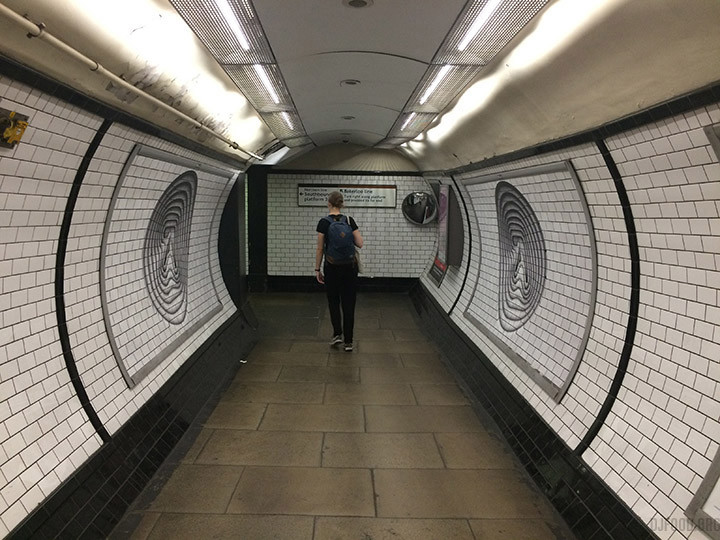 This is last week's news now but I finally found myself in Elephant & Castle underground station this week and went in search of the Aphex Twin adverts that had appeared the previous Monday. Nestling in a corridor near the lifts below the shopping centre end of the station are the two op-art-esque logos, seemingly tiled into the wall although closer inspection reveals a carefully designed paste on advert like any other, just with special attention made to the scale of the tiles being rendered.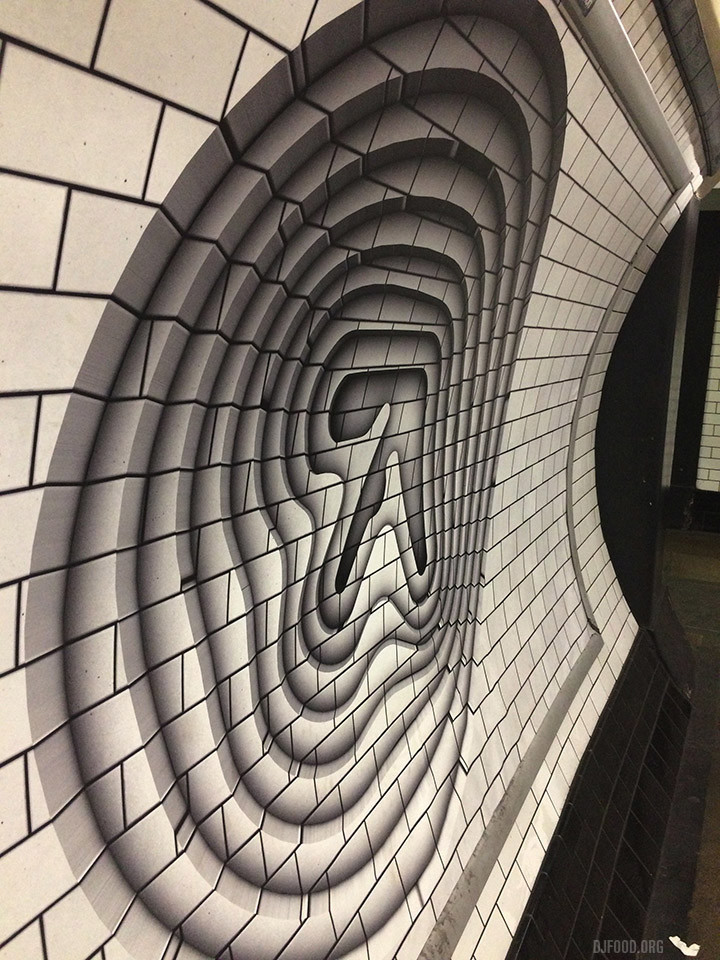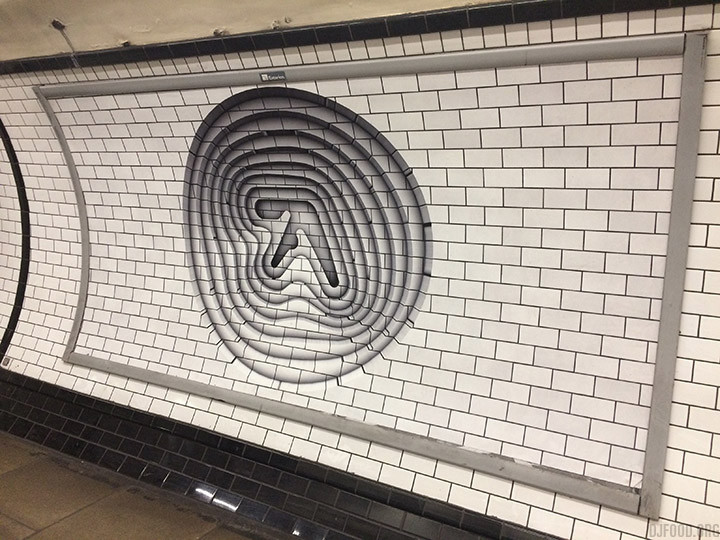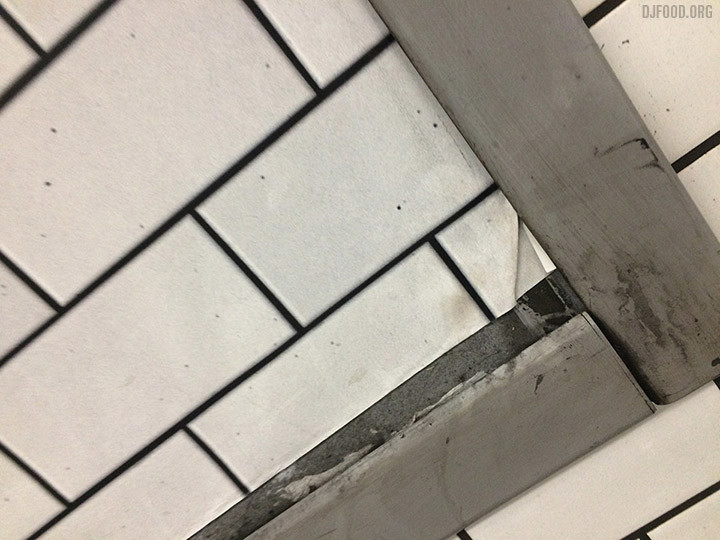 It really is a great example of advertising assimilated into its environment and having all the more impact for it, it's beautifully done, even if whoever pasted it up couldn't quite be bothered to line the tiles up on the right hand side (see above). Other, similar designs also started popping up in other countries too, follow #3 aka Paul Nicholson, the original logo designer, for pictures and locations.
By now we know that this was advance warning of a new release, the 'Collapse' EP, scheduled for release on Warp mid September on vinyl, CD, cassette and limited foil-covered 12″ which intrigues me the most because the French company who used to produce those foil sheets you sometimes see on old record sleeves went out of business about a decade ago. Someone must have found a way to make them again and it's a custom Aphex logo design rather than a pattern, very interesting…
Anyway – there's a new video by Weirdcore that references the design above and the various formats can be pre-ordered here. (Beware – really awful website design alert – probably intentional)
With odd timing I'm pulling my Selected Aphex Works AV set out of retirement this weekend for an outing at the Space Theatre in Bangor, N. Ireland so I'm including the new video in the mix and then also playing a bonus club set at The Hop House nearby afterwards.