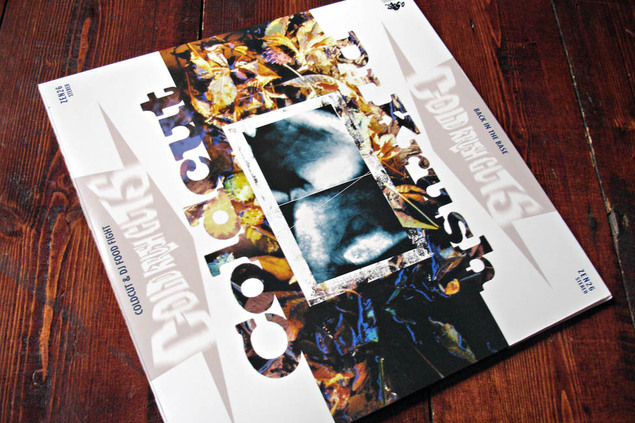 Out now via Ninja Tune's Beat Delete repress label – the mix PC and I did in 1997 for a face-off between Coldcut and DJ Krush. It's a triple disc with the mixes on opposite sides of each disc, if you have two decks you can even mix the beginning and end parts together to form the full thing.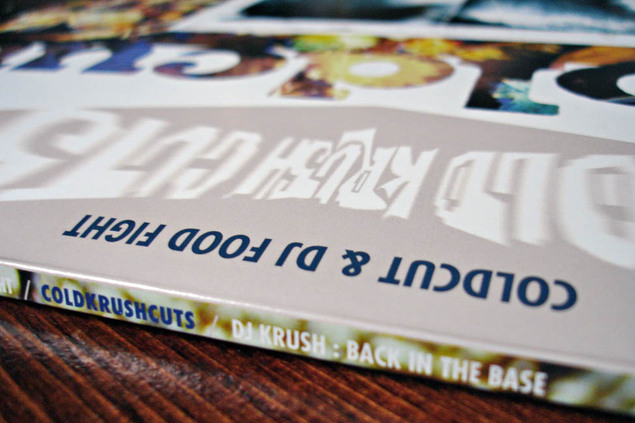 I remember recording this in a professional studio somewhere in London's West end, I think it took us less than a week after some initial ideas had been gone over in our own studios and a selection made.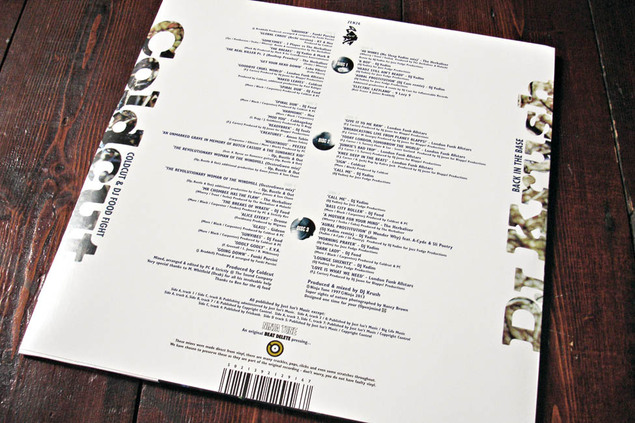 The brief was for only Ninja and Ntone releases as this would be easy and quick to license. We did add a lot of spoken word from other sources though. We also made a conscious decision to include some of the more esoteric sides of the label as we second-guessed the kind of material Krush would go for. We were thrilled to have him as a part of it as MoWax was (and still is) one of our favourite labels.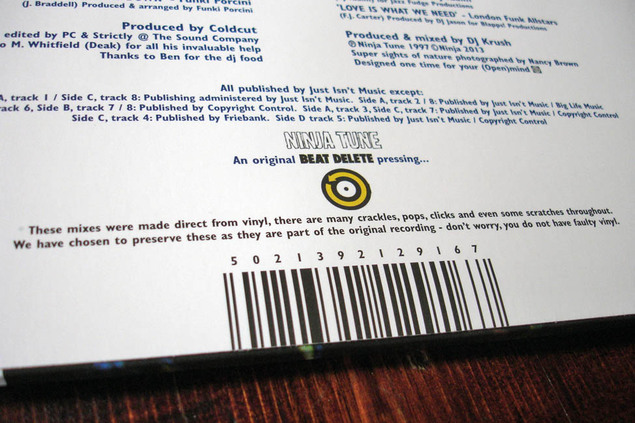 This is the mix with the infamous 'Bug's Eye View' spoken piece that I detailed the source of earlier in the year. We had an engineer recording and editing what we did the whole time, tracks would be mixed live and then sections edited together and overlaid if need be.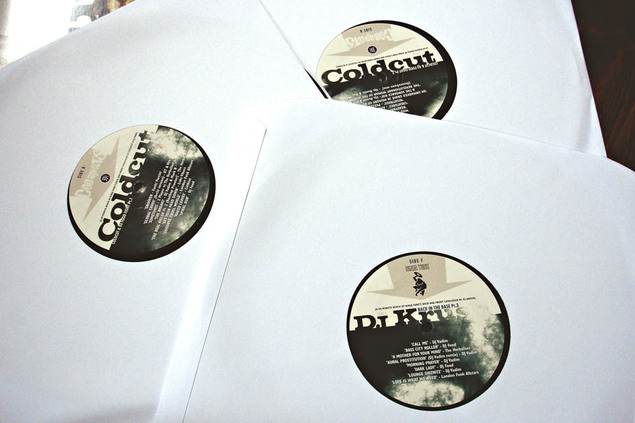 It was nice to give the artwork a good brush up and sort out the myriad of spelling mistakes that were on the original. I never liked what I did first time round and, whilst this isn't a million miles from it, it's a hell of a lot tidier and easier to read. The idea was that the cover could be placed either way up and that East met West from either direction, being that Krush hails from Japan.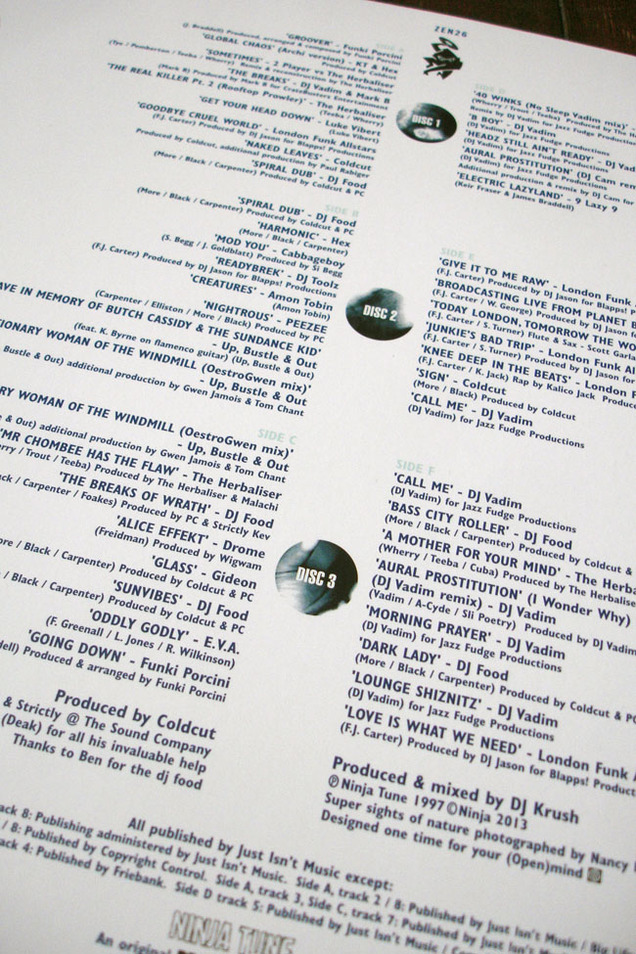 'Nightrous' by Peezee was an exclusive track that only features here, PC pulled it out of the bag when we needed something to fit into a troublesome section. Listening back to the mix recently for the first time in 15 years I really enjoyed it as a time capsule of the label at a point where the Trip Hop thing was coming to an end and the label was set to branch out with the 'Funkungfusion' compilation the next year.
You can buy it now direct from Ninja Tune.