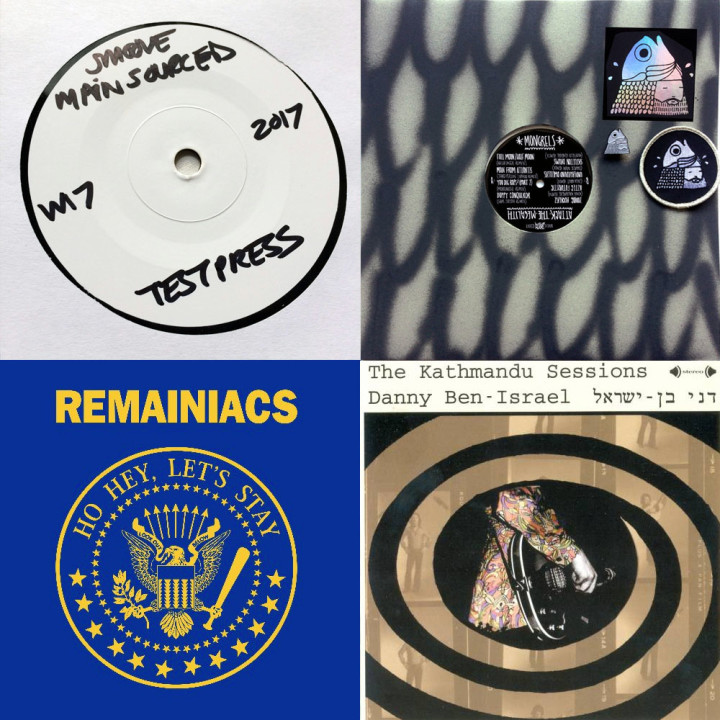 Four From Food Fridays – a weekly look at four things I've been loving in the last seven days. They can be new or old, any style so long as it's been getting some rotation in the studio. From top left:
Smoove – Main Sourced (Wack Records) 7″ – The 'Breaking Atoms' album recreated from the original sample sources to brilliant effect, his 'Return of the Beats' 45 from last year is still in the box.
Mongrels – Attack The Megalith (Invisible Spies) Hand sprayed white vinyl LP + insert / patch / badge – Attack The Monolith remix album with the usual high quality packaging by Kid Acne
Remaniacs (Audioboom) podcast – A new, balanced podcast for people who won't just shut up and accept Brexit. Whether we like it or not, this is happening, be informed about what's coming and how it will affect you.
Danny Ben-Israel – The Katmandu Sessions (Anazitisi Records) – Reissue of a crazed lost Israeli psych holy grail