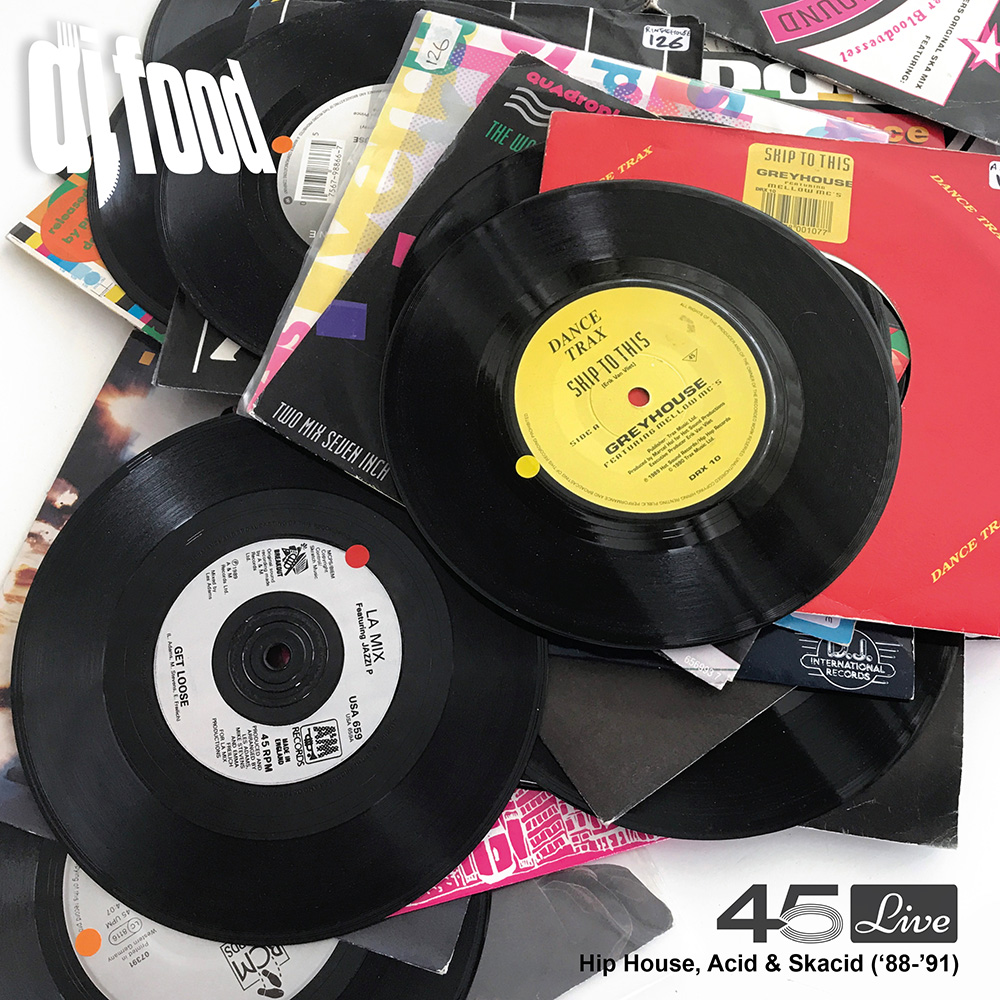 My now annual 45 Live mix has come around again, a set made entirely of 7″ records of any persuasion. The crew has been running for nearly a decade now, originated by Boca 45 and Pete Isaac to celebrate the 45 format. As usual I've been stockpiling dance singles from the late 80s and early 90s and this year's offering is heavy with Hip House, a genre that shone brightly for around a year in 1989 having notable releases in both the UK and US with us Brits arguably being the first to get a track out with The Beatmasters featuring the Cookie Crew in 1987.
That doesn't feature here but there's plenty of UK action to balance things out including a bit of Skacid (Ska + Acid) and even a bit of Bleep. As usual Greg Belson will be holding things down Stateside as the host of the show (which hits episode 200 next year) and my mix will feature at some point in the middle of the show. You can tune in live at 4am GMT (Aug 5th UK time) as the show goes out 8pm-10pm PST on the west coast tonight. https://www.dublab.com/shows/45-live-radio-show
UPDATE: Here's the show

PS: No Mixcloud Select upload this week because of this mix, back on it with more 90s tapes next week.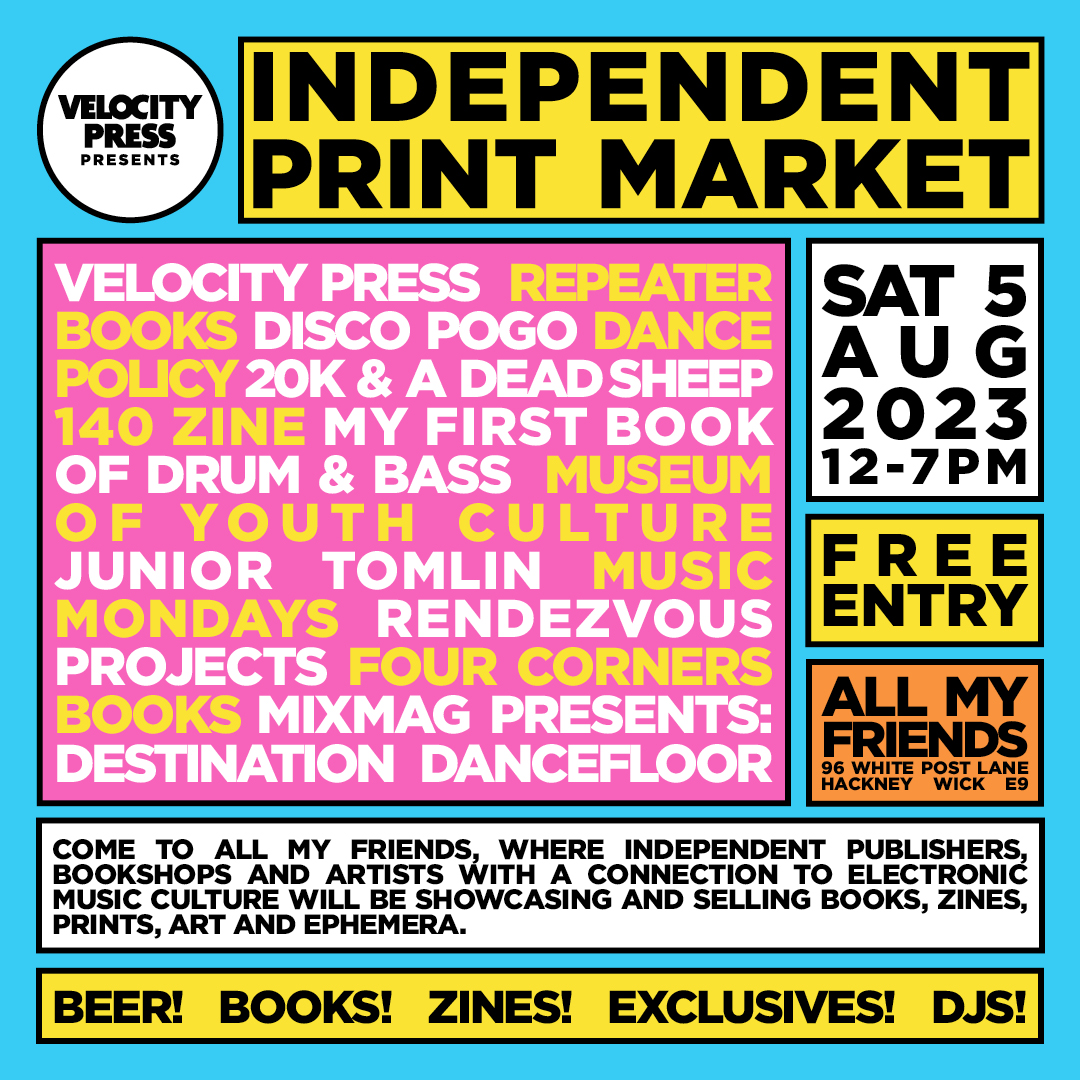 Of course Aug 5th is a big one as it's the first iteration of a new book and zine fair, initiated by Velocity Press in the same spirit as the indie label market. I'll be popping my head in as Four Corners Books have a stall and it will be good to support. Then I'll be heading straight to Iklectik to set up for the second annual Fog Fest party, hosted by Robin The Fog (shhhhh… it's his birthday, bring cake). I'll be taking part in a modified turntable soundclash with Graham Dunning alongside visuals from PuttyRubber and Leon Trimble and from the rehearsals we had the other week it should be a lot of fun (see below). Also on the bill are Robin in his Howlround guise, Steve Davis DJing and live sets from Lauren Sarah Hayes, Nad Spiro and tpwiikatj. Here's a snippet from our rehearsal the other week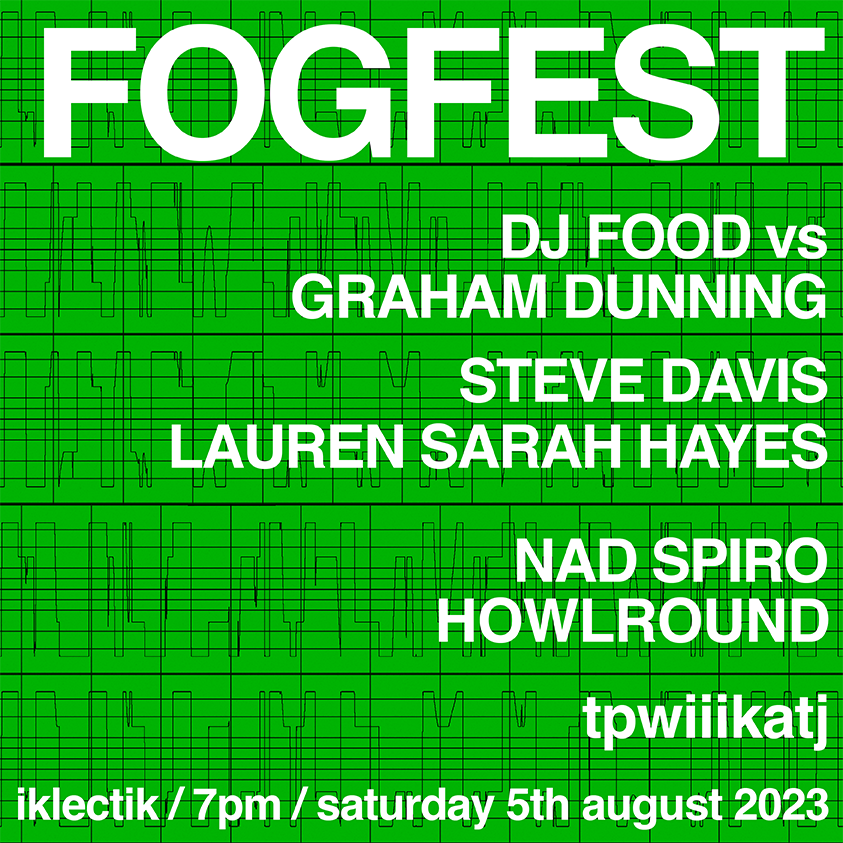 I almost forgot, today is the return of Bandcamp Friday and the monthly Infinite Illectrik release is out – for ii012 it's the (re)turn of the Electrostatic Headshell Assembly with a 3 track techno/electro set recorded earlier this year. There's more to come before the year is out including some new names to the label and possibly even a physical release to round the year out.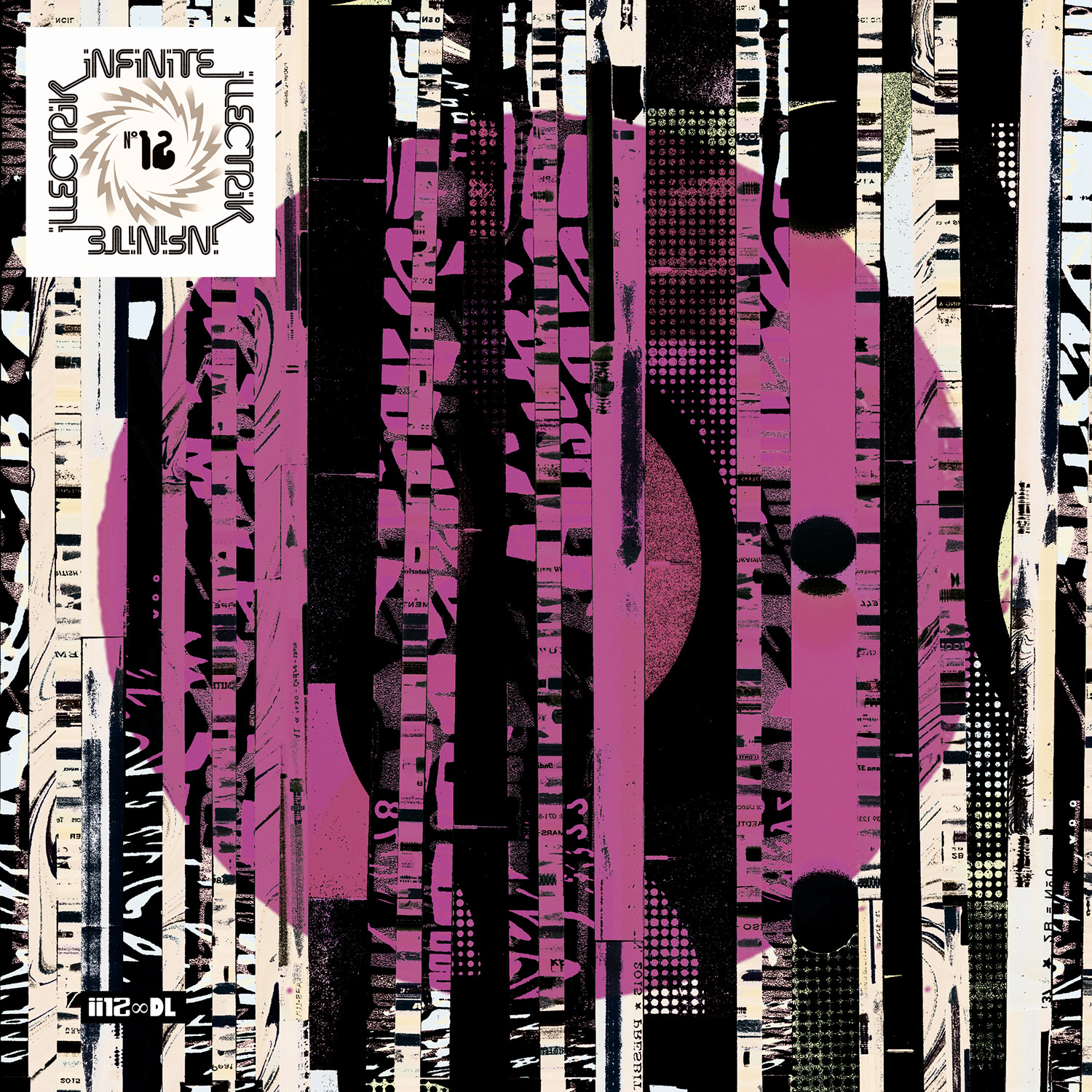 Also – more Food-related collaborations if you want to support digitally today or any other day:
https://djfood.bandcamp.com/
https://celestialmechanic.bandcamp.com/
https://thenewobsolecents-cis.bandcamp.com/album/the-superceded-sounds-of