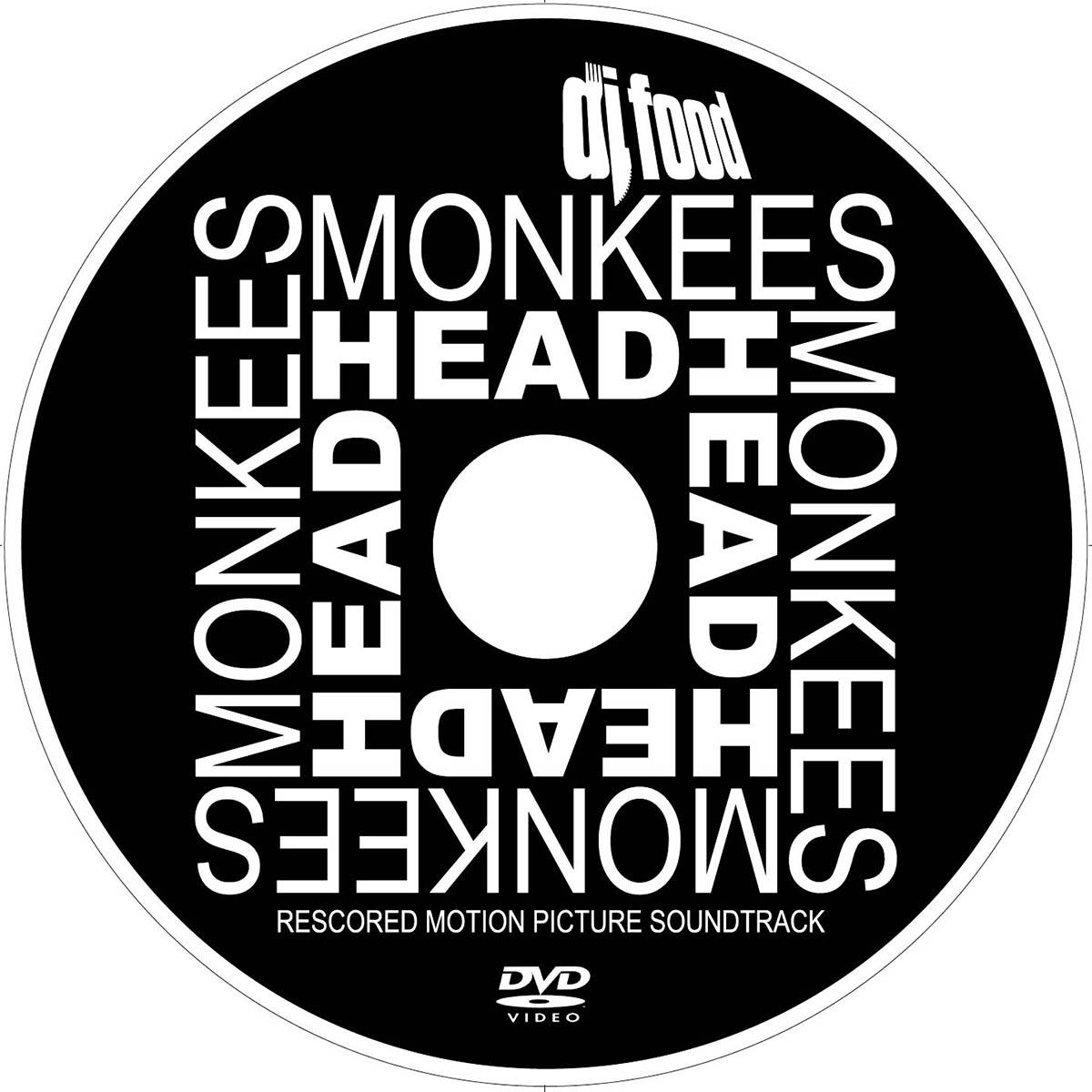 This post is dedicated to Bob Rafelson, the director of Head, who passed away this week, RIP.
Back in 2001 I was asked to compose a turntable rescore for a film of my choice for a club night in Budapest, Hungary called Cinetrip. At the time I was really starting to explore psychedelia through digging trips in the US and Canada and thought this would an ideal way to soundtrack something weird and wild that would hold the attention without too much dialogue.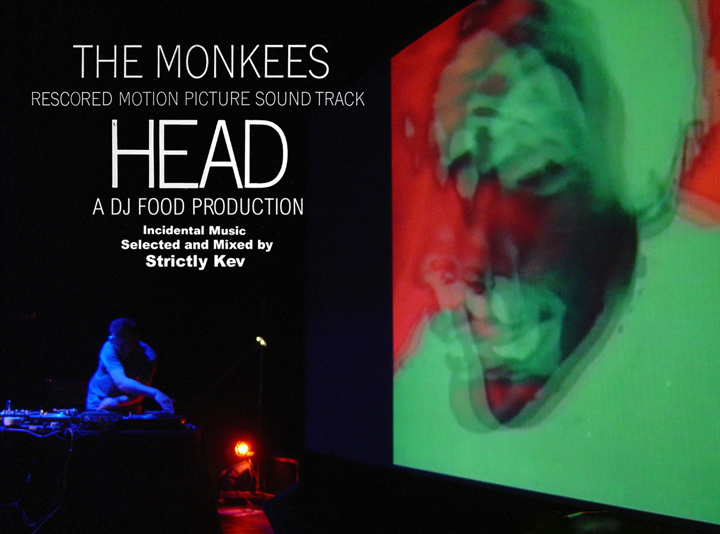 Sometime around the late 80's I'd taped The Monkees' freak film flop from TV as it intrigued me when reading the blurb. I was pretty confounded by it, this wasn't the squeaky clean boy band with the 'here we come…' hi-jinx of their Saturday morning TV series. This contained cut up sequences, solarized freak outs, Vietnam war commentary and more fourth wall-breaking than you could shake the dandruff out of your hair to. It made no sense, consisted of an ever-changing series of completely different scenes designed to link songs and concepts together before looping back on itself and returning to the start. There was little plot to follow, just The Monkees as they jumped from genre to genre, location to location, costume change to character evolution.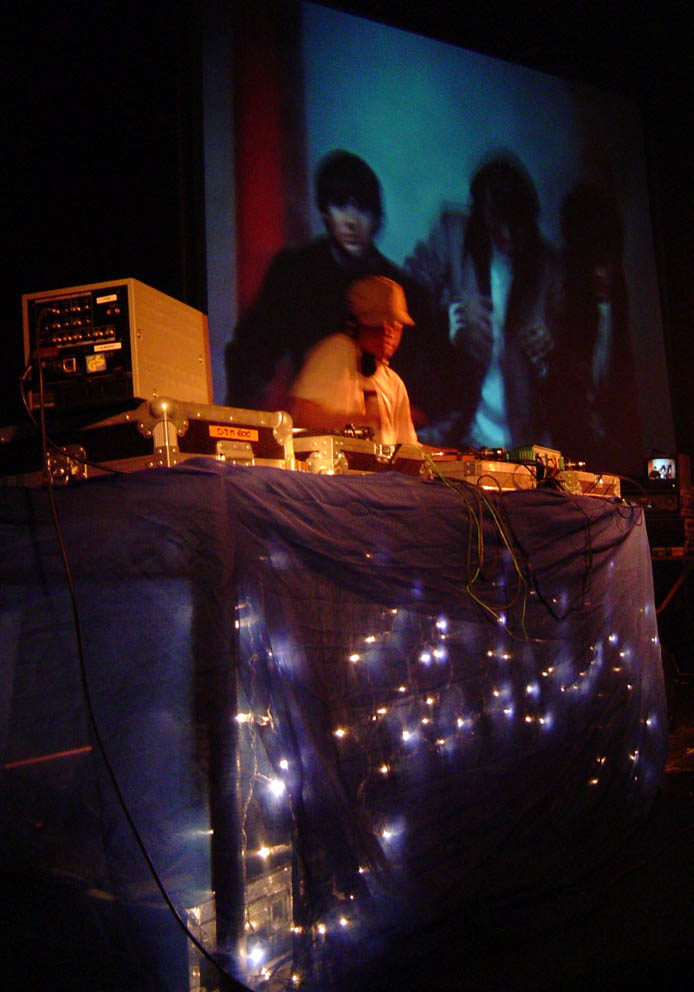 Music choice ranged from present day right back to the 60s, a psychedelic flavour of course but elements of library, soundtracks, jazz, electronics, trip hop and spoken word to fill the few talking moments all fitted over an over-evolving selection that was refined each time I played it. After the initial performance I severely reworked the parts for The Big Chill Festival where it had evolved into a three turntable and FX performance that was so complex and stressful to perform that my legs weirdly seized up the minute I'd finished the set! I did another nine performances – mostly in the UK and Ireland but also playing at the Portuguese short film festival to a bemused audience – until it was retired in 2005.
After this I decided to preserve the set by making a DVD with both the original and my alternate soundtrack selectable via the audio menu, adding in some of the original film dialogue in the edit to mesh the sound and vision together a little more. The disc came wrapped in mirror board card to mimic the original soundtrack LP packaging and included a random flyer from one of the nine different cigarette card-sized ones made for the Dublin performance. These were sold online via the Ninja Tune forum and later on I uploaded the whole thing to the Internet Archive for posterity. This mix has never been put up solo on the web and I've never done a track listing for it, preferring for people to have to work it out. Sometimes it's good to have a mystery to dig into, although a lot of tracks are fairly obvious to anyone with a decent musical knowledge. Also I sampled a few bits later on…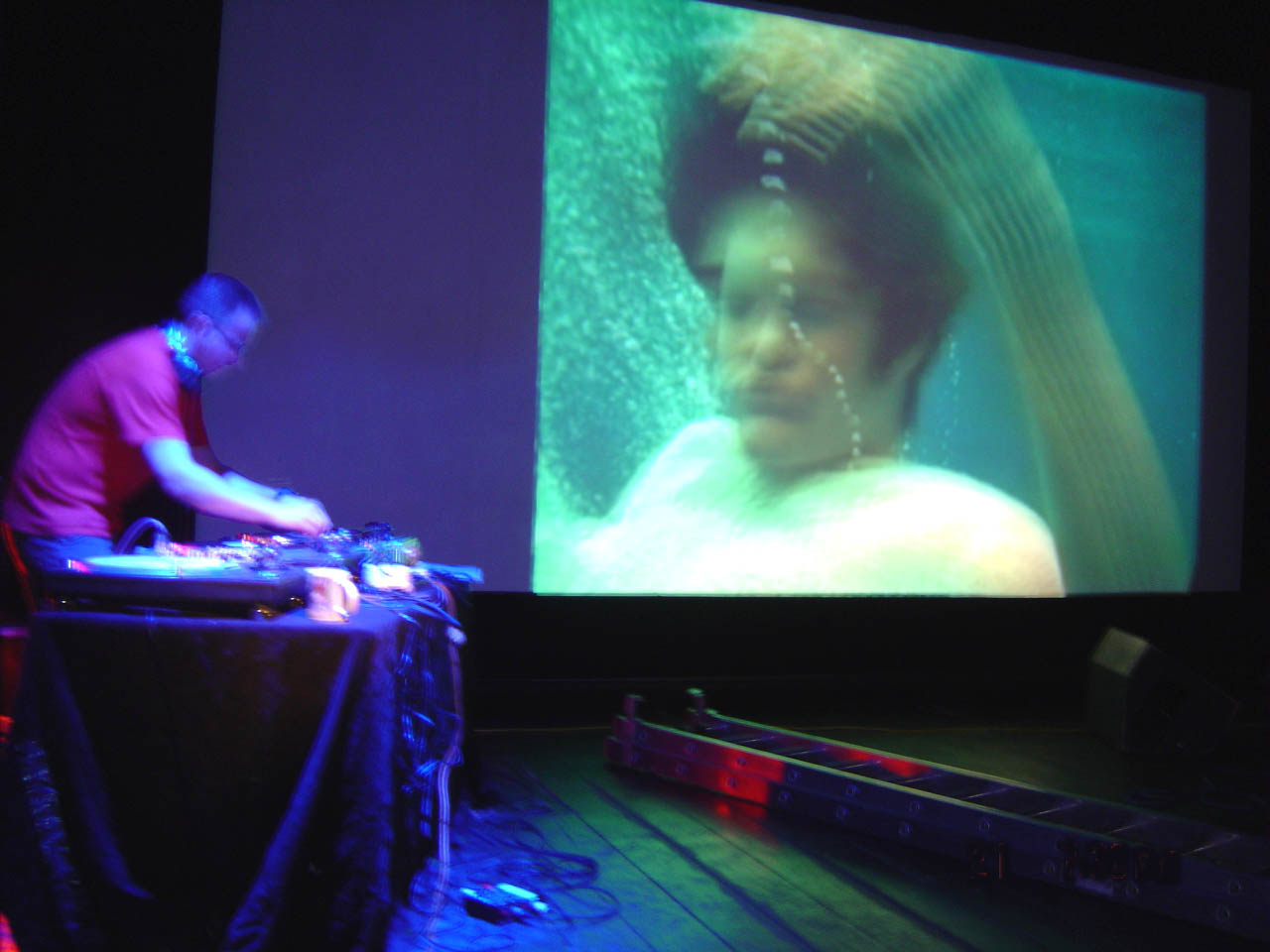 So here it is, sans the film of course, but that's out there if you dig a little