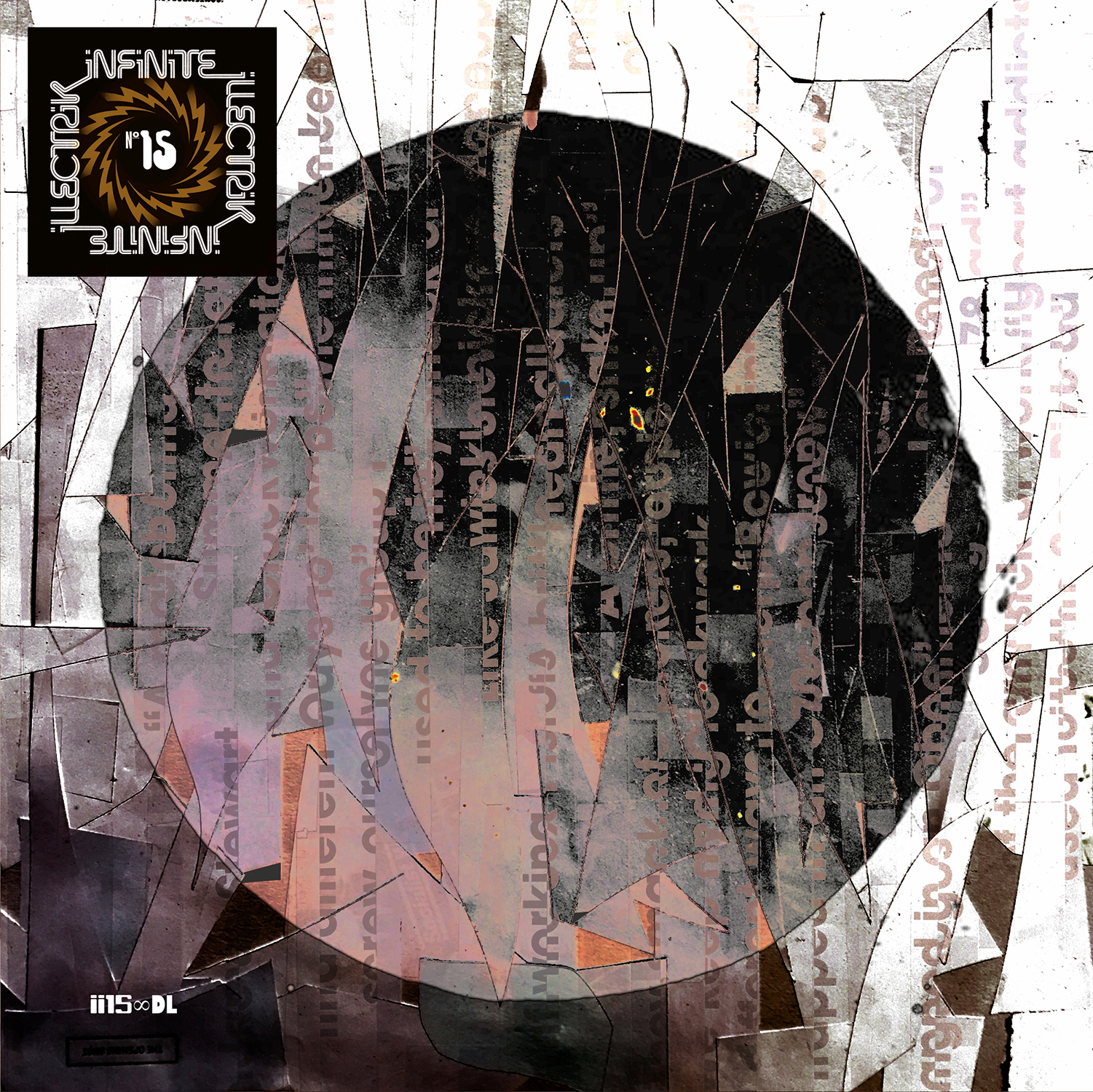 Out today – ii15 – Locked Loop Group – Phonomontages #15.1-4 – a mini album of four techno-centric Quadraphon turntable workouts on the heavier side of things. Of course it's also Bandcamp Friday today which is when 100% of the revenue for all releases bought goes to the artists and labels on the platform.
These are nearly the last of the sessions that I recorded earlier this year in preparation for the Ramsgate Music Hall gig (which has just celebrated 10 years as a venue!). I'm hoping to get one more release out by the end of the year and there are some other pieces I'm saving for a label compilation that may come in cassette form in the new year which will tie up this phase of my label, Infinite Illectrik. There are a few more pieces floating around though; one will be coming out on a compilation early next year, another two will be part of a physical release on a new label at some point in 2024 too, more on that when I've finished the design. The Quadraphon is getting a companion soon which may change the whole set up and I also want to work on the hole in the catalogue, ii03, which still isn't underway and is a very different beast.
Also just out: part 2 of James In Real Life's 'Duplokit' build series

His Duplokit Infinite Illectrik release: https://duplokit.bandcamp.com/album/phonocollage-131-132
Support him on Patreon for more videos and exclusive audio: www.patreon.com/JamesInRealLife
Dropping soon: video footage of Graham Dunning and I at Iklectik earlier this year for Fog Fest.
You may have heard the news but it seems the venue's numbered days may be even shorter than anticipated. The whole of the Waterloo Paradise complex that houses the venue and several other businesses and art studios now faces eviction before Xmas when they were previously told there would be none until the proposed development deal was finalised and demolition due to begin. Due to their campaign to fight the site being levelled to make way for office buildings they now believe that the eviction notice has been accelerated to remove any resistence from the land despite demolition proceedings being way off into the future. Please read their latest statement here and help spread the word.
Graham and I play at the NEXT Festival on modified turntables on Nov 29th in Bratislava, Slovakia.
Design work has been relentless since September (I'm not complaining) with multiple zoetropes in the works, an album for The Real Tuesday Weld under a new alias, work for De:tuned that should be announced in December and work for Castles In Space. This is alongside writing assignments for the second Dust & Grooves book, my weekly Mixcloud Select uploads and research for another book.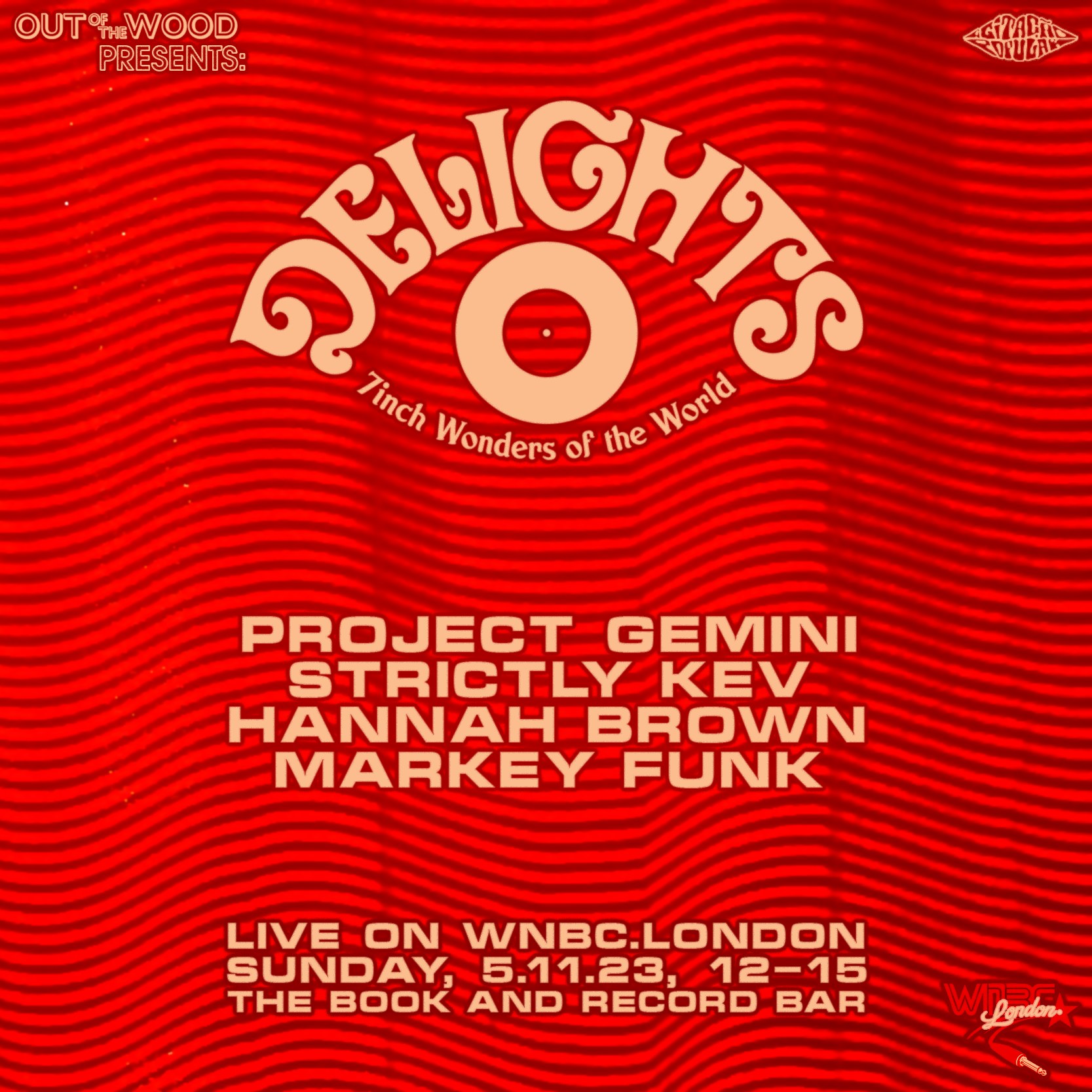 This Sunday sees a Delights special radio show for Out Of The Wood at the Book & Record Bar in West Norwood alongside Paul Osbourne (Project Gemini) and Hannah Brown with special guest Markey Funk beaming in live from Jerusalem. Sadly because of the war in Israel he won't be able to make it to the UK for a long projected trip and several gigs but this is as near as we can get, huge thanks to Pete Williams for sorting the technicals out. The show is an all 45 set from the four of us and you can listen back to all four sets here