This 30 year old, one hour radio interview with JG Thirlwell (aka Foetus / Steroid Maximus / Wiseblood / Clint Ruin and more) was recently was found on cassette & re-mastered by my good friend DJHDD in Sydney.
A fan-based tribute to all three Aussie artists, it serves as the beginning of an archive of lost Antipodean radio-phonic works. JG, himself a native Australian who had just settled in NYC after a period living in London, is interviewed by Tim Ritchie whose rep and standing in DJ lore at radio station Triple J cannot be understated.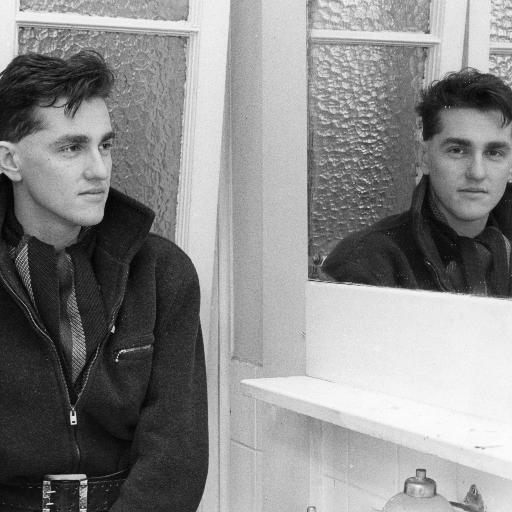 DJ HDD gives some context: "Tim Ritchie' (Australia's version of John Peel) has been on air for over 30 years, after blagging his way onto Sydney's Double J airwaves, as a cheeky schoolboy, in the late 70's. He went on to be the leading force of new music for the national upgrade to Triple J. Introducing an Aussie audience to the weird, wonderful & strange style of the avant garde mash of rock, reggae, dub & industrial dance via his successful ABC National Radio Show, Sound Quality. More than a radio announcer, Tim has been a major DJ in Sydney, including Mardi Gras, Sleaze & numerous clubs, for a good 30 years. Triple J posted him to New York in the 80's to discover Hip Hop & this interview with Jim Thirlwell is from that time in 1986."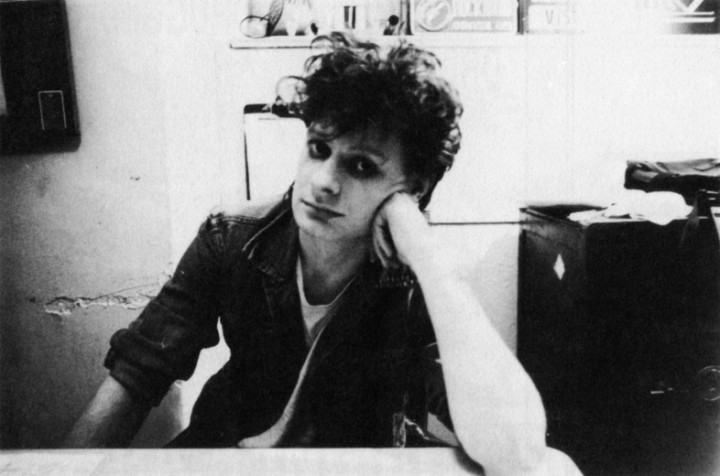 JGT had just released his album, 'Nail', widely thought to be the high water mark of his 80s set of recordings, was visited in NYC by Ritchie and, aside from the three decade-old historical curiosity unearthing such an interview provides, what's so special about this is the format that it takes. From start to finish the whole piece is a radiophonic collage in itself, sliced and diced to within an inch of its life by Triple J's wizard of studio engineering John Jacobs (aka Garry Litter), himself a Foetus fan.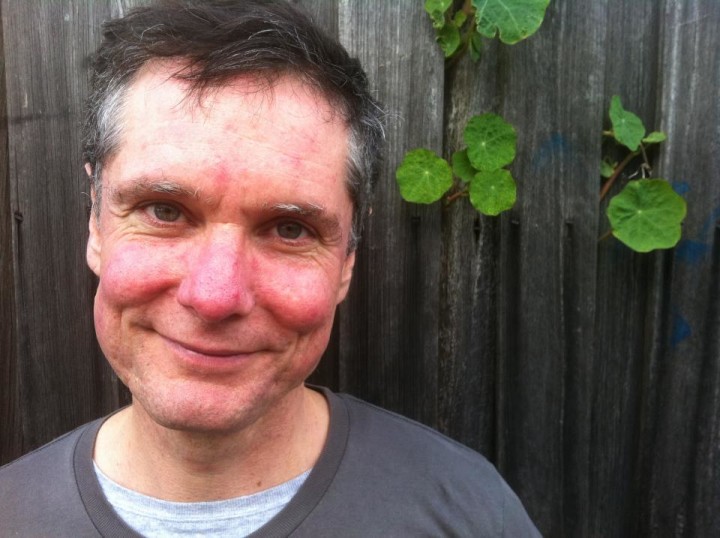 To say he goes to town on it is an understatement, vocals are stretched, distorted, stuttered and effected, music is cut, looped, reversed and interjected with spoken word to form a new kind of interview format. Clearly influenced by what acts like Foetus, Sigue Sigue Sputnik and Art of Noise where doing with samplers but only access to basic equipment, the nearest thing I can think of to compare it would be Negativland's 'A Perfect' Cut' or some of The Future Sound of London's early Test Transmission radio shows – neither of which would be realised for some years at this point.
DJHDD: Tim was never satisfied with the standard 15 questions style, indeed this interview shows the irreverent spontaneity of both Tim's & Jim's larrikinism & disdain for the natural order of radio-phonics. Produced by Triple J's wizard of studio engineering John Jacobs (aka Garry Litter) who used a William Burroughs style, cut & paste stream of consciousness, sampling Jim over his own works. We asked John about how he put it together –
John Jacobs: "It was one of my first radio features as a producer after graduating as an ABC (Australian Broadcasting Corporation) Sound engineer", remembers John. "I think my work has always benefited from not having been actually trained as a producer. In retrospect I can hear the youthful obsession and earnest overstatement as well as the free wheeling experimental-ism".
SK: How did you do all the edits? Not with tape surely? Did you have a sampler?
JJ: "The main voice and music edits were made cutting analog tape. We had access to an Akai S700 sampler (operated by Athol Spraggs) oh the joys of Maxell Quickdisks

We also used a Lexicon Super Prime Time for looping and stutter edits. Other gear; Reverb: Lexicon 224, Phaser: MXR rack, Compressor: UREI 7110, Synth: EMS Synthi AKS, Mixer: Studer A779. There was no fixed multi tracking, the mixes were assembled in short sections with multiple reel to reels mixed down and cut together."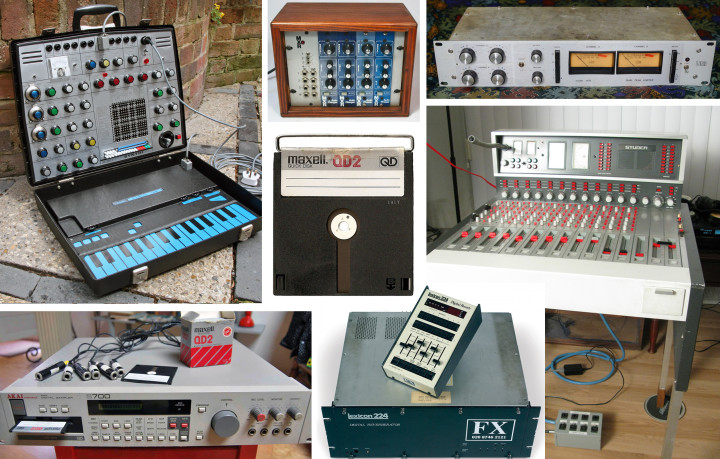 SK: Did you get voice-over artists to record the lyric inserts?
JJ: "The lyrics were voiced by co-workers. This was all pretty standard radio-phonic feature method and tech. of the time."
SK: It's done with such love and attention to detail and the work that's gone into it is incredible for the time it was made, it's like a new kind of interview format. Did you do this kind of thing for other interviews?
JJ: "I have made other mixed genre radio experiments. We went on to do a late night series for JJJ called The Works and I also produced The Night Air for Radio National 2002-12″
SK: When I sent this to Jim Thirlwell he wasn't keen to listen to a 30 year younger version of himself but gave his blessing for us to air it as fans, how do you view it in hindsight?
JJ: "Listening to a thirty years younger version of yourself can make you wince and smile in surprise at the same time. I guess that's what Jim felt too. I do know that right after it was made he told Tim that he loved it… I would be right chuffed to have my real name associated with it, Garry Litter was just a fun spur of the moment pseudonym."