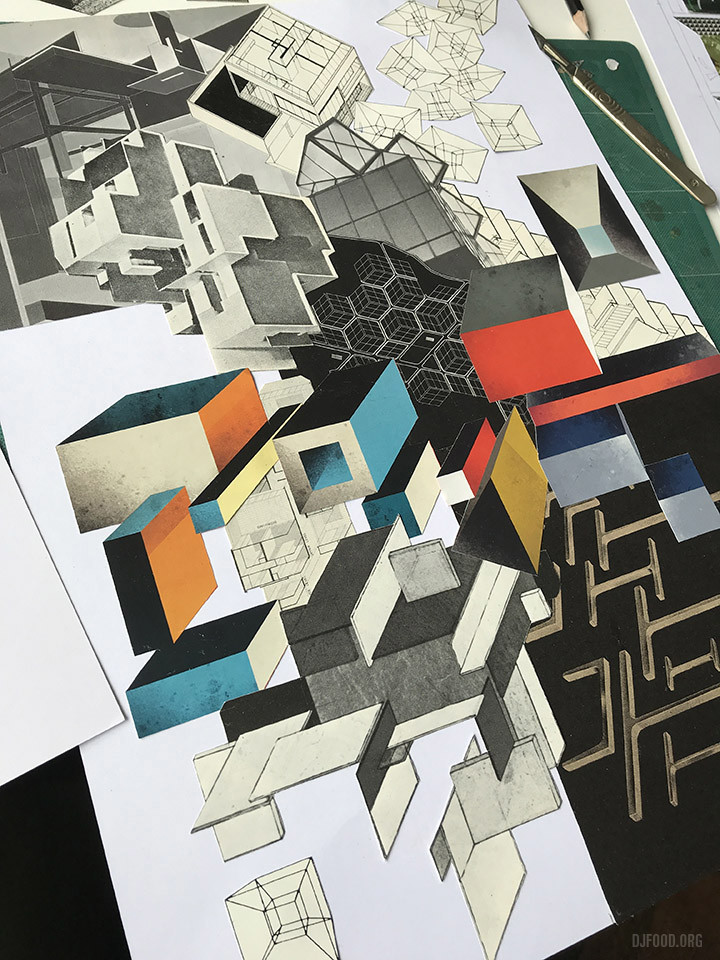 I'm very aware that this blog seems to mostly be mixes at the moment so I thought I'd update people with what else has been happening these past few months. Since lockdown and the loss of all gigs I've been super busy, firstly trying to adjust as we all have to this new weird order, and working on lots of projects.
I started a Mixcloud Select channel 13 weeks ago (as you can't fail to have noticed if you read this blog) – weekly uploads from my tape archive for the price of a cuppa a month.
I also started a digital-only label on Bandcamp, Infinite Illectrik, for my turntable experiments and other non-DJ Food projects. I've been working on several collage pieces (examples seen here) which will eventually result in a comic to be included with another project I'll be recording for the label, The In-Sect, no release date for that yet, probably next year.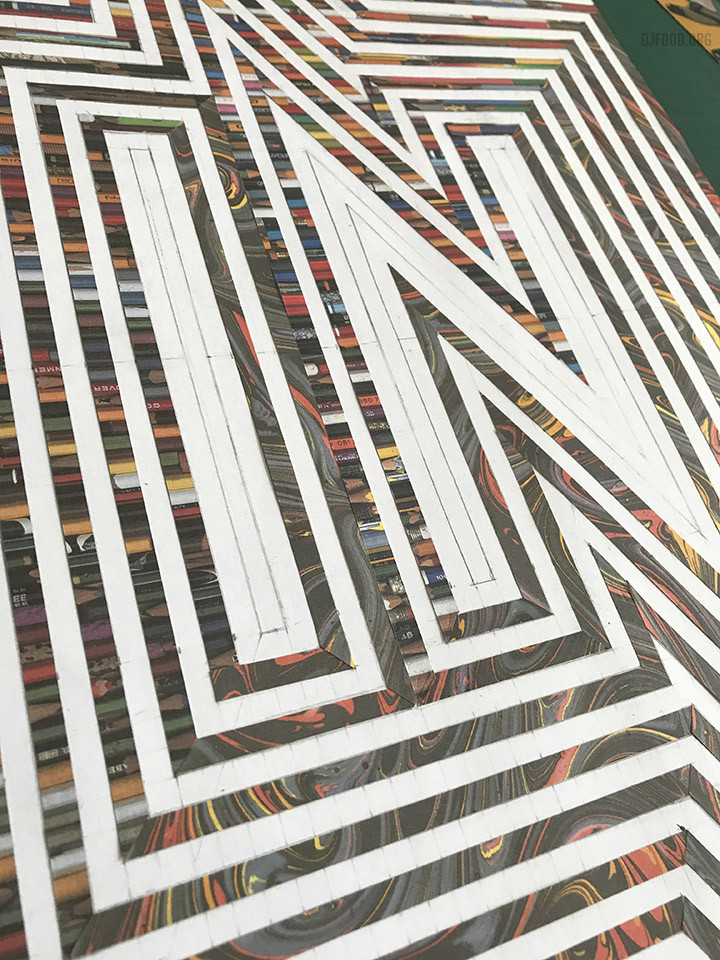 An old collaboration with Howlround has been resurrected and completed under the name The New Obsolescents, I'm listening to the masters of the album as I type and preparing the handmade covers over the next few weeks, it will be different and the sleeve will be very special indeed. More info very soon…
PC and I compiled three Kaleidoscope companion mixes to celebrate the 20th anniversary of the album we made in 2000. We're currently assembling a proposed release for it, i'll let you know what becomes of that.
I'm currently in the middle of composing a soundtrack to a book that's being published this summer, again collaborating with a few different people, that should be getting a CD and digital release this year too.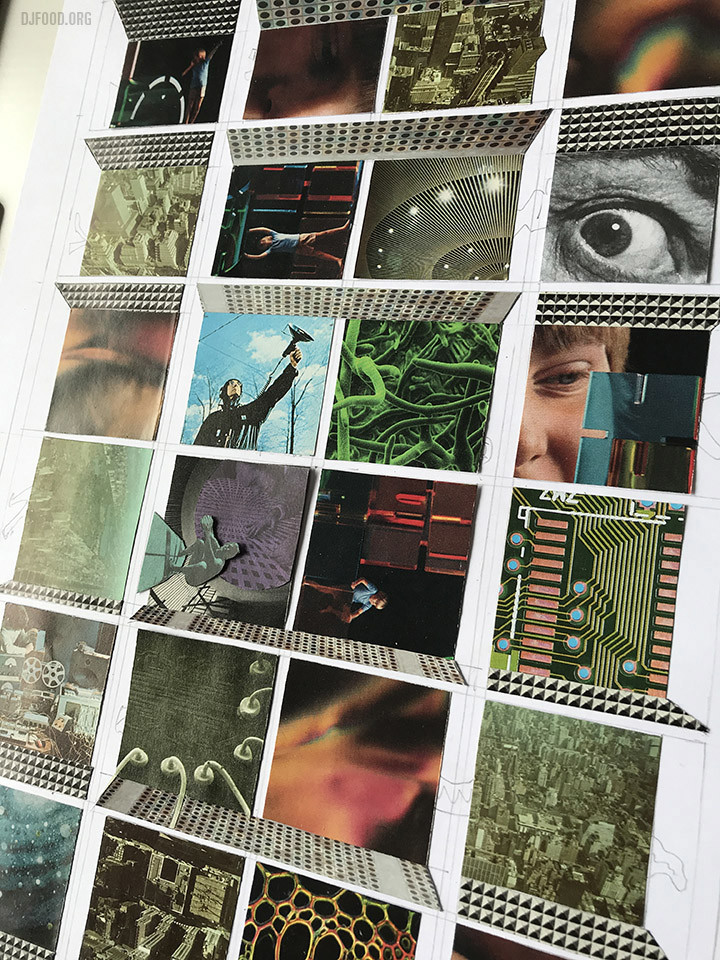 Graphic work largely ground to a halt during lockdown including a trilogy of albums for The Real Tuesday Weld and a zoetrope project for another artist. That work is slowly picking back up it seems and I hope to finish these as well as starting another zoetrope job for a huge act next week.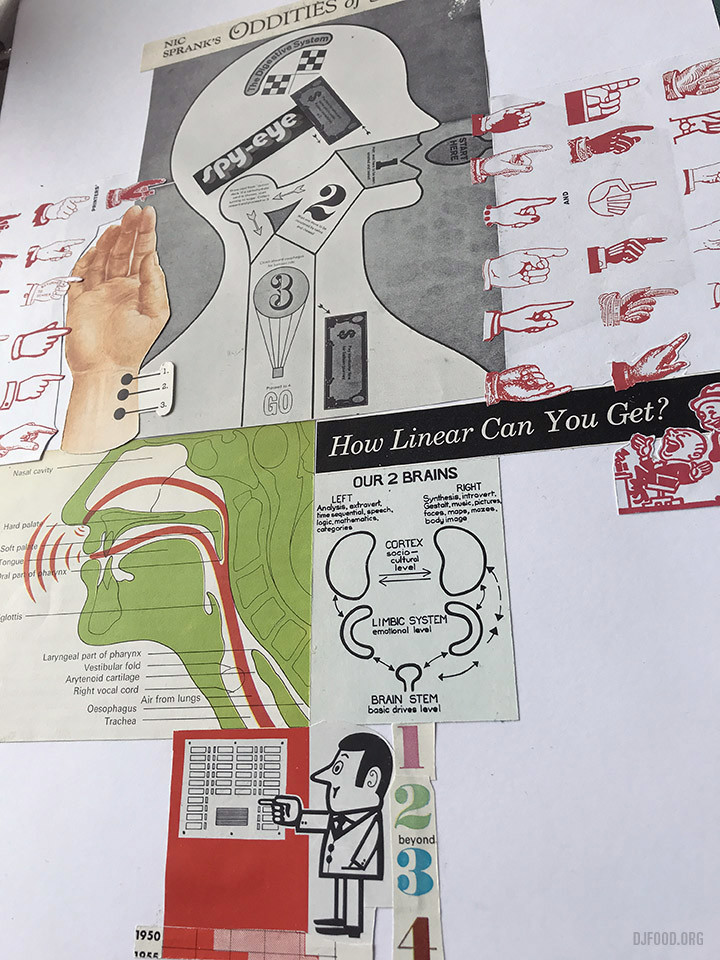 I then have a mix for 45 Live to do, a live stream audio visual mix of my Kraftwerk Kover Kollection airs on July 18th and there's another very special mix which I've yet to record that will be getting a physical release at some point too but let's not get ahead of ourselves.