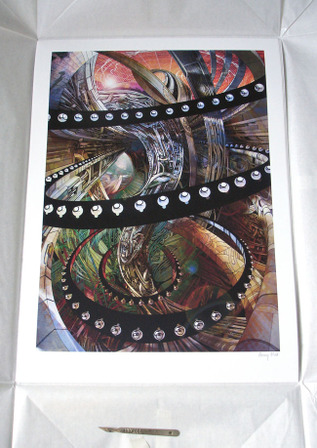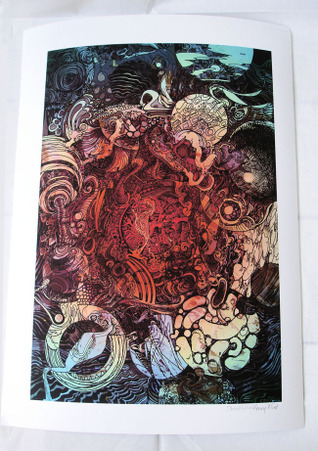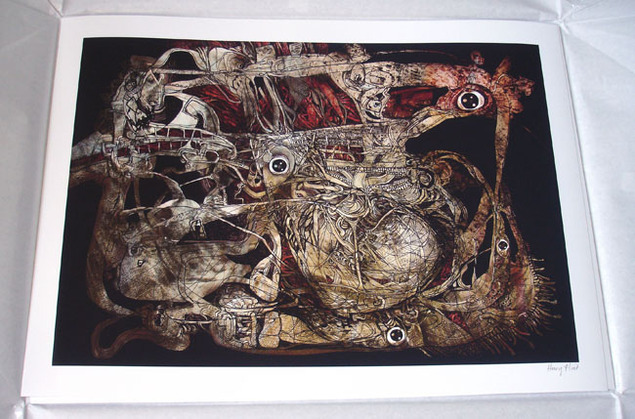 Several prints have just hit the Scraffer.com site shop, all collaborations between myself and Henry Flint for 'The Search Engine' album and related EPs. 'Sentinel' (top left) and 'Octopus' (above) make their first appearance in the shop after being available in a tiny run for last year's Pure Evil Gallery exhibition. Both are the same size as previous editions – 64.5cm x 47.1cm, come signed by Henry and myself and cost £60. Close up details in the gallery below.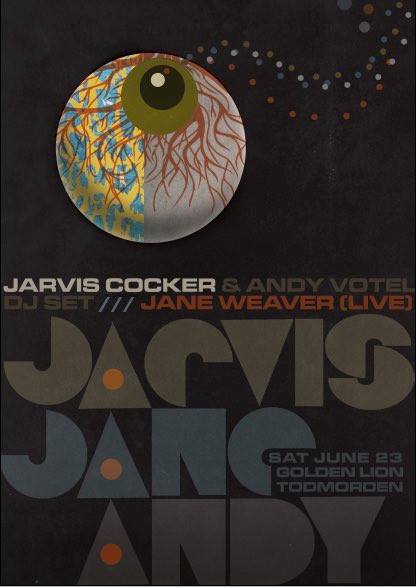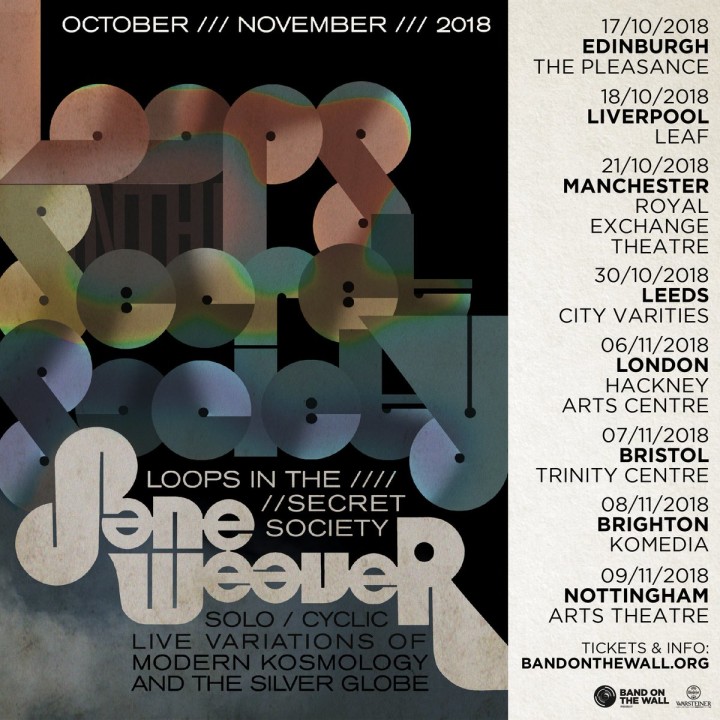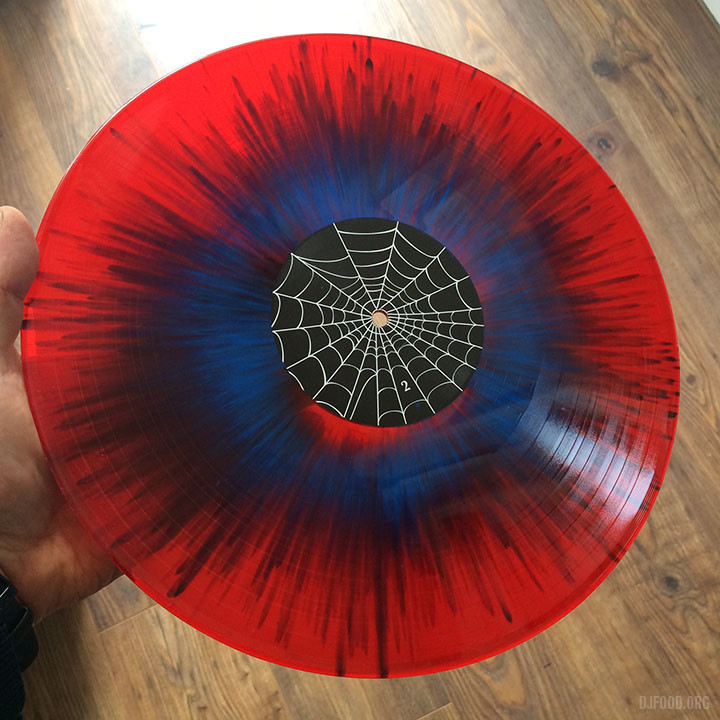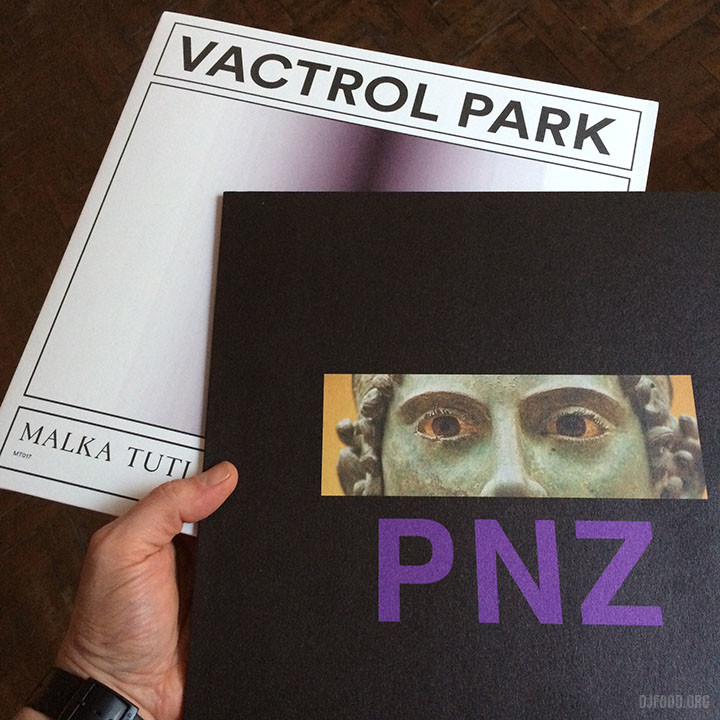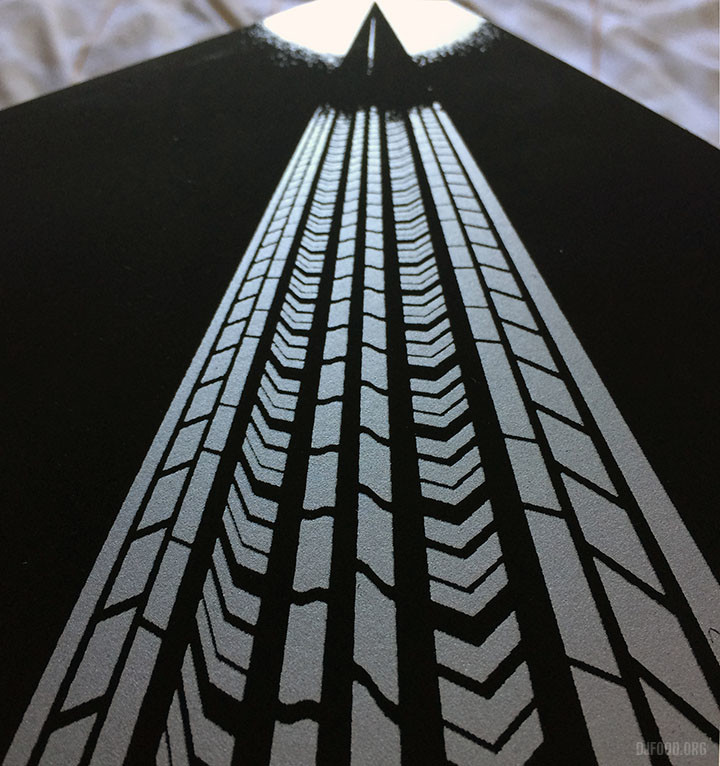 'Planets' (top right) is a completely new print in a new size – 47.0cm x 34.7cm – again signed by both of us and at a wallet-friendly £35. All are printed to the very high standards of the Fine Art Trade Guild on 300gsm Somerset Photo Satin which is a 100% cotton paper. Scraffer also has copies of the 'Cosmonaut' print, a version of which featured on the cover to 'The Search Engine', at £50. The last copies of 'Mad Man', which was used on the 'One Man's Weird Is Another Man's World' EP sleeve, are also there, each one with a unique doodle from Henry in the speech bubble.
'The Secret Life of A Machine' print is now sold out unfortunately, as is the 'Skullstronaut' which was done for the Factory Road exhibition although this may get a reprint later in the year. For those still waiting for the 4 x 12″ repress of 'The Search Engine' EPs in fold out sleeve – it's coming! The vinyl is pressed and the sleeves are being printed now after going through three different design changes to make the package better. It also may be with us sooner rather than later as the planned Record Store Day release might be vastly oversubscribed this year.