At last the day is here, two decades old and a teenager no more. Ninja is 20 and we celebrate the date – and also the 200th post here – in style with two double CD sets, four 12″s and a lavish box set which is now sold out on the Ninjashop although stores will have it from today.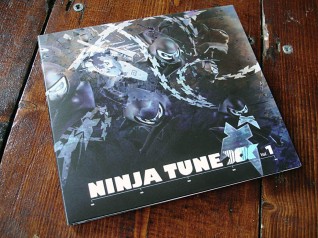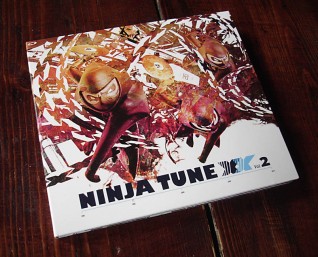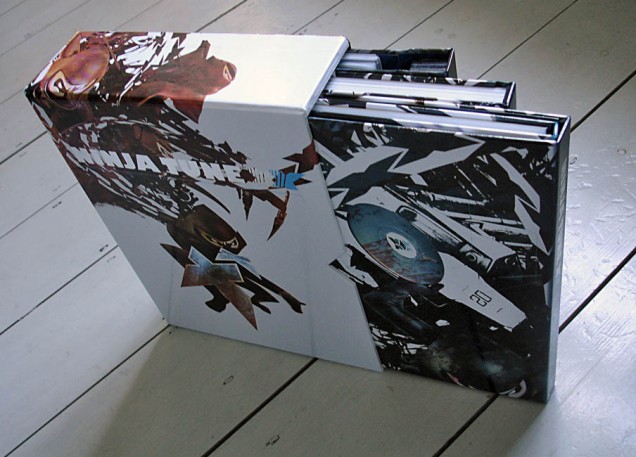 The book, 'Ninja Tune: 20 Years of Beats & Pieces' has been in the shops a month now, 192 pages and over 1,200 images charting the history of the label from Coldcut's late 80's chart hits to today.
This week's Solid Steel has been given over to celebrating the occasion with an anniversary mix of classics from all the labels by DK and a one hour interview with Coldcut and label manager Peter Quicke about where it all began and where it's going.
Solid Steel Radio Show 17/9/2010 Part 1 + 2 – DK by Ninja Tune & Big Dada
Solid Steel Radio Show 17/9/2010 Part 3 + 4 – Interview with Coldcut & Peter Quicke by Ninja Tune & Big Dada
After that it's shows around the world, Berlin, Paris, Brussels, NYC, San Francisco, LA, Tokyo and Osaka, King Cannibal's 'The Way Of The Ninja' mix CD and Zen TV pt.2 on DVD.