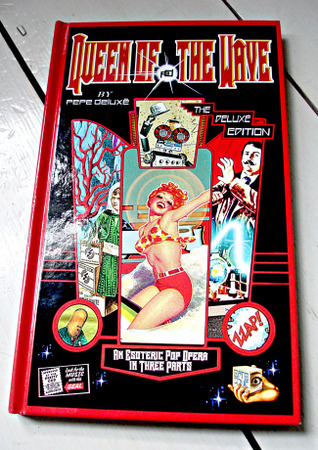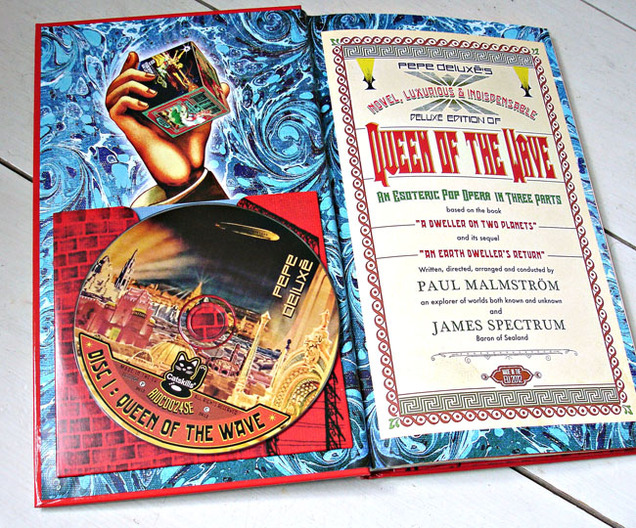 When Pepe Deluxé do anything they don't do it by halves, in fact they go the whole nine yards and then add a load more into the mix for good measure. What emerges is music and imagery so multi-layered it requires repeat listens to pierce the surface and process the motherlode of information contained within.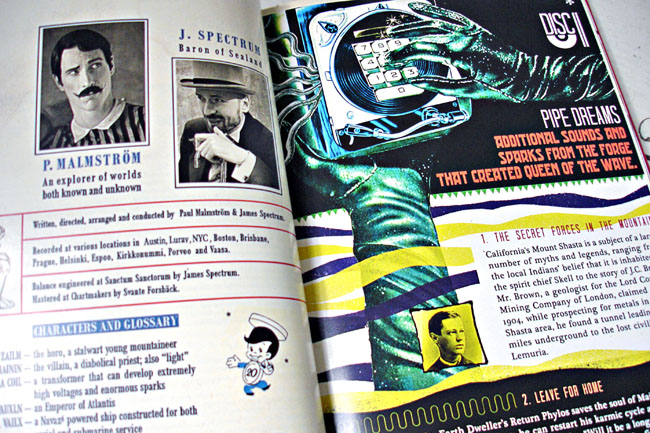 One of the reasons I love Pepe is because there is genuinely no one like them, they are a one-off and a band seemingly working in and across separate time zones whose records sound so out of place you wonder if they'll ever even find reappraisal 20 years down the line. This isn't a criticism, it's to be admired that a band can strike out so single-mindedly whilst ignoring any current forms of music that are deemed 'hip' and 'cool'. In fact it's testament to Pepe and Catskills for leaving off the many remixes they've had over the last releases as, with the exception of Husky Rescue's cover of 'Supersonic', none of them came close to Pepe's vision and sounded like they were trying to force the band into a modern day setting (sorry guys, just my opinion).
The new Deluxe version of their 'Queen of the Wave' album is no different, in fact it ups the ante considerably and throws everything AND the kitchen sink at you over 2 CDs, a DVD and a 64 page booklet inside a hard backed book. The original album is present but the 'Esoteric Pop Opera In Three Parts' has suddenly expanded to three discs, the second with versions, new and unused tracks and an easy-listening style EP of selected songs. The DVD includes videos for singles both new and old as well as stems for budding remixers. Everything about it says EPIC, the original album is one in itself but bolstered by the 2nd disc, DVD and a book that has crammed enough material for 100 pages into 64 then the deal is sealed.
No space is left un-filled and we learn everything from recording history to how they shot the video for 'Night & Day' with real magic tricks and all. The book shouldn't work, it breaks so many rules of what good design is with up to 10 different fonts competing for space on any one page and a layout that's more scrapbook than grid. Yet it does work and adds to the music is so many ways, placing the album visually between steampunk and psychedelia with nods to Tiki and Analogue electronics from the golden age. One minute you think you're looking at an issue of Practical Electronics then it's a poster in the style of a traveling circus or a Richard Hamilton-esque collage.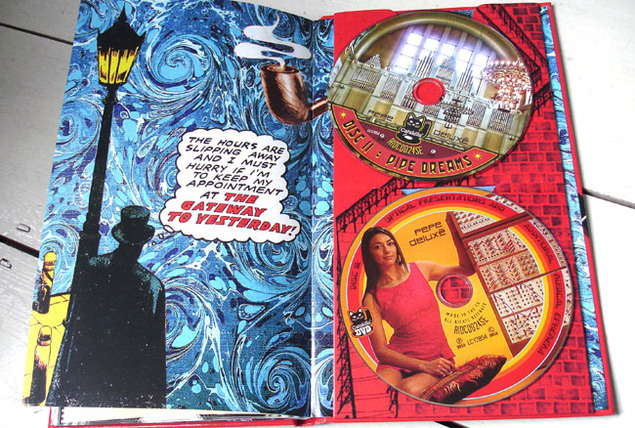 Anyway, enough of me blathering on, check the video below as it's another brilliant Pepe production with the classic 'Virtual Chicken Little Funk Operator' set to become legendary. You can BUY the deluxe package from Catskills HERE.