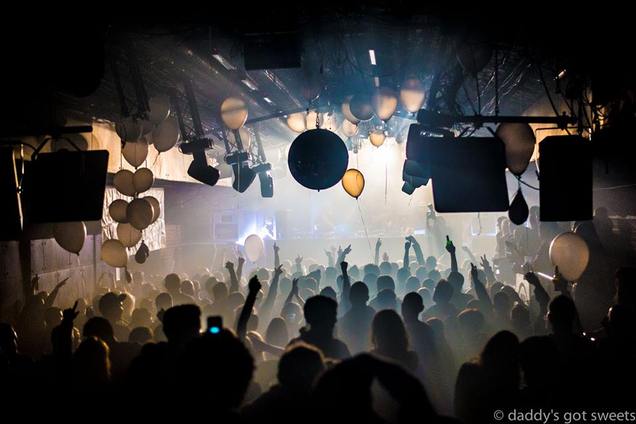 What to say about last Friday's Solid Steel 25th anniversary at Fire in London? It was amazing, exhausting, exhilarating and unique at different times. I personally had a great night and haven't danced so much in years (mainly to Robin Hexstatic's amazing Acid set in the Light Box).
I heard fantastic music in all three rooms, it's just a pity I couldn't actually be in all of them all night. DK, PC and I surprised people by doing an unannounced version of the 'Now, Listen' mix CD from 2001 – unrehearsed and mainly mapped out at sound check. Cheeba, Moneyshot and I managed to just about pull off the Paul's Boutique 3-Way mix and PC stepped up afterwards with a rousing Nelson Mandela speech (RIP) and straight into Ritchie Havens''s 'Going Back To My Roots'.
Here are some photos of the night by Beth aka Daddy's Got Sweets and there are more over on Resident Advisor. (Coldcut meets The Orb flight deck, Matt Black and Alex Paterson and 3-Way Mix kit photos by Cheeba and I)
There's a fantastic review of the night here by Raya Raycheva and Joe Muggs did a huge 5 page history of the show with myself, Coldcut, DK and Ninja label boss Peter Quicke for FACT.
I did an interview about the show with The Ransom Note last week, you can read it here and I also wrote a piece about the show and my favourite mix – Coldcut meets The Orb – for The Quietus.
Earlier in the evening, at the pre-gig dinner, DK and I were presented, completely by surprise, with a tongue-in-cheek framed disc by Coldcut, recognising our 'broadest beats, masterful mixing and unerring dedication' to the show over the years