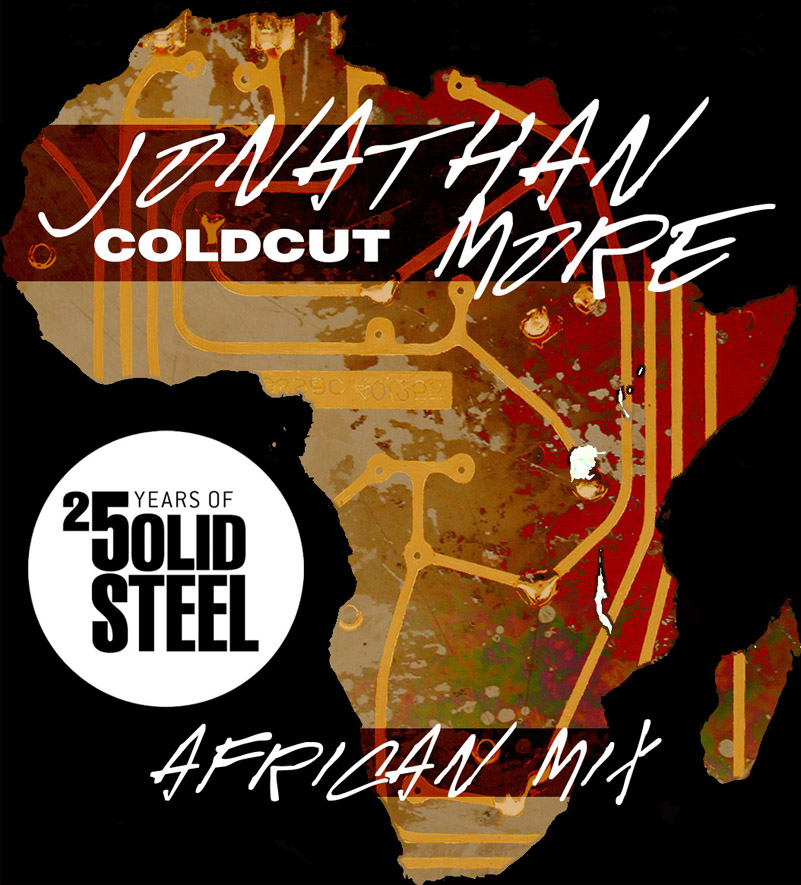 This week's Solid Steel has a definite African slant and I kick things off with a mix of music I call 'Afreaka'. Percussion heavy funk with a tribal feel, from Madlib sample grabs to Malcolm McLaren or Eno & Byrne's imagined ethnic soundscapes. For part two we welcome Melt Yourself Down into the guest slot for a whole world fusion of flavours from Ali Hassan Kuban to the Mad Decent stable.
The band release their debut album on June 17th via the Leaf Label after a trio of killer singles that fuse post-punk Pigbag skronk funk with acid electronics. Catch them on tour across the UK right now with a must see live show that recently ripped Jools Holland's 'Later' show a new one. Check out their site for date, music and merch.

Jon More fills the Solid Steel 25th slot with a mix of African music proper. Over the past quarter of a century, if there's one continent that has been well represented since day one, it's Africa. Coldcut have always dug deep into it's rich musical heritage and Jon More displays another fine selection of Afrobeat and African inspired music. There's Bala Miller from Nigeria, Alemayehu Eshete from Ethiopia and Julien Babinga from Congo, plus music from Ocote Soul Sounds, Shina Williams and Troubleman.