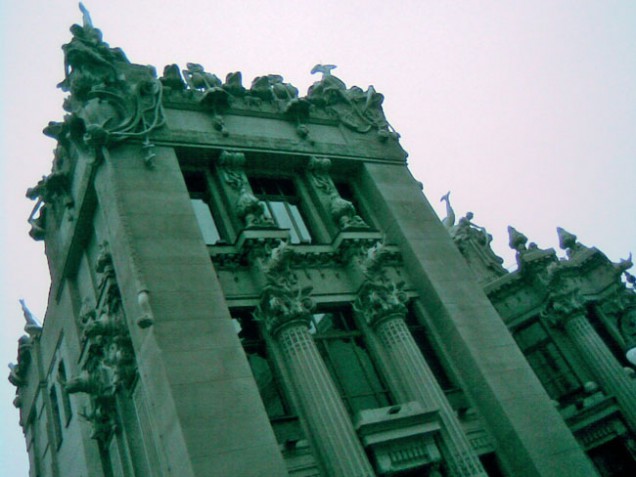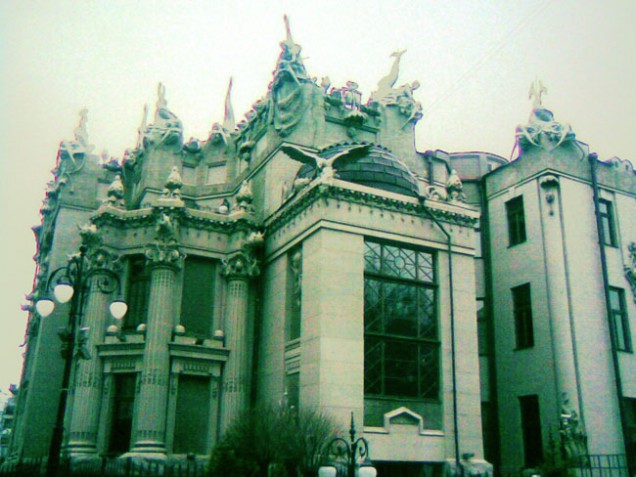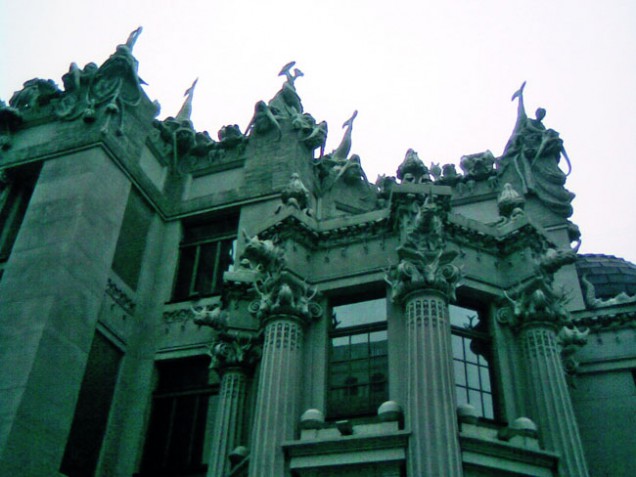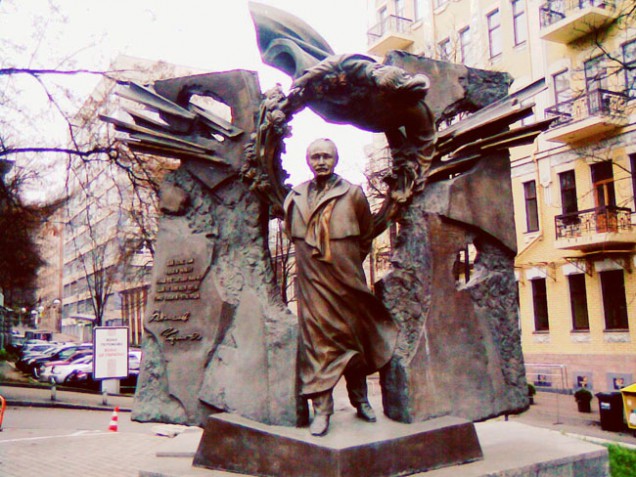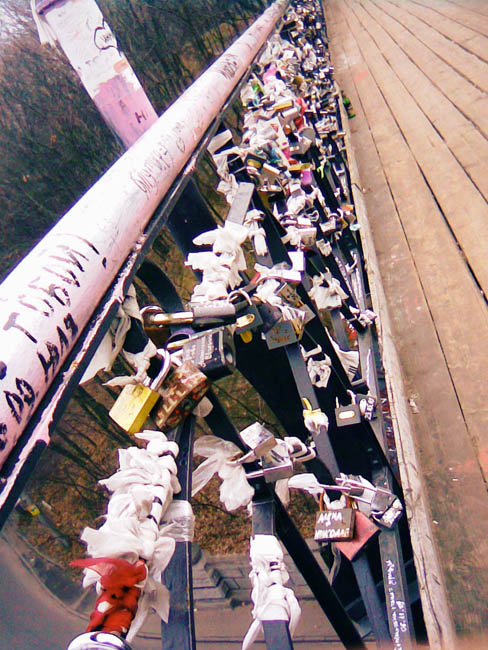 Sorry for the atrocious pun in the title but if I didn't do it then someone else would have. I was in Kiev over the weekend and was overwhelmed by the sheer enthusiasm of the crowd there. As soon as I walked into the club I was asked for my signature including someone who had printed out the cover of the last EP on a sheet of paper for me to sign. The Ukrainians aren't backwards in coming forward and I was passed many notes during my set as well as being asked to play tracks so I thought I'd show a few of them here.
I've been collecting these notes for years and plan to show more of them on here at some stage, they deserve their own little section really as some of them are brilliant. These show the different expectations of the crowd and also what they expect of 'DJ Food' – something I'm mindful of but which can change depending on territory and my mood. For instance, I don't play much DJ Food material in my DJ sets, something I've been aware of for years and that will be rectified in 2010. But first on to the messages, the first one I got was: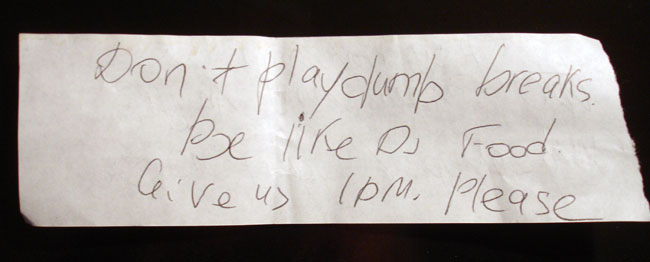 Interesting take on what DJ Food is, I have nothing against IDM but I don't play much of the genre unless the author is literally referring to it as Intelligent Dance Music – which could mean a number of things to many people. I started my set with some no-brainer breaks and beats to get things going without being too clever before I settled into a groove so I can take that one on the chin.
Next I got this from a girl who looked very exasperated when I told her 'no':

As much as I love the record (and I know others do) most of it just isn't dancefloor material and the couple of tracks that are don't have the sort of production that can compete with current music. I'm going to remix a couple of bits and beef up the production for my sets at some point though but I've played stuff before and it's home listening headphone music for the most part. Tricky 3/4, 6/8 and 7/8 time signatures, spoken word and 80 bpm or lower tempos aren't the kind of thing to set clubs on fire. I've always been a DJ before I've been a producer, subscribing to the Bambaataa, Flash, Double Dee & Steinski and Coldcut schools of DJing. This means mixing musical styles as well as beats, tempos and trying to add a twist of humour occasionally into the proceedings.
The more I play east of Europe I find that part of the audience is still expecting the DJ Food and Ninja sound of old in my sets -ie Trip Hop, breaks, Hip Hop and jazz-based sampled music. This forms a very small part of my sets at the moment as little of anything that falls into this category excites me and the bits that do are not always dancefloor friendly. I played very little electronic stuff in this set but maybe I should have tested the waters a bit more. Shortly after that I got this: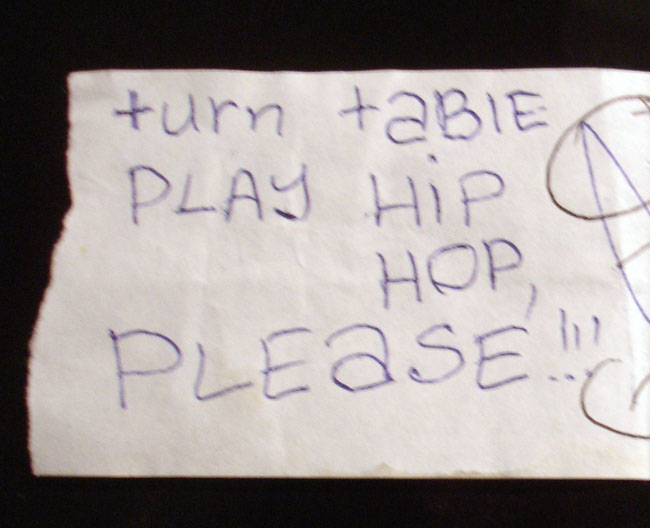 I really appreciate that people add please on the end, it really makes a world of difference. I got this just as I'd gone into drum and bass so I wasn't about to about-face and revert to something else as jumping all over the place stylistically ruins the groove and pace of the night. So, the drum and bass went down pretty well with a portion of the crowd, especially with the obvious classics. Shortly after I finished with the d n b and the same guy pleaded with me again for Hip Hop, I got this note from him: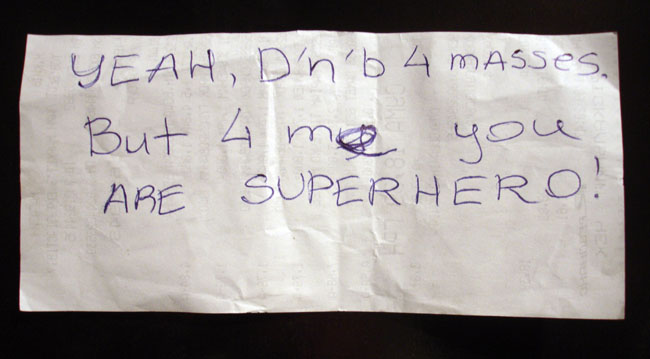 Well, he went home happy in the end but I suppose it looks like I'm not really playing what people expect! I chatted to several people after the set, who were all very complimentary, before heading off to the hotel for the night. The next day I had the opportunity to look around the city a little with my host Bogdan before heading off to Budapest. The bridge railings with all the padlocks and messages is a place lovers go to 'secure' their love for one another although apparently there have been several people jumping to their deaths as well! The house with the strange sculptures on the roof is the Secretary to the President's house, originally built by an architect years before the revolution on land it was thought was un-buildable on.