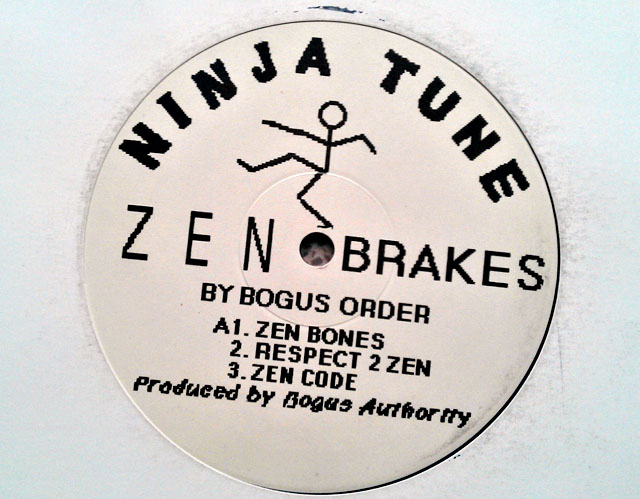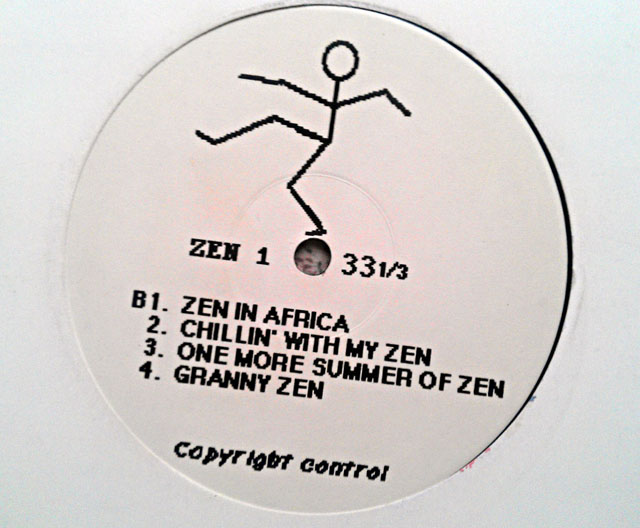 Ever seen one of these? Nope, me neither, a digger named Nigel Smith mailed me these pictures wondering what it was he'd found many moons ago.
I said: "I'm presuming it's an original promo / test pressing of Zen1?"
Jon More replied: "that is the original zen brakes"
Matt Black said: "its the test pressing. this is what I meant by the ORIGINAL original Ninja which I drew!"
Peter Quicke commented: "ha yes, first white label run, fond, vague memories

although before my time of course".
Nice find Nigel