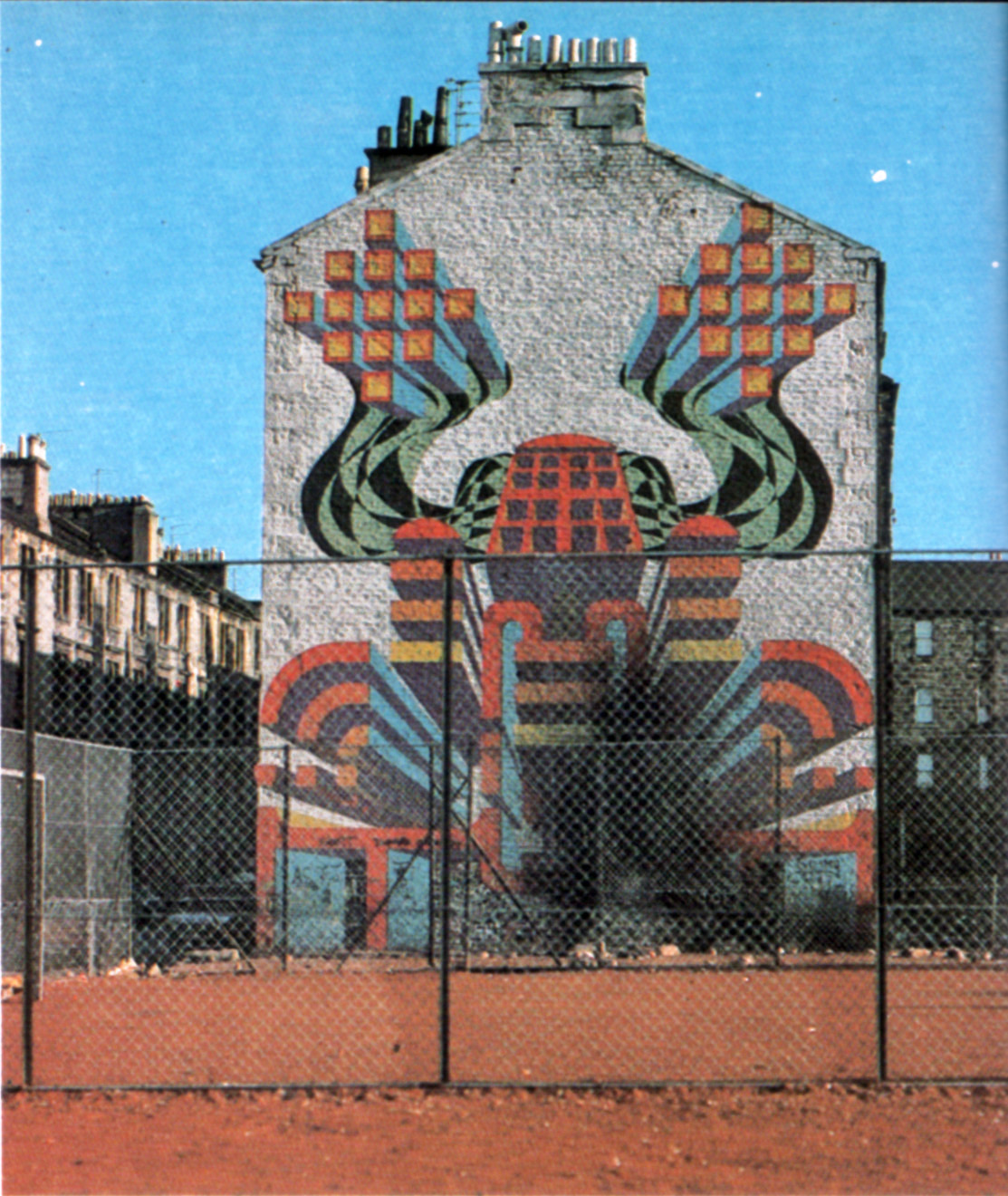 I discovered this mural by Scottish artist John McColl in a book – Painting The Town by Cooper & Sargant – last week. Researching John and any more of his work reveals scant info, he appears to have been part of the Glasgow League of Artists co-operative in the 70s and this image is possibly enlarged from a canvas. It was part of four works commissioned by the Scottish Arts Council for the Gables End Mural scheme in the city, the others being 'Hex' by Stanley Bell, 'Celtic Knot' by James Torrance and 'Boy on Dog Back' by John Byrne.
'Klapa II' though is something else, I'd love to see the original and any more work from this period by McColl but there's nothing out there it seems. Anyone with any more info please let me know.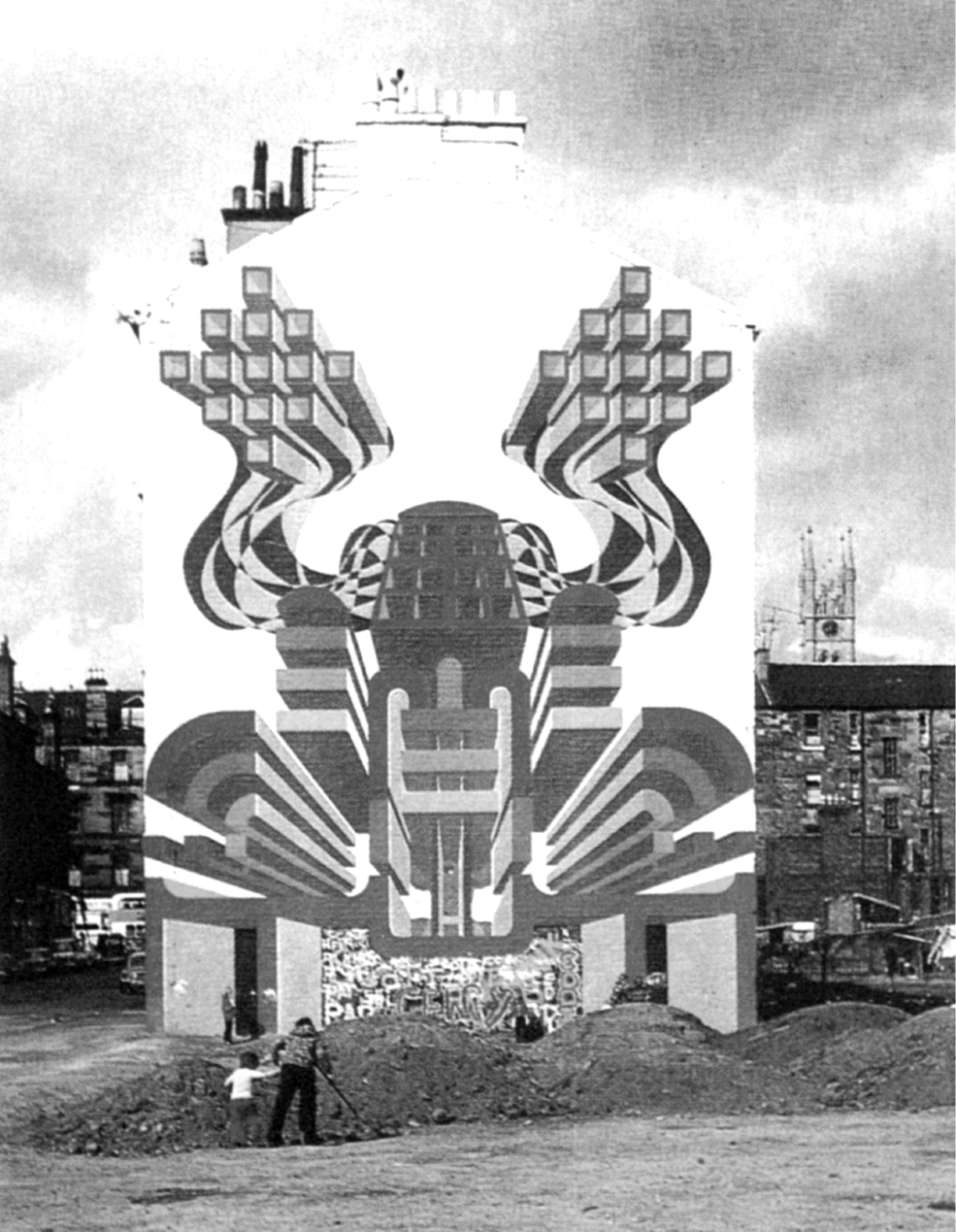 A black and white version of the bottom image, taken from the book, 'Cultural Devolution – Art in Britain in the late 20th century'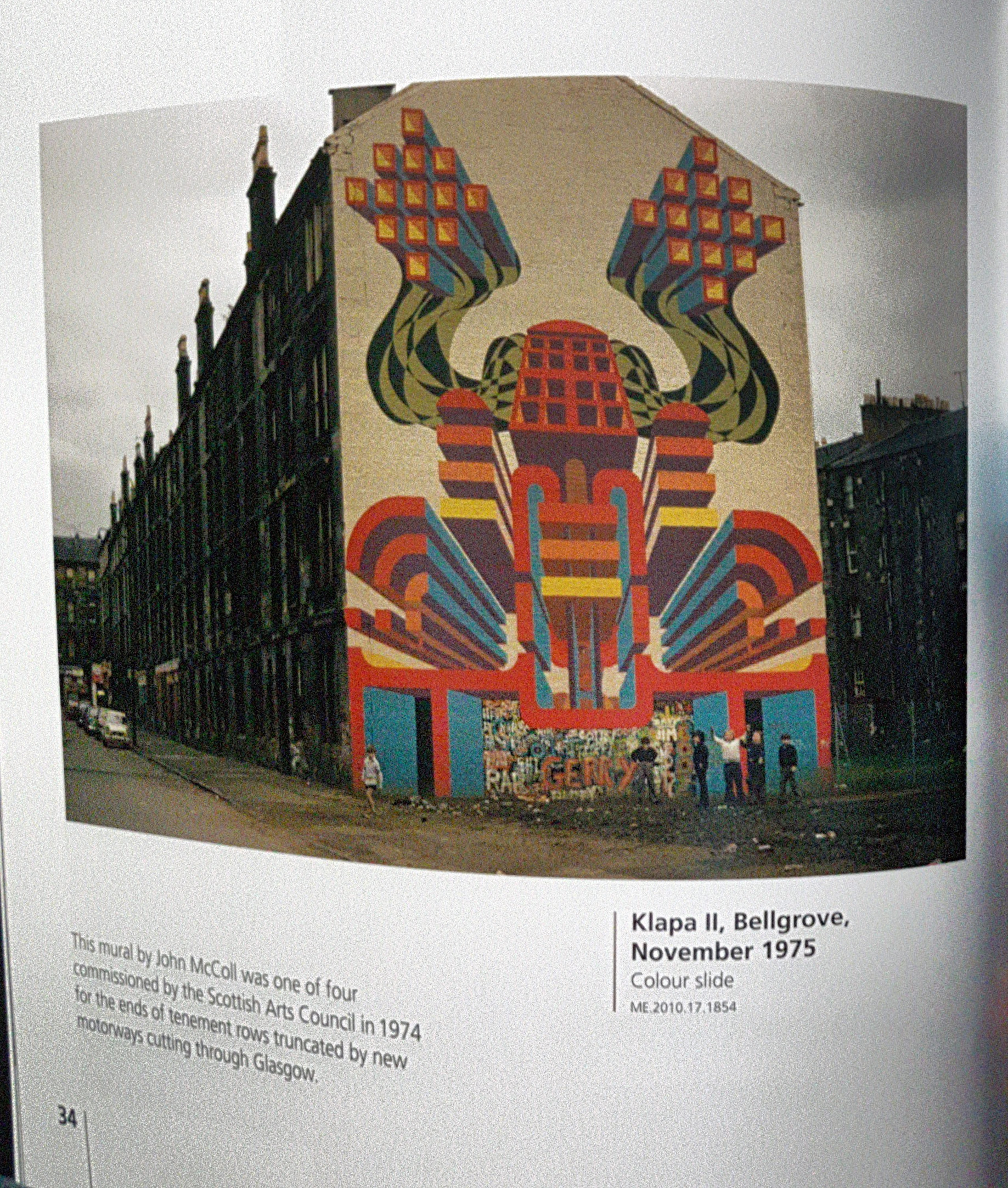 The mural featured in Eric Watt's 'Coming Into View' book of photos of Glasgow.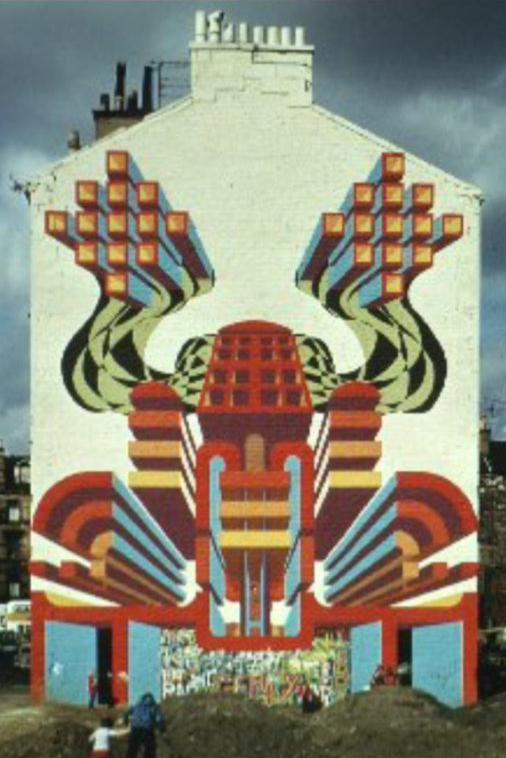 A few images of Stanley Bell's 'Hex' (two versions it seems) are here
and more info on UK murals at the amazing For Wall With Tongues website.