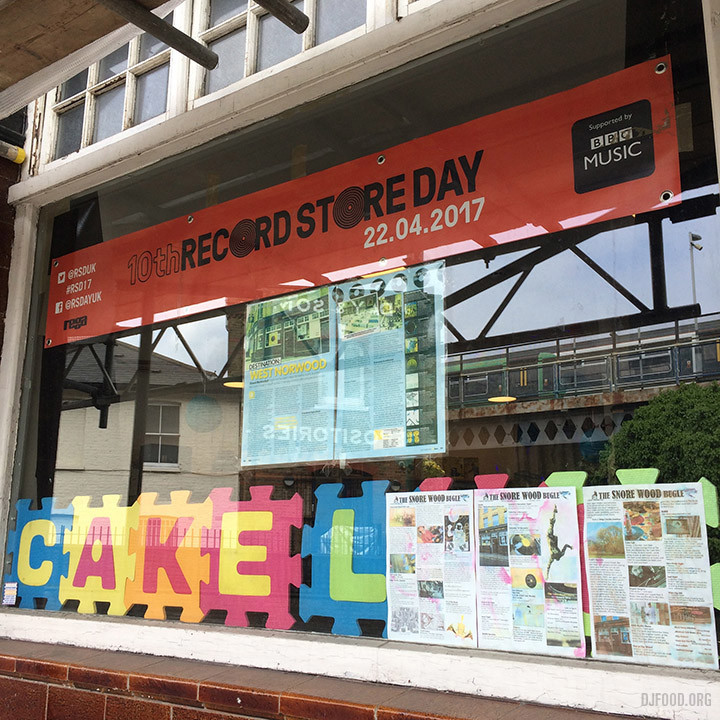 Saturday was Record Store Day 2017 and dragging myself out of bed and down to Rat Records in Camberwell was well worth missing a lie in for. The shop was heaving when I got there after 10.30am with one punter reportedly spending £1,400 already!! The bulk of a huge collection from a Scottish indie collector was making its debut in the shop and there were multiple copies of some sought after items flying out the store. I spotted the 10″ Rephlex 4×10″ Radiophonic Workshop compilation on the wall, a couple of copies of the JAMMs '1987′ LP and multiple 45s of The White Stripes' 'Seven Nation Army'. I ended up spending far too much and all of it secondhand, no official RSD releases at all. Sadly I don't have any photos of that but it was a blast and it's always a pleasure to chat to Philippe, Pete and a rare sighting of owner, Tom.


After a quick lunch break it was over to West Norwood to The Book & Record Bar to score some new releases and play a set in store after Alex Paterson, Andy Higgs, Mr Parker, Dave Laine and Pete Williams. I decided to play something quite 'up' and plowed through a pile of beaty hip hop and classic house/acid/rave 7″s to a bustling shop. I also managed to score all my wants and start going through a small collection of German 45s that had just come into the shop before giving way to Oliver Sudden on the decks.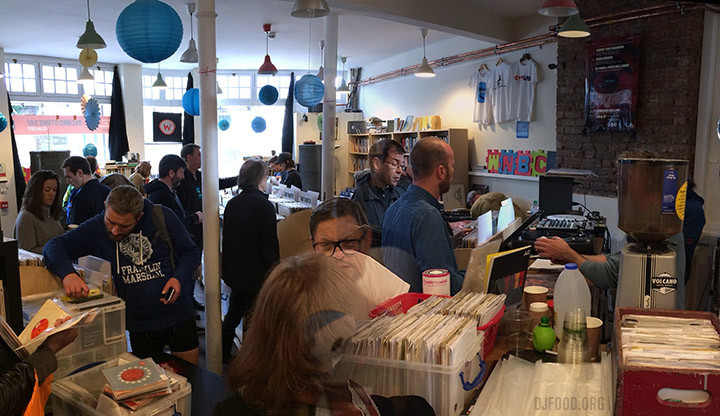 All in all a fantastic day, not chasing crazy limited editions up in town but staying local and going to the record shops and hanging out in them which is what we should be doing first and foremost. People buying and selling records on the web are missing the point of RSD, it's called Record STORE Day, go and support yours on more than one day a year. Shops like the ones above are hubs for people to come together and connect, form alliances and get creative, I've met so many good people through them, long may they flourish.