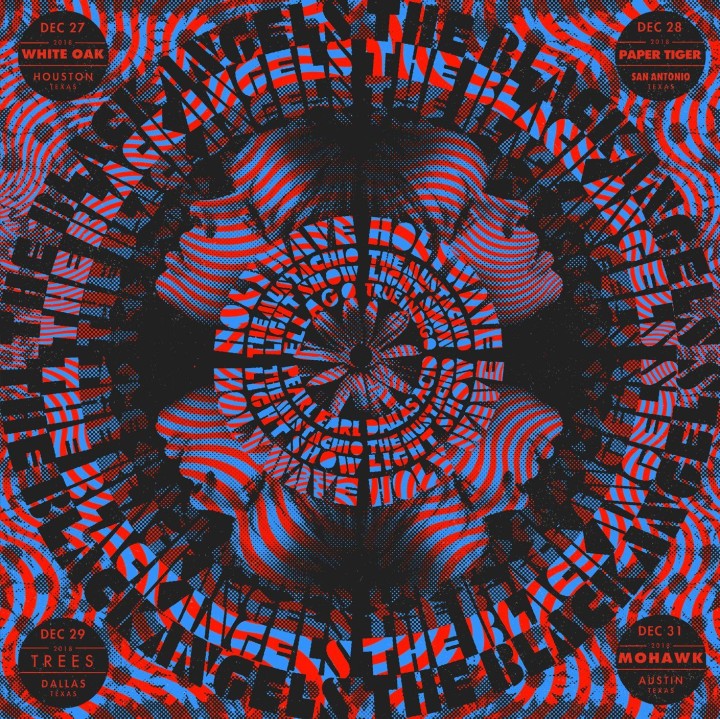 (above poster by Rob Fitzpatrick / @_rf82)

When discussing psychedelic poster art from the 60s and 70s you often read about 'The Big Five', namely Rick Griffin, Victor Moscoso, Wes Wilson, Stanley Mouse and Alton Kelley. Of course there were many more; Martin Sharp, Nigel Weymouth, Hapshash & The Coloured Coat, Bonnie MacLean, Peter Max… all and many more can lay claim to have contributed to a new movement in poster art that took from Art Nouveau, Op Art and Surrealism.
With a new wave of psychedelia in music prevalent for a good decade now, who working today is pushing the envelope in the same way as these graphic giants? There are plenty of illustrators and designers creating very passable versions of the 60s style across record sleeves, posters, T-shirts and videos but, rather than rehashing the past glories of the 60's greats, who is approaching the psych era in the 10's with a fresh eye? Here's my stab at calling who will be remembered for their work in this arena in decades to come.
It's fairly evenly divided between Brits and Americans (with the exception of Sweden's Robert Gnista and South Africa's Simon Berndt) and the UK brings more photo collage and attempts to convey the analogue process' of print to the table whilst elsewhere designers adopt a more illustrative approach, slavish to the original 60s ethos.
Luke Insect (UK) www.lukeinsect.com
Nate Duval (US) www.nateduval.com
Mishka Westell (US) www.mishkawestell.com
Rob Fitzpatrick & Christian Bland (US – Levitation Festival)
Andy Votel (UK – Finders Keepers label owner / designer, formerly Twisted Nerve records)
Robin Gnista (Sweden) www.robgnista.com
Simon Berndt/One Horse Town (South Africa) www.onehorsetownillustration
Weird Beard (US) www.wb72.bigcartel.com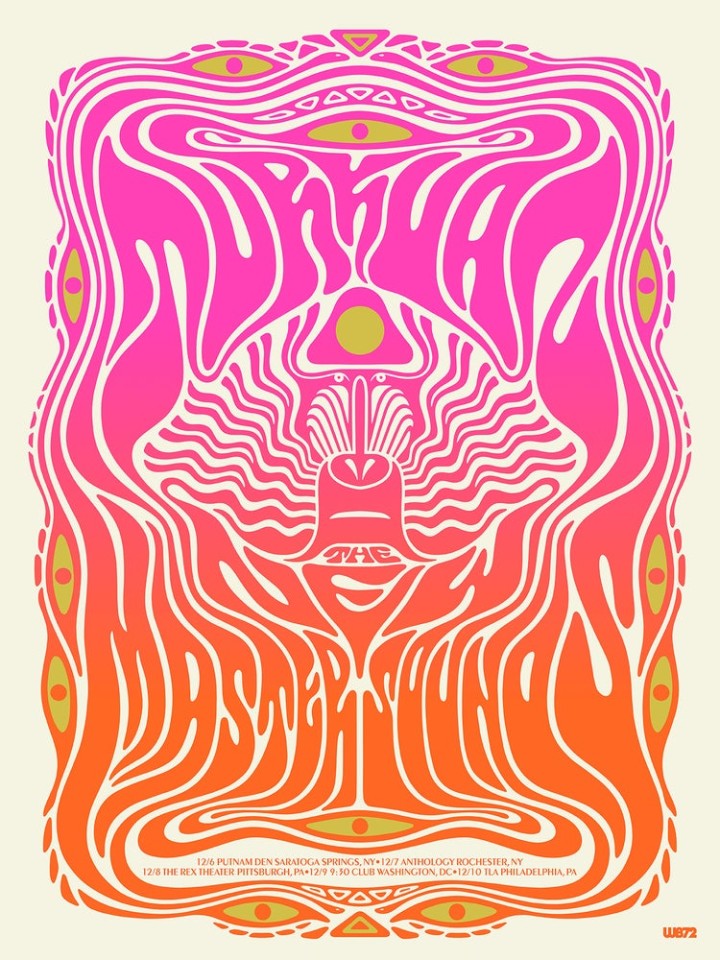 Julian House (UK – Ghost Box label owner, designer at Intro)
Fez Moreno (US – artist for The Electric Church) @fezmoreno
Nick Taylor – www.SpectralStudio.co.uk