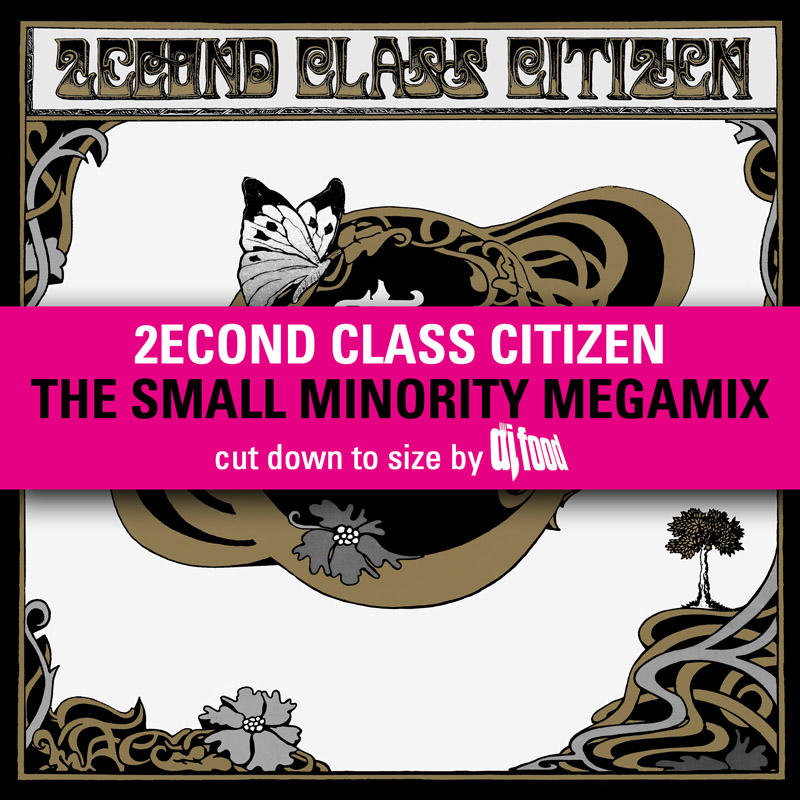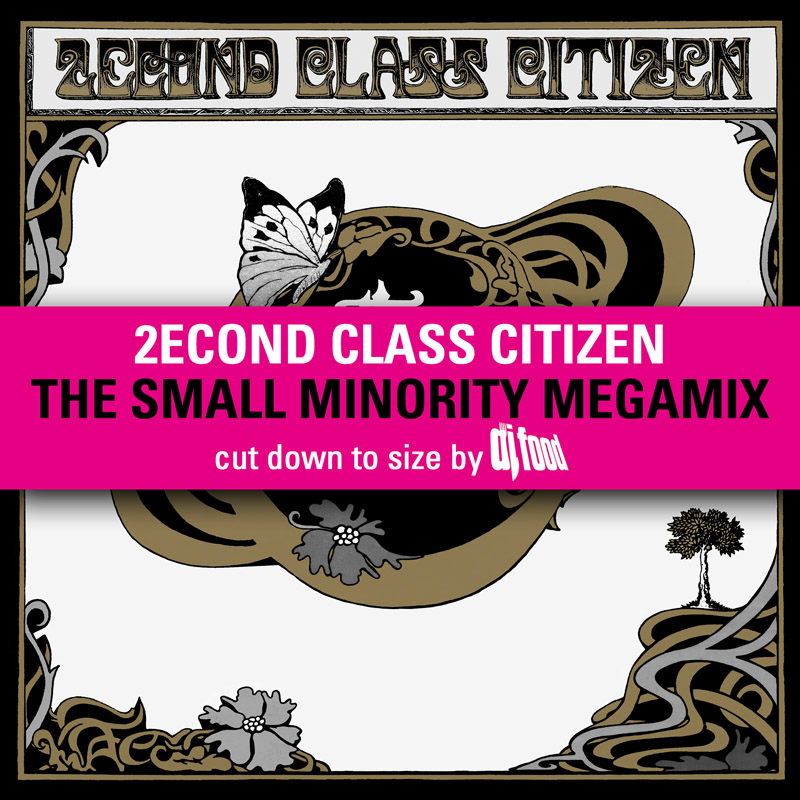 May I present for your delectation: a personally mixed, sliced and diced preview of 2econd Class Citizen's forthcoming album – 'The Small Minority'.
I've been lucky enough to hear it in progress over the last 2 years and it's changed and developed to a point where it really all holds together as a complete album rather than a collection of separate tracks.
This is definitely up there alongside DJ Format and Pepe Deluxé as one of my albums of 2012 already. It will get compared to DJ Shadow's older work but the folk stylings and Aaron's violin playing set it apart. If you enjoyed 2009's 'A World Without' album – available to listen to in full here – then this is the logical progression.
This mix is available to download from Bandcamp but it's only streaming via Soundcloud at the moment. It was a real labour of love and I think I managed to get elements from all the tracks in there at some point including a remix of the single 'Outside Your Doorway' – see if you can untangle it all when you listen to the LP.
The full album is available on Equinox Records on May 25th, on CD and double vinyl with a gatefold sleeve plus digital download (Juno will have it a week early). The artwork you can see below is by label boss Gunter Stoppel, the man responsible for the overall look of the label as well as the day to day running of it.