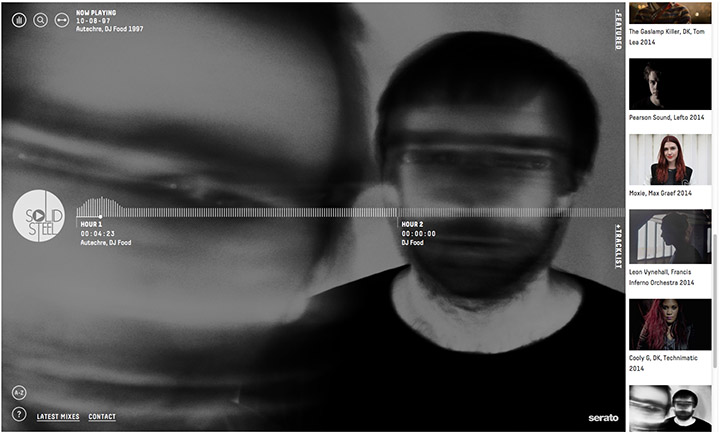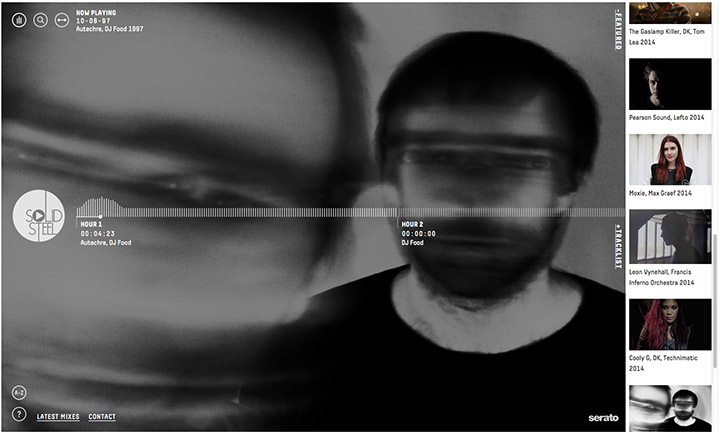 We have a brand new Solid Steel website, built for us by antipattern, which finally does all the things we wanted it to do with the vast archive of mixes we've accumulated from the last 27 years. We're very pleased with the results as the site is full of easy to navigate touches that leave plenty of room for a gallery of artwork and photography to grace your desktop, tablet or phone whilst you listen.
Here's a quick walk through: (above) Main landing page with Featured mixes bar on the right – just tap Featured to close it. (Below) Once a mix is selected just hit play on the Solid Steel logo on the left, you can jump through the mix once it's loaded or pause by tapping the logo again. Click Tracklist to open a side bar with a scrollable tracklist.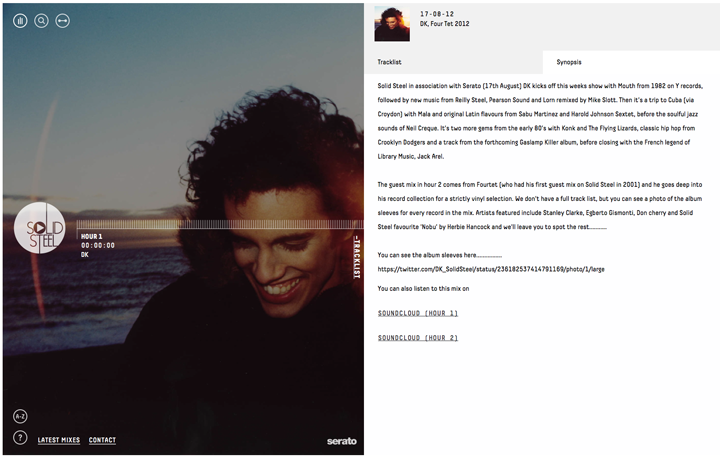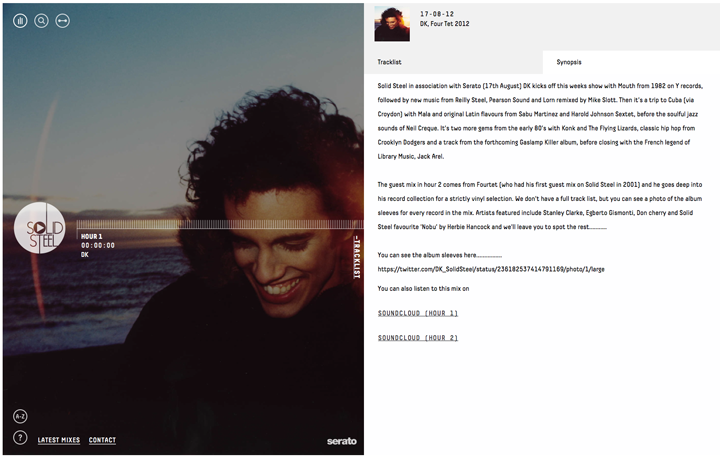 (Above) Click the Synopsis tab to bring up details of the mix plus a link to Soundcloud where you can find the mixes and leave a comment or download. (Below) If you fancy finding an old mix there are several ways of accessing them: the good old Search button in the middle of the three top left circles or the Timeline button next to it which brings up a new graphic showing the decades from 1988 to the present.
(Above) Click the Year you want and a side bar will appear with a scrollable list of all the shows from that date. You can also then scroll vertically through the years too. (Below) Finally there's an A-Z directory down at the bottom left so that you can see if an artist you love has contributed a mix to the show, hit the name and all their mixes will appear in a scrollable side bar.




Big thanks again to Suki and Paul at antipattern, go visit their new site, DK for producing the whole project and Tom and James at Ninja for the behind the scenes help.