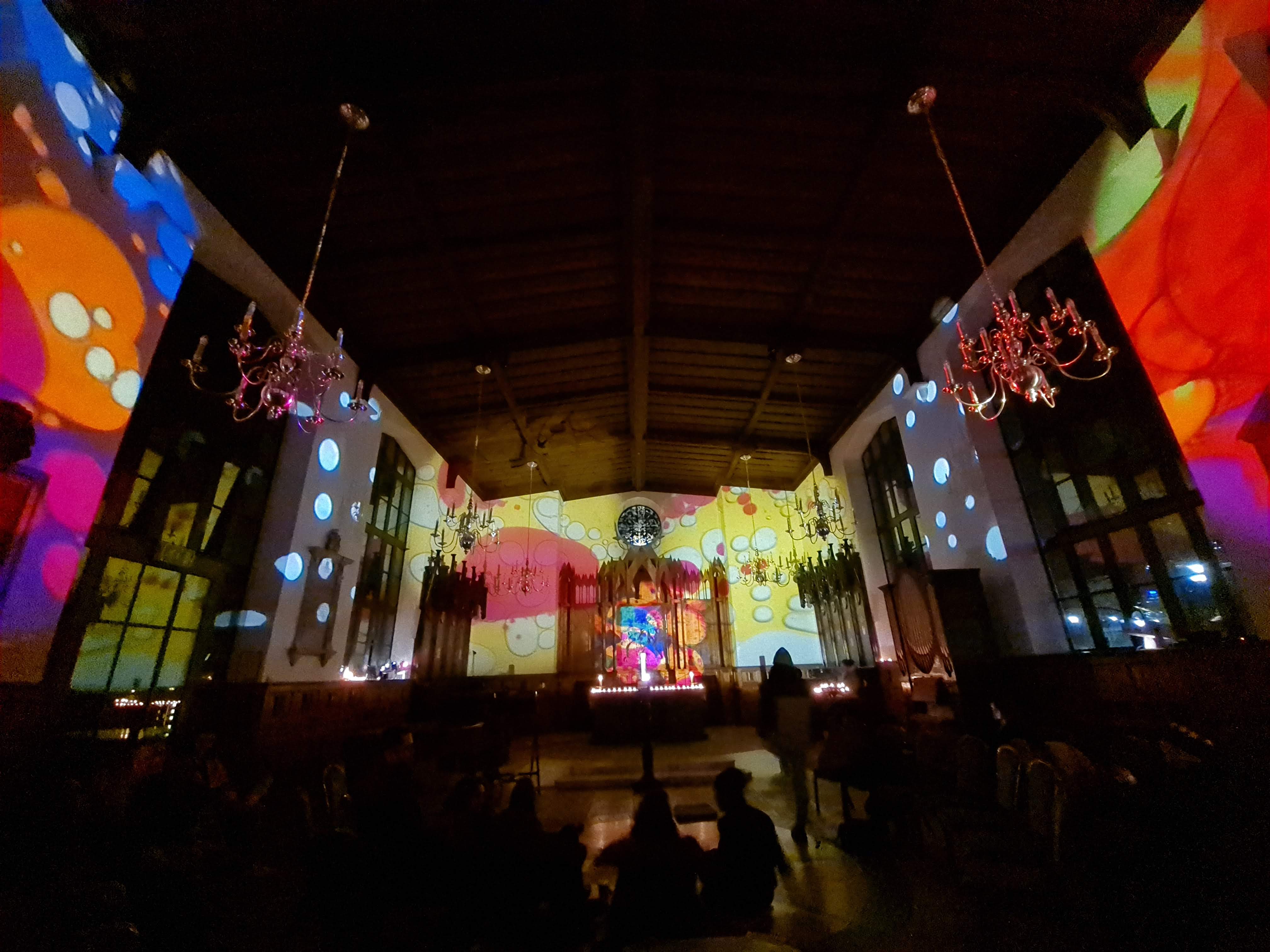 On Sunday evening I took part in a sound and light event at the Royal Foundation of St. Katherine in Limehouse called Candlemas – a Christian celebration of light. Organised by Heena Song and Julian Hand and featuring Paul Naudin, Joe and Janie from Whyte Light Visuals and myself, we set up various points around the site with music and light projections. Joe lit the chapel (above and immediately below) with Heena providing an ambient soundtrack for the master of the house to give hourly sermons over. He stole the show in his all in one, bright red tunic and packed the chapel out.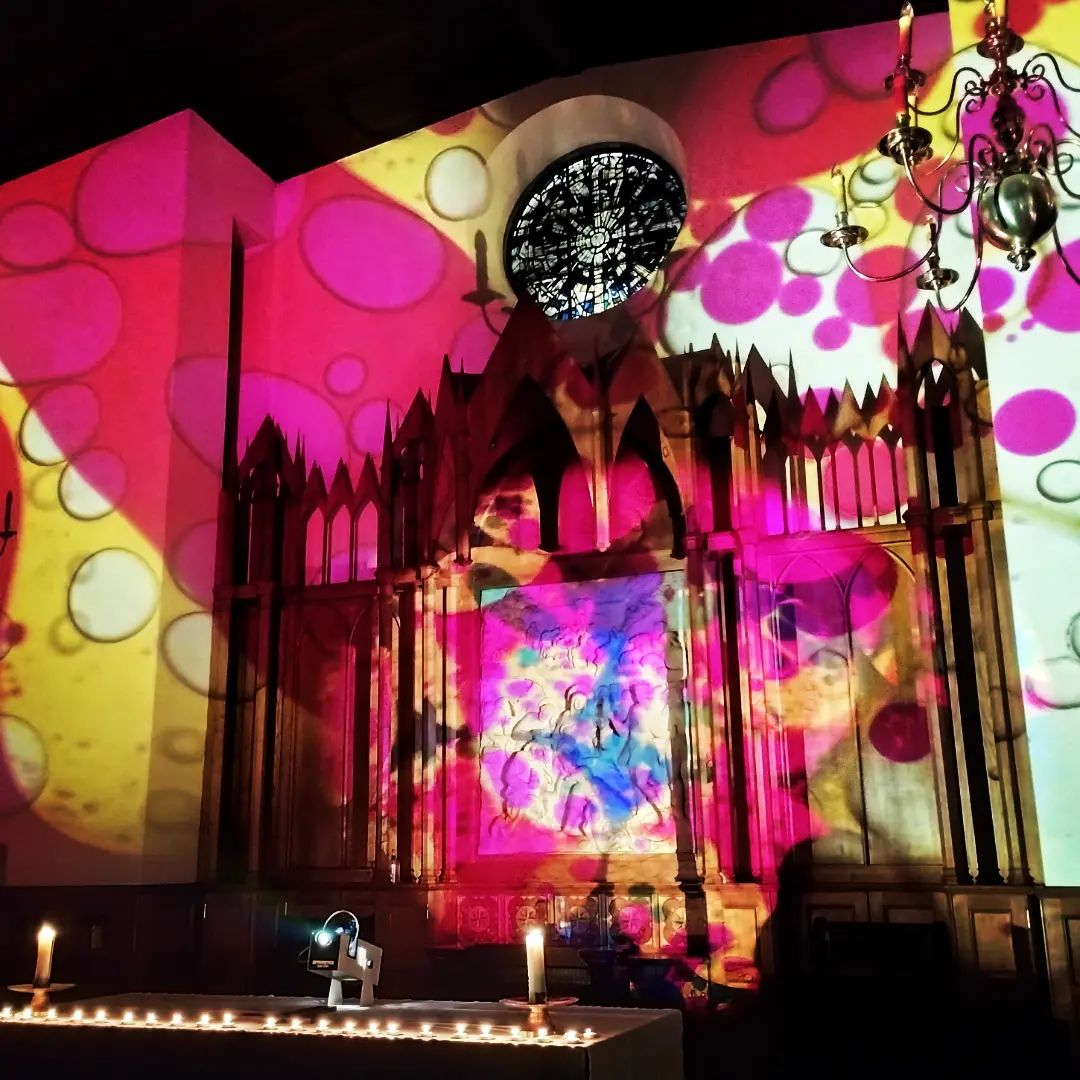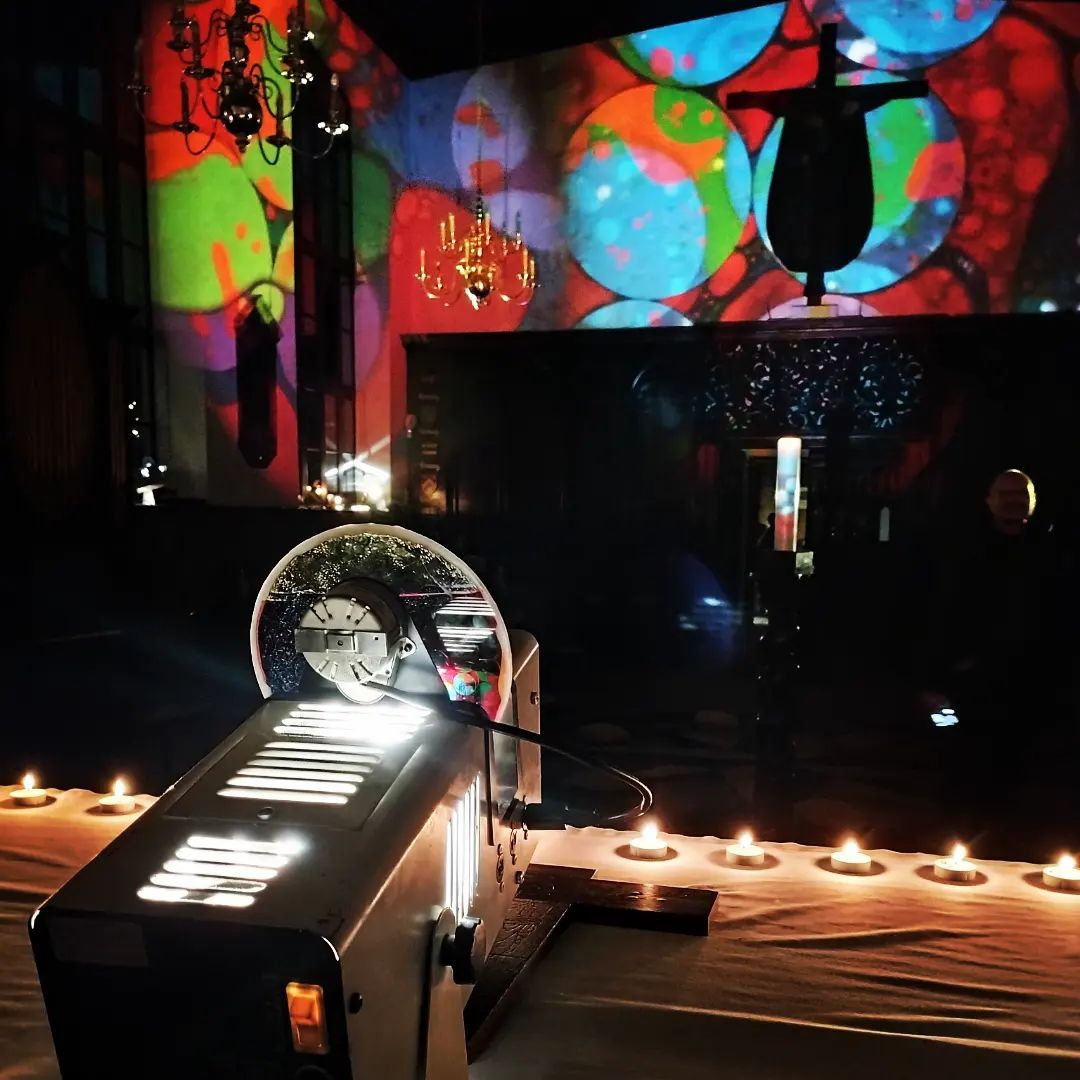 Julian, Heena, Paul and I were outside under a canopy which we projected all over using liquid and FX wheels whilst boiling and manipulating ink on slides from tables full of projectors whilst I provided music for the outdoors.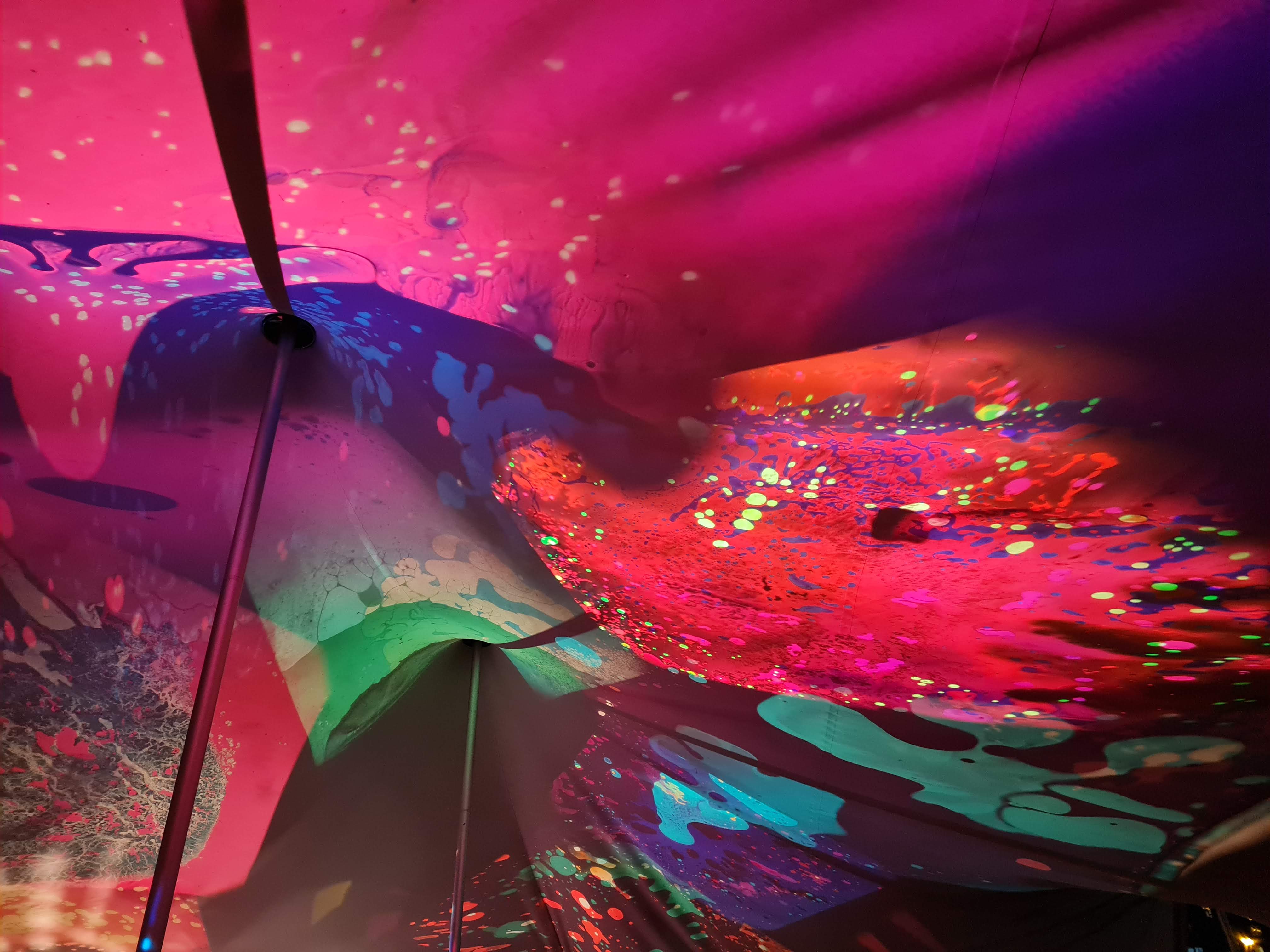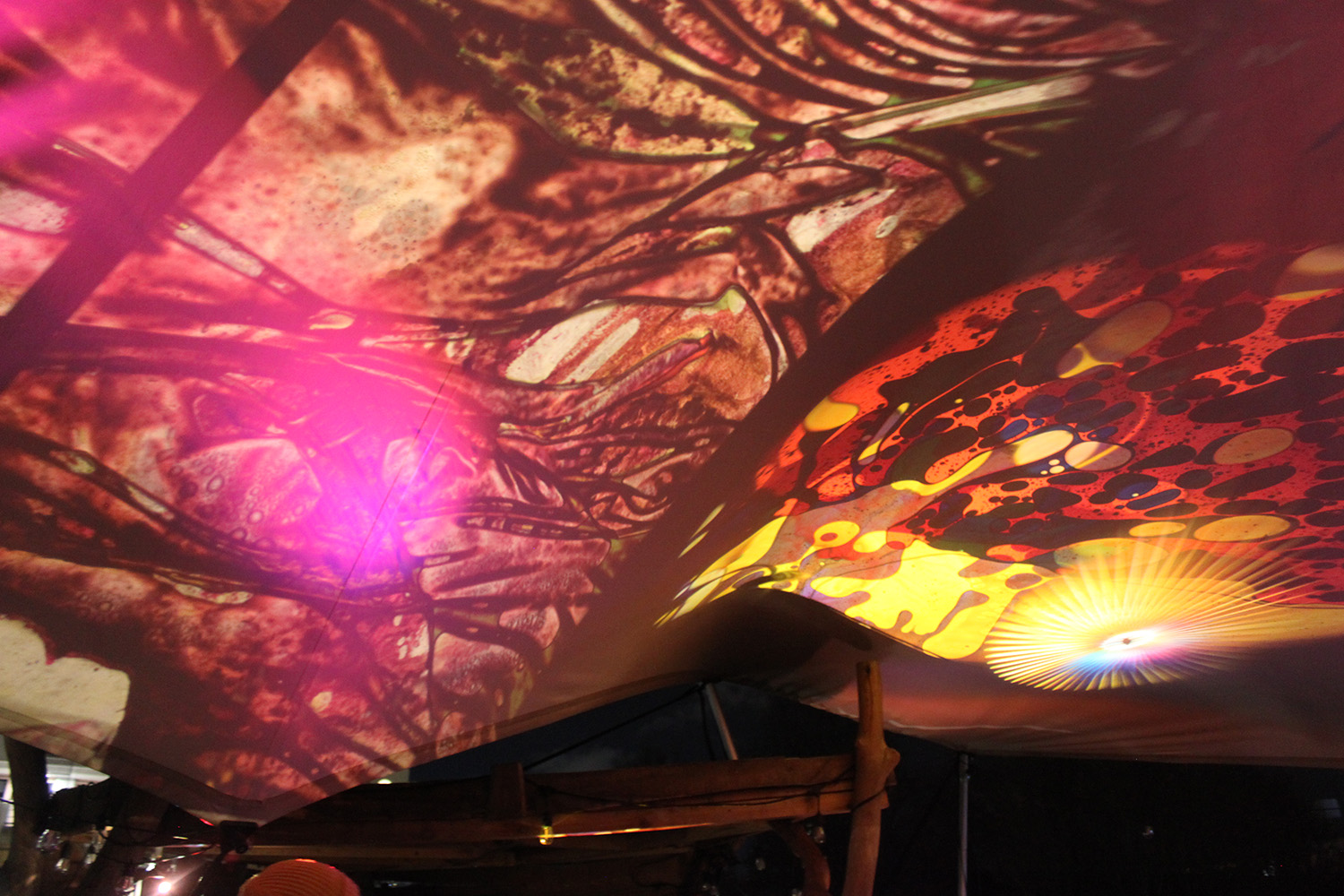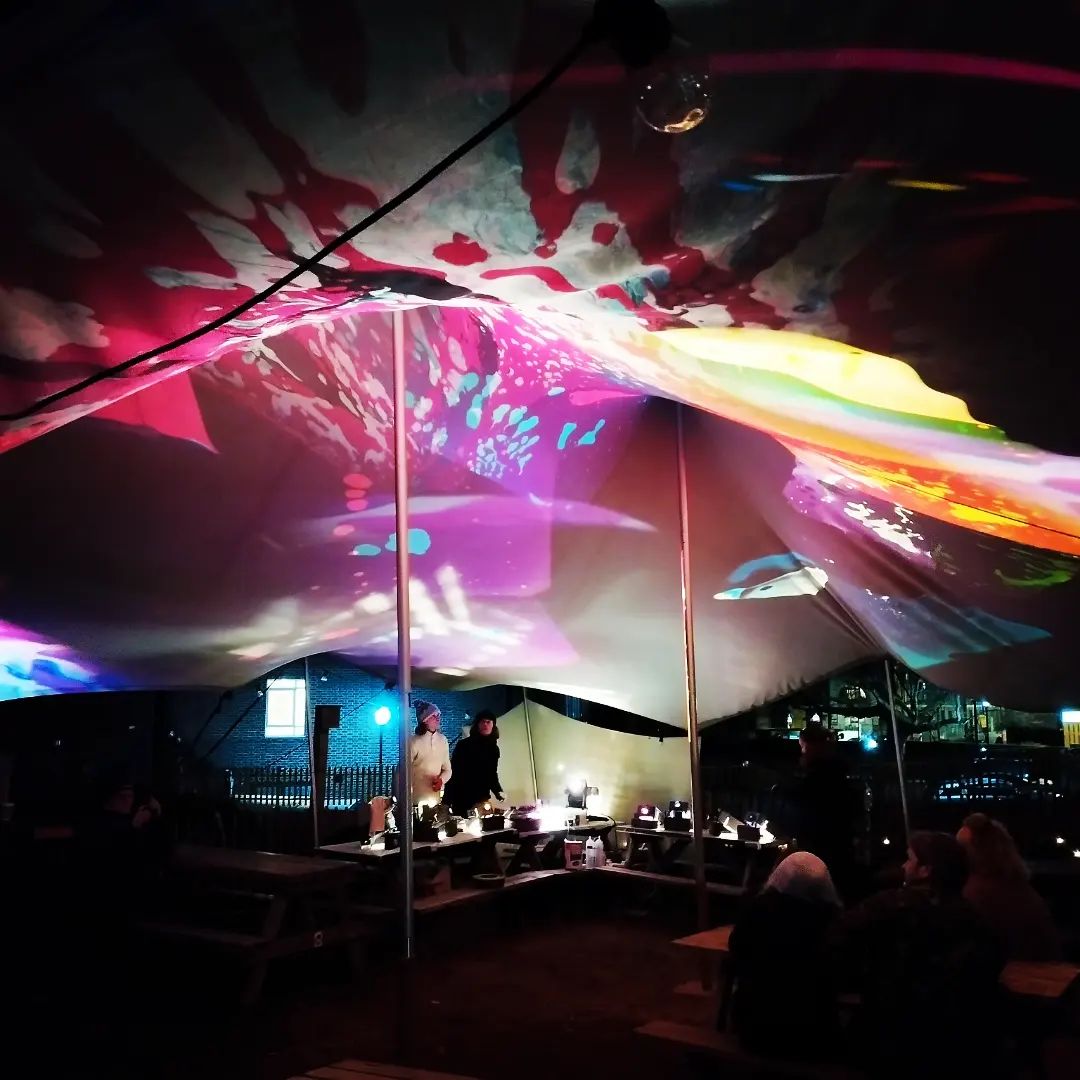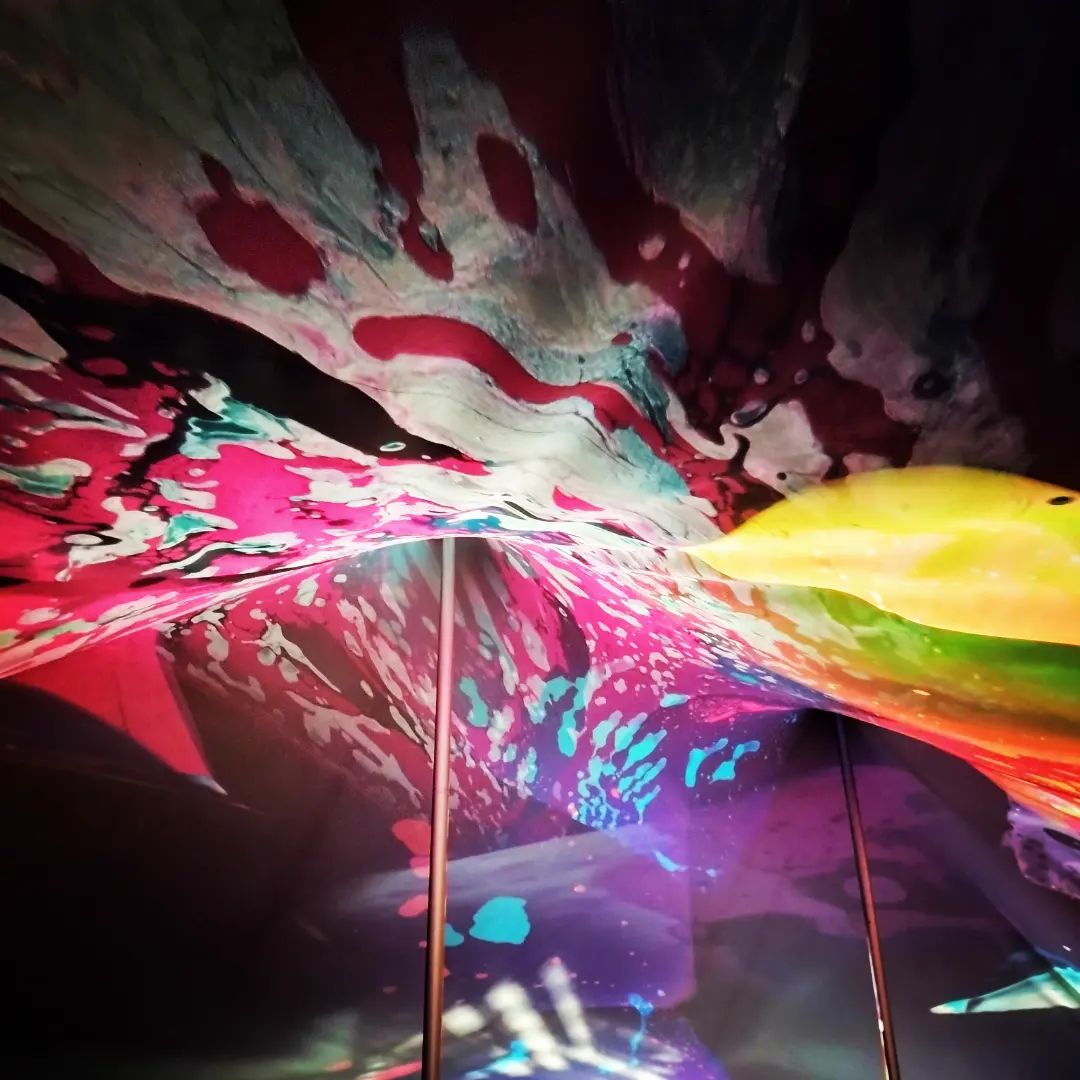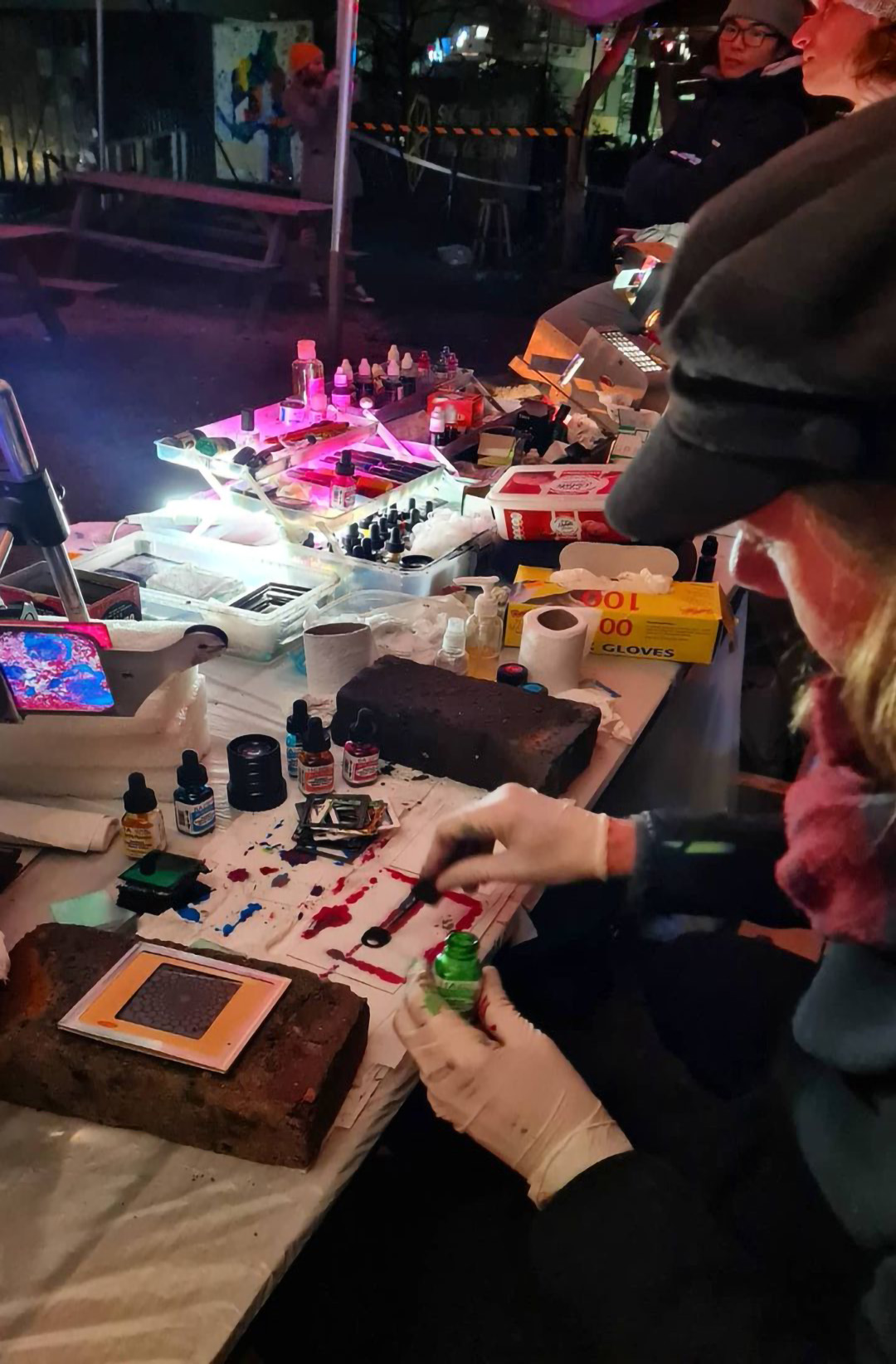 Meanwhile Joe and Janie used glass bowls, inks and projectors in one of the on-site Yurts to show their skills to punters in the cafe area.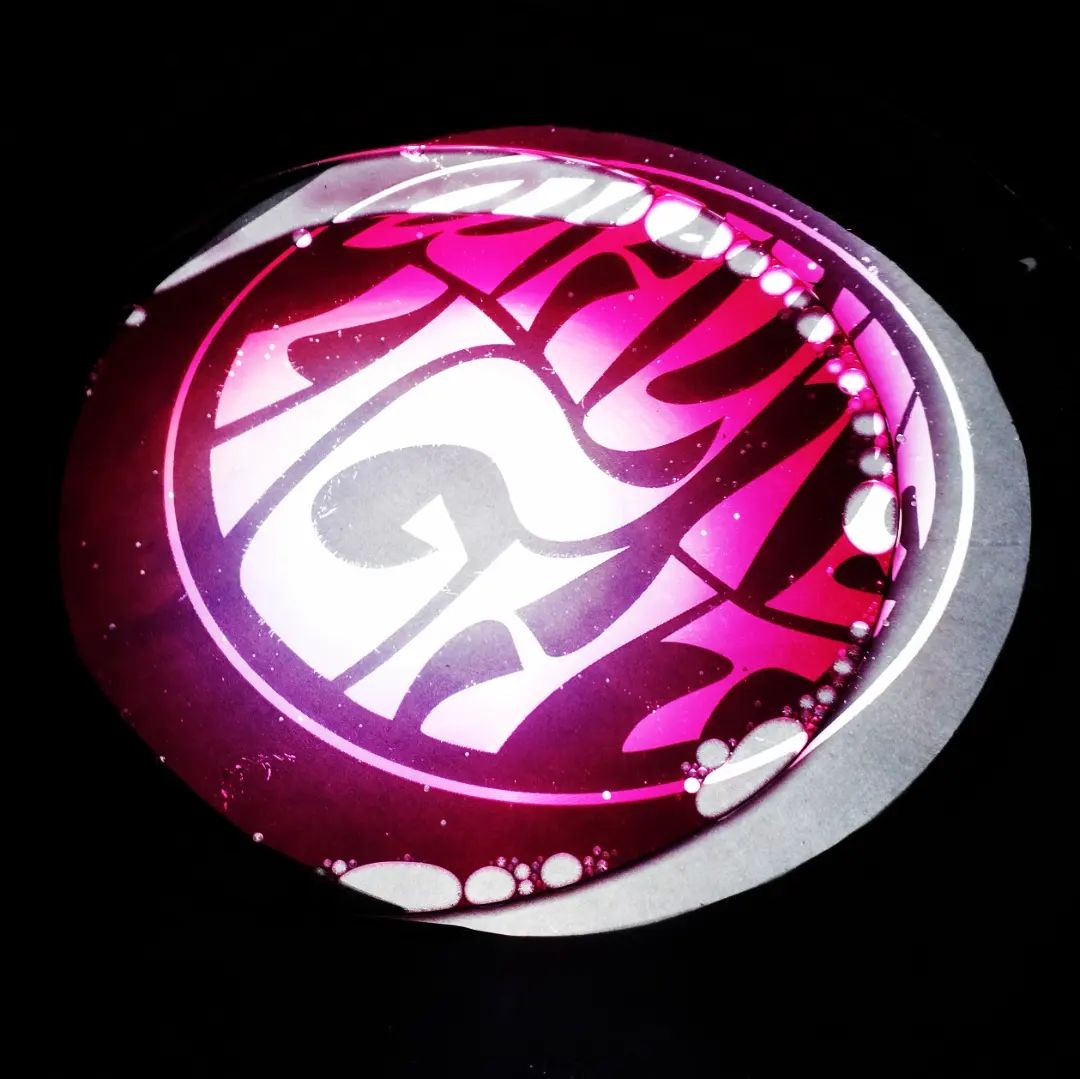 Photos and videos by Karen Steadman, MadVinyl and Pat Grimm.