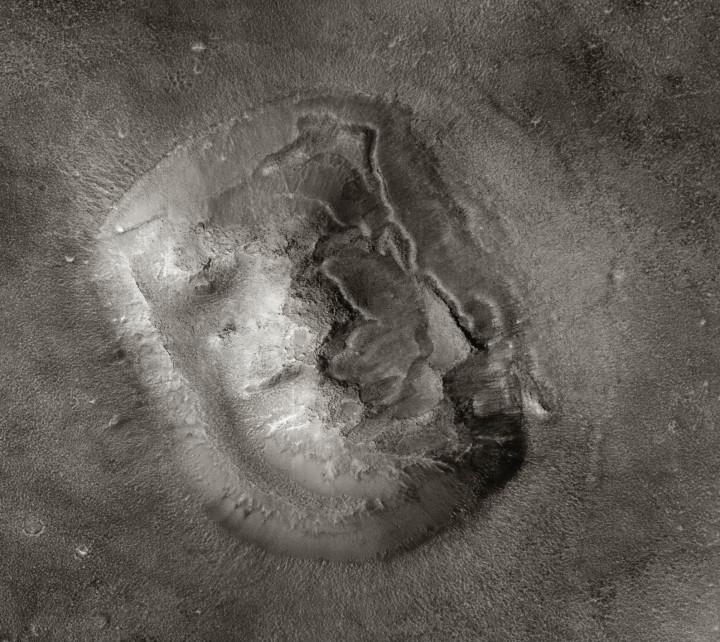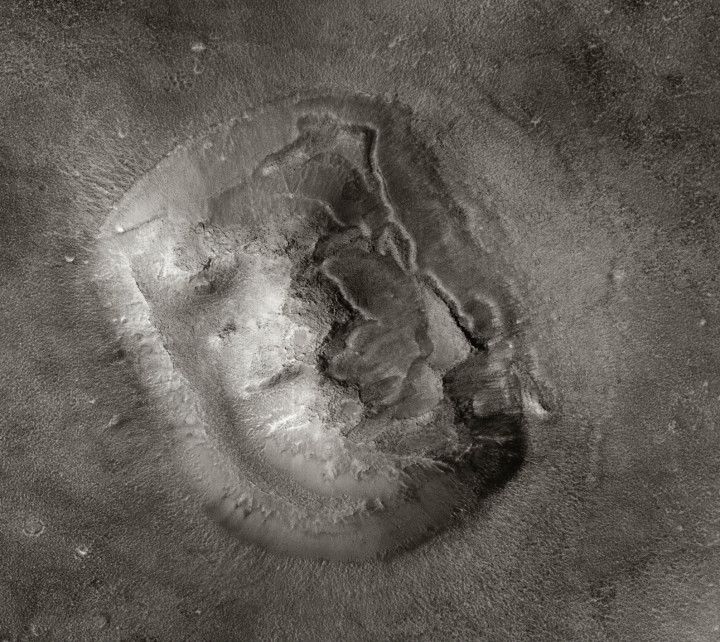 As it's New Year, and this set possibly dates from then, I've decided to put it up for all to hear, not just for subscribers. This is one of the oldest sets I have from Coldcut in my archive and it's a very good indication of the chill out room aesthetics of the early 90s. I have very little info about this as it's before my time on Solid Steel but from the track listing and style of show I would guess that it's a pre-recorded jam with Matt, Jon and maybe PC from around 1992/93.
Periodically in the early to mid-nineties Solid Steel would give up it's traditional mix / talk / ad break / mix format and morph into a Sphinx for an hour or two. The first time I ever heard of this was when I turned up to do one of the regular Friday pre-records at KISS FM one evening and Matt said that tonight the show was going to be a 'Solid Sphinx'. What the hell was that?, I asked. 'That' meant minimum chat and no ads, just two hours of straight mixing, usually erring on the ambient and electronic side of things. 'Great!', I thought, as the usual 15-20-minute-mix-then-break-for-ads format was restricting – just as you were getting into the flow you had to stop for the commercials.
Ranging in title from Alien Sphinx, Return of the Alien Sphinx and More Than An Alien Sphinx (and probably a whole host of others besides), I seem to remember a 3 hour one once when the clocks went back and we suddenly had an extra hour to play with between 12 and 2am. They were sprawling soundscapes inhabiting similar territory to The Orb and FSOL at the time. I always had an inkling that the name came from the supposed Sphinx face that had been 'discovered' on Mars and asked Matt about it: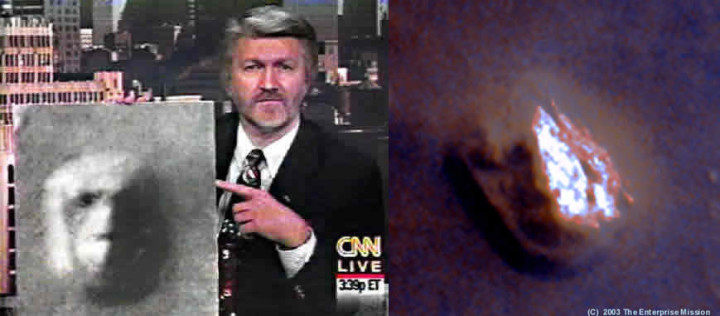 "Yes, its from the Alien Sphinx 'Face on Mars' thang. I was turned onto it by Fortean Times. Just thought it was a wicked concept, though the images of it never convinced me…humans see faces everywhere, we are optimised for it. We first used the name on the full length Video 'Global Chaos', a Hex project. Rob Pepperell and I made a 3D character called 'Alien Sphinx'. I guess the idea morphed into an inscrutable ancient mystery sound trip after that!"
This show sounds like a studio jam with electronic FX, spoken word jingles thrown in from the sampler and pitch-shifted down at times. Around the 12.40 mark you can hear the original sample that the Solid Steel bleeps is taken from too. One of the infamous 'K Mixes' is played midway (Technical Dub – K Mix 67) and several tracks help date it: The Moody Boys' 'Free', The Orb's remix of Blue Pearl's 'Mother Dawn', The Irresistible Force remix of Coldcut's 'Autumn Leaves' and 'Sign', both from their 'Philosophy' LP, and Laraaji to finish. I think this came straight from DAT around the time we were encoding shows for the 20th anniversary of Solid Steel and the title was a guess based on the tape contents. There are still a few tracks I couldn't identify so, if you recognise anything, then please leave a comment.
Attempted track list:
Gondwanaland – Eagle (?)
Roger Powell – Lumia: Dance of the Nebulae
Polonio – Do (?)
Beaver & Krause – Sequential Voltage Sources, Composition
Unknown
Blue Pearl – Mother Dawn (The Orb's Buckateer Mix 1)
'Teknical Dub' – K Mix 67 1992
Unknown (reggae track under People Hold On)
Coldcut feat. Lisa Stansfield – People Hold On (A cappella)
Moody Boys – Free
The Irresistible Force – War & Peace Live
Jam & Spoon – My First Fantastic F.F.
Unknown (banging techno with spinbacks)
Coldcut – Autumn Leaves (The Irresistible Force Full Chill mix)
Coldcut – Sign
Laraaji – Zither Dance