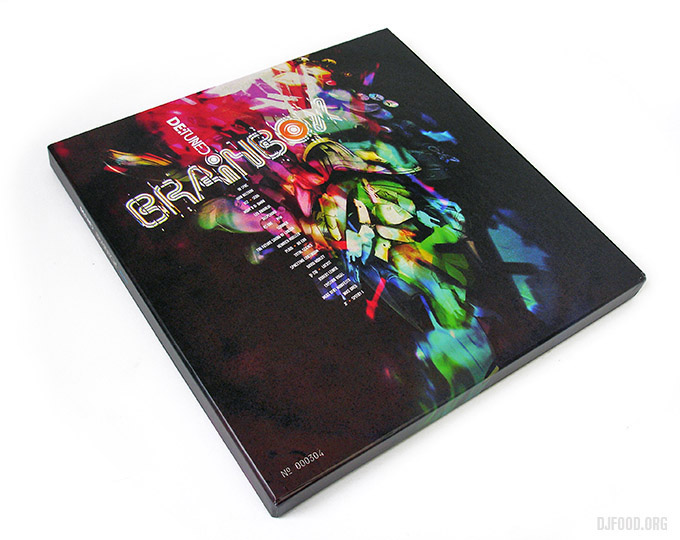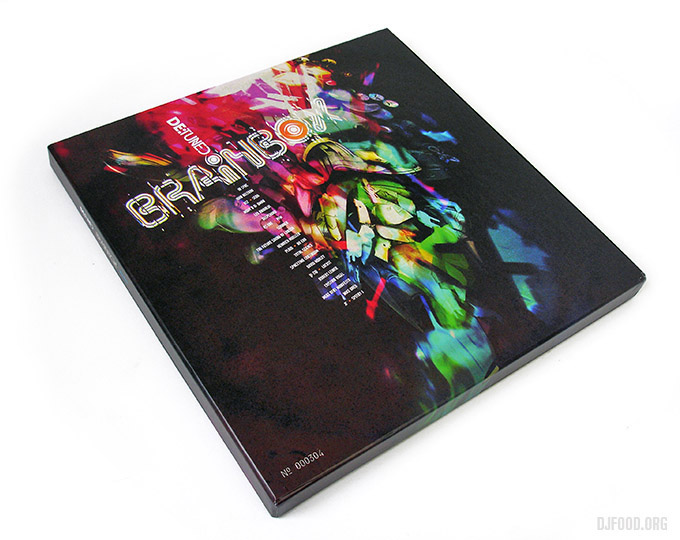 As you'll be aware if you read this blog, I've designed the artwork for the new 6xLP 'Brainbox' compilation from Belgian label, De:Tuned. This was somewhat of a dream job in every sense as not only did I have multiple surfaces to play with but the design brief was an ideal one from the start. Ruben Boons, label manager, came to me over a year ago wanting something that jumped off from my work with Amon Tobin around the 'Out From Out Where' album sleeves which is one of my personal favourite designs and was exactly where my head was at this particular time. Using similar methods of assembly and composition I created a main image that everyone was happy with (which became the cover) and then remixed it mulitple times to form images for the rest of the compilation. Everything you see here stems from at least part of the cover image.
From the off it seemed that Ruben and I was on exactly the same page and any suggestions he made always bettered the designs and, as I'd been given pretty much free reign over what to produce, this made the whole process even more enjoyable. There's nothing worse that presenting a client with multiple variations of a job and them picking the weakest one. From experience I try never to send any examples of prospective designs on a job that I ultimately wouldn't be happy to see in print but there are always favourites. No such worries on this job, it was bliss from beginning to end and I couldn't be happier with the final result. There are only 300 box sets out there (I know mine says 304 below, that's part of a small overun for the artists involved) and each comes with a download code for those who like their music digital – there is no CD though, another godsend as one of the most boring parts of a job like this is reformatting a design down to a small version for a CD.
You can hear excerpts from it and more above in this Solid Steel mix I made and buy it from the many links below:
Juno: bit.ly/2eD3NzG Bleep: bit.ly/2dsrXzY Hardwax: bit.ly/2f51Tdr Rushhour: bit.ly/2eN9dsN
Norman: bit.ly/2errQmc Japhy: bit.ly/2eaHxOU Decks: bit.ly/2emIWni Deejay.de: bit.ly/2eN2VwO
NB: Each disc was given a subtitle as well as a number, referring to different parts of the brain: Frontal, Cerebellum, Parietal etc. also, the last image below is of a sticker that comes with the box.