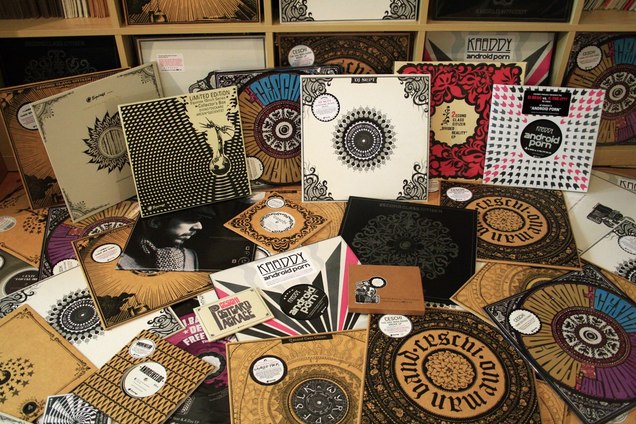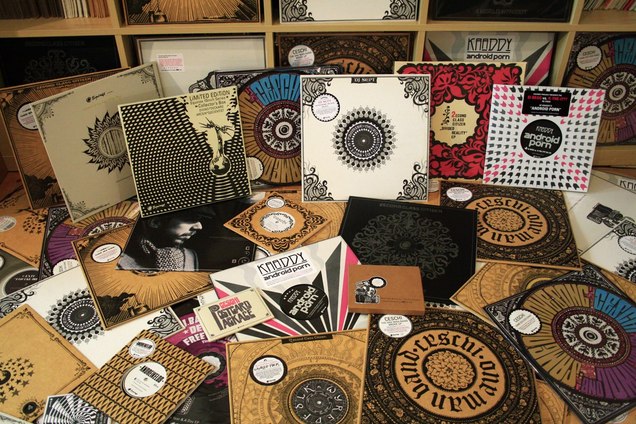 Genuinely saddened to hear of the demise of Berlin's Equinox records, the label run by DJ Scientist who we featured with his 'Soviet Solid Steel' mix earlier in the year on the radio show. Not only has it produced some great music from the likes of Deckard, David Vangel, DJ Scientist himself and of course 2econd Class Citizen, whom I collaborated with on my last record. But it has consistently gone way above and beyond with the artwork, formats and packaging, creating an instantly recognisable look with heavy use of its signature brown card amongst the mainly black and white design work. I'm a sucker for circular designs and Equinox was the king of the design mandala with always inventive typography treading a perfect line between brand new and vintage.
Always pushing for new formats, they did everything from clear 7″s to etched 12″s, 5″ records and cassette box sets in sometimes miniscule runs. I remember Gunter – the label boss, aka DJ Scientist – being one of the first people to contact me when he learnt that I had found a place to press flexi discs after years of searching. He was also the first person I saw do a postcard record set and I was very proud to have my mix of 2econd Class Citizen's second album appear as a limited release on the label last year.
I've featured several of the releases before on this blog but if you want a refresher of what's been and gone then go here, here and here. The remaining stock is still for sale on the Equinox website and they recently posted the entire catalogue for free. Scientist has written a long piece about the label and both 2econd Class Citizen and David Vangel have shared reminisces and photos on their sites (Aaron's  photo is one that I nicked above). David's album 'Breadth Control' is up for free download for another day and all the prices in the Equinox shop have been lowered so grab those last pieces quick.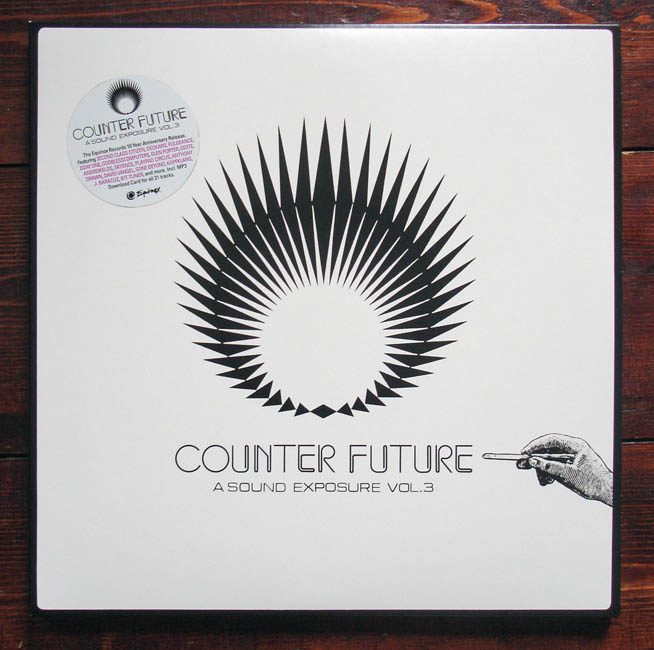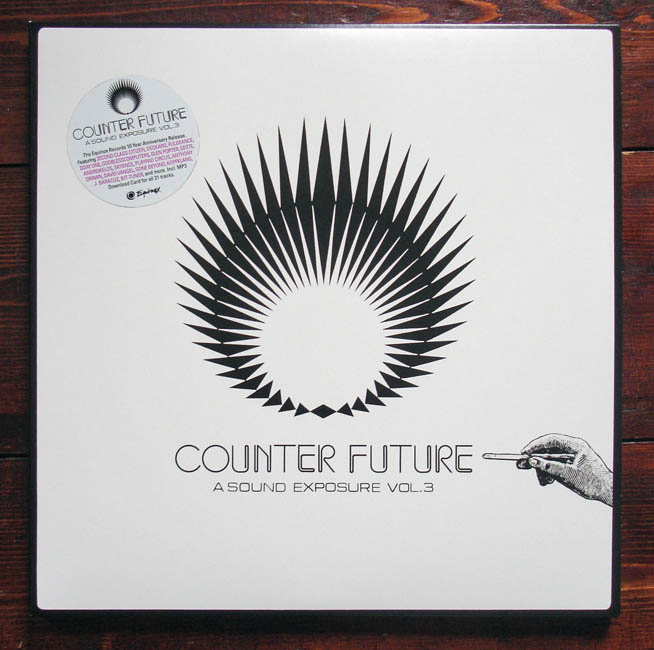 The final release – 'Counter Future', a 3 LP and flexi disc compilation of the label's roster – is a beauty to behold and listen to with many of the artists presenting original tracks unavailable elsewhere.