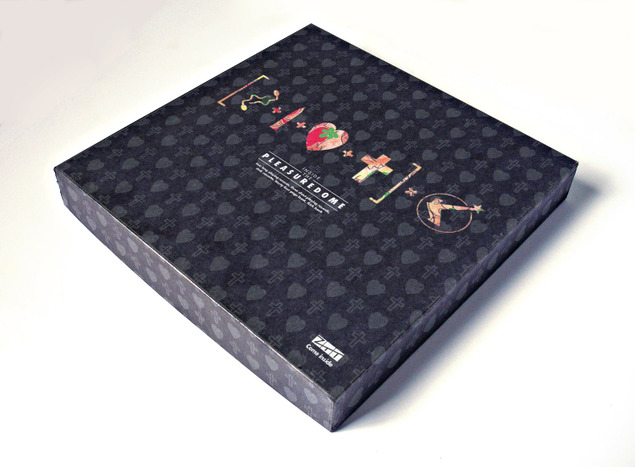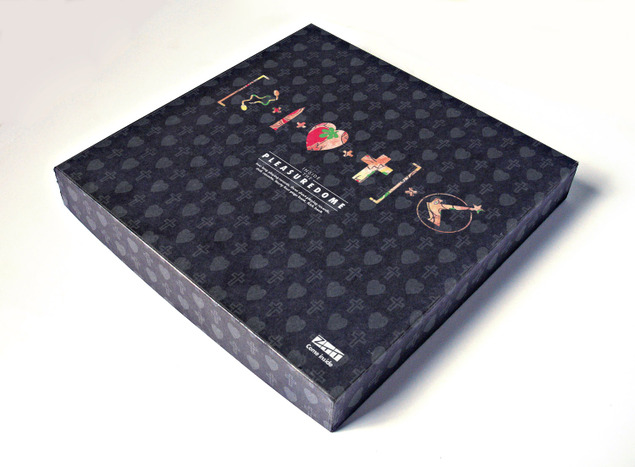 This is what the last post was all about, a project I've been working on for the last few months but feels like I've been working towards for over a decade. 10 years ago I actively started contacting and interviewing the people involved in the creation of the ZTT label's artwork, starting with Paul Morley who I collaborated with on 'Raiding the 20th Century'. Through the years after I met designers, illustrators and photographers who had all had hands in the late 80's output of the label whilst collecting promo posters, magazine ads and in some cases original artwork and photos.
After starting my ArtofZTT site early last year and having been in contact with Ian Peel, responsible for the ongoing reissue series at the label, I was asked to collaborate with resident designer Philip Marshall on what would become the 30th anniversary of Frankie Goes To Hollywood's 'Welcome To The Pleasuredome'.
Now re-titled 'Inside The Pleasuredome' this deluxe box set is available to pre-order via Pledge Music and will be released on the anniversary later this year at the end of October. The set will contain:
Re-mastered and redesigned original LP,
3 x 10″s of remixes, demos and alt. takes
a hardback Art of FGTH book with sleeve art, adverts, ultra rare promo posters, LP prelims and making of interviews
a cassette of multiple 'Relax' remixes with new artwork inside a card slipcase
a DVD with videos plus 5.1 audio from various singles and album tracks
3 x Prints of the original Lo Cole album artwork (with uncensored back cover image)
a digital only EP of instrumentals
a Pleasuredome TV ad flick book
a Tumbometer (fans will know what this is)
6 x cards with download codes for the remastered LP, the 3 10″s, the cassette and the digital EP
I'll be sharing photos here during the pledge period of 65 days, I'd love to post it all now but there will be a slow roll out as items are unveiled to people who pre-order . Once the order / pledge period is up no more orders will be taken and once /if the target it reached that will be the extent of the number of sets made. Of the 10 'elements' contained inside the box, half of them will be exclusive including the art book and 10″ featuring 'Slave…' It has already made a quarter of the target less than a day after going online but there's still a way to go. You can pre-order here but once that window is closed that will be your only chance, the box set won't be sold in shops.