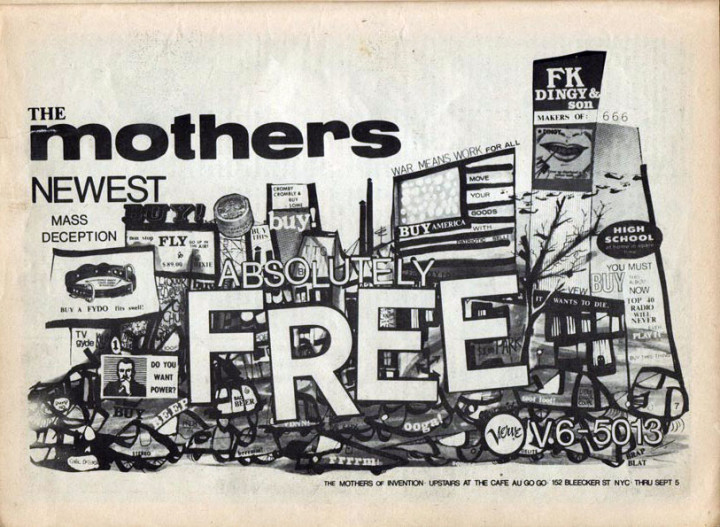 Lately I've been studying the collage art of Frank Zappa and Cal Schenkel from the Mothers of Invention albums. On reading up on this material, including a long interview with Schenkel, I realised that Zappa himself seems to have done a lot of the artwork for the first two Mothers albums, 'Freak Out' and 'Absolutely Free', with Cal coming in at the end of the latter and doing some of the adverts. What you see below is – as far as I can tell – is mostly the work of Zappa who was a pretty decent visual artist in his own right is seems.
* Also see part 2 of this post for more!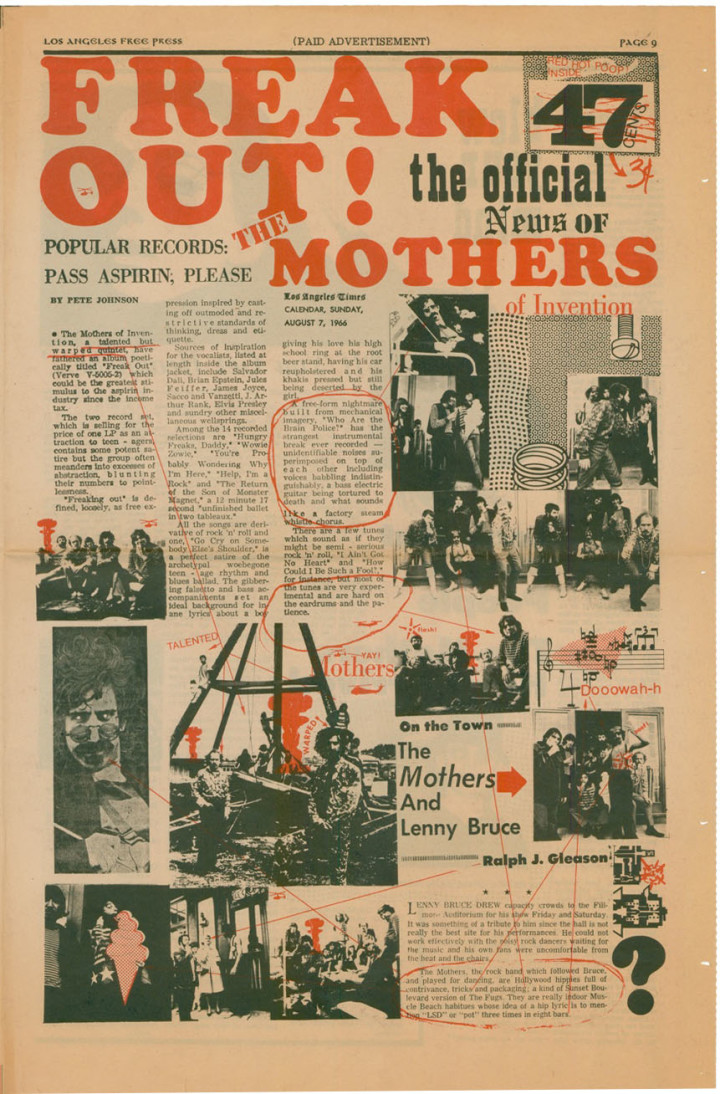 An 'official New of the Mothers' would occasionally get printed in the LA Free Press, below is the first one, a four page digest that includes a poster for a forthcoming gig.
Some variations on gig posters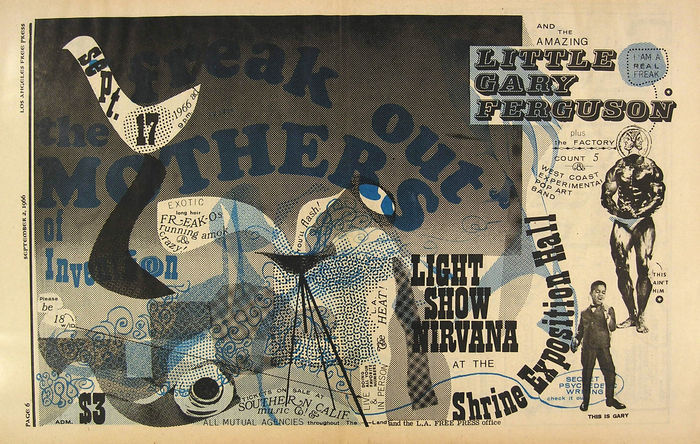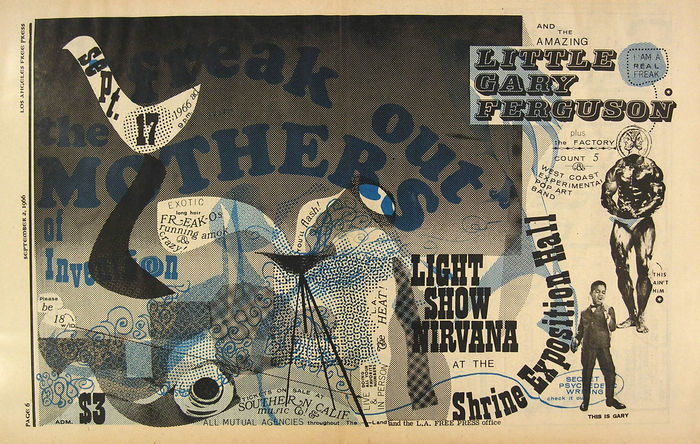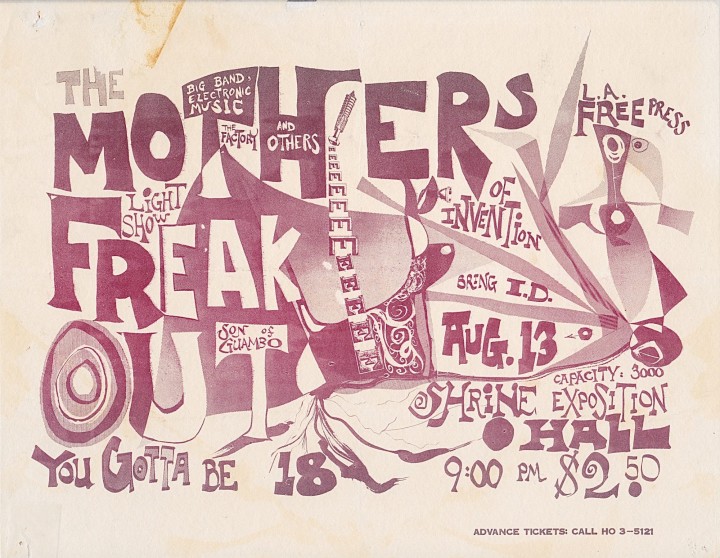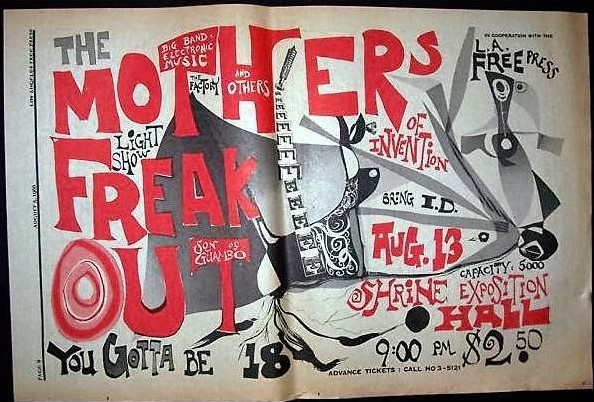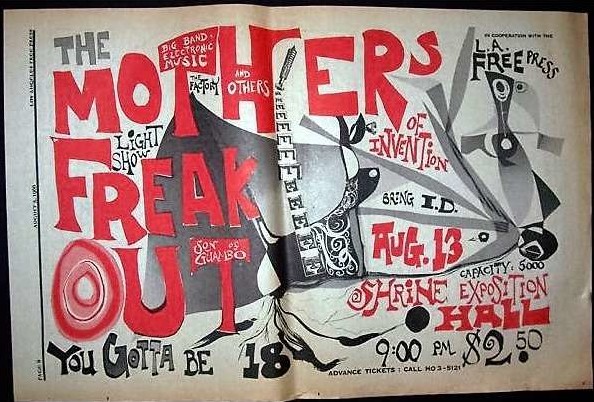 Collage made to illustrate an interview in a music magazine