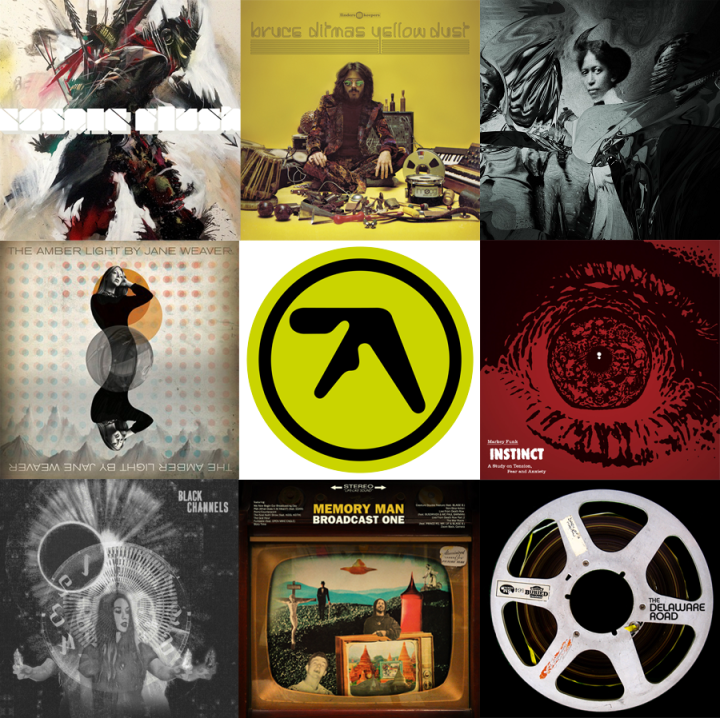 They say that creativity flourishes under oppression and bleak times and it's been a great year for music so there must be a grain of truth there. In an effort to glean something positive to remember 2015 by in light of all the injustice and hate out there in the world, here are some of my favourite things, in no order whatsoever.
There were several amazing music releases that went far beyond the normal album format – the main one being Aphex Twin's incredible Soundcloud dump of archive tracks which continue to drip out and now number over 200 tracks even if he has taken a lot of them down now. If there's a 'release' of the year then that wins hands down although I'm still trying to process it all and tried to compile a selection of the cream in this mix for Solid Steel but bear in mind that that was when he'd only released half of it so by it's no means definitive.
The other mega-release that deserves special mention is Rammellzee's 'Cosmic Flush' magnum opus that's still in the process of materializing in a physical format. Released across seven 12″s with one track + remix + instrumentals + art print each, to be collected in a limited box with booklet around Spring 2016, it's taken a huge effort by the Gamma Proforma label to bring to fruition seven years after the record's completion and five years after Rammellzee's death. It's been a vintage year for independent Hip Hop too with great albums by Divine Styler, Ollie Teeba, Memory Man and The Fabreeze Brothers.
It's nice to see the Leaf label celebrating 20 years of existence and still as vital as ever with Melt Yourself Down, Polar Bear, Radioland and new signing The Comet Is Coming all releasing excellent records this year. One last mention must go to the album at the top of the list below that crept out under everyone's noses on Record Store Day and has slowly been gathering attention through word of mouth in the last eight months. So much so that it won the Dead Albatross Music Prize – an alternative to the Mercury award set up by independent Norman Records to nominate records that would otherwise be passed over at such things. If you only listen to one album from the list below, make it the Annabel (lee) one.

Albums:
Annabel (lee) – By The Sea & Other Solitary Places (If Music/Ninja Tune)
Rammellzee – Cosmic Flush (Gamma Proforma)
Divine Styler – Def Mask (Gamma Proforma) (technically 2014)
Memory Man – Broadcast One (Chopped Herring)
Eagles of Death Metal – Zipper Down
Jane Weaver – The Amber Light (Bird)
Cavern Of Anti-Matter – Blood Music (Grautag Records) (technically 2013)
The The – Hyena (Death Waltz)
The Fabreeze Brothers – S/T (AE Productions)
Markey Funk – Instinct (Audio Montage) (released fully in Jan 2016)
Aphex Twin – Soundcloud Archive dump
Amon Tobin – Dark Jovian EP (Ninja Tune)
Radioland – Radio-Activity Revisited (Leaf)
Ollie Teeba – Short Order (World Expo)
Kurt Stenzel – Jodorowsky's Dune (Light In The Attic)
Various Artists – The Delaware Road (Buried Treasure)
Floating Points – Elaenia (Pluto)
Morgan Delt – S/T (Trouble In Mind) (technically 2014)
Gaz Coombes – Matador (Universal)
Black Devil – Disco Club (Lo Recordings)
Bruce Ditmas – Yellow Dust (Finders Keepers)
Rodinia – Drumside / Dreamside (Now Again)
Various Artists – In A Moment (Ghost Box)
Jaga Jazzist – Starfire (Ninja Tune)
Tracks:
a few of these are from a few years ago but new to me…
Noel Gallagher – The Right Stuff (Sour Mash)
Graeme Miller & Steve Shill – Moomins Theme (Finders Keepers)
The The – Everybody Wants To Go To Heaven But Nobody Wants To Die) (Cineola)
The Comet Is Coming – Neon Baby (Leaf)
Reso – Richochet (Hospital)
Black Channels – Oracles (Death Waltz Originals)
Paul Rutherford – Get Real (Hardcore) (1989)
Beck – Dreams (Capitol)
Band of Skulls – Hootchie Cootchie (Ignition Records) (2014)
Pond – Zond (EMI)
Ash Grunwald – Walking (2011 but via the Amorphous Androgynous 'Wizards of Oz' 2015 RSD comp)
Olivier Libaux – No One Knows (feat. Inara George) (2013)
Alan Copeland – Mission Impossible/Norwegian Wood (ABC) (1968!)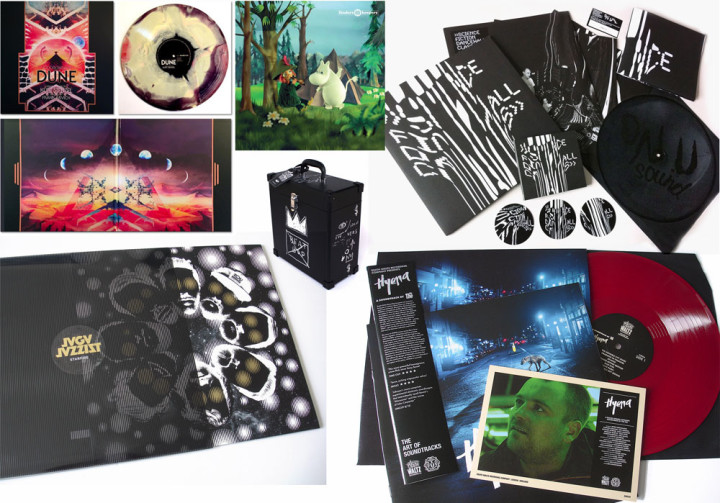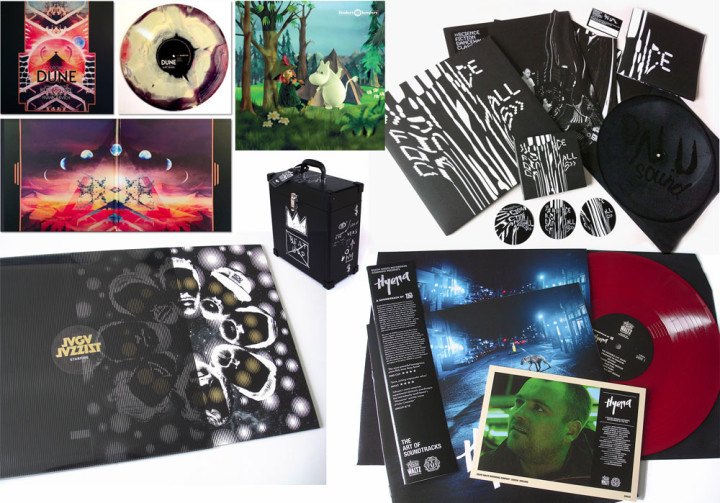 Design / packaging / covers:
so many incredibly high quality creations, a oglden age for record sleeve packaging and design…
Science Fiction Dancehall Classics compilation (Trevor Jackson) (On-U Sound)
The The – Hyena (Cineola / Death Waltz/Mondo)
Kurt Stenzel – Jodorowsky's Dune (Signal Starr) (Light In The Attic)
Jaga Jazzist – Starfire (Ninja Tune)
Tame Impala – Currents (Robert Beatty)
The 'Beat Bop' record case (Jean-Michel Basquiat)
Grasscut – Everyone Was A Bird (Lo Recordings)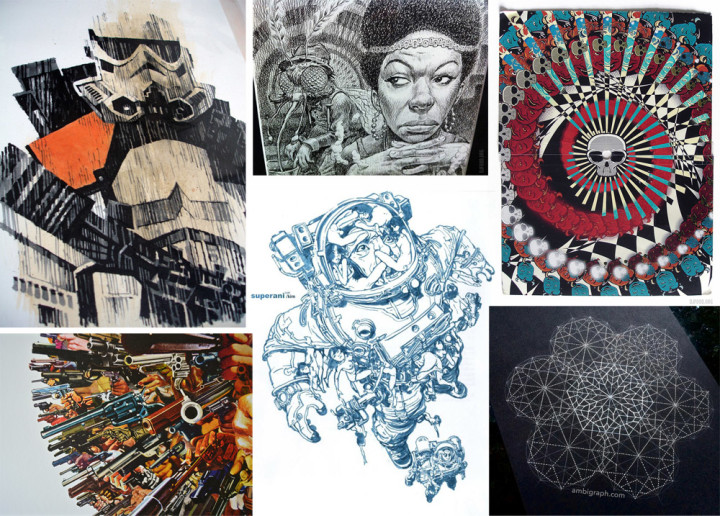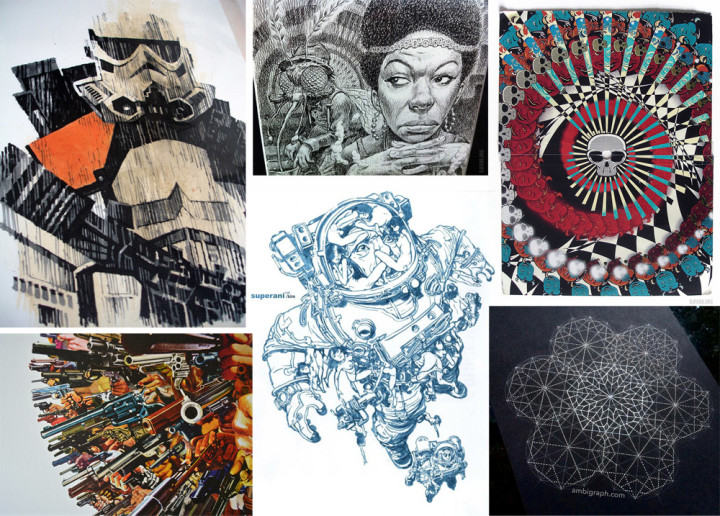 Artists:
Dan Lish
Kim Jung Gi
Signal Starr
Oddly Head
Ameet Hindocha
Reuben Sutherland
Stan & Vince
Jonathan Edwards
Laurie Lipton
Larry Carlson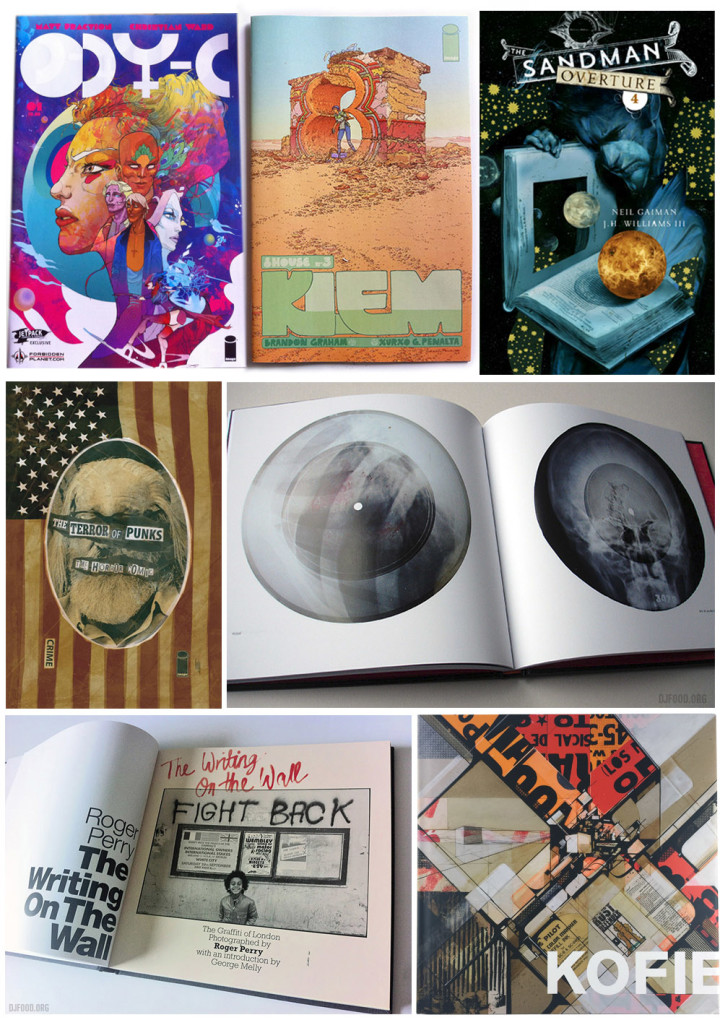 Books / Comics:
Augustine Kofie – Keep Drafting (ZERO+ Publishing)
Stephen Coates – X-Ray Audio (Strange Attractor Press)
Roger Perry – The Writing On The Wall (Plain Crisp Books Ltd)
Hanson, Godtland & Krassner – Psychedelic Sex (Taschen)
Island – Various (Image)
Sandman: Overture – Gaiman/Williams (Vertigo)
Ody-C – Fraction/Ward (Image)
8-House – Various (Image)
B.P.R.D: Hell On Earth – Various (Dark Horse)
Punks: The Comic – Fialkov/Chamberlain (Image)
Judge Dredd: Enceladus – New Life – Williams / Flint (2000AD)


Exhibitions:
Peter Kennard at the Imperial War Museum
Charles & Ray Eames at the Barbican
Cosmonauts at the Science Museum
X-Ray Audio at the Horse Hospital
Trevor Jackson / Format at the Vinyl Factory space
Zulu Nation 42nd Anniversary at House of Vans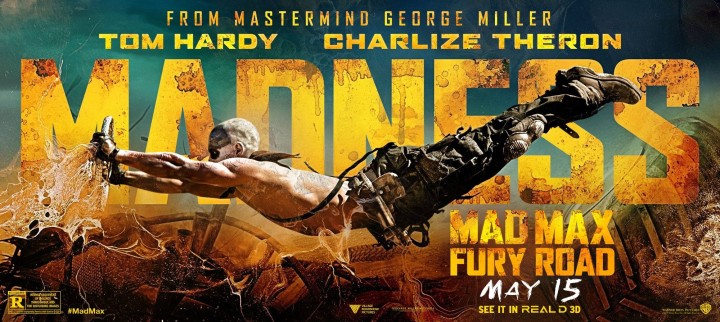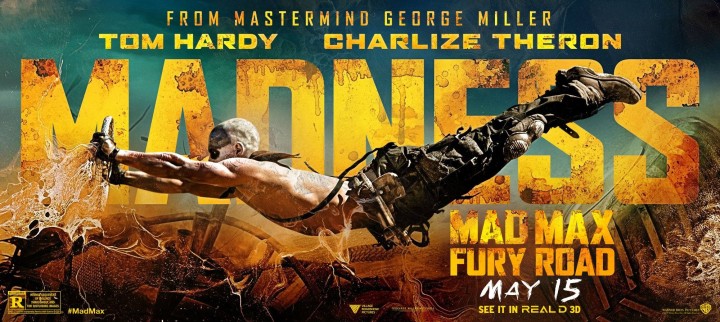 Film / TV: (I really didn't watch much this year)
Mad Max: Fury Road
Star Wars : The Force Awakens
Love & Mercy
Dune The Complete Saga (Fan edit)
'Colossus: The Forbin Project'
Rick & Morty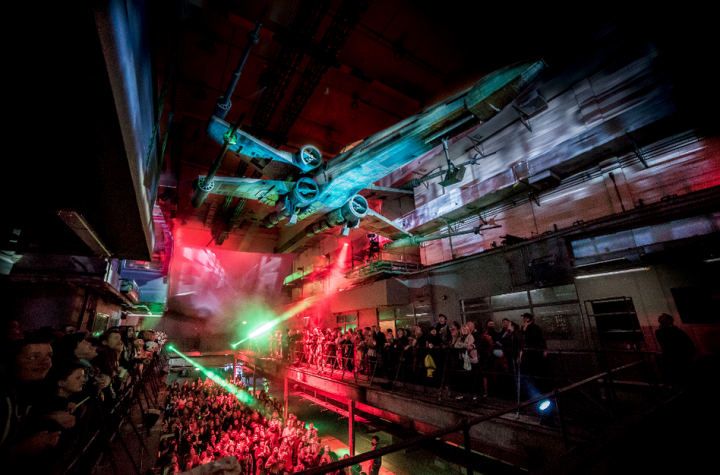 Moments:
The X-Wing Fighter flying overhead during Star Wars Secret Cinema
The Frankie Goes To Hollywood box set getting nominated for an AIM award for best box set design
Interviewing Edwin Pouncey aka Savage Pencil for a forthcoming book
Getting to wear a full Stormtrooper suit whilst DJing during Star Wars Secret Cinema
DJ Shadow & Cut Chemist – Renegades of Rhythm show at Koko
Writing a piece and creating a mix about Rammellzee for the Quietus
The moving sale finds at Lambiek in Amsterdam
Crazy scenes at the Southbank for the Big Fish Little Fish free Sunday session

Heroes:
Ben Coghill (again) for being the best agent in the business
The NHS – for saving my mum's life and generally being incredible
Joshu Docherty – for recommending me for Star Wars Secret Cinema
Jeremy Corbyn – for giving hope that there can be an alternative
Sarah Coleman & Leigh Adams – for releasing their first film, making unique and
interesting things and generally being great people
Pete Williams – for getting the keys to the basement
Shindig! magazine – for overcoming the odds and turning a bad situation to their advantage
Pete Isaac & Scott Boca 45 for getting the whole 45 Live crew together and building an international collective
Everyone who gave their time and dug through their collections to contribute to the weekly Flexibition posts on the site: Jonny Trunk, Pete Isaac, Jon Brooks, Markey Funk & Ofer Tal, Stephen Coates, Jon More, John Stapleton, Steve Cook, Anton Armtone, Sarah & Leigh, Spencer Hickman.
RIP:
Mike Allen (Legendary Hip Hop DJ), Lemmy, Demis Roussos, The Pizz, Don Joyce (Negativland), Shusei Nagaoka, Kája Saudek, Errol Brown (Hot Chocolate), Daevid Allen (Gong), Leonard Nimoy, Brett Ewins, Noriyoshi Ohrai, Rod McKuen, Edgar Froese (Tangerine Dream), Mark B.
Looking forward to:
Transmission shop opening in Margate
David Bowie – Black Star LP
Mute 40 book
The Black Channels LP
The Allergies – Rock Rock feat. Andy Cat (Ugly Duckling)
Prophet: Earth War