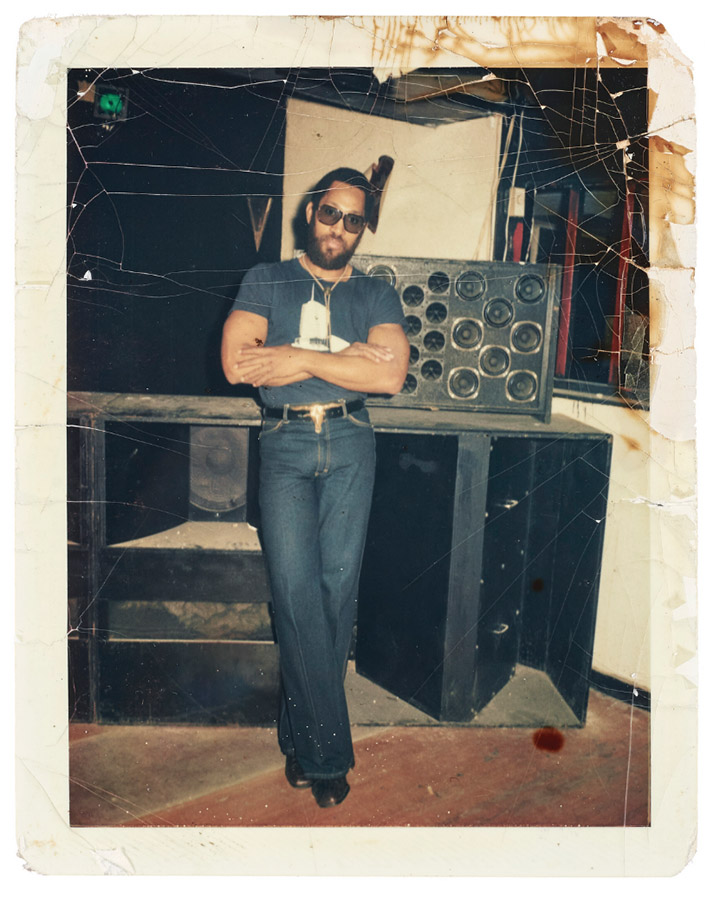 You may have seen that Kool Herc's estate is going under the hammer at Christies this month. Everything from turntables and disco equipment to glasses, photos, belt buckles and records from the man called The Godfather of Hip Hop. Most interesting to me are the reams of flyers for the old Bronx jams featuring home made, hand drawn and collaged examples of the earliest form of Hip Hop promotion. There are plenty by Buddy Esq. probably the most gifted and well known exponent of early rap design work and there are fascinating little details dotted throughout about the way jams used to be from a time long since passed.
Below are my favourites and you can view the full auction online here:

"no drugs, no weapons, no sneakers"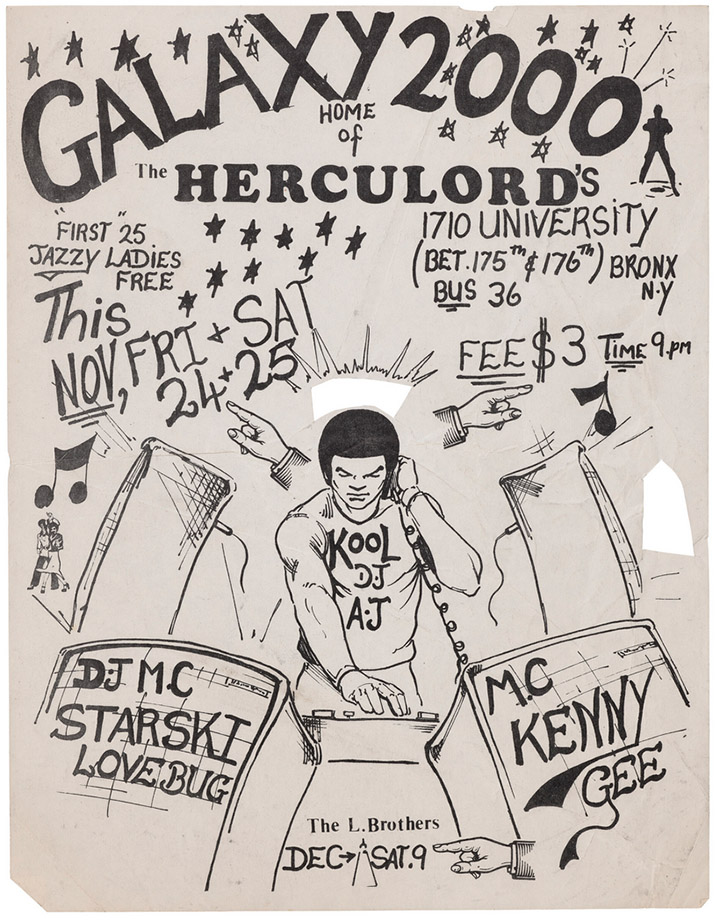 "first 25 jazzy ladies free" – who decided?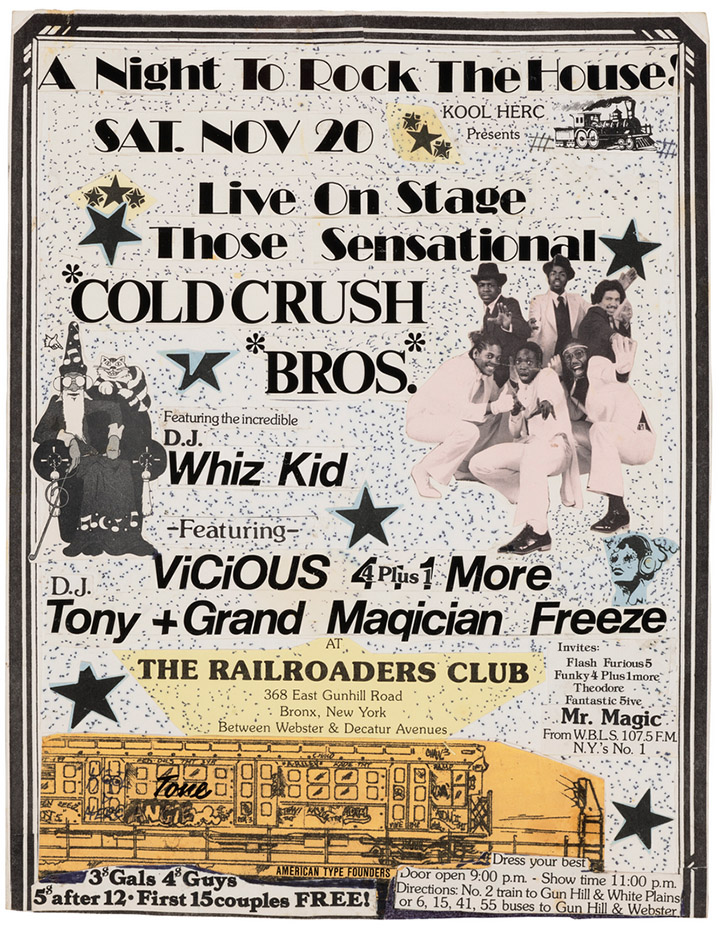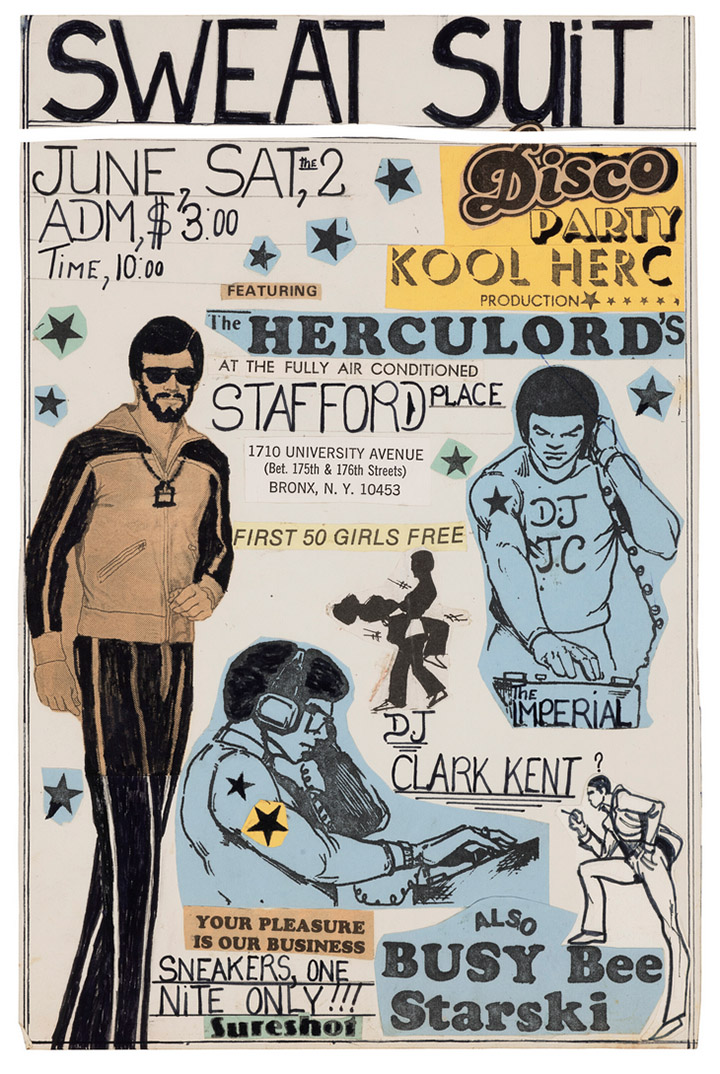 "sneakers one nite only" love how cut and paste this is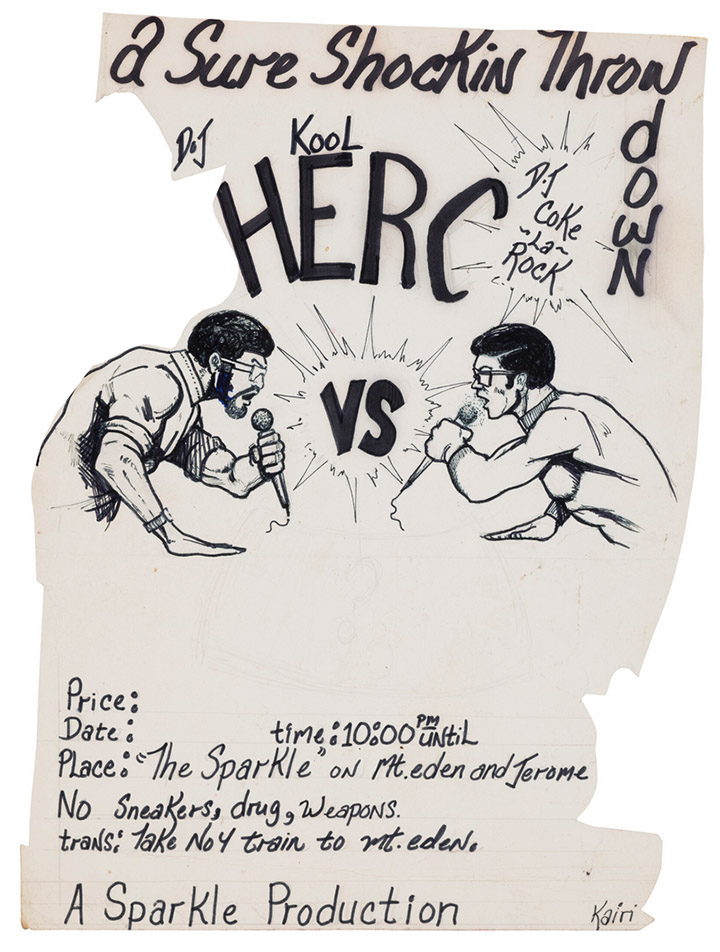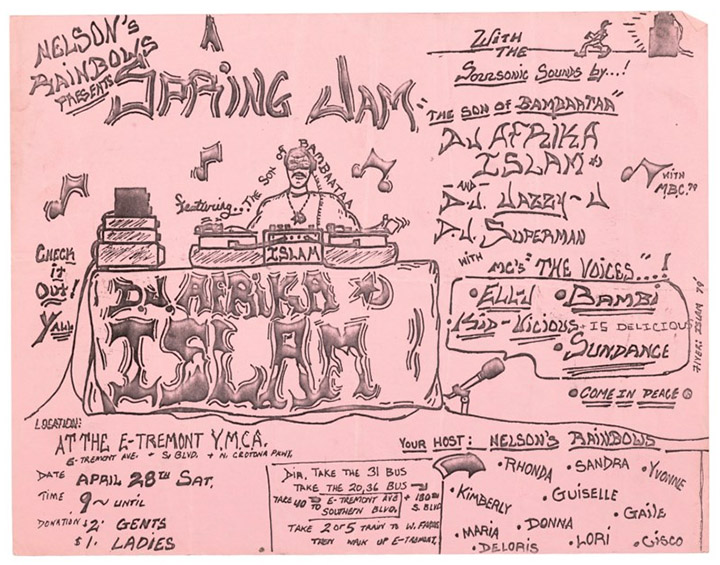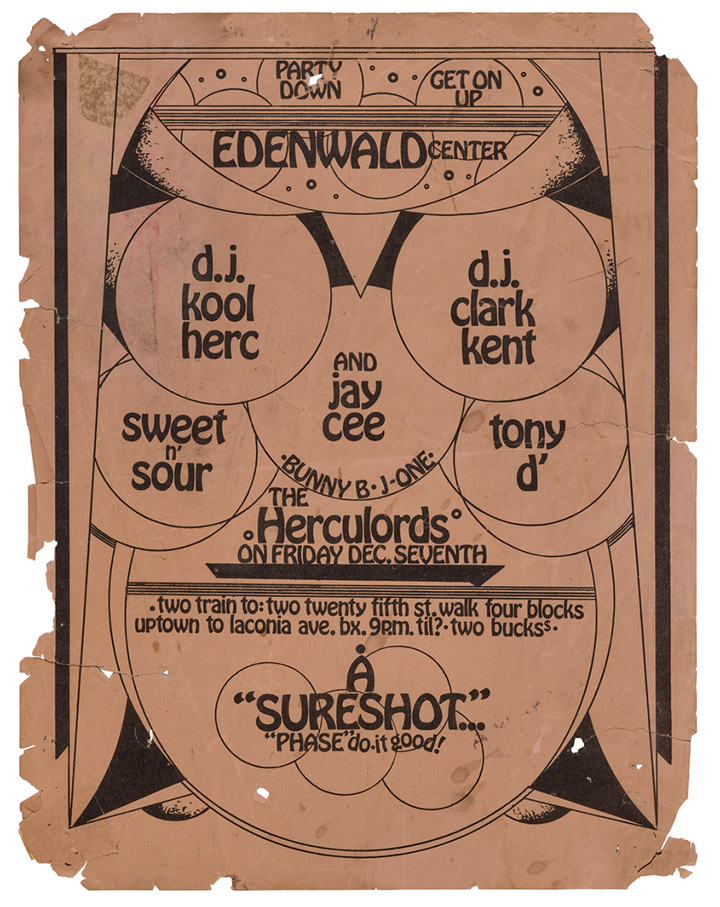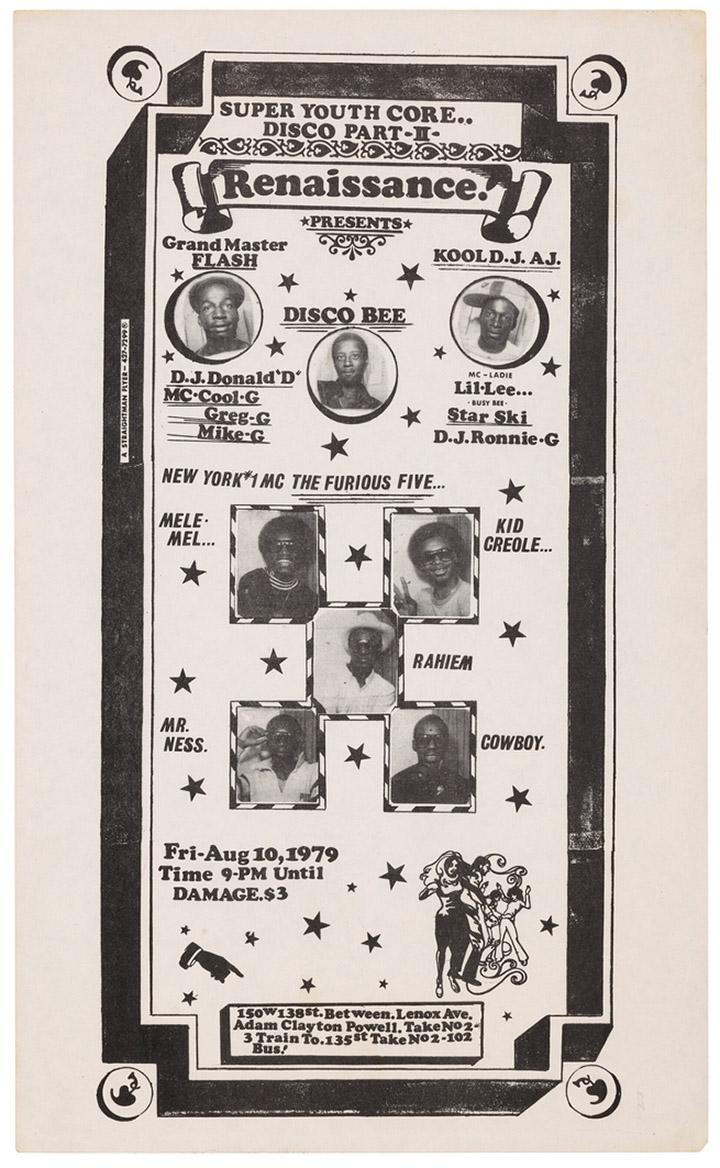 How young are the Furious Five here?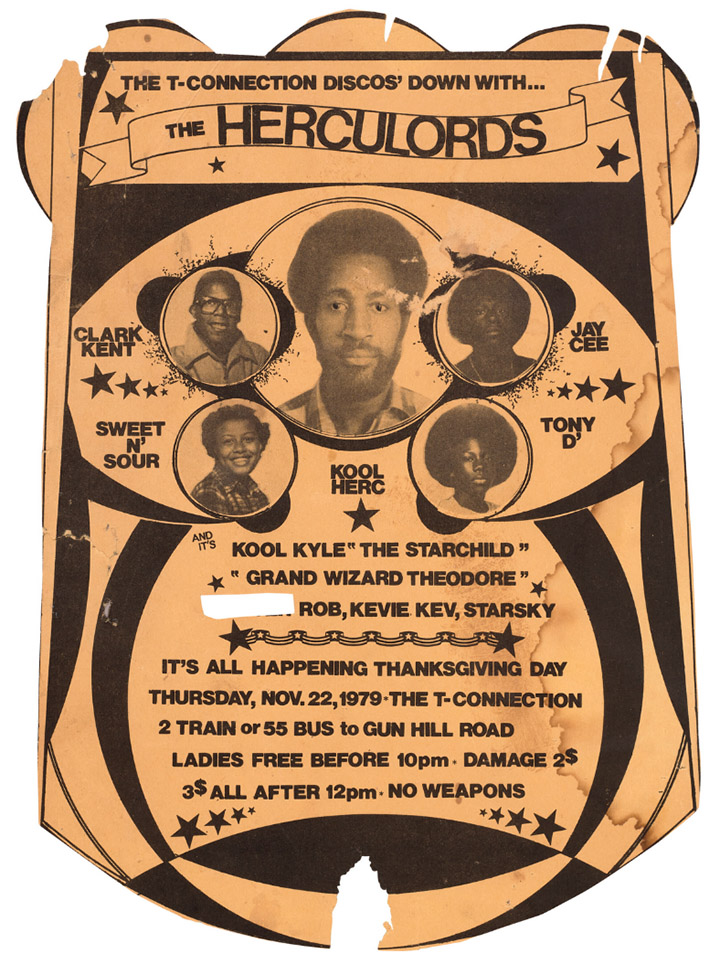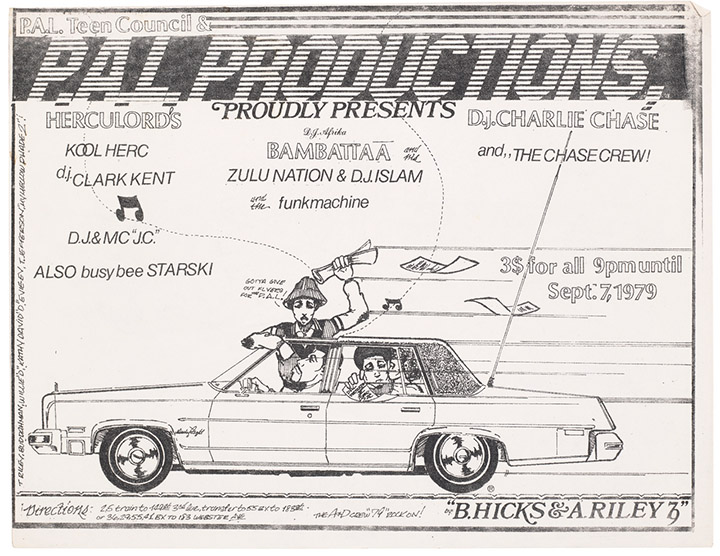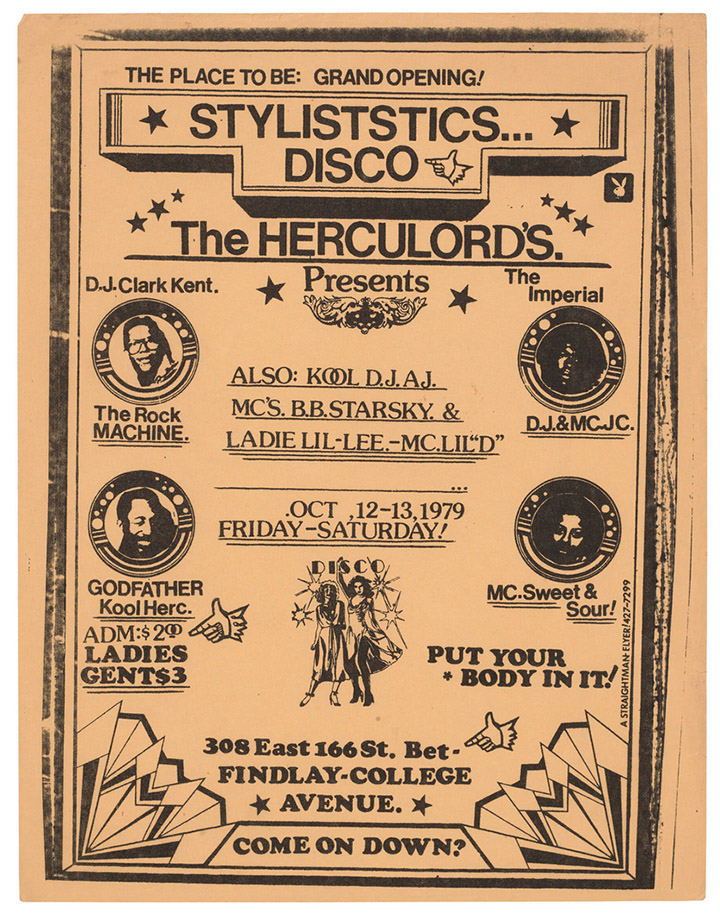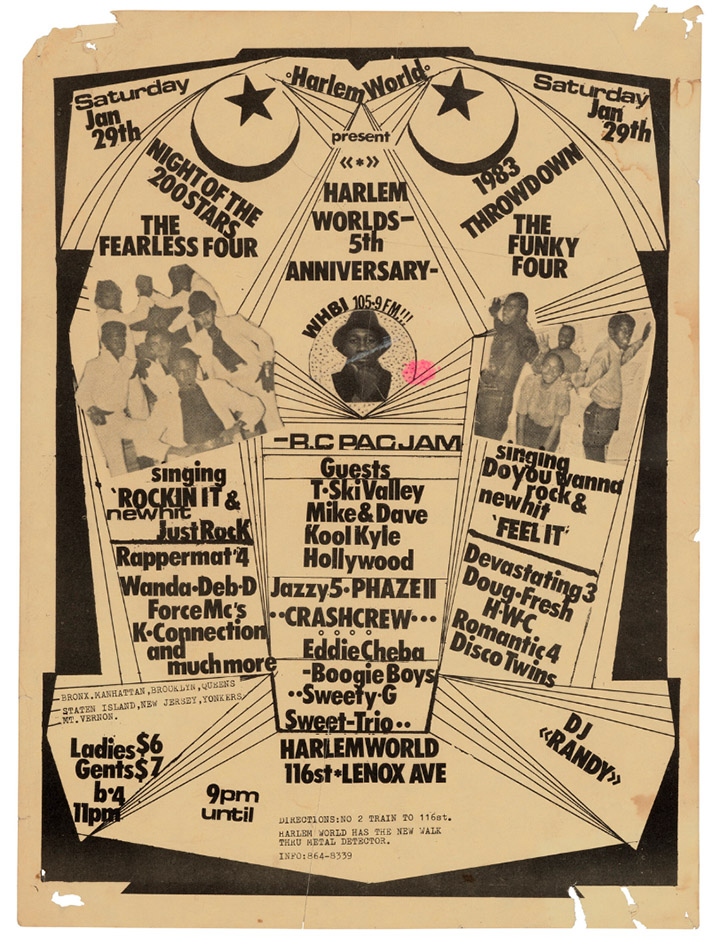 That's a lot of acts on the bill!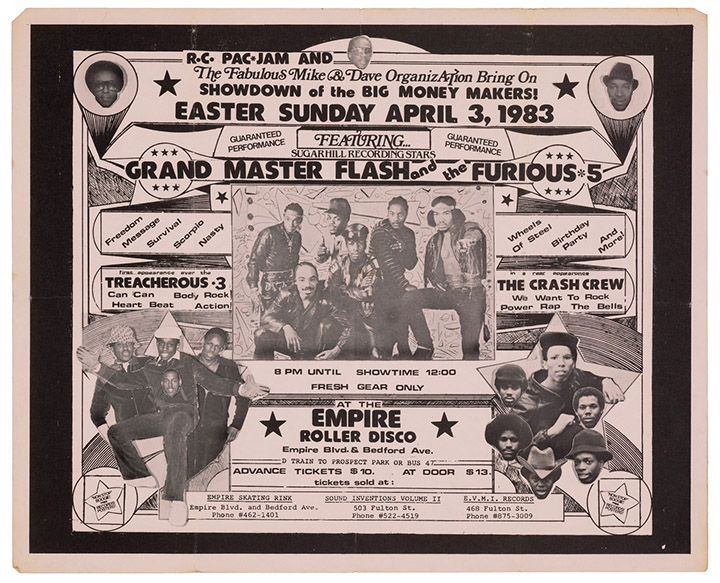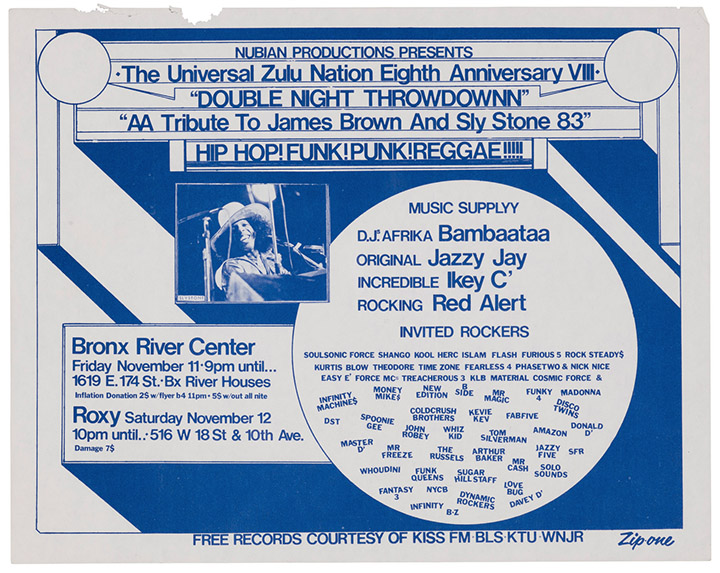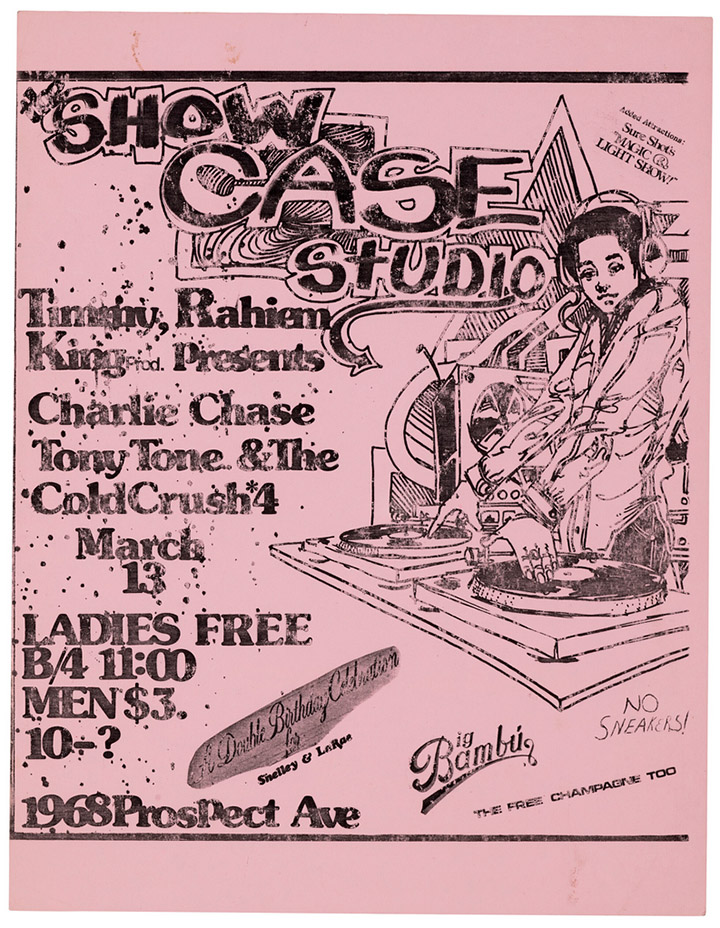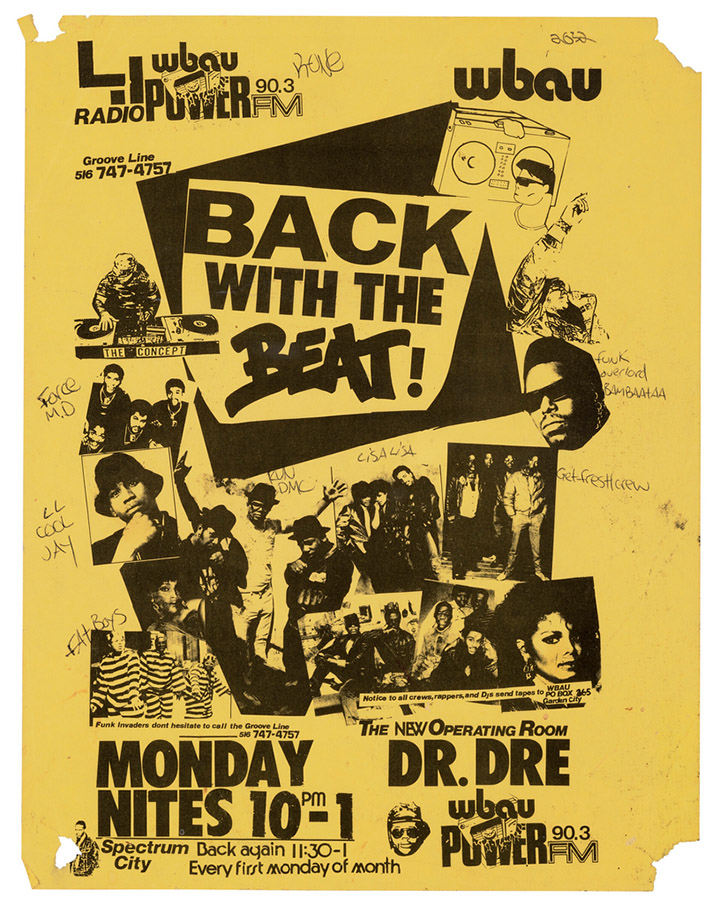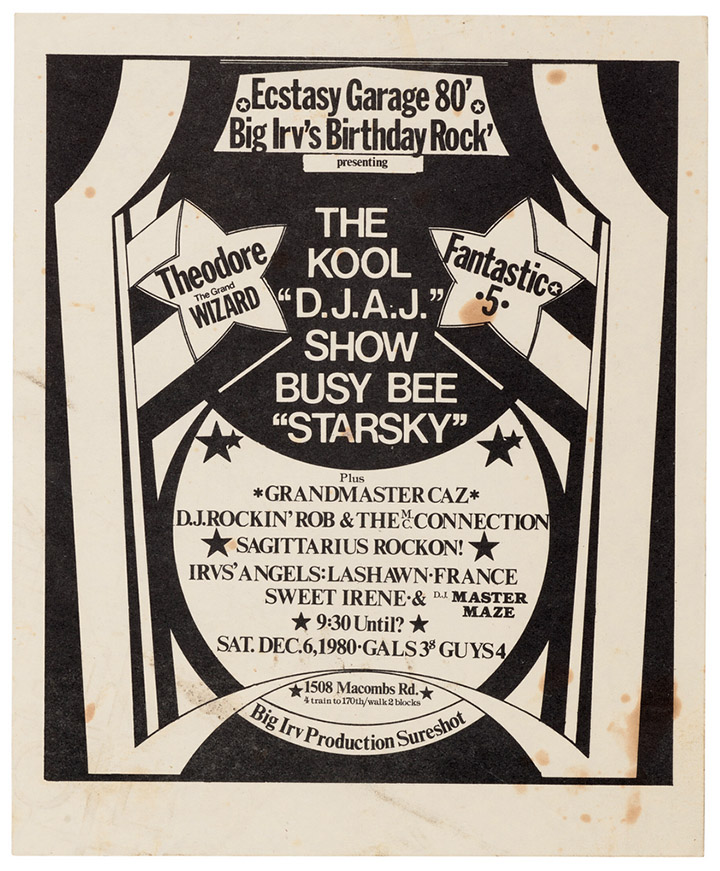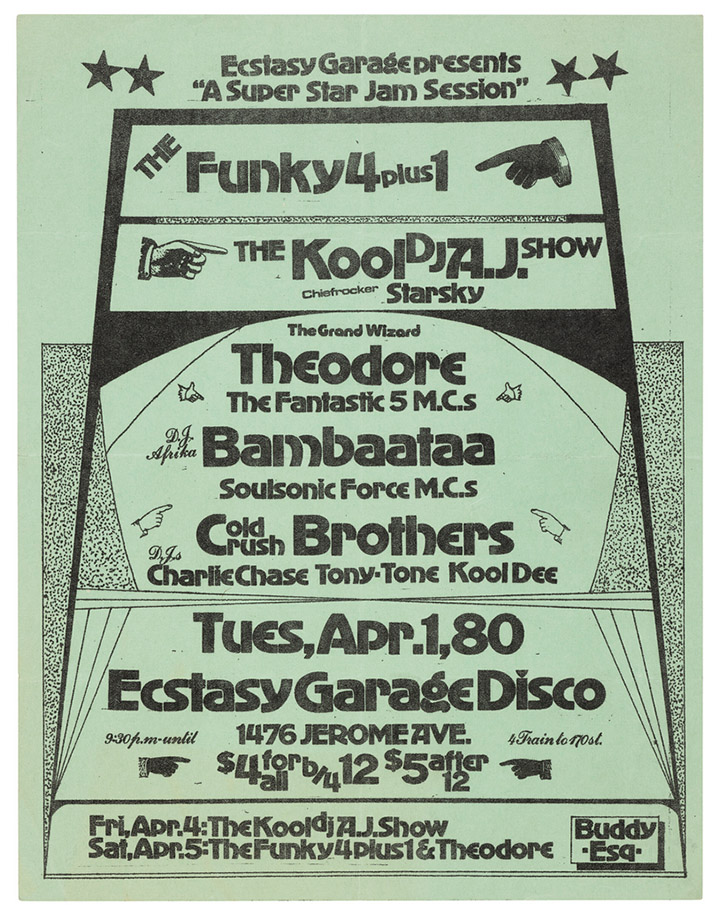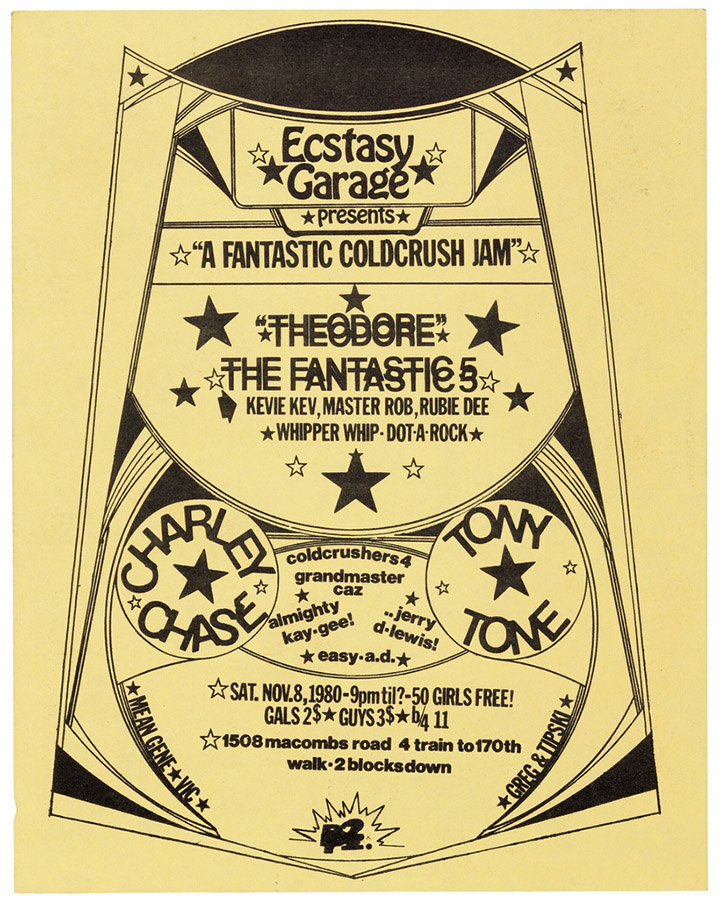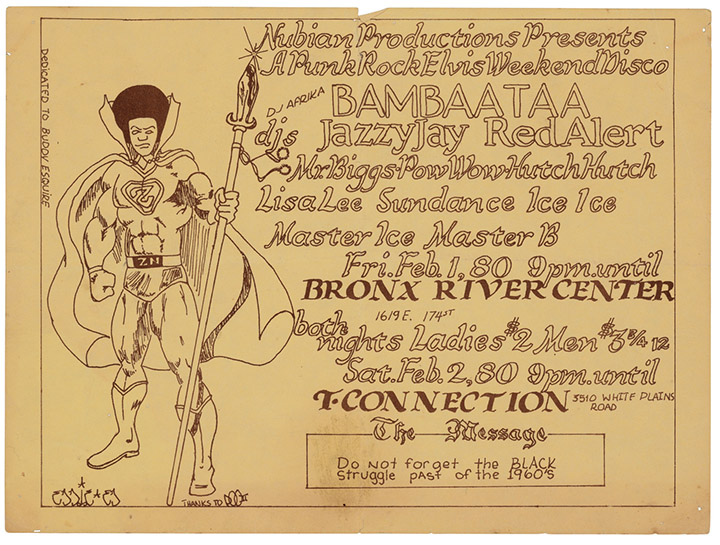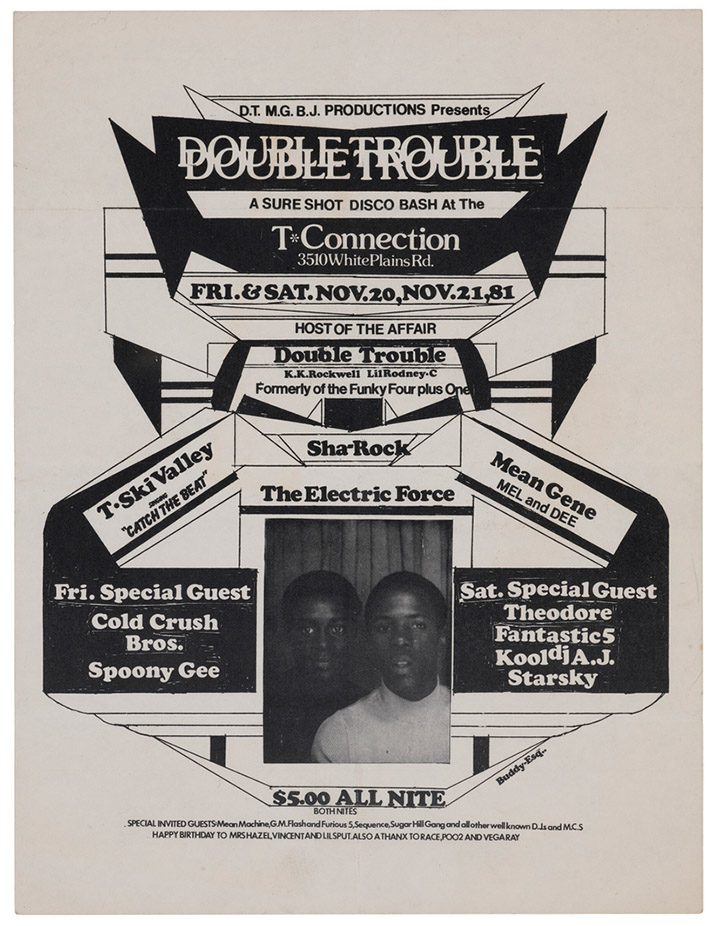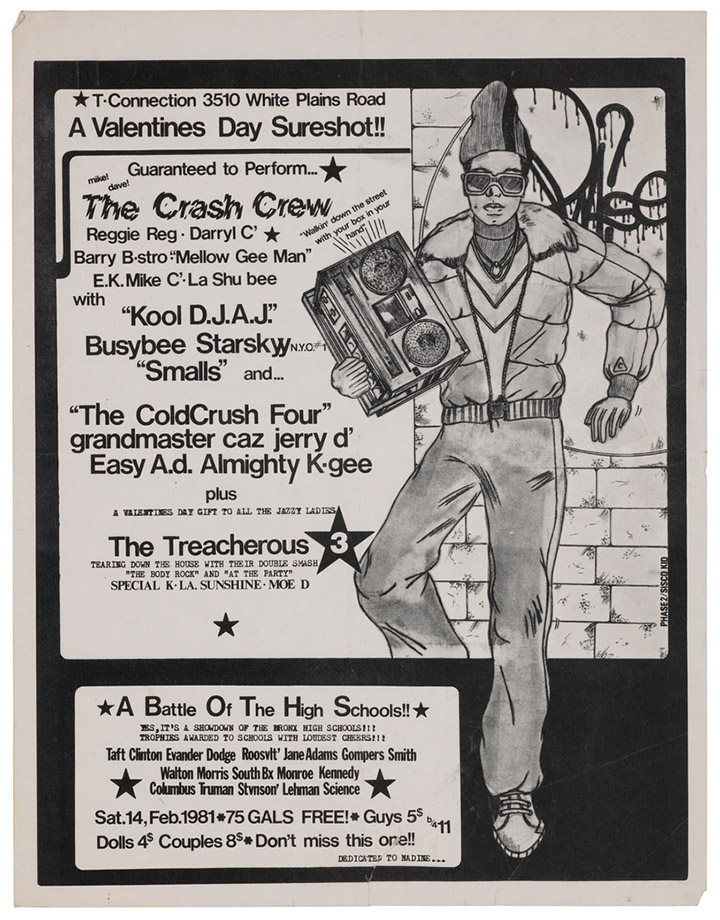 'Guaranteed to perform', the others might not be there but…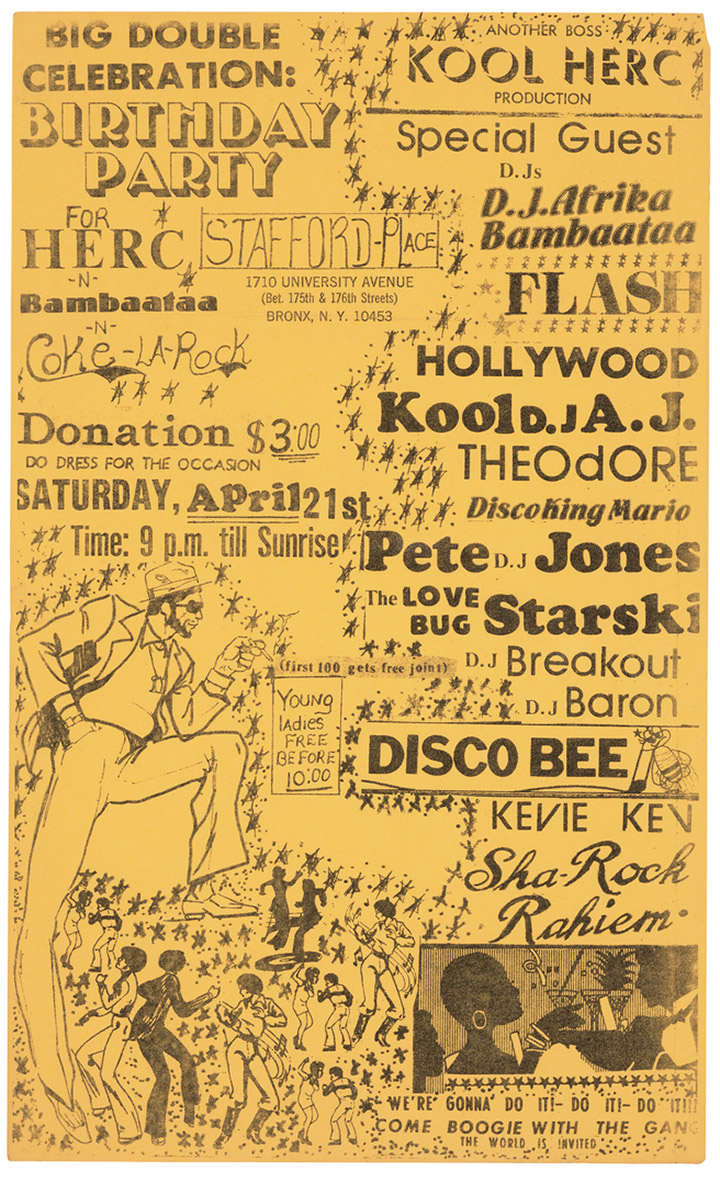 How many typefaces?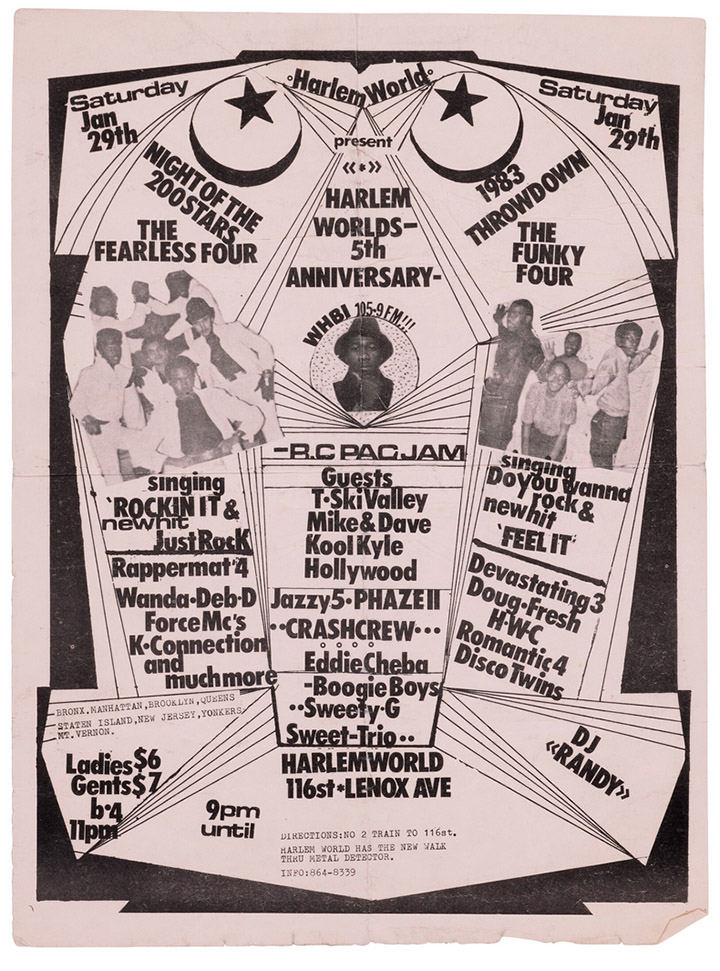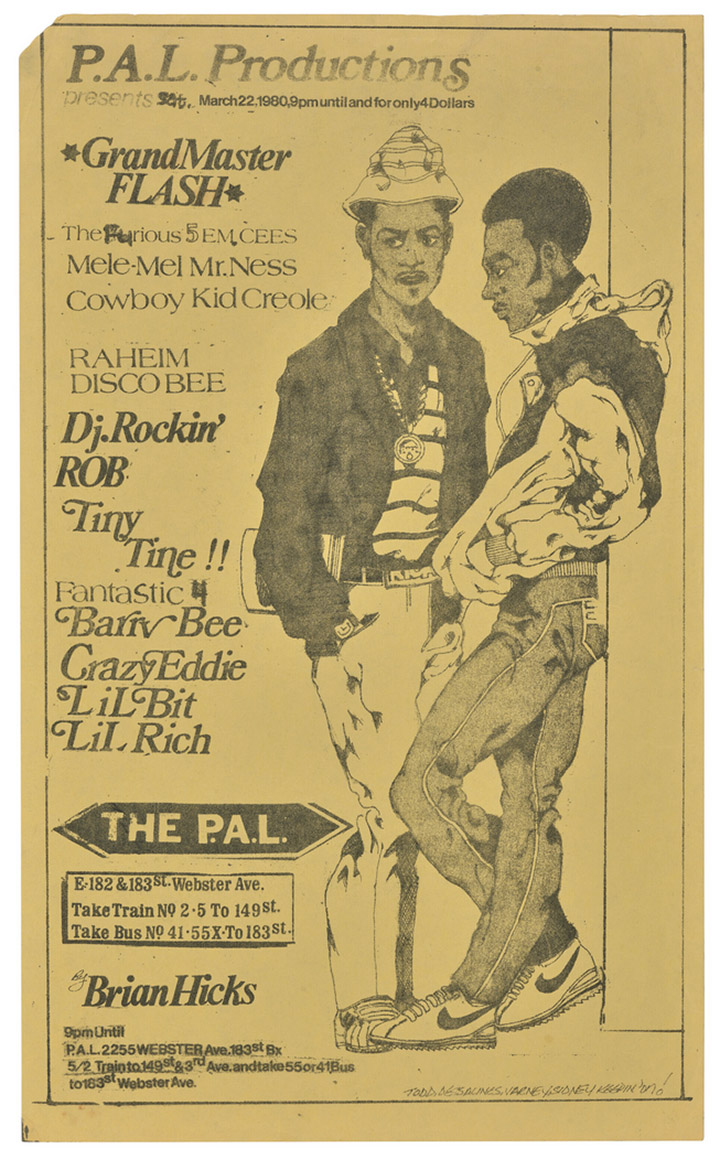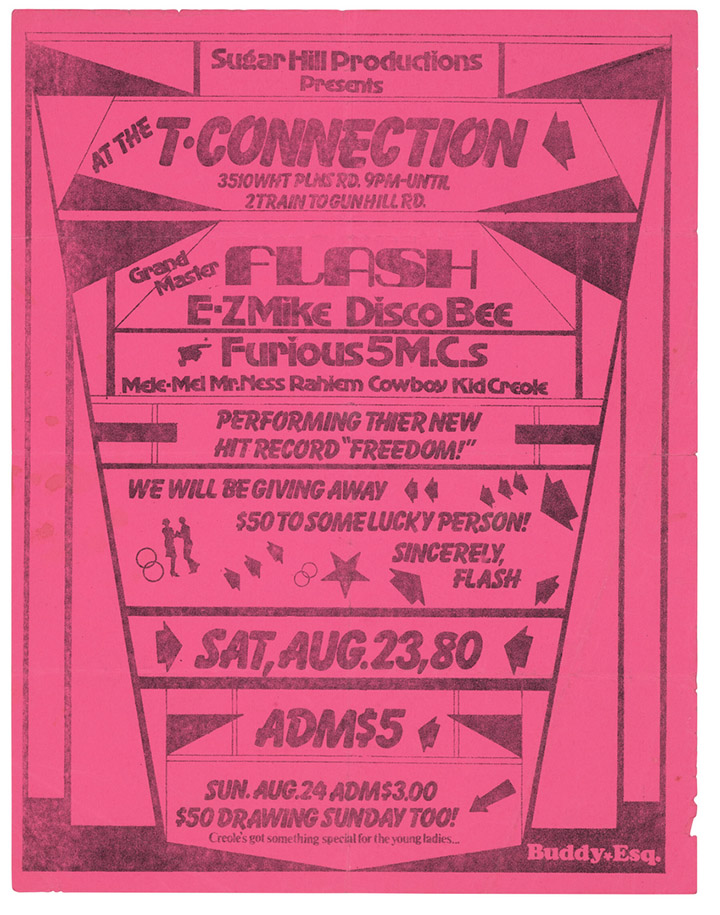 "giving away $50 to some lucky person, sincerely, Flash" – also "Creole's got something special for the young ladies"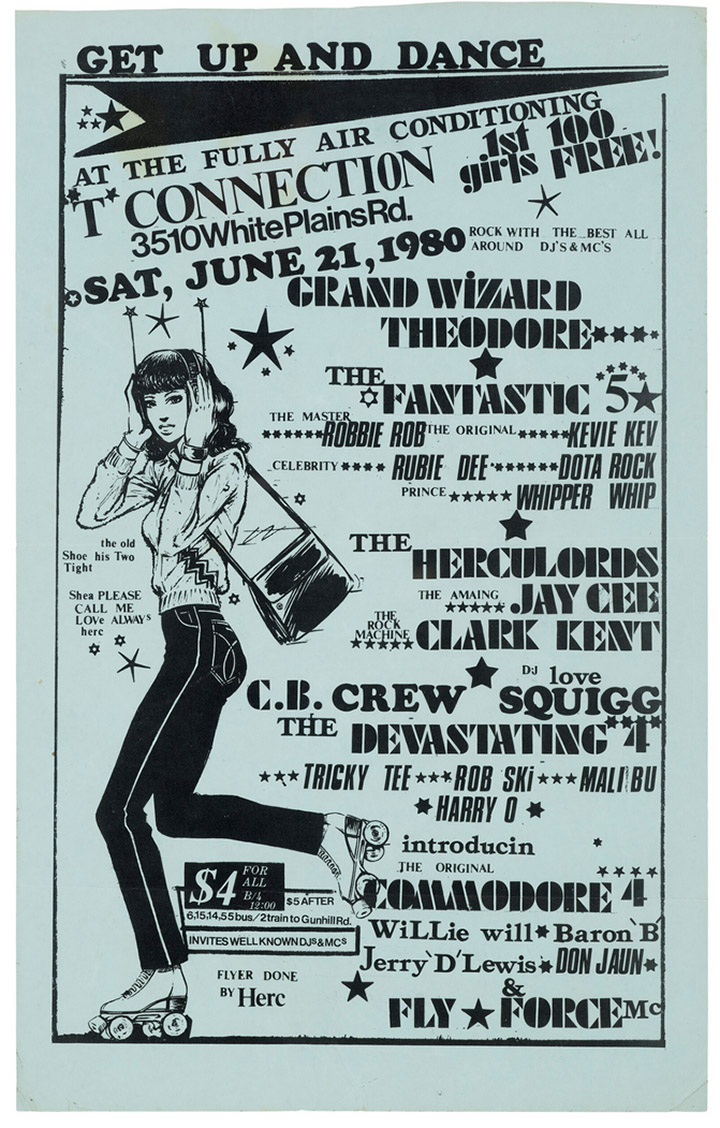 "Shea, please call me, love always, herc" – flyer done by Herc