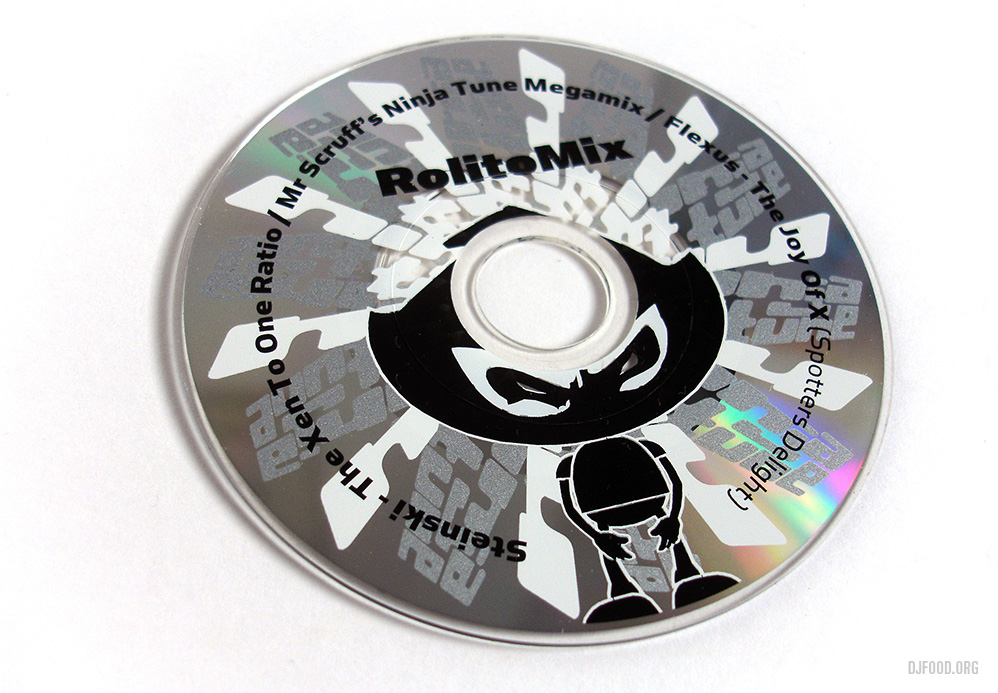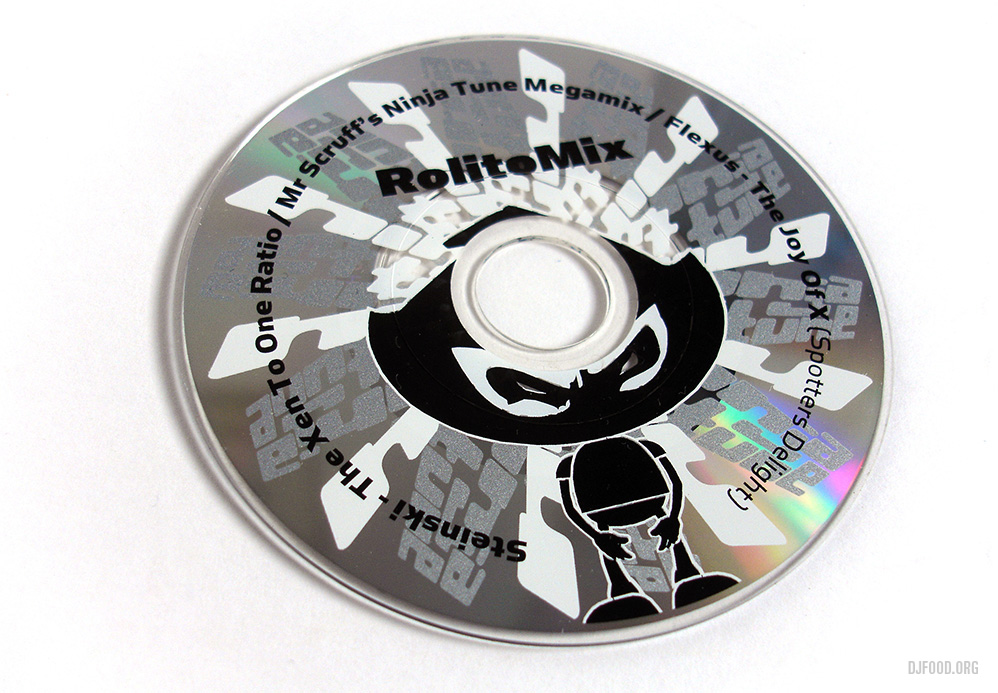 An email from the mysterious 'Rolito' arrived one day in 2003 with an offer of being one of 6 designers to customise a new line of toys he was making. Each toy had a tiny body and a large, dome-shaped head inside of which was another, smaller, stash box. I was intrigued as I've been a fan of the vinyl toy 'thing' since Michael Lau came out with his Crazy Children around 2000 and the thought of having my own one was something that appealed greatly. The other thing that appealed was that Rolito had a crazy website based around a load of characters he had created that inhabited Rolitoland. There was little or no explanation about these creatures but the attention to detail and graphic ideas were more than enough to hook me in.
The brief was open and I decided to adapt my Ninja logo around the toy using various different existing graphics and logos to make a 'RolitoTune Ninjaboy'. The process for getting the graphics onto the toy were slightly limited so I wasn't able to do some of the things I wanted to. I suggested we include a 3″ CD in the package with a selection of Ninja music to add to the promotional aspect of the toy so that people who didn't know where it came from would be introduced to the label via the disc. One of the beauties of the Rolito packaging is that it dismantles without having to tear, cut or unstick anything, this meant that the empty vacuum packing would ultimately become the 'sleeve' that would house the CD.
There were only 450 made, Ninja got around 150 I think and sold the lot within a weekend over the net, some of which have since appeared on eBay for up to £99. I also contributed a short soundtrack to an animation on his website that showed the shipment getting stuck at the French customs – a scenario that actually happened.