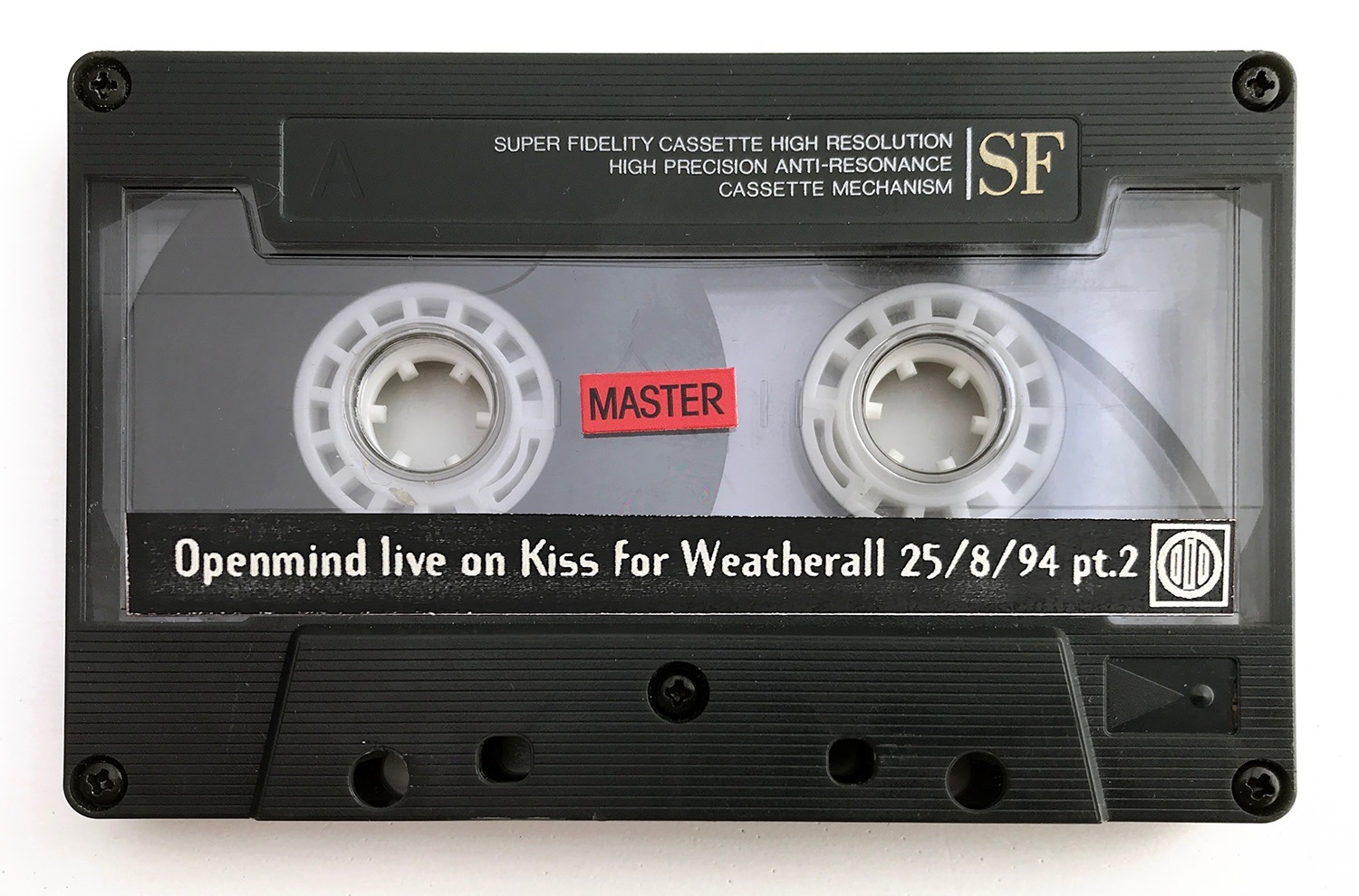 I'm doing something different this week by putting this hour up for all seeing as it's half by Coldcut and half by myself. Subscribers who have last week's 2nd hour can complete the full 3 hr show if you head over to Coldcut's Solid Steel Mixcloud page where they will upload the first hour by Matt Black. The 3rd hour is below and open to all.
In a mirror of my set in last week's upload I start with a Ken Nordine then an Orb track and into a pivotal tune that holds a special place for me in how things evolved in the 90s musically. I first heard Coldcut's 'Eine Kleine Hed Musik' on their incredible Coldcut meets the Orb show of New Years Eve, 1991/92. At the time it was unreleased and when I first met Matt Black at one of our Telepathic Fish parties in 1993 I asked him what it was as there was no track list and no clue as to where it came from. He told me it was a Coldcut track but others weren't sure about releasing it, to which I told him in no uncertain terms that it was amazing and perfectly timed with what was happening at the moment (elements of what would become trip hop bubbling up through the ambient scene).
This propelled him to include it on the vinyl version of Coldcut's 'Philosophy' LP when Ninja Tune released it (the majors not seeing the point in vinyl at that point, how things change). This was at a point when (I think) Coldcut were still signed to A&M but breaking away and trying to get their name back to use on Ninja Tune as the label seemed to be losing interest and they were keen to be their own bosses, hence Ninja and the DJ Food alias. By the time of this show I had a solid vinyl copy of the track at last after having it on tape for 2.5 years, it gave Matt and I a connection from our first meeting and it represents a key point in my career as a DJ.
The Ballistic Brothers vs Eccentric Afros 12"s got so much action back in the mid 90s, seminal trip hop blueprints, probably never to be repressed due to huge samples I'd wager. The unknown ambient sax track up next was from a tape I bought in Ambient Soho, long since lost in the mists of time and the sax loop I've just discovered (via the power of Shazam) is the intro to Dionne Warwick's 'A House Is Not A Home'. Such a beautiful track made from a simple idea. Mike Oldfield meeting the Orb was always an idea waiting to be ticked off the list and their overhaul of his Sentinel track is one of their best remixes IMO. Swimming out of this come the Cocteau Twins with 'Whales Tails', I played a fair bit of 4AD stuff in chill out sets around this time, lots of This Mortal Coil and Dead Can Dance too.
I think Matt takes over for this last section so I can't comment too much although the Autechre tracks might be me but I can't be sure. This 3rd hour concludes the set – I've sent Matt's 1st hour to him to put up on the Coldcut Mixcloud – and has a similar feel to the Alien Sphinx shows we used to do something on Solid Steel where we'd forego the ads and sometimes have an extra hour for one reason or another (British Summer Time ending was always one).
Tracklist:
Ken Nordine – You're Getting Better
The Orb – Back Side Of The Moon (Underwater Deep Space)
Coldcut – Eine Kleine Hed Musik
The Ballistic Brothers vs The Eccentric Afros – Anti-Gun Movement
Unknown – Ambient sax track
Mike Oldfield Vs The Orb – Sentinel (Orbular Bells)
Cocteau Twins – Whales Tails
The Ink Spots – Do I Worry?
Coldcut – Sign
Drome – Hinterland, Kassler Kessel
Unknown – Unknown
Autechre – The Eggshell
Autechre – Flutter (on 33rpm)
Deep Space Network – Om
Tonoto's Expanding Headband – Jetsex